Belcalis Almanza worked her way to the top, and she's not stepping down anytime soon.
History often favors the bold and unwavering, so it should be no surprise that Belcalis Almanza, known by her stage name Cardi B, made history in 2017. Cardi B became the first woman rapper to hit No. 1 on Billboard's Hot 100 chart in almost 20 years, thanks to the wild success of her single "Bodak Yellow." But Cardi didn't get her No. 1 hit overnight. Here's everything you need to know about the new queen of rap, and how she did things her way from the start.
11 fascinating facts about Cardi B
1) Cardi B famously hails from the Bronx
Belcalis Almanza is just a "regular degular girl" born and raised in the Bronx. The 25-year-old's mother is Trinidadian and her father is Dominican. Because of her Latin roots, the rapper speaks Spanish and talks with a thick Bronx accent. During the Dominican Day parade in New York City back in August, the rapper debuted her Spanish-language remix of "Bodak Yellow." In December 2017, Ozuna featured Cardi on his track "La Modelo," where Becalis debuted her singing skills in English and Spanish.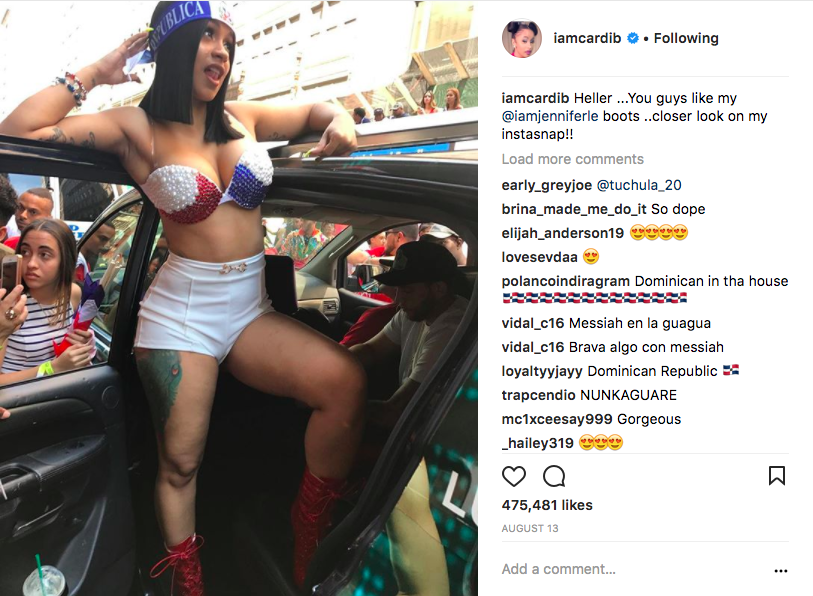 2) She worked as a stripper before she was famous
In 2011, 19-year-old Cardi B became a stripper after being fired from an organic Amish supermarket in lower Manhattan. Stripping became a way for the young Becalis escape poverty, an abusive relationship, and pay to go to school. "When I got fired from there I was like, 'What am I going to do?'" she told Complex in 2015. "The manager from the Amish Marketplace said, 'You're so pretty and you have such a nice body. Why don't you go across the street and work at Private Eyes?'" From then on Cardi B has been all about making her shmoney. To this day, the rapper is not ashamed of her past as a dancer but instead uses it as a source of empowerment and material for her music. "People want me to be so full of shame that I used to dance," Cardi told the Guardian. "I would never be ashamed of it. I made a lot of money, I had a good time and it showed me a lot."
READ MORE:
3) Social media boosted Cardi's fame
By 2013, Cardi had gained a large social media following on her Vine and Instagram accounts for posting hilarious videos of herself addressing topics spanning from sex, to money, to haters. One of her most famous videos, posted in 2014, shows Cardi made up in a tight dress promoting one of her winter club appearances. This is where she coined one of her most famous quotes. "Canada, it's cold outside but I'm still looking like a thotty," she says walking toward the camera. "Because a hoe never gets cold."
https://www.instagram.com/p/vz6zX5zHbv/
4) Cardi's personality and follower count led her to reality TV stardom
In 2015, Cardi B's posts were reaching over a million followers on Instagram. That year VH1 asked her to take a spot on the sixth season of its reality show Love & Hip Hop New York. Cardi B is considered one of the few breakout successes from the series. After only two seasons, the rapper left the show to pursue her rapping career full-time. While she was on the show, VH1 captured the release of Cardi's first mixtape, Gangsta Bitch Music, Vol. 1, and the turbulent relationship she had with her then-fiance, who was incarcerated.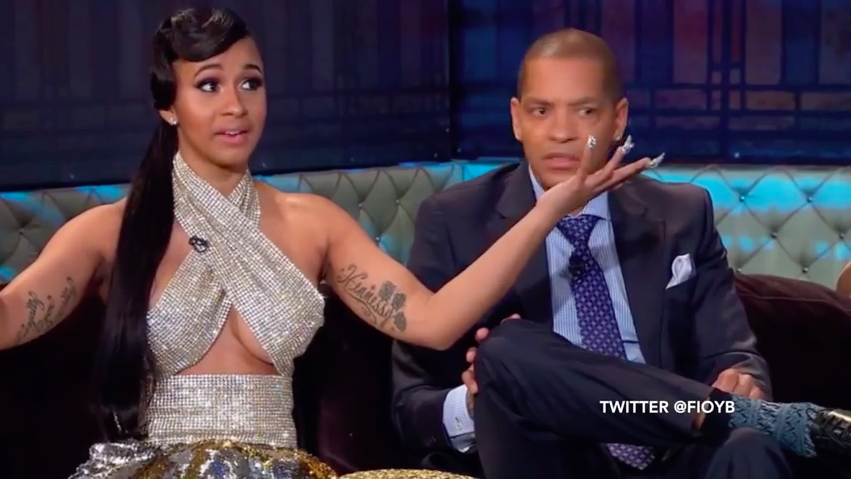 One of the most iconic Cardi B moments from her time on the show is when the rapper shut down Peter Gunz during a LHH reunion episode. Gunz attempted to slut shame her on national TV, but Becalis gracefully delivered the best clap back of 2016. The footage is a required watch for any true Cardi B fan.
5) She used to have crooked teeth
Before getting them fixed in May of 2016, Cardi was known for her crooked teeth, which were often an easy target for her haters. The rapper got them straightened for a steep price, and silenced the petty mouth critics for good.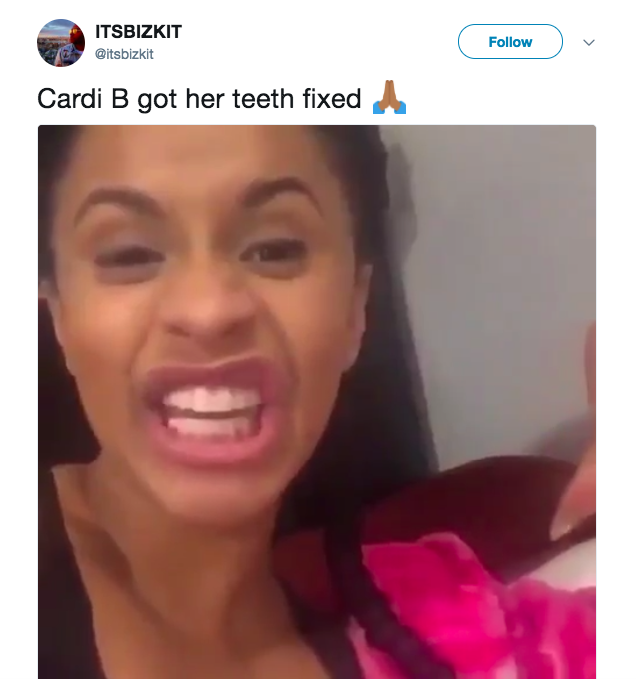 6) She personally funded her own success
Cardi invested her own money into her career. In a recent Instagram story, the Bronx artist revealed that she launched her rap career using tens of thousands of dollars from her savings from stripping. "I spent so much money for this shit," Cardi said. She goes on to explain that for just one of her older songs titled "Get Me Money" she spent $60,000 of her own money for song promotion, and the song never took off.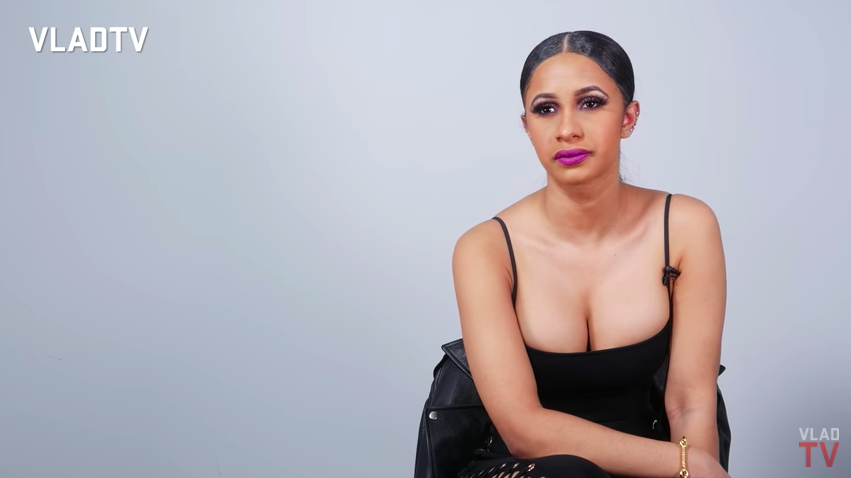 7) So far, Cardi has released two mixtapes
Cardi currently has two full-length projects out, both mixtapes: Gangsta Bitch Music, Vol. 1, which dropped in 2016, and Gangsta Bitch Music, Vol. 2 from January of 2017. Though "Bodak Yellow" is the rapper's breakout hit, her singles "Foreva," "Cheap Ass Weave," "Lick" are among her more popular tracks that helped put the rapper on a path to be taken seriously as a rising artist. Cardi has yet to release her debut album, and though she originally announced that it would come out back in October, it looks like fans will have to wait until 2018 for the rapper's next big project.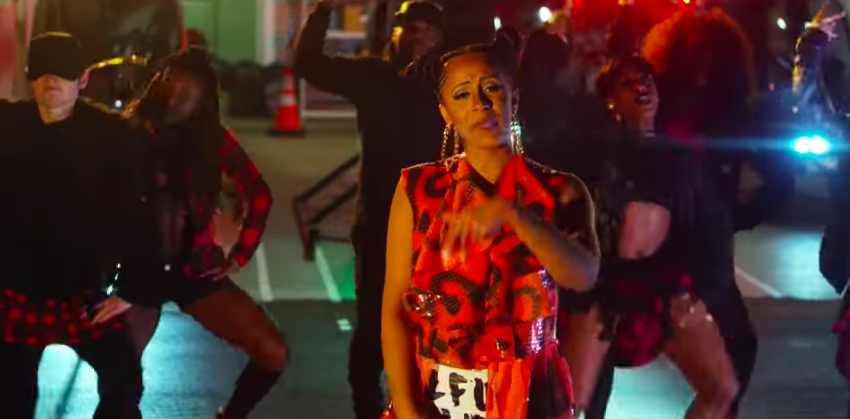 8) "Bodak Yellow" broke more records than one
Cardi B broke several records with her No. 1 hit "Bodak Yellow." The song snags the beat from Kodak Black's 2014 song "No Flockin'." With it, Cardi B became the first Dominican to ever have a No. 1 single in the entire history of the Billboard Hot 100 chart. When "Bodak Yellow" first hit the No. 1 spot, it knocked off Taylor Swift's single "Look What You Made Me Do." Becalis also became the first woman rapper to get a No. 1 hit since Lauryn Hill's "Doo Wop (That Thing)" in 1998. Cardi went a step further by dethroning Hill as the woman rapper with longest-running No. 1 hit.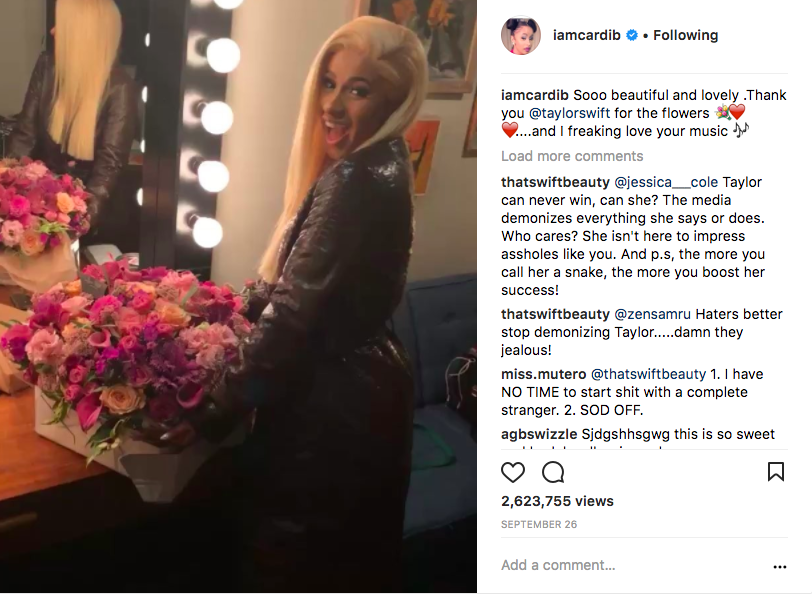 READ MORE:
https://www.instagram.com/p/BZfeGWzhTxT/?taken-by=iamcardib
9) Her upcoming wedding to rapper Offset might be the next reality TV event
Cardi and Migos' Offset have been dating since the beginning of 2017. Among their relationship highlights, the two were the cutest couple during the 2017 fall fashion week. They first collaborated on Cardi's track "Lick," released back in May. On Oct. 27, Offset proposed to Cardi in Philadelphia in front of 19,000 people with a giant diamond ring. The couple hasn't set a date for their wedding yet, but rumor has it they've already received offers from VH1, BET, and others outlets to host a television wedding special. Talk about hip-hop royalty.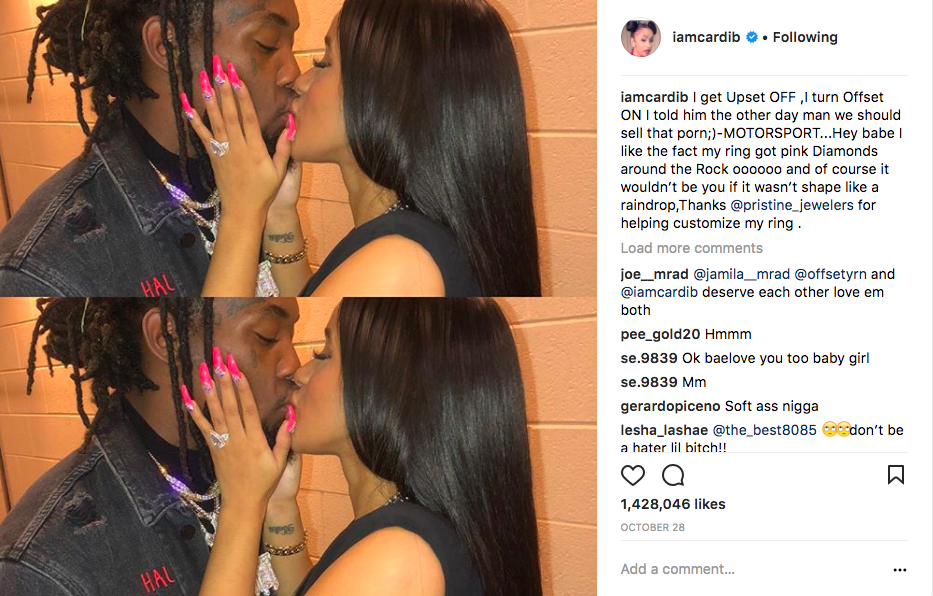 10) She's all about a good deal
Despite her exponential commercial success, Cardi B is the queen of bargains and still loves to save. She famously spends thousands of dollars on her "bloody" shoes and jewelry, while sporting thrifty Fashion Nova outfits. "You know what's crazy," Cardi said in a recent Instagram video. "$100,000 on the wrist, but my outfit costs like $60." She also complained once via Instagram about a $7 bowl of cereal from a hotel she was staying at. "I feel like I'm getting hustled and bamboozled," the rapper said. No matter how much shmoney she's getting, Cardi likes to keep her expenses in check.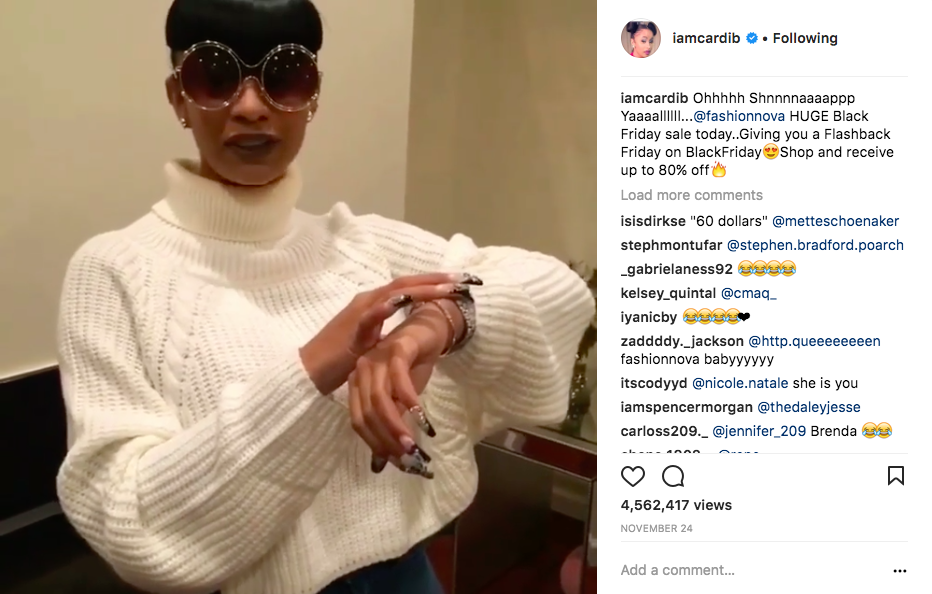 11) Pregnancy rumors have been swirling around Cardi and Offset
No matter how many times she denies them, pregnancy rumors keep coming at Cardi B and fiance Offset (who has also denied the rumors). Pregnancy suspicions grew after Cardi thanked her haters at the iHeartRadio music awards wearing a potentially bump-concealing dress. In March, TMZ reported that according to sources, Cardi B is due during the week she is set to perform at Coachella music festival—and that she'll still be taking the stage even if she's 7 months along. Only time will tell.
https://twitter.com/graffiti_hq/status/973165455144865792
Editor's note: This article is regularly updated for relevance.