ESPN+, unlike its partner narrative streaming service Disney+, is not launching with 4K originals. While you can't yet see programming like 30 for 30 in 4K, ESPN is already signaling that they understand that the future of live sports is in 4K.
Though you can't watch 4K live sports on ESPN+ yet, the network has been setting the stage for a future of 4K live sports broadcasts for years.
While HD is now the standard for TV, film, and most videos streaming online, some people have jumped over to 4K—a resolution four times higher than 1080p, the standard for HD. While mainstream television has yet to focus significantly on it, 4K resolution is gaining traction on streaming sites like Netflix and Amazon Prime. We are also starting to see limited instances of sports broadcasts in native 4K.
4K isn't something everyone can boot up instantly, though. For one, you need to purchase a 4K Ultra HD TV and set it up properly before you can start to watch 4K quality TV—your internet browser won't cut it. You'll need an internet connection speed that's at least 25 megabits per second.
Once you do have 4K capability, you won't be able to watch every sporting event in 4K. 4K technology is still very limited in sports, and many sports aren't yet being broadcast in 4K. Here's what we know about ESPN+'s plans to broadcast in 4K.
What is 4K?
For years, high definition has been the gold standard for home viewing. While 1080p video still looks great today, we now have something even better. As a little back-of-the-napkin math will tell you, 4K images deliver nearly four times the pixel resolution of standard HD TVs. While a 1080p image is 1,080 x 1,920 pixels, a 4K Ultra HD screen provides 2,160 x 3,840 pixels. This means you get a sharper image and more vivid colors than ever before. Blacks are darker, colors pop off the screen, and support for 60 frames-per-second videos on creates the smoothest image on the market.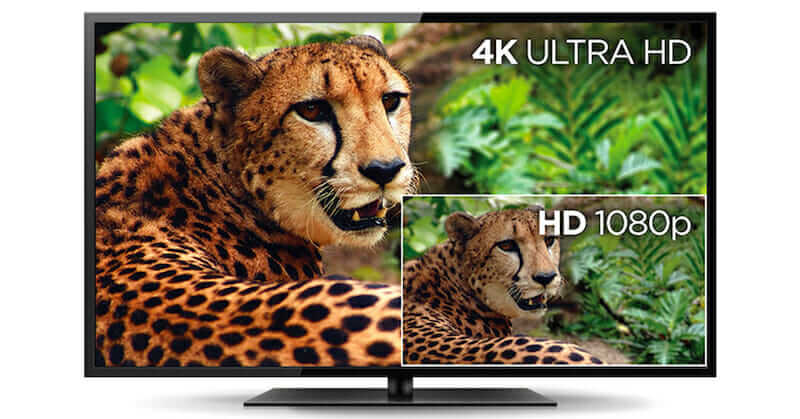 Can I watch 4K on ESPN+?
The short answer is, "Not yet."
In October, ESPN announced that it will broadcast six college football games in native 4K under the banner of the Samsung QLED 4K Game of the Week. The CFB National Championship Game Megacast presentation on Jan. 13 will also be broadcast in 4K.
Unfortunately for ESPN+ customers, the sole broadcast partners for this effort are DirecTV and Comcast. ESPN+ does not yet have a contract to host college football games, but now that ESPN has the technology to broadcast in Native 4K, other sports can't be far behind.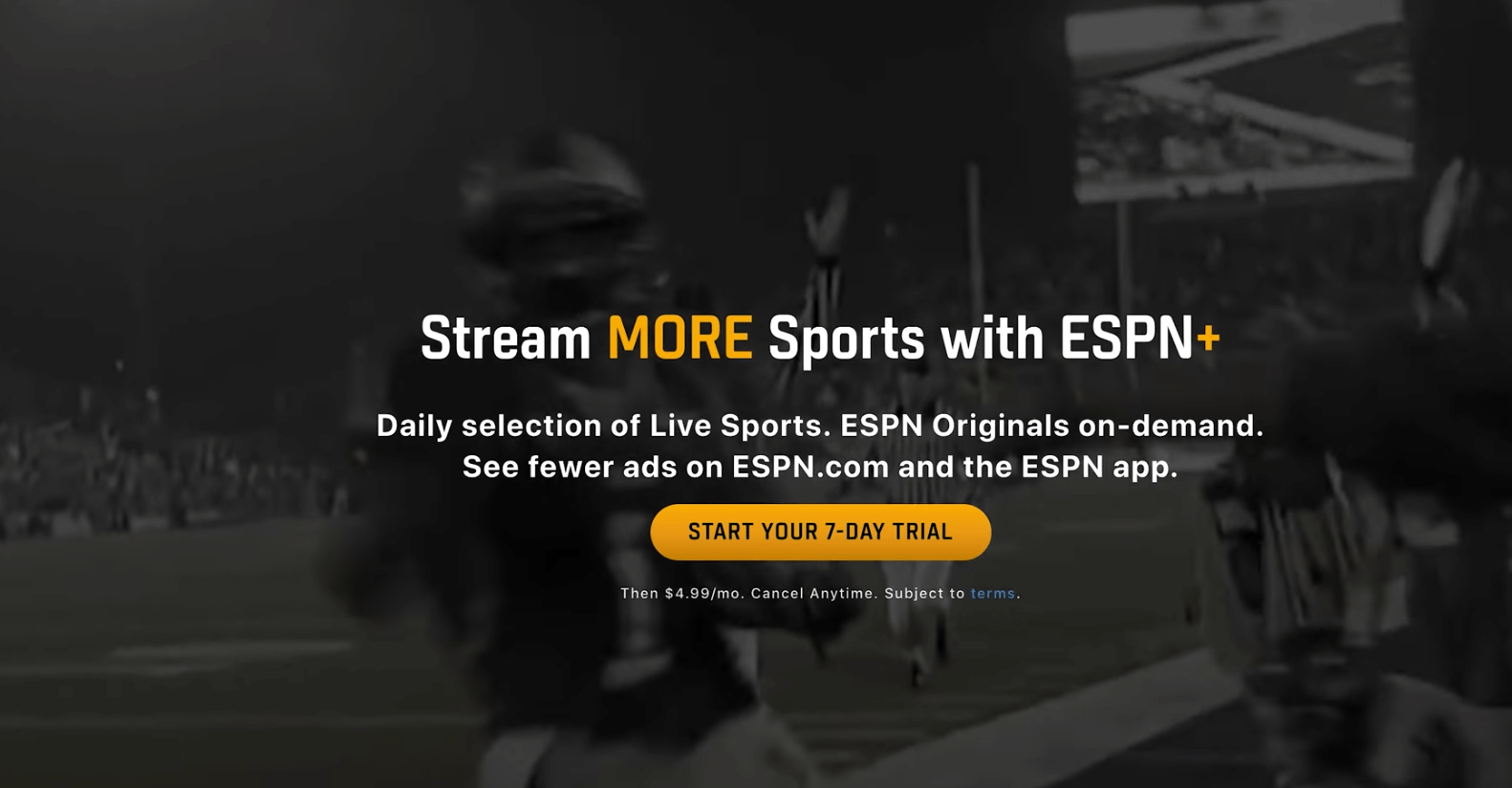 Can we look forward to ESPN+ 4K in the future?
The future looks bright for 4K on ESPN+. In a recent interview, Chris Calcinari, Senior Vice President of ESPN and ABC Sports' Remote Production Operations, said, "ESPN has a great history of innovation and we are excited to add 4K to our execution options moving forward."
In creating ESPN+, Disney partnered with BamTech, a company that began as an arm of Major League Baseball's Advanced Media, and is the first company to stream pro baseball in 4K at 60fps.
We know that ESPN is investing heavily in 4K and we know that ESPN+ is where ESPN sees its post-cable future. Unfortunately, neither the technology or the finances have quite caught up to the point where ESPN+ can offer games in 4K.
Keep an eye on Daily Dot's streaming coverage to find out when ESPN+ makes the jump to 4K.
READ MORE:
The Daily Dot may receive a payment in connection with purchases of products or services featured in this article. Click here to learn more.