Sign up to receive the best of the internet straight to your inbox.
A Christian influencer encouraged her followers to "vote for Jesus." She's getting roasted online, with many viewers reminding her: "Girl, he's not on the ballot." Here's what else caught our attention this weekend:
Man on Facebook claims he's the pickup truck driver who 'slammed' into Biden-Harris volunteer
Kendall Jenner slammed for throwing unmasked Halloween party with masked waitstaff
Here's the safest way to vote in person
---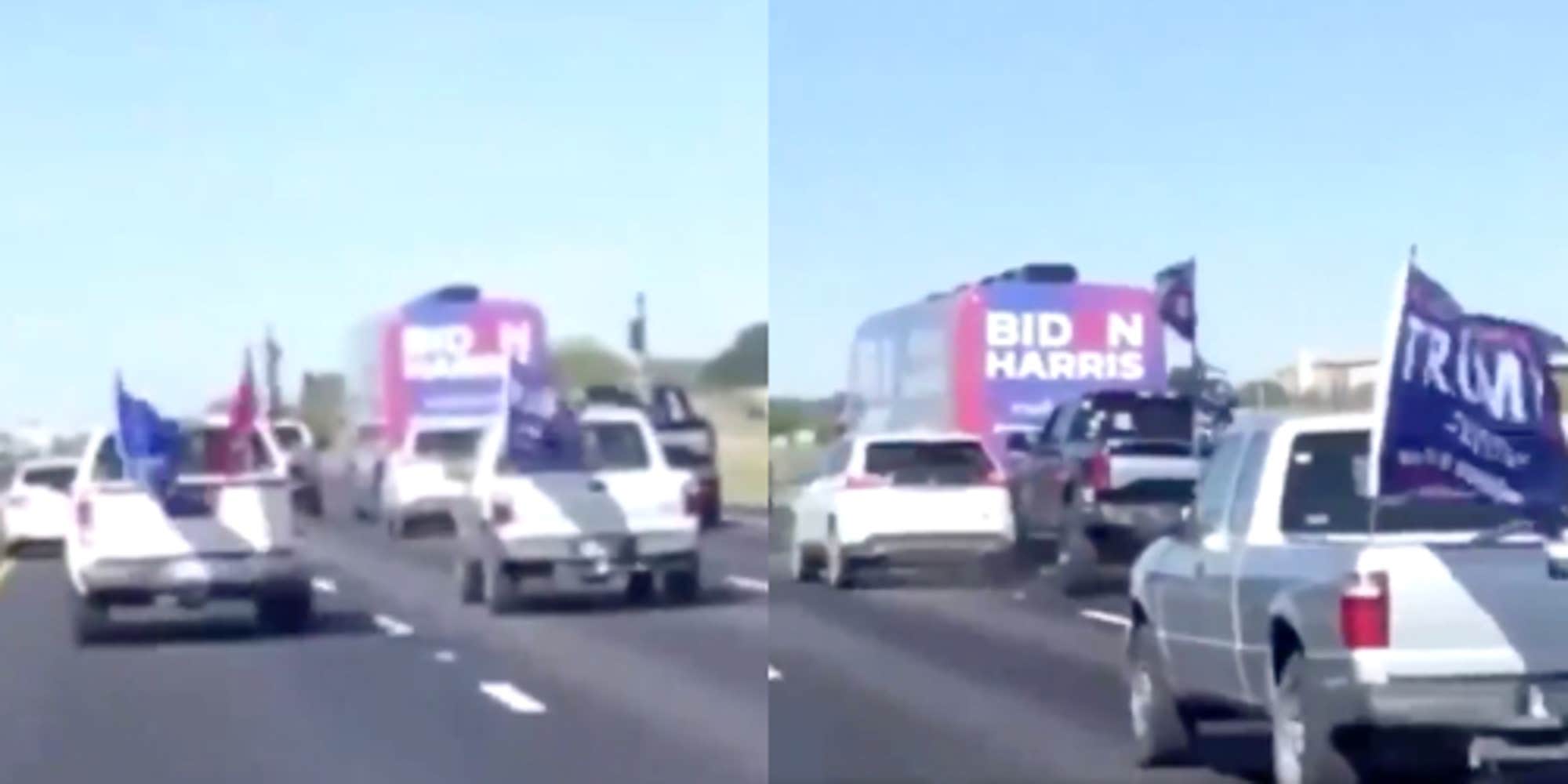 BREAK THE INTERNET
Man on Facebook claims he's the pickup truck driver who 'slammed' into Biden-Harris volunteer
On Friday, a campaign bus for Democratic presidential candidate Joe Biden made its way from San Antonio to Austin for multiple events. That same day, videos began circulating online showing a bevy of pickup trucks bearing pro-Trump flags swarming the bus.
In one video, a truck can be seen ramming into the car of a Biden volunteer, who was following the bus. A San Antonio man is now claiming he was the driver who "slammed" into the vehicle. "That was me slamming that f*cker… Hell yea," Eliazar Cisneros proudly wrote on Facebook. While Cisneros also bragged that his truck made it out of the incident completely unscathed, the other vehicle sustained visible damage. According to KENS 5, Cisneros also identified himself as the person who drove through a crowd of Black Lives Matter demonstrators in September.
The Biden campaign and Texas Democrats canceled three events following Friday's incident, which is now also being investigated by the FBI, the Texas Tribune reported.
According to the Tribune, the harassment of the Biden-Harris bus was apparently pre-planned on social media. "Trolling is Fun!" one tweet reportedly read. "Join us in #SanAntonio to escort the Biden bus coming through San Antonio."
Trump on Saturday night shared one of the viral videos featuring his supporters surrounding the bus set to Tech N9ne's "Red Kingdom," a song popular among the MAGA crowd, and wrote, "I LOVE TEXAS!"
The state is considered a toss-up among many political forecasters in Tuesday's election.
Catch up on more you may have missed below.
—Eilish O'Sullivan, news wire editor
---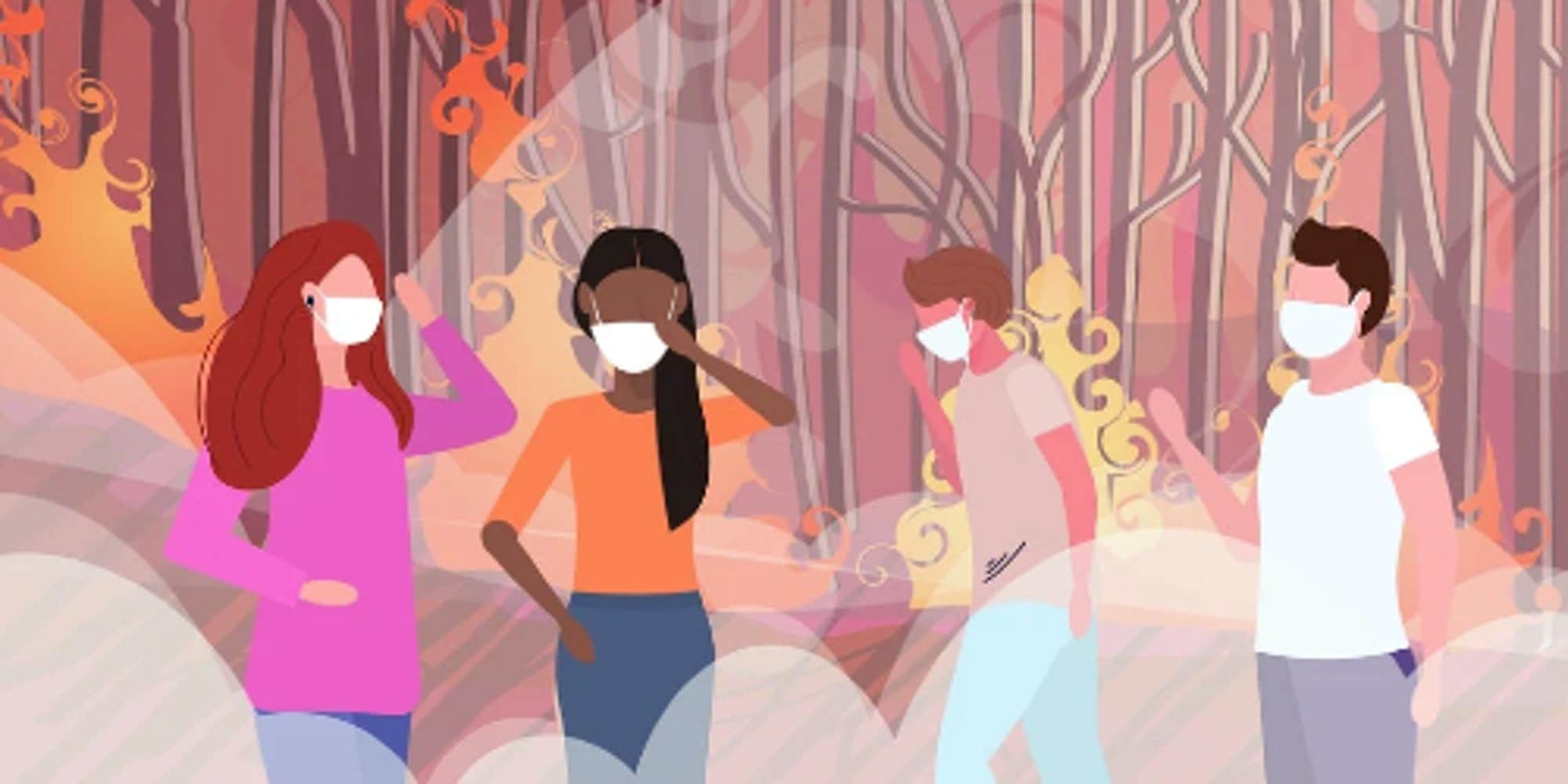 SPONSORED
It's hard to imagine any silver lining to 2020, but the fact that face masks have become an essential accessory is also protecting residents of states affected by wildfires.
---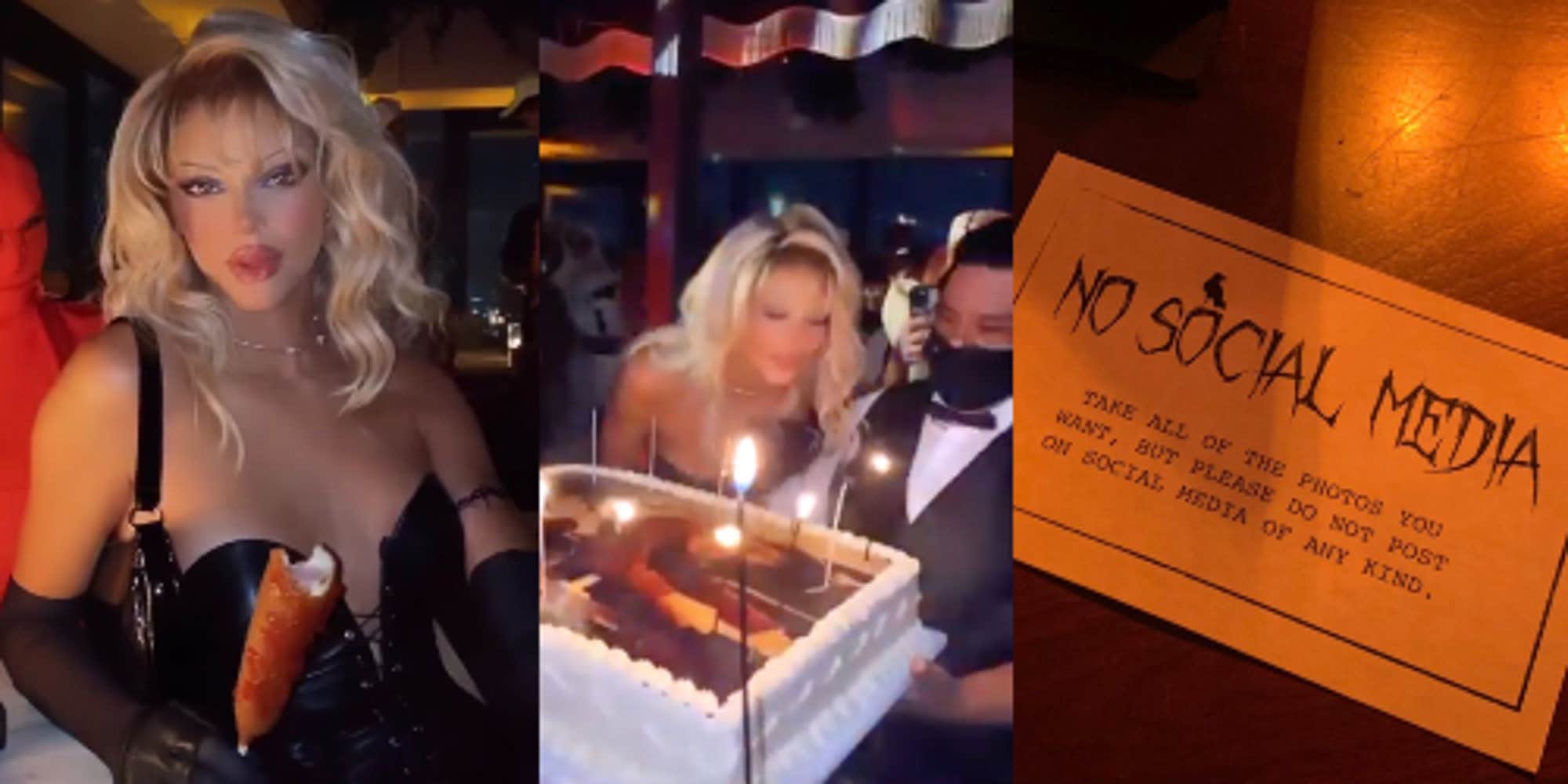 "EAT THE RICH"
Kendall Jenner slammed for throwing unmasked Halloween party with masked waitstaff
Kendall Jenner hosted a not-so-secret joint Halloween and birthday bash and allegedly had a "no social media" rule for guests. But some party-goers missed the memo, and now Jenner is getting slammed for hosting a party during the pandemic. And while Jenner and her friends did not wear masks during the party, the waitstaff did. Many followers felt bad for the staff who had to work the party. In one viral video, Jenner can be seen blowing out her birthday candles on her cake as a masked waiter holds the cake up for her.
Read the full story here.
—Esther Bell, contributing writer
---
RECOMMENDED
Discover how Keira Knightley became the queen of costume drama in the latest episode of Behind the Seams, the Daily Dot's new streaming series.

Drama legend David E. Kelley returns to TV with The Undoing, the next must-watch drama series based on the novel You Should Have Known by Jean Hanff Korelitz. Here's how to stream.

Learn more about how your mask could be doing double duty in wildfire states.*
*Sponsored
---
FROM OUR FRIENDS AT NAUTILUS
Here's the safest way to vote in person
Voters are expecting record-long lines at polling stations when they cast their ballots for the 2020 presidential race. The window for voters to get ballots delivered via the U.S. Postal Service is rapidly closing in many states, as is the window for early in-person voting. Those planning to vote in person on Election Day are wondering how to be safe while voting in the middle of a pandemic. There are a few simple guidelines to ensure the safest voting experience for yourself and those around you.

Check out those guidelines here.
—Stacey Ritzen, contributing writer
---
INTERNET PERSON OF THE WEEKEND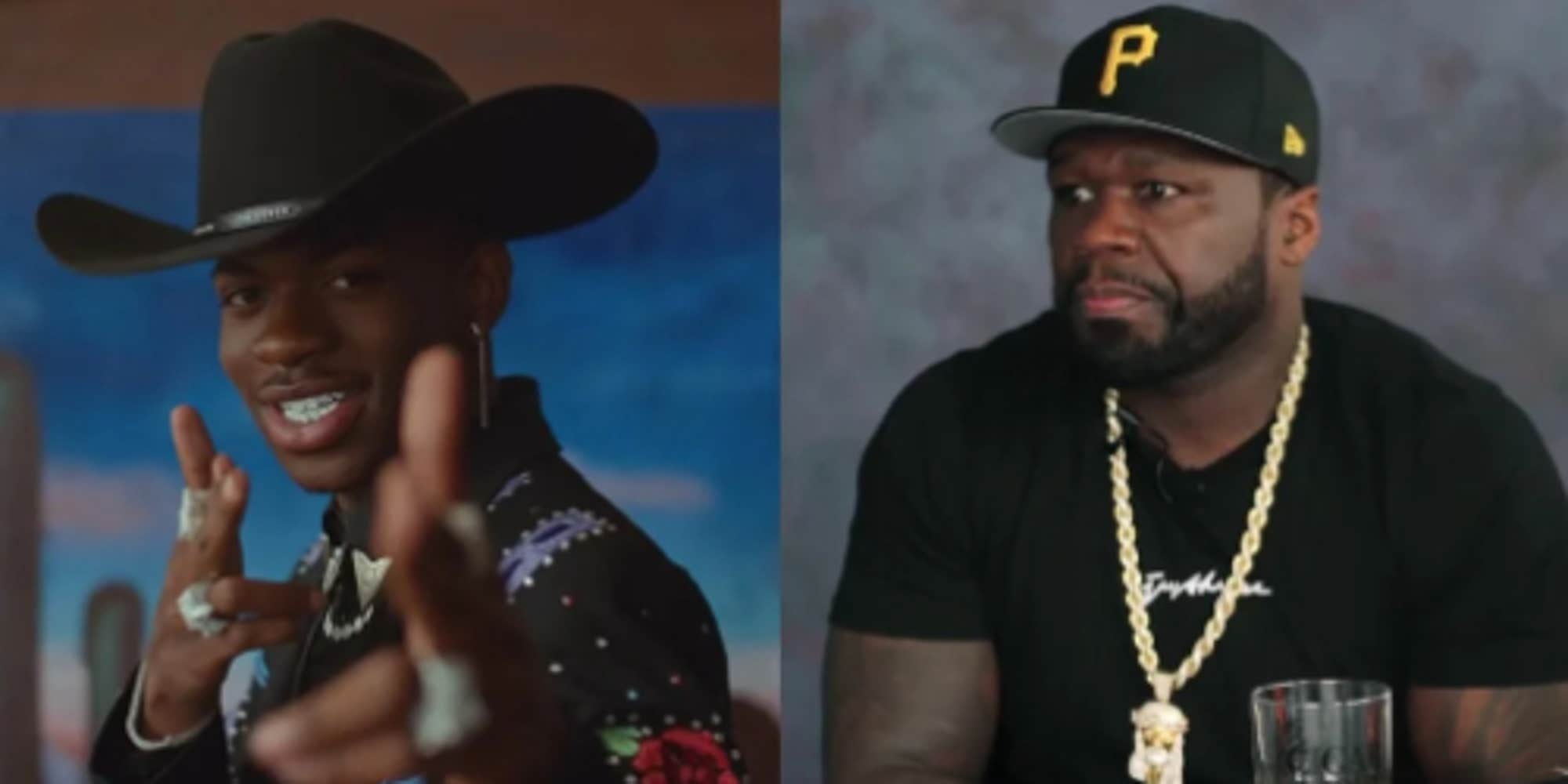 Lil Nas X is our internet person of the weekend for "winning" Halloween with his Nicki Minaj-inspired costume and then flawlessly shutting down trolls, including 50 Cent and a Twitter user who claimed his getup would turn their child away from God.
---
Now playing: Ariana Grande — "six thirty"