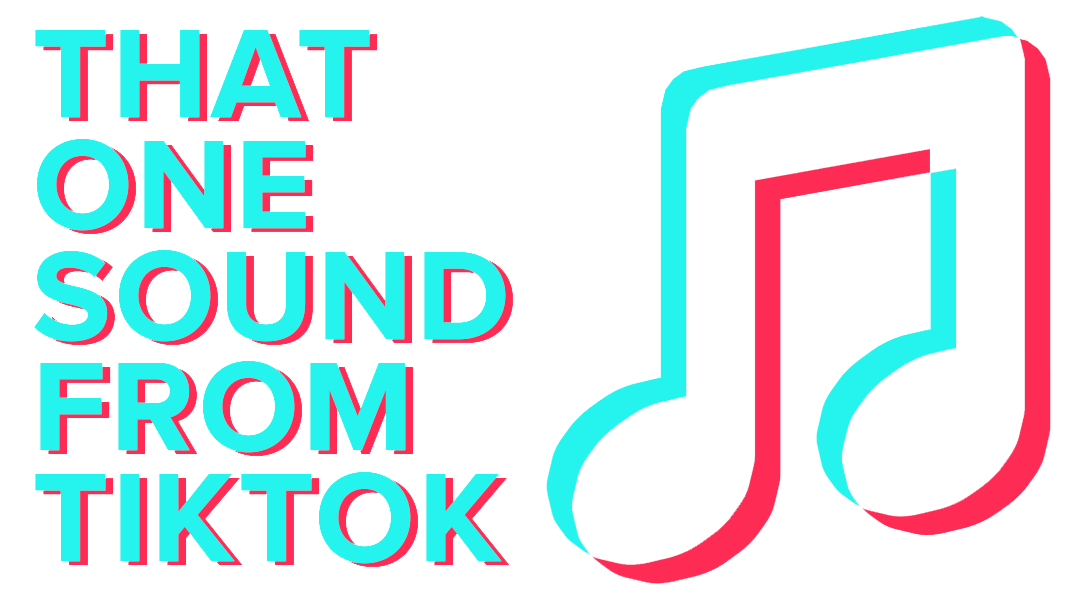 That One Sound is a new weekly column from senior internet culture writer Audra Schroeder that explores the origin of popular sounds heard on TikTok. Suggestions? Tips? Email

[email protected]
The sound now invades my thoughts. I'll be scrolling Twitter, or stopped at a red light, or pretending I'm listening to someone describe a dream and suddenly:
"Weee."
"You know that 'Weee' sound on TikTok?" I recently asked my boyfriend. "Weee!" I said again, mimicking the audio. Nothing.
And yet, "weee" is all over TikTok: In videos of animals and kids wiping out, or adults doing stupid things, or Garth Brooks on Inauguration Day. It's become a default "fail" compilation soundtrack for TikTok over the last year, but it can also convey excitement and regret.
Where does the sound actually come from? And what is the person in the audio saying? In the first installment of That One Sound, our weekly column investigating the origins of TikTok audio, we try to find out.
The 'weee' sound
Essentially, it's a man saying something (reportedly in Spanish), then repeating "Weee" intermittently, as melodramatic music plays in the background.
Applying the sound to compilations of animals or children falling off things has become popular. Several TikTok compilations have more than 1 million views each, and YouTube is similarly populated with volumes of "Weee" compilations.
It's also been used in quite a few videos of people attempting stunts, prompting TikTok to label the videos with a warning.
Where's the 'weee' sound from?
It's hard to pinpoint when the audio was first used on TikTok; there are multiple "original" videos that use the sound. Know Your Meme points to January 2020 as one potential origin of the sound. TikToker blackenlack used it in a clip of a pigeon appearing to jump off a building, which is actually from a 2016 video titled "Suicidal pigeon." It has more than 14 million views.
But the original video doesn't include the TikTok audio.
A video titled "La La vi Con Otra paloma," which is from 2018, features the original, longer version of the audio over the pigeon video. "La vie con otra paloma" roughly translates to "I saw her with another pigeon."
Many of the videos on YouTube include the logo for MadLipz, a Toronto-based voiceover and dub app. But whether the audio actually originated there, and who the person speaking might be, is still unclear.
The meaning of the sound
TikTokers have attempted to figure out what is being said in the beginning of the audio. It sounds a little like "Oh my god," but one theory is that he's saying, "Me voy a matar," which translates to "I'm going to kill myself." This translation didn't originate on TikTok; there are YouTube videos titled with some version of that phrase, as well as comments, dating back to 2018.
So is this just a funny video about a pigeon ending its life after seeing his partner with another pigeon?
One TikTok about the translation has more than 4 million views, and the comments are a mix of Spanish speakers saying they didn't realize that's what it said, and Spanish speakers who claim they did. It seemed to bum some people out.
But it's also a multipurpose sound. While it's popular in fail videos, TikTok has already found other ways to interpret it.
Sound off
Looking into the "Weee" sound did highlight the frustration that comes with trying to find audio origins on TikTok. While so many sounds can be traced back to movies or TV shows, there are more obscure ones—true products of the internet—that resist an easy origin story. That have been repurposed or mashed up or dubbed over so many times that the true author might never been found. And now, it's being recontextualized on TikTok.
But lingering in the "Weee" rabbit hole for a week did yield one positive outcome: It's (mostly) stopped invading my thoughts.