Kaitlin Stewart has worn more outfits this year inspired by The Legend of Zelda than there are levels in the classic video game.
In fact, every day this year the 26-year-old social media manager has worn a different outfit based on her favorite video games, which range from League of Legends and Portal to Tomb Raider. It's part of a 365-day challenge she's taken on for her video game fashion blog PwnLove, where she chronicles each item to her followers in hopes of showing them the many options available in the world of video game style.
If her rising popularity on Twitter, Pinterest and Instagram is any indication, she's already succeeding. People from Canada, the United Kingdom, Australia, Mexico, and Japan have all left comments about her challenge, expressing love for a certain item or wishing her luck with the impressive quest before her.
"By the way you're famous in Brazil," wrote a follower named brupaxx on day 56.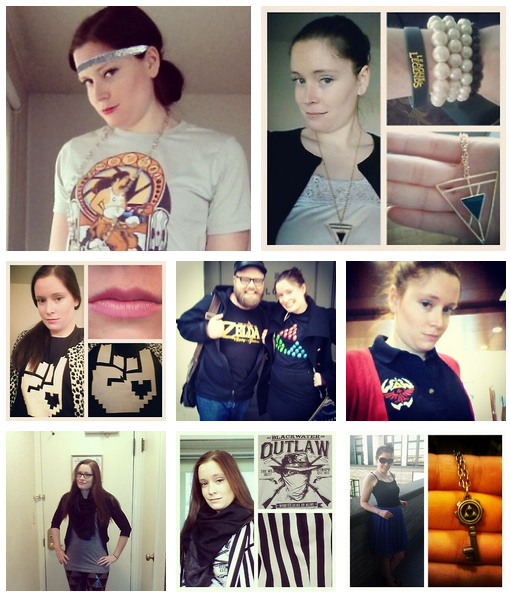 "People think there are only T-shirts and hoodies and you can't wear these to work every day," Stewart told the Daily Dot. "There are other things you can wear. There's so much more available on the market than there was a couple of years ago."
Even with all the support, keeping up with the challenge hasn't been easy for Stewart, who said she's "a little worried about burn out."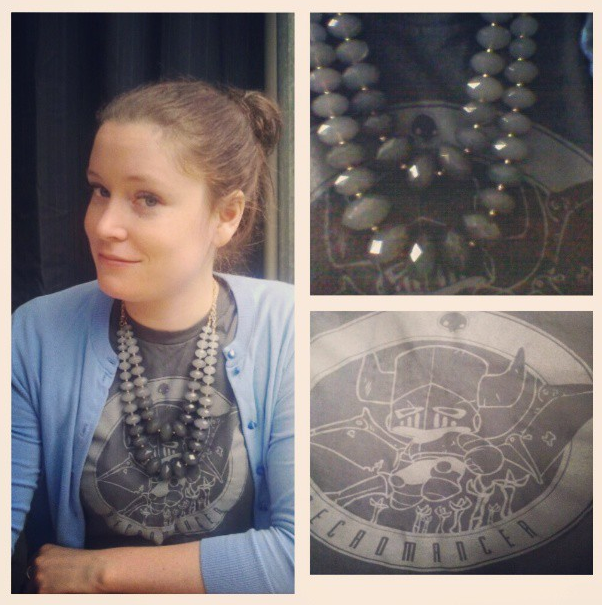 "Sometimes I eye my other clothes and think 'I want to wear you!' but they're not related [to video games]," she explained.
While Stewart knew she could rely on the free swag she's received from video game conventions like the Penny Arcade Expo (PAX) during the challenge, planning last year made her realize she still needed more options. She stocked up on items during holiday sales and even put paychecks aside so she could buy more.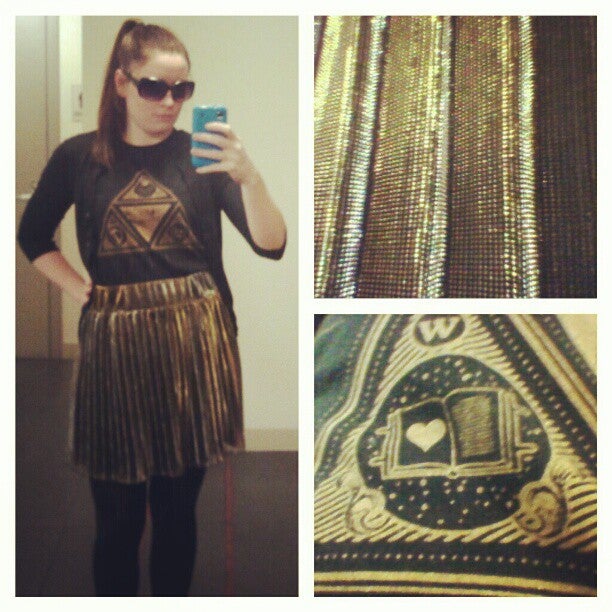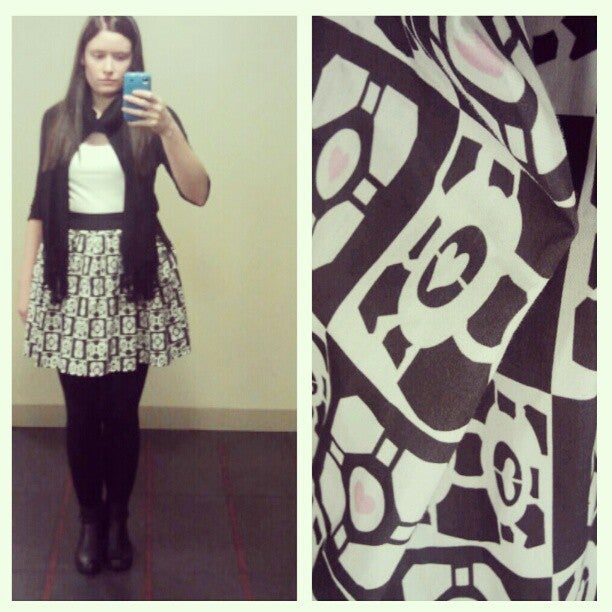 It's hard to find video game gear in local stores, and most don't offer much in the way of women's sizes. That's not the case online. Stewart recommends checking out items from Fangamer, Mighty Fine, ThinkGeek, and Treehouse. Stewart also supports independent artists and looks for items on Etsy and Redbubble.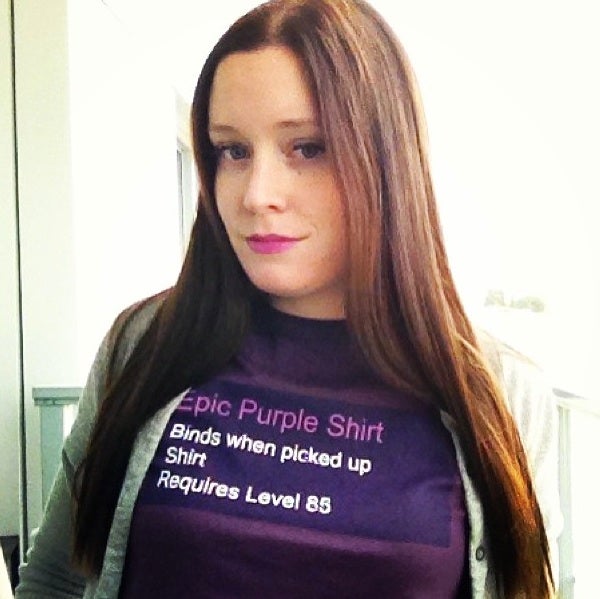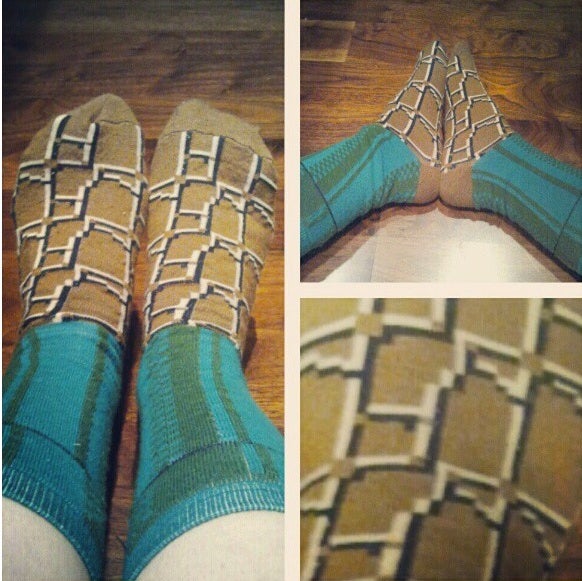 While Stewart believes the availability of video game fashion items for women have increased over the years, there are still more options for men. This could be the symptom of a larger problem in the gaming industry, where it's often hard for women to be taken seriously as gamers.
"I've noticed sexism in the gaming world when I attended conferences and some men just assumed that because a girl is in the booth, she is a booth babe and doesn't know anything about video games," Stewart said. "Over the past couple of years, I think things have gotten a lot better in the gaming industry."
Stewart believes that progress is the result of more women in the industry taking on leadership roles and powerful female characters playing lead roles in popular games. While these are steps in the right direction, the industry has a long way to go before it's more balanced.
While stores are starting to address the female gamer community, it's still easier to find gaming fashion for women online.
"I hope my project will show that there are female fans who are interested in video games fashion," Stewart said. "There is a market of female gamers just waiting for clothing and accessories for them similar to what Ashley Eckstein proved with Her Universe. People told her that there are not enough female sci-fi fans for her idea and they won't buy anything. She proved them all wrong."
According to Stewart, companies need to design apparel with women in mind and give them options they can wear that celebrate their passions.
"It's not enough to slap a logo on a T-shirt," Stewart stressed.
For those who want to wear video game gear to the workplace, jewelry is one of the best options.
"They offer a subtle gaming reference that only gamers recognize; they have beautiful designs that trick the non-gamers," Stewart said. "Necklaces are the easiest to find and the big trend right now. They work with any outfit."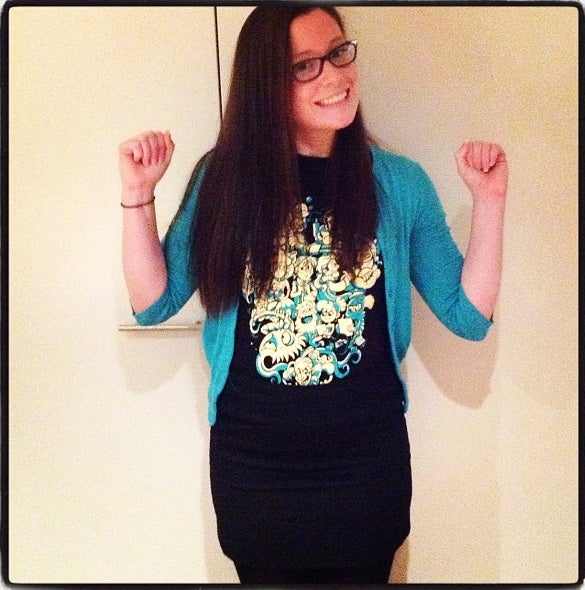 So what's the next big trend in the video game fashion world? Stewart has seen a need for more accessories men can wear to the office, like ties and cufflinks. She thinks this is an area that will grow along with more affordable video game-themed leggings, which became a popular trend thanks to stores like Black Milk Clothing.
Stewart will be keeping an eye on all these trends during her challenge. She just passed a milestone on April 11, her 100th day. When the challenge ends, Stewart  will use the chart she's keeping of what she wears each day to track which games have the most products and look for other trends. She'll also continue writing about video game fashion on her blog and in a weekly column, Get The Look.  
Correction: Kaitlin Stewart is 26 years old, not 29, as previously reported. We regret the error. 
Photos by Kaitlin Stewart/Instagram