"Hi. My name is Robin Temple, and I'm an Air Force veteran." That's how a YouTube video, shot in Temple's camper, begins—with the narrator shirtless, displaying evidence of multiple extreme surgeries. If you can bear to make it through the next 12 minutes, you'll hear a story of a military rape cover-ups, wrongful institutionalization, and medical malpractice that will make your stomach turn.
In the 1980s, after reporting her rape by a sergeant, Temple maintains, she was thrown into a mental hospital and given anti-psychotic drugs that caused devastating seizures. Receiving no additional support in the wake of the sexual assault from VA hospitals after she was released, she remained unable to secure her veteran's benefits until 1995.
It was then that she went under a VA surgeon's knife to remove a cancerous ovary. But not only did the ovary remain in place, its cancer spread to her lymph nodes, and the surgeon mistakenly removed a piece of her colon. Sepsis andother complications resulted. When Temple complained that something felt wrong, she was told to chalk it up to her PTSD. On top of that, she received a breast cancer diagnosis and underwent a double mastectomy.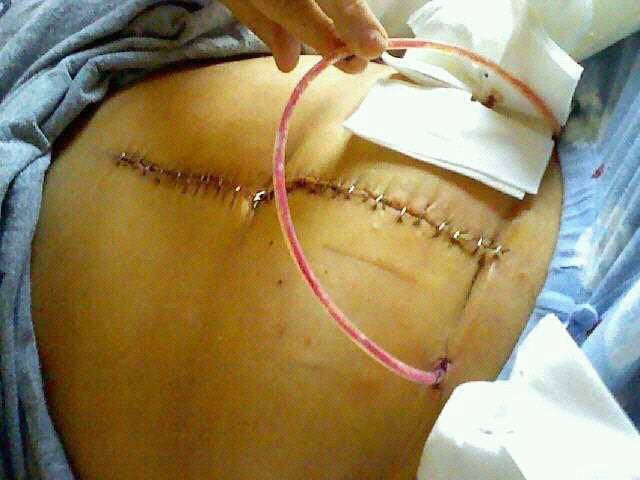 "I am a jigsaw puzzle, Temple says in the video. "I have had 13 surgeries since '07 and counting. I have two more hernias now. The only thing holding my guts in is cadaver skin; that's it, and it only lasts three to five years. I'm at the fifth year this January … and where do I live? … I live in a tiny little camper."
YouTube commenters poured out heartfelt support, enraged that the U.S. could treat its bravest in such a heartless manner. Reddit has also latched onto the video, sending it to top news organizations and seeking lawyers to provide insight and advice on the matter of Temple's botched operations. Two Indiegogo campaigns meant to direct money to Temple appeared, though one has since been deleted, and the other has raised just $433.
Temple concludes her personal history with a poem she wrote, entitled "I'm Not Your Solider."
I'm not your soldier your veteran, your bitch. 

I joined to get older, to get out of the ditch. 

I thought serving my country would make me worthy, 

but I learned that my country doesn't serve me. 

So now I'm not your Veteran, not yours to defend, 

to you I'm invisible, so you can pretend. 

Pretend that laws are unbroken, that rape is a lie. 

My suffering unspoken, you'd rather I die. 

So I'm not your VA malpractice, your violated vet. 

You can sleep easily till it's your kids they get.
Photo by Mike LaCon/Flickr