Despite often being blamed for any and all airport-related woes, the Transportation Security Administration (TSA) serves a vital function. Its employees are there to keep you safe. With that mission in mind, the agency has launched the best government-related Instagram account of all time (sorry, White House).
Launched on June 27, @tsablogteam is an extension of the TSA's blog, which has been featuring photographs of dangerous items confiscated across the country since 2008.
In less than a week, the account has accrued more than 3,000 followers off of just 10 photos. This isn't particularly surprising because the images the TSA is uploading—photographs of guns, knifes, tasers, etc.—are kind of scary. And awesome. On top of that, whoever is in charge of the account displays a comprehensive understanding of hashtags. 
Below we've compiled the five best images from our favorite new account: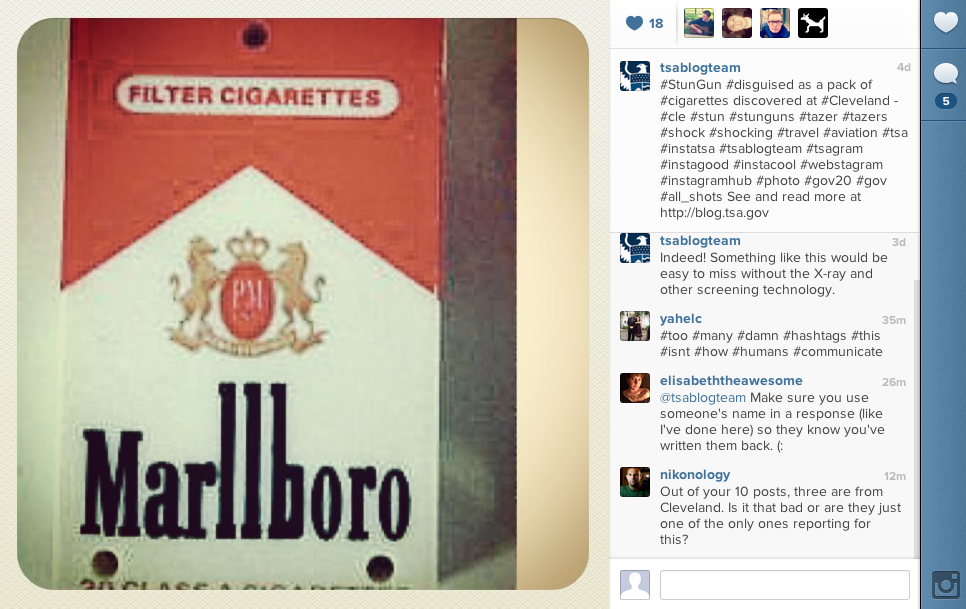 Unsurprisingly, this taser made to look like a pack of cigarettes wasn't the only item confiscated in Cleveland, Ohio to be uploaded by the TSA.
There's an Explosions in the Sky joke to be made here.
Another weapon confiscated in Cleveland. Instead of writing something clever, we're just going to leave the caption that came with this image right here.
"The perfect #knife to bring to a#gunfight was discovered in a carry-on bag at #Cleveland #Hopkins #airport."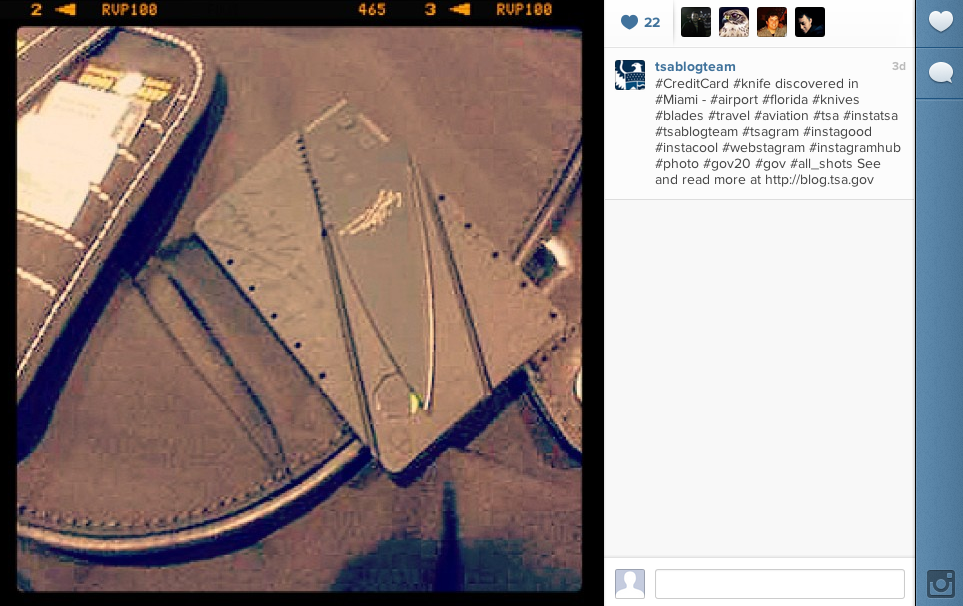 You better believe that Florida was going to make this list. That state is one big pile of crazy.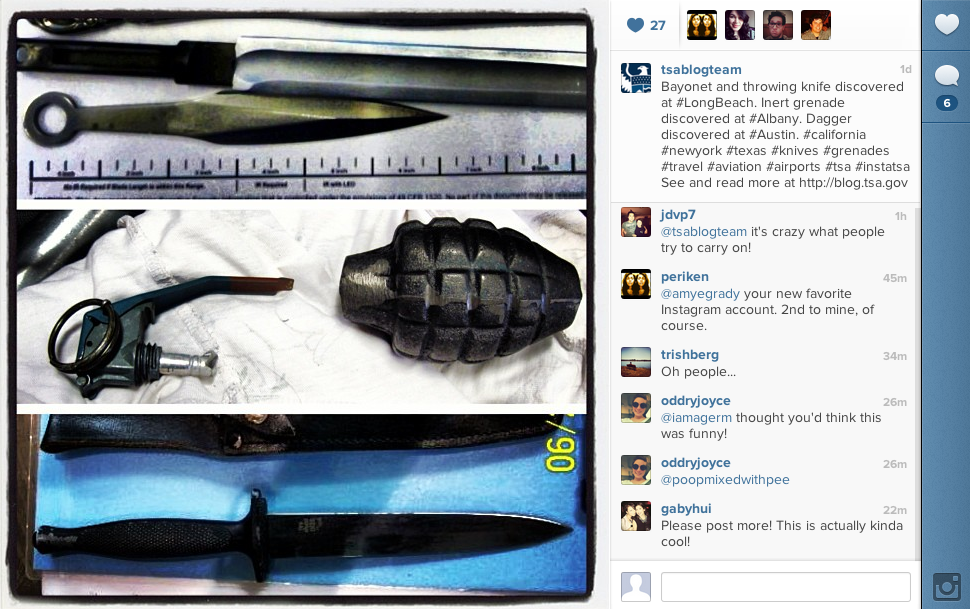 The single biggest reason for the TSA existing? People are trying to bring grenades on board!