President Donald Trump had a busy Monday morning on Twitter, posting about the nation's GDP, Bob Woodward's upcoming book, rumors of dysfunction in his administration, and anonymous sources.
He also found time to retweet several memes that supported him and his agenda.
The memes came from Twitter accounts that routinely post content depicting the president in a positive light: @TrueAmerica1st and @The_Trump_Train. This isn't the first time the president has retweeted favorable memes. Last year he retweeted a doctored GIF of him body-slamming someone during a WWE appearance with the CNN logo edited onto their face.
The president particularly liked the posts coming from @TrueAmerica1st, retweeting three pro-Trump memes posted by the account in rapid succession.
The first meme used a picture of Charlie Brown, who says former President Barack Obama was taking credit for "how well the country is doing under Trump."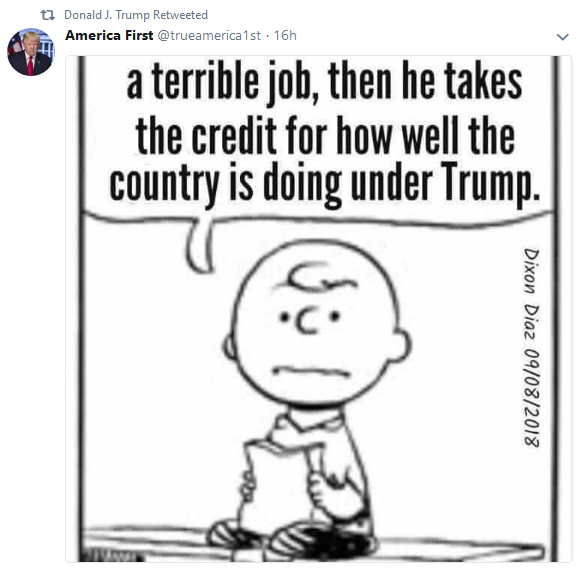 Next, the president retweeted the account for posting an article that showed NFL players kneeling during the national anthem–a topic he has railed against for months.
Trump then got a bit spiritual, retweeting @TrueAmerica1st's post that thanked God for the outcome of the 2016 election.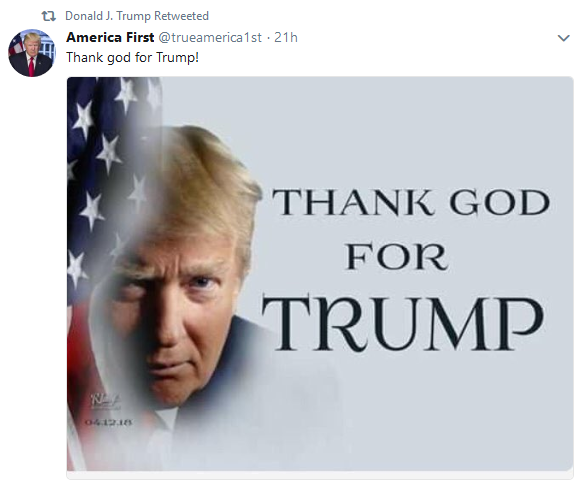 The president then decided to retweet a post that highlighted a quote from his address to Congress in February 2017.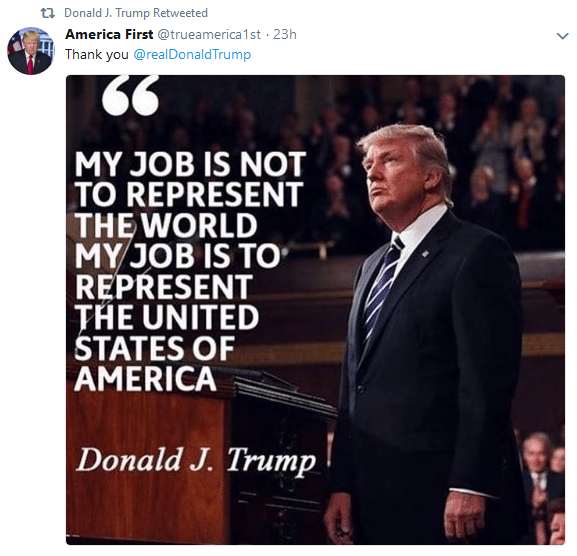 Finally, the president decided to mix things up a bit and retweet @The_Trump_Train, which also addressed the national anthem, a topic the president tweeted about as recently as this weekend.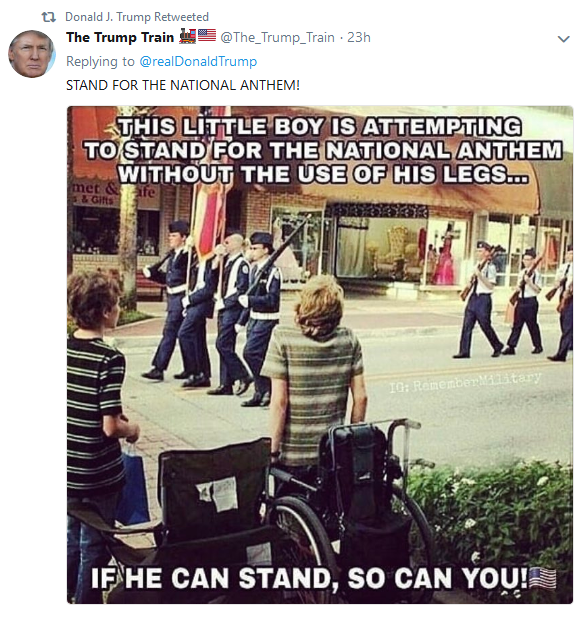 Perhaps the retweeting of several flattering memes was a way for Trump to combat the recent negative news that has surrounded his administration in recent days–including an anonymous op-ed in the New York Times where a "senior official" said they were part of a "resistance inside the Trump administration" that has tried to keep the president in check.
READ MORE: