After one of the most riotous and tense weeks of his presidency, which began with a violent clash in Charlottesville and ended in a relatively calm protest in Boston, President Donald Trump says it is time for the nation to come together and "heel."
What.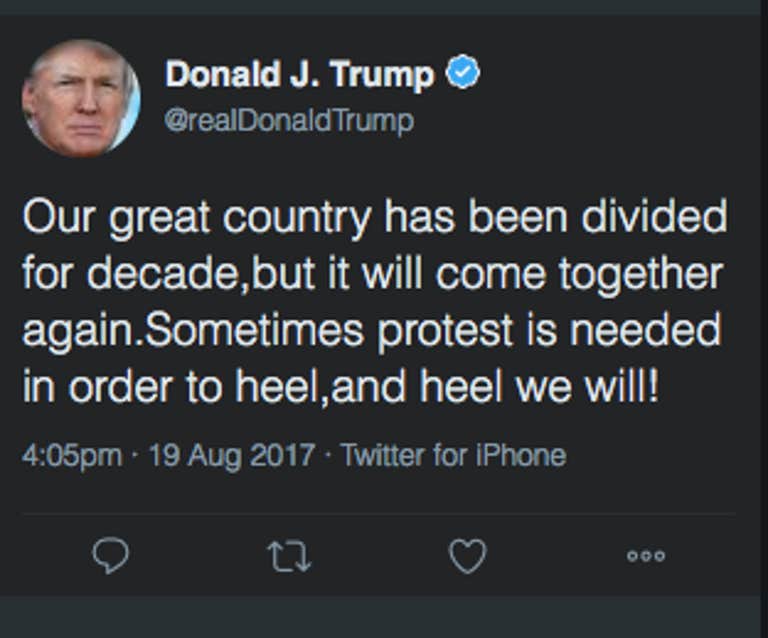 The word he was looking for is "heal."
Unless he's asking everyone to submit to his will, which, who fucking knows. The tweet has already been deleted and not replaced.
Update 3:39pm CT, Aug. 19: Well, he either did it again, or it wasn't a typo.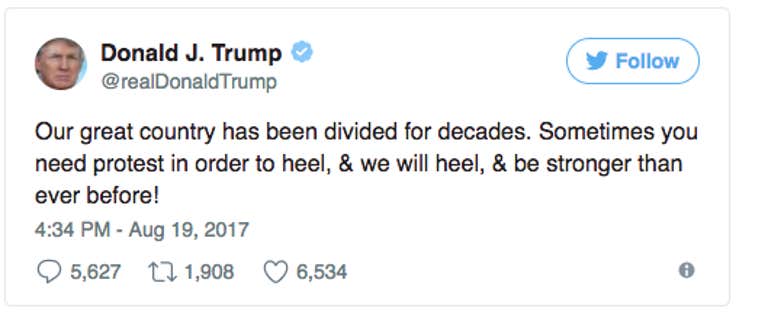 Update 3:41pm CT, Aug. 19: Third time's the charm!
Our great country has been divided for decades. Sometimes you need protest in order to heal, & we will heal, & be stronger than ever before!

— Donald J. Trump (@realDonaldTrump) August 19, 2017