LED strip lights are a Generation Z signature at this point.
They're in the background of many leading TikTok creators' top videos, providing mood lighting to what otherwise is usually a white wall. Here's what you should know about the trend, where to buy these trending lights, the best types to buy, and how to use them.
What are these TikTok lights?
As a social media trend, "TikTok lights" is the Gen-Z answer to the fairy string lights of the 2010s, lighting rooms and creating a decidedly edgy vibe in direct opposition to the warmth and comfort conferred by its predecessor. With some options offering 20 basic colors and remote controls that trigger different lighting modes, these colored LED lights offer endless customizability depending on your mood.
Many of the lights featured in videos that end up on your For You Page are LED color-changing strip lights intended to enhance the ambiance of a room, and not just for a video. These lights can be used for parties, chilling with your pals, or having moody quarantine selfie sessions. Higher-quality color-changing LED lights have the capacity to create DIY colors, so the use cases of such a product are only as limited as one's imagination.
These lights also tend to offer a range of timers and dimming patterns, meaning they can be strobe lights as well as offering both strong and gentle illumination. Whether run around a ceiling or lining a shelf or closet, a strip of LED lights can offer custom lighting wherever you want it.
And whether you're looking for the change of vibe that comes with color-changing LED lights or another way to keep up "with the kids," there is a bottomless pit of different buying options online.
Where can I buy TikTok lights?
TikTok lights are available online at many major retailers like Target, Walmart, and Amazon, some home improvement and hardware stores like Home Depot and ACE Hardware also carry them.
An affordable option like the Minger LED Strip Lights will run you $14.99, with free shipping if you're a Prime member. This particular product supplies 16.4 feet of light, with 20 basic colors and 6 DIY colors. While a lot of lighting options have adapters that tend to heat up, the Minger only has a 12-volt adapter, keeping it cool.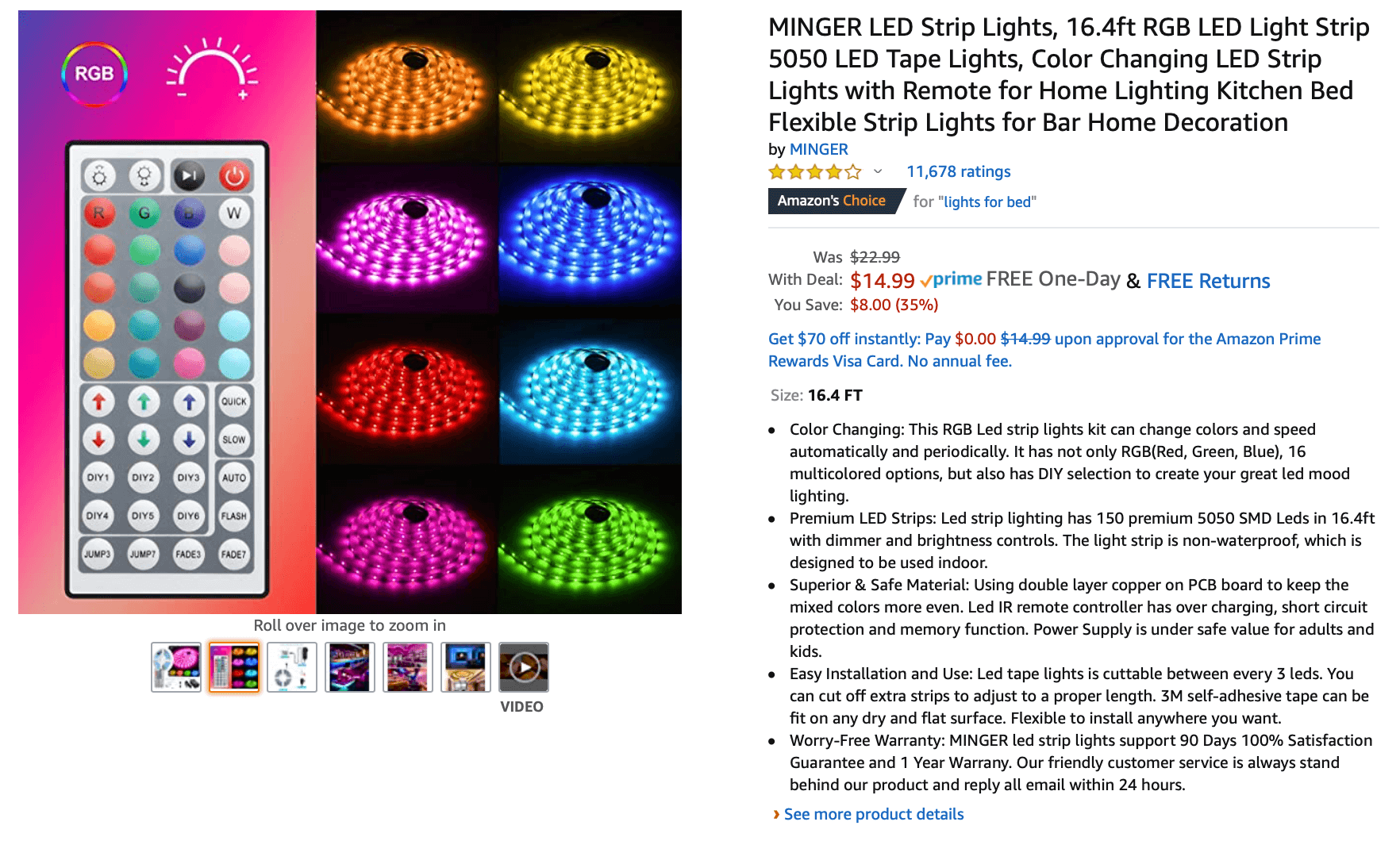 If you're looking for a lighting experience synced up to your phone or Bluetooth speaker, there are many options out there for you. The LE Smart LED Strip is 16.4 feet of Bluetooth lighting with a whopping 16 million color options. It's compatible with the Amazon Echo and Google Home, and if you're in a rush and forget to turn it off before you leave, the lights can be controlled from anywhere with the LE LampUX app. For $29.99, the lights sync up with your choice of device to provide an entertaining and customizable flash of color.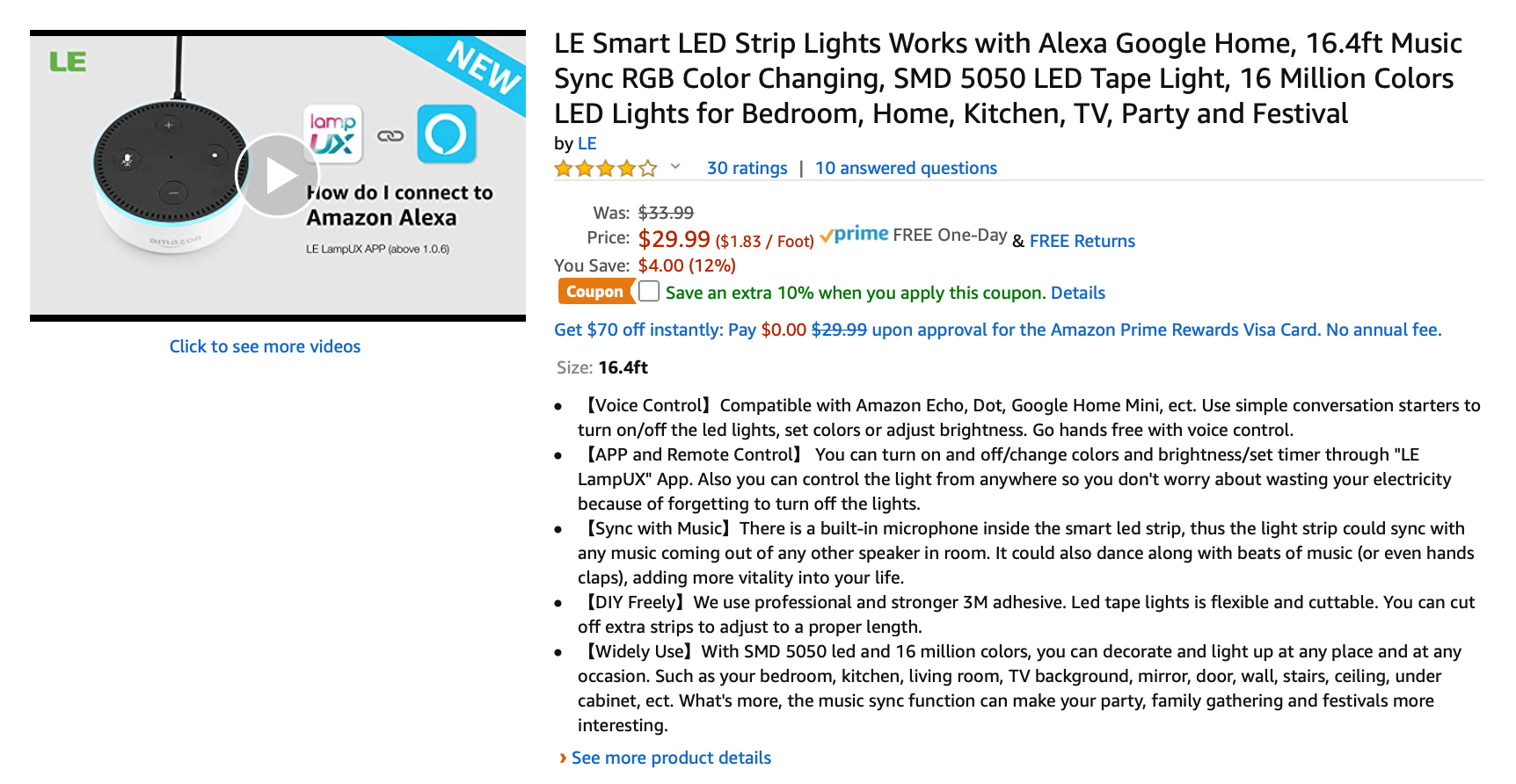 The Maylit LED Strip Light kit is a middle ground between Bluetooth-syncable lighting and a reasonable price tag at $15.99. The strip has 5050 individual LEDs and is controlled by both a small remote or app depending on your preferred method. With 16 colors and 4 flash modes, the 16.4-foot strip has a memory capacity that will keep your favorite colors and other settings just a couple taps away.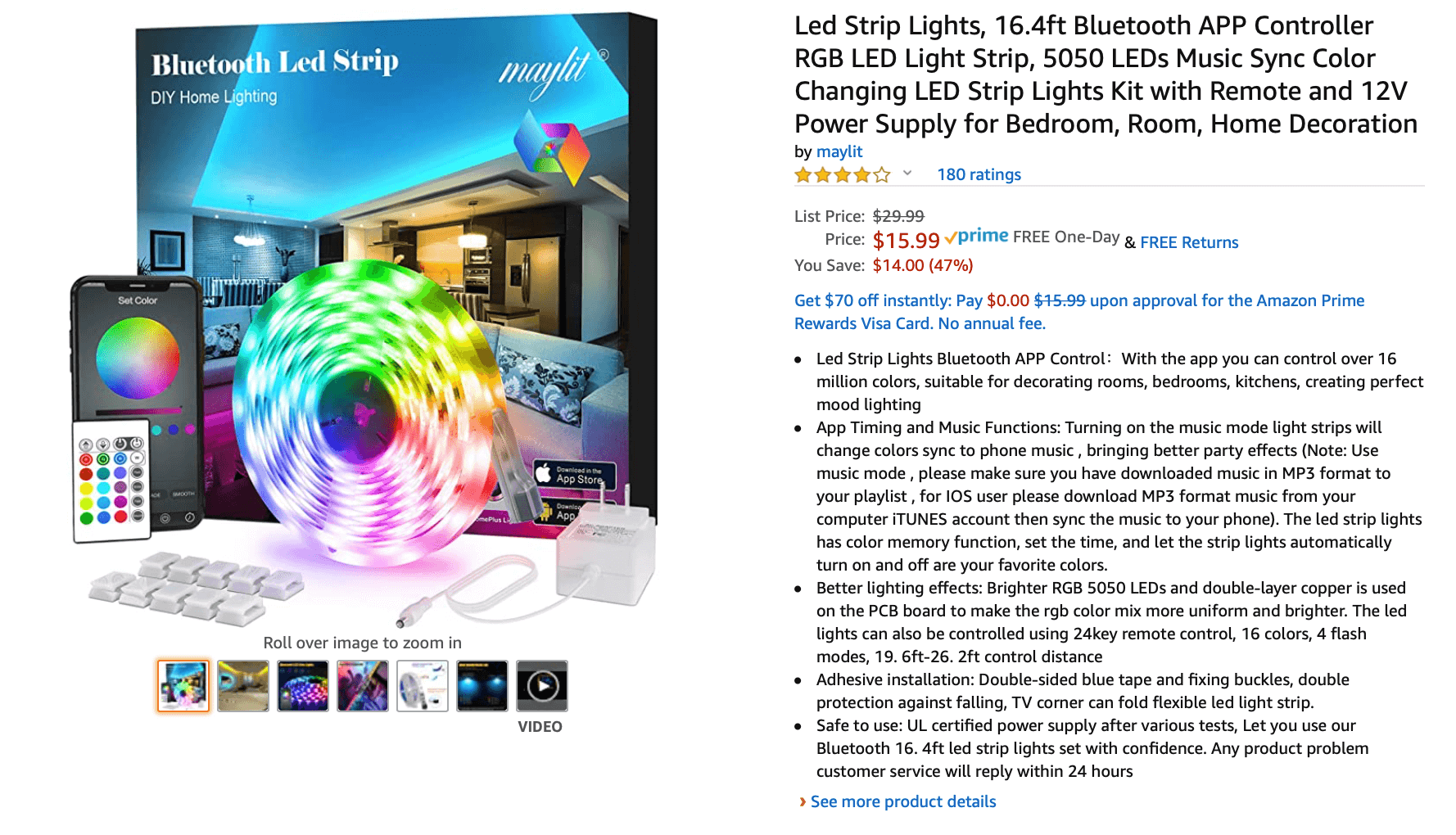 For a waterproof solution, such as to light the underside of a bar or kitchen area, the Daybetter LED Strip Light is a solid option at $28.99. Similar to the Maylit LED light strip, Daybetter's has 5050 lights but sets itself apart with the ability to be voice-controlled without connecting to a smart speaker. A high-sensitivity mic is already present in the lights, but it is still capable of connecting to an Alexa or Google Home. The lights can also be controlled via app or remote control.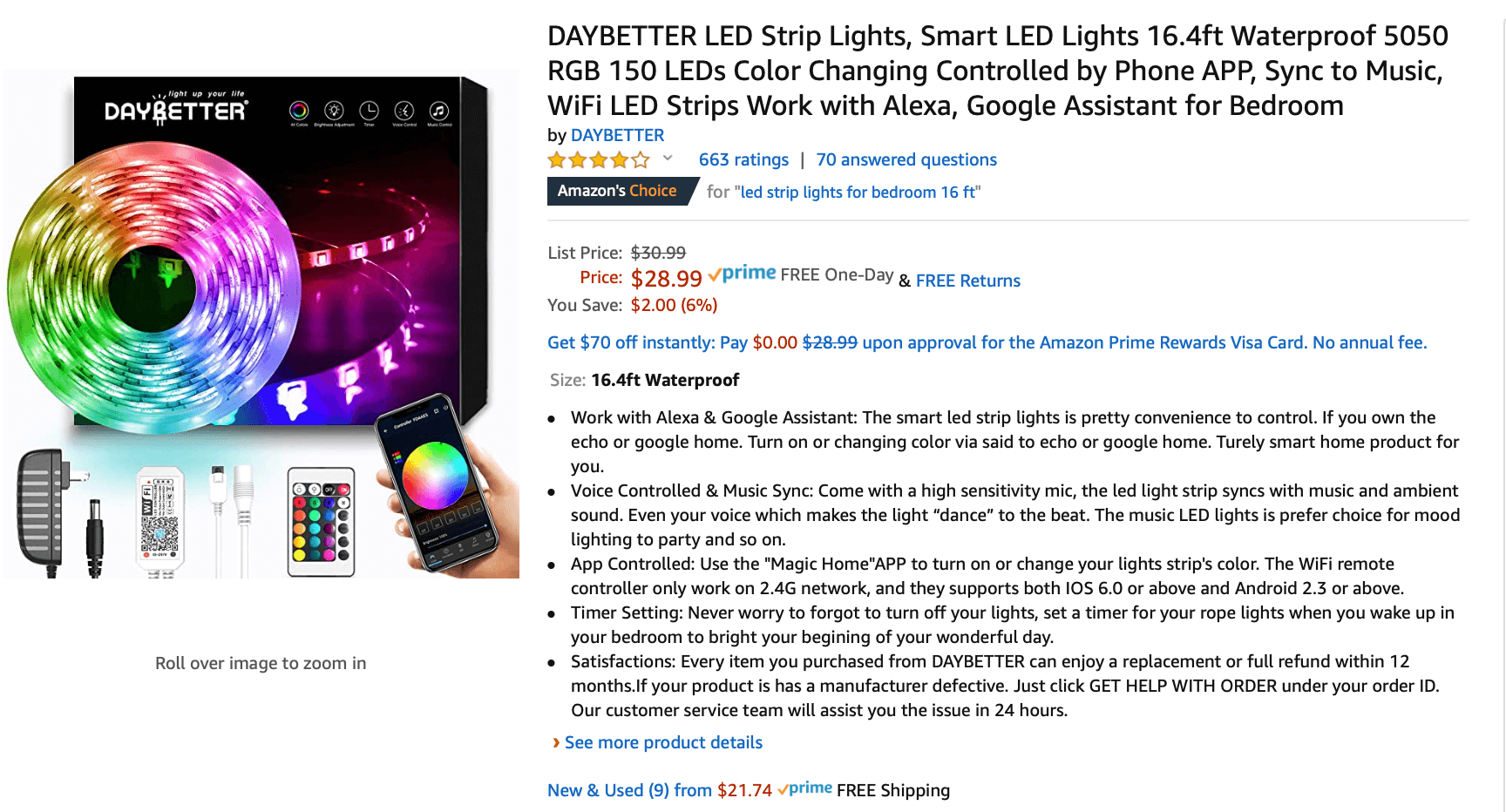 How do I mount TikTok lights?
Similar to many other college dorm decorations, TikTok LED strip lights are an adhesive install. Most of these lighting kits will come with their own adhesive clips to affix them on a wall, ceiling, or underneath a countertop, but there are many other options if you're not comfortable with an unfamiliar adhesive that could possibly damage your wall.
For slimmer strips of lights, repositionable light clips are a solid choice. These $8.37 clips from 3M's Command can hold up to half a pound each, making them sturdy enough to place lights wherever you can think of.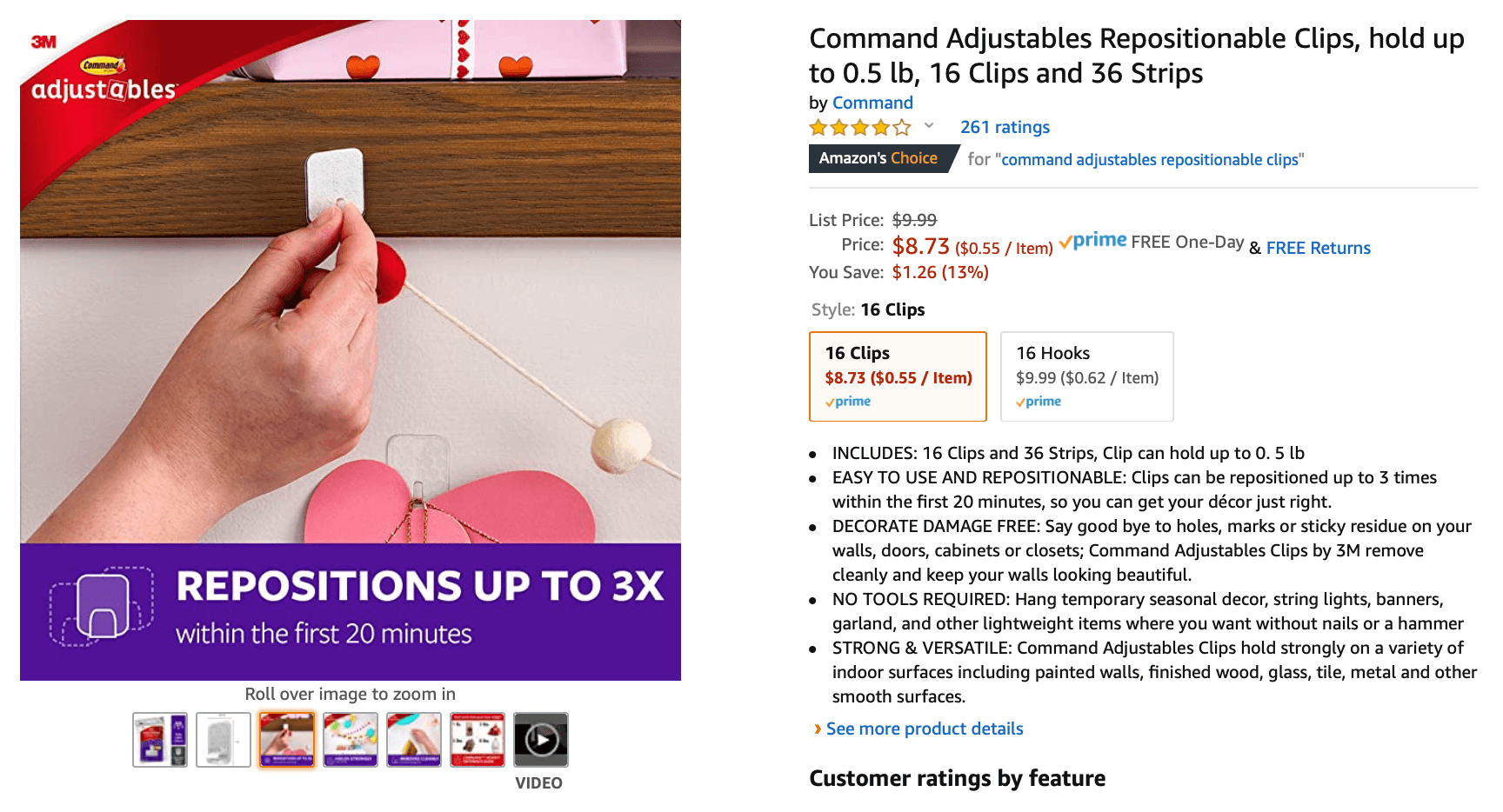 If you have a more sturdy strip of lights on your hands, the round cord clips might be a better solution. Command Round Cord Clips are intended for indoor use, so it's not recommended that these be used for outdoor installation. A pack of 13 is on offer at Amazon for $9.99.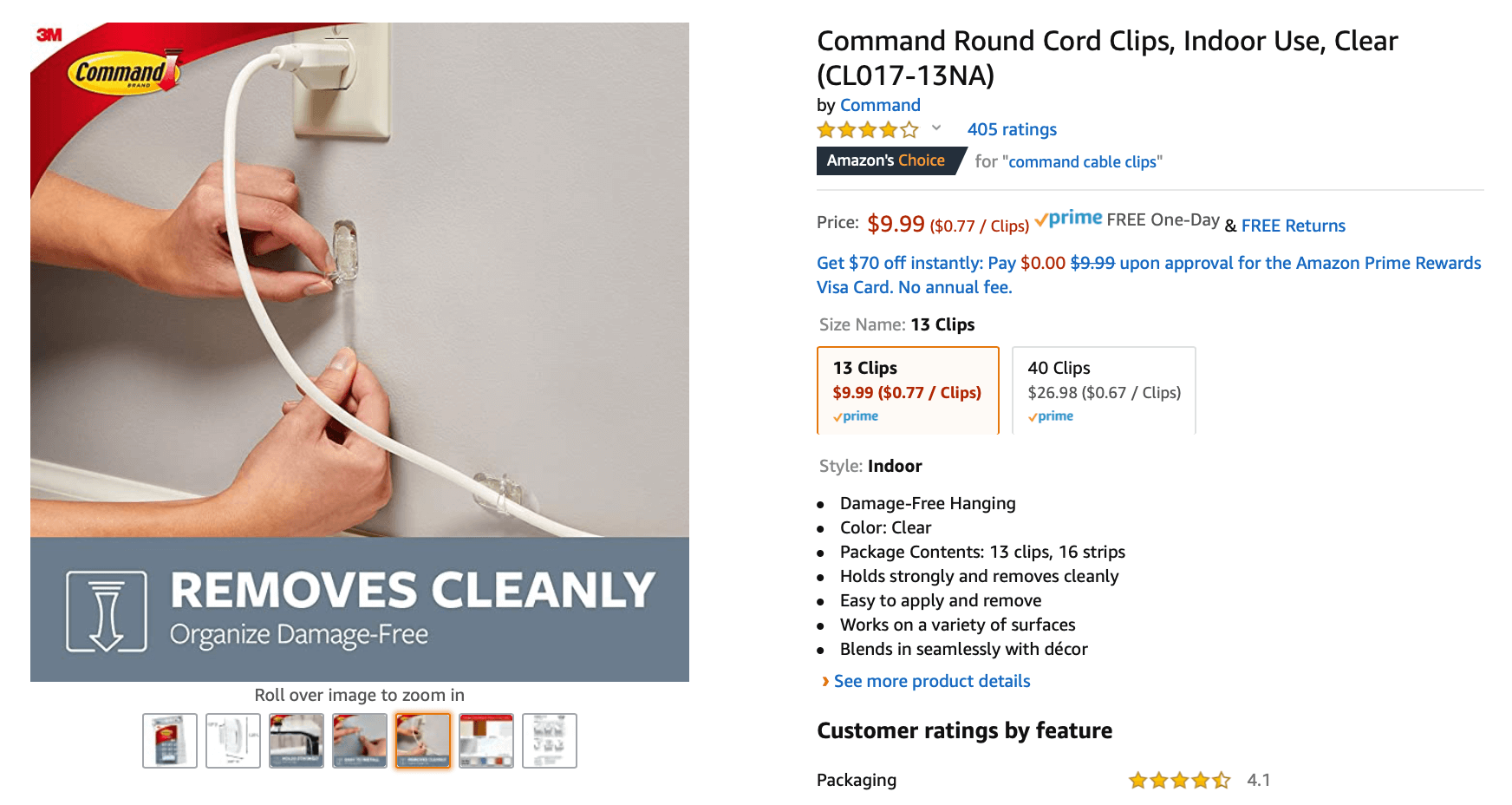 If you do want to put a sturdy strip of LED lights up outside, preferably waterproof, you'll need a heavy-duty solution: brackets. This 100-pack of Griver Strip Light Mounting Brackets is $6.99 and has enough screws and plastic brackets to mount several strips to an outdoor patio or another backyard hangout.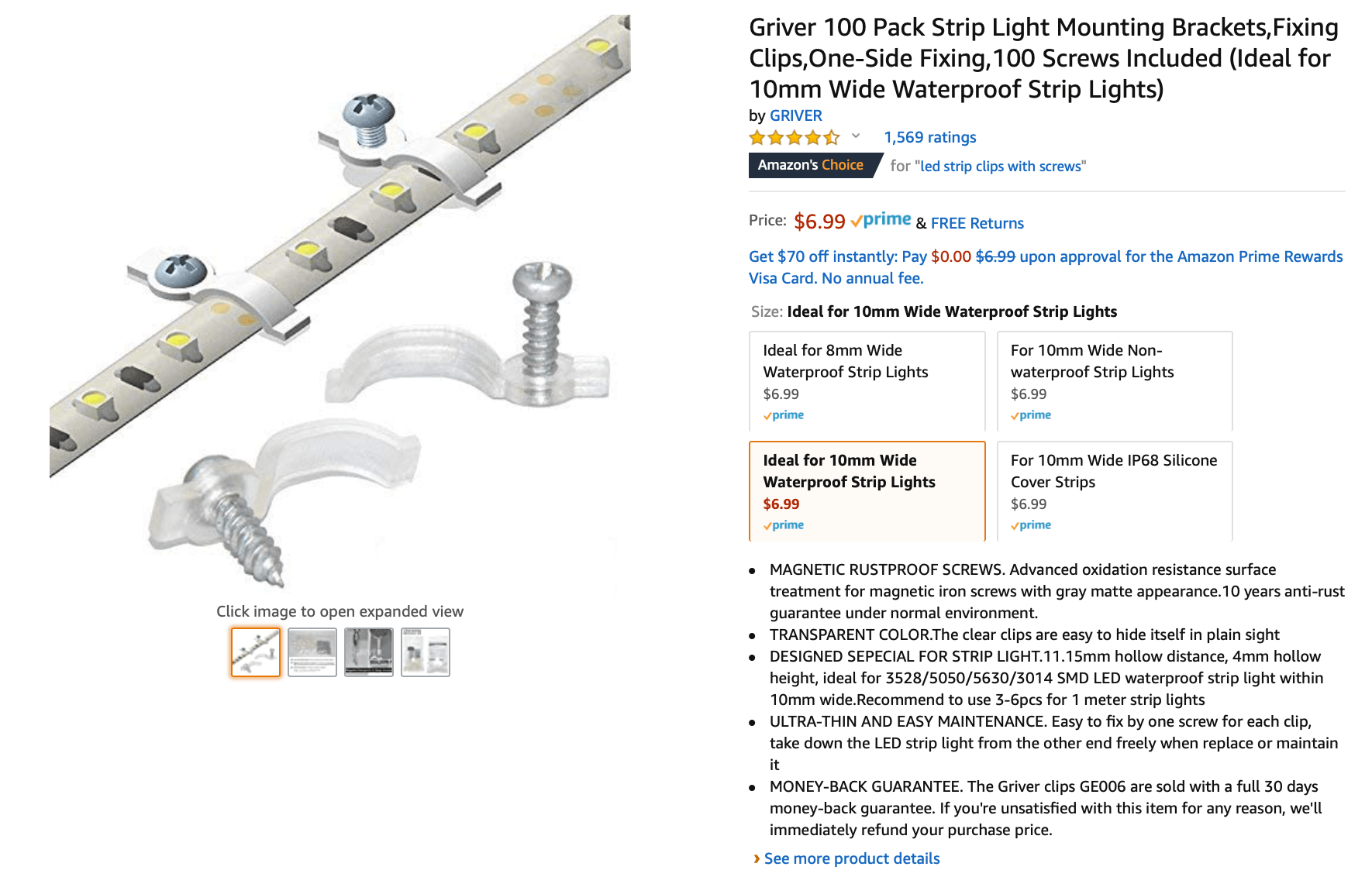 What kind of content can I make with TikTok lights?
If you are looking to use these lights to make TikTok videos, there's plenty of options for the kinds of videos you can make. One of the most popular is to lip-sync a song or snippet of dialogue from a show or movie you like. Plenty of creators just use the ambiance created to make a video have a certain mood during a rant. The types of videos you make with these super aesthetic lights are totally up to you.
READ MORE: