With the recent resurgence of the childhood game "the floor is lava" as a wacky YouTube challenge, the game of avoiding the floor by any means necessary is on everyone's mind now. "The floor" has even become one of the most important memes of the summer.
The floor isn't just lava anymore. In this new meme, the floor is anything someone doesn't like or can never attain. Often, the person avoiding the floor represents you, the poster of the meme, and you're straightforwardly declaring your distaste for something. But this format can also be used against a third party as a harmless joke or a cutting insult. You can, for example, express Donald Trump's well-documented distaste for Mexican people as a floor meme:
https://twitter.com/maymaycaching/status/875135735891980290
Or you can use the floor to say you don't think Amy Schumer is funny: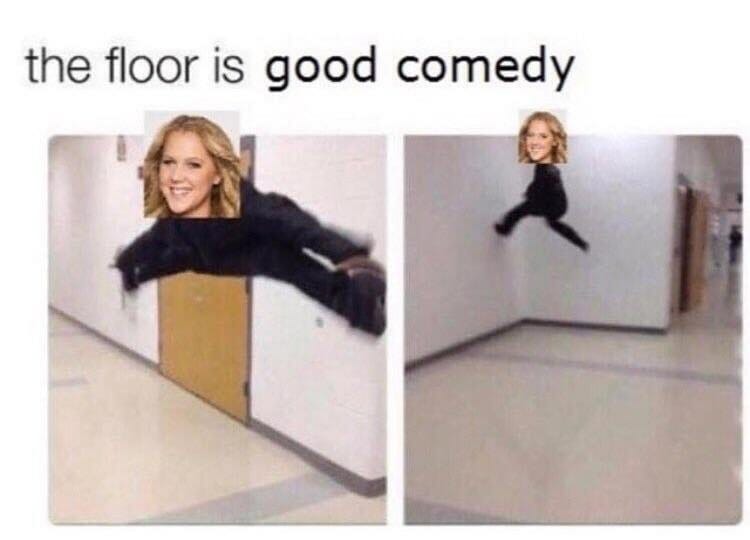 Or that the website 9gag is full of jokes copied from other sources: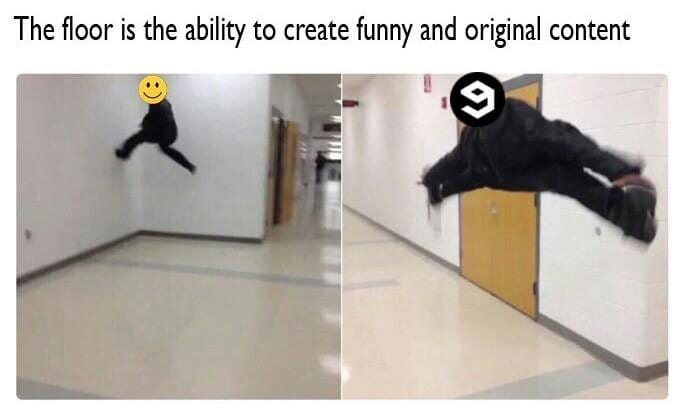 Or that you don't believe the website Reddit is committed to "free speech":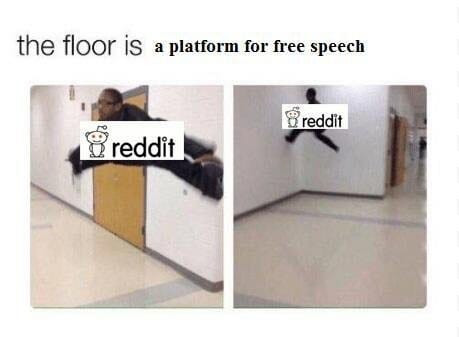 Or that you oppose capitalism: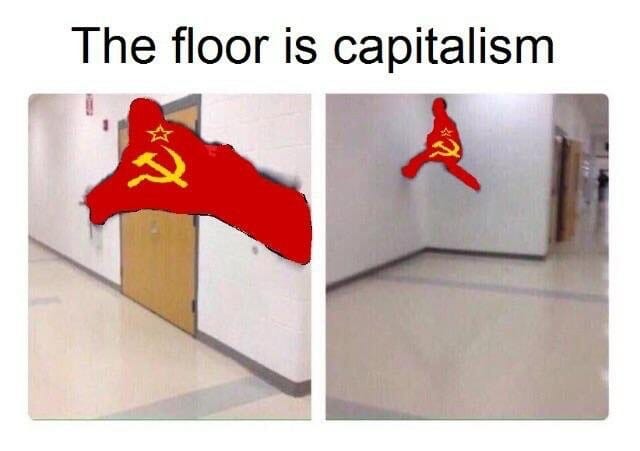 Floor memes started to boom on Reddit late last week, and they've now spread to Twitter and have become part of the "normie" meme vocabulary:
the floor is 8 hours of sleep pic.twitter.com/ydCfLHJO1t

— camila (@Camila_Cabello) June 14, 2017
The floor is the New Twitter UI pic.twitter.com/lSNvRRpf5n

— Vegas (@VegasPUBG) June 15, 2017
https://twitter.com/AKECHlLOVEMAIL/status/875384977483026436
https://twitter.com/jaaygotti/status/875384794766491648
And on Twitter, other variations are starting to pop up, including a reverse version where the character is pressed against the floor. The floor, in this case, can either be something the poster loves, or a bad habit they can't get away from.
"the floor is alcohol abuse and pasta" pic.twitter.com/EpCT4r3iAG

— cannoli (@t_coluni) June 15, 2017
The Floor is Sansa Stark as Queen in the North pic.twitter.com/paJ09Ac1Lz

— Dri (@Wolfofthecanals) June 15, 2017
https://twitter.com/drwningdeep/status/874834758022377473
There are also anti-joke versions of the meme, where the floor is literally a floor.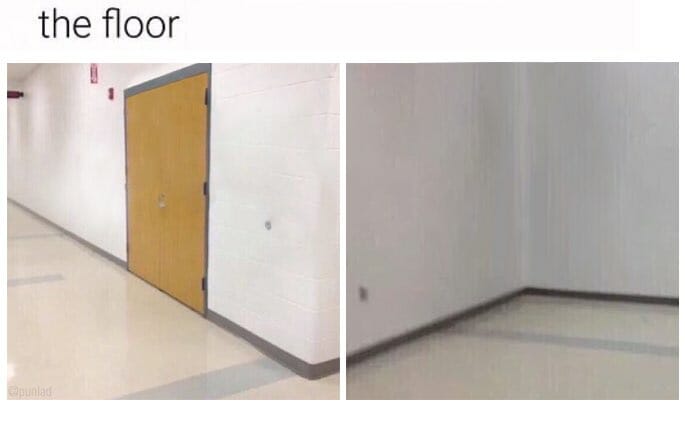 And this one, which cleverly inverts "the floor is lava":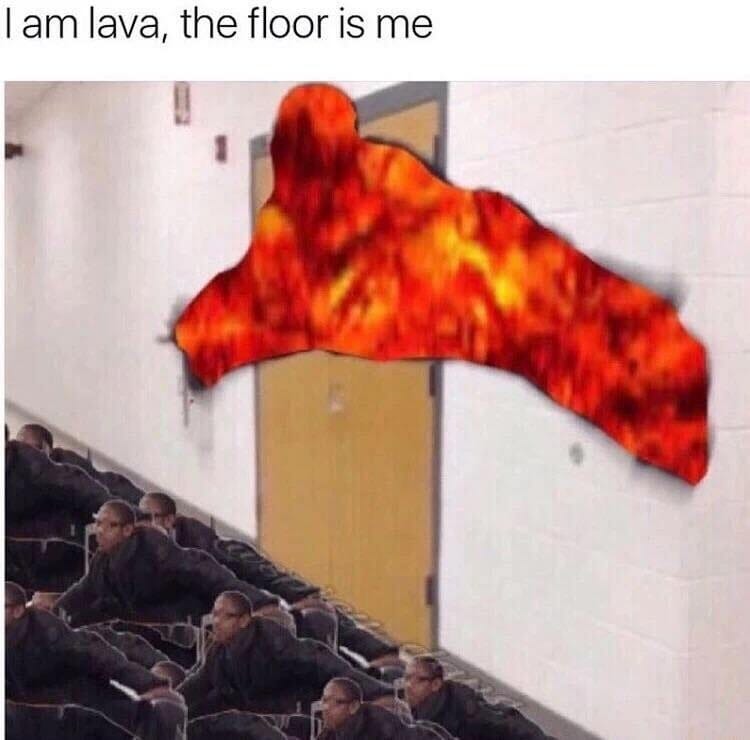 Because it's a simple format, rooted in shared childhood nostalgia, the floor meme is for everyone. Edgy redditors on the subreddit r/dankmemes used it to make the expected and unfortunate Nazi jokes and assert that "there are only two genders." Anime and K-Pop fans use it to express love for their favorite idols. Teens on Twitter use it to complain about exams and school drama.
The floor is a blank canvas for any kind of opinion, which means there's very little backlash against it so far—there's nothing there to hate. There's a chance it could grow stale from overuse, and the floor meme could become lava, but right now it looks like one of the more promising meme formats of 2017.