We all have our house-hunting horror stories. A "cozy loft apartment" that turned out to be a closet with a mattress on the floor. Creepy landlords. That weird roommate who wanted you to be his supervillain arch-nemesis.
The Terrible Real Estate Agent Photographs Tumblr takes a look at real estate that's totally disastrous for the opposite reason: egregiously accurate marketing. As in, why on Earth would any Realtor in their right mind choose something like this to advertise a property?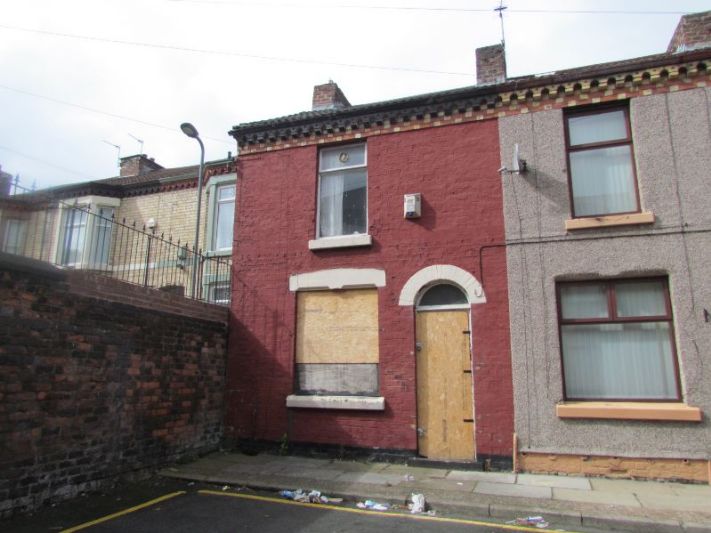 What a fantastic depiction of a boarded-up nightmare house with a bunch of trash outside. You'd think it'd be better to just not include a photo at all, right…? Wrong. According to the various real estate photographers included on this blog, anyway.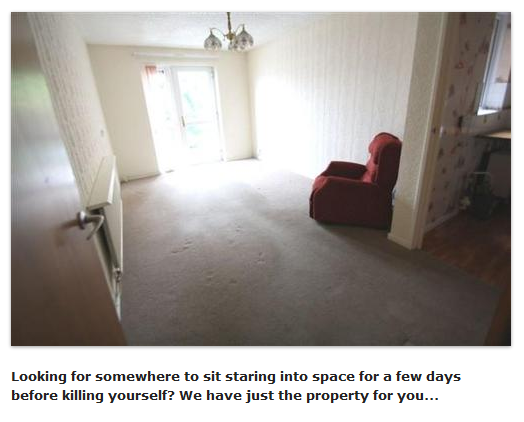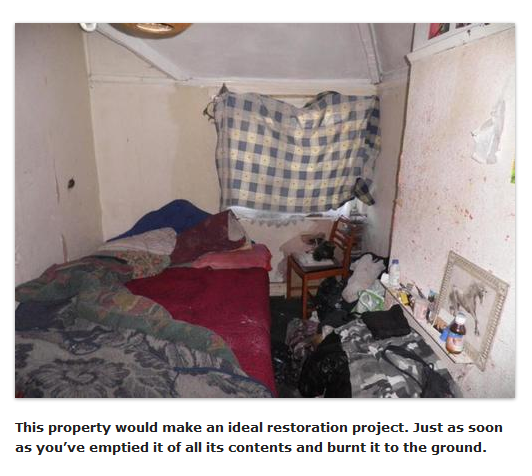 It's not so much that the properties are all so unbelievably awful. It's that someone, either the owner or an actual, professional real estate agent, took a look at these photos and thought, "Yep, looks good."
The wall is literally held together with duct tape? No problem, it's part of the ambience, and therefore must be included in the advertising photos. Not to mention all those rooms that look like they belong in an episode of Hoarders, or have mysterious stains all over the floor. 
The creepiest one, however, has got to be this relatively innocuous image. Compared to the previous selection of haunted houses, weirdly-angled bathroom portraits and failed attempts at abstract art, this would've been fine. Except the advertiser decided to lurch straight into the Uncanny Valley and Photoshop a stock photo of a smiling woman into the picture. Why? We may never know.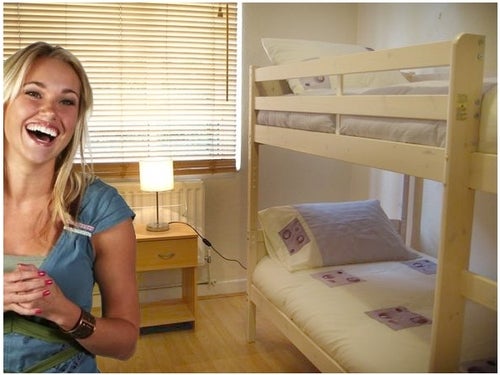 All images via terriblerealestateagentphotos/Tumblr