Beloved and popular film critic Roger Ebert passed away today, at the age of 70, after battling with cancer for more than a decade.
In addition to being a prolific film critic—he penned more than 10,000 reviews in his four-decade career—he became an avid Twitter user after losing his lower jaw in 2006. Like his reviews, Ebert's tweets were insightful, blunt, and funny.
He wasn't always right—his views on video games strike me as short-sighted—but he was always entertaining and fun to read. 
He had a knack for picking on or making fun of celebrities in the news. A favorite target of his was former Republican vice presidential candidate Sarah Palin, which isn't surprising given his outspoken, left-leaning politics.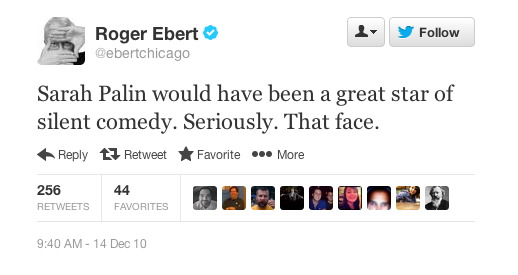 Ebert also skewered—brilliantly, I might add—golfer Tiger Woods's philandering: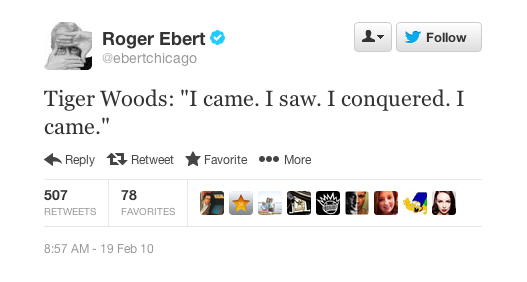 There was also that time he called out singer-guitarist John Mayer for saying that his junk was a "white supremacist."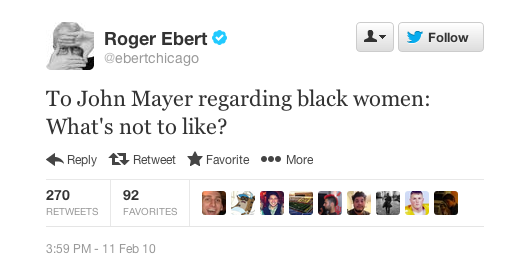 Perhaps his biggest—and least popular—dig at a celebrity was the following tweet he made following the death of former Jackass star Ryan Dunn.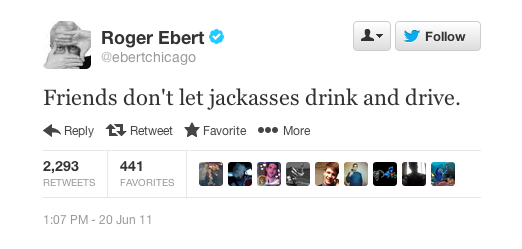 Not all of his tweets targeted specific famous people. Some of them called out douchebags in general.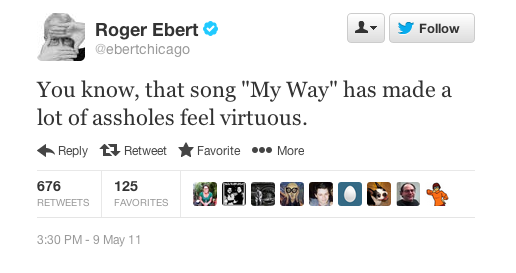 Ebert also used the social media platform to constantly rail against what he thought was a scourge on the film industry.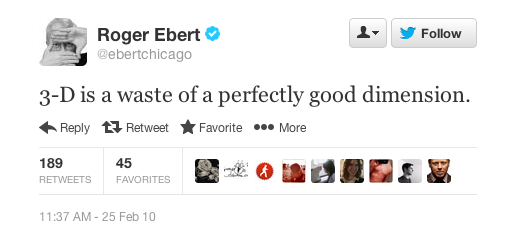 He also knew how to make fun of himself, as evidenced by this tweet that refers to the loss of his jaw to cancer.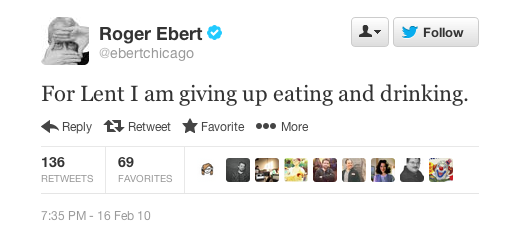 And then there were the types of tweets I like to call "Ebertisms," clever and astute observations made by a man who's been around enough to know what's what.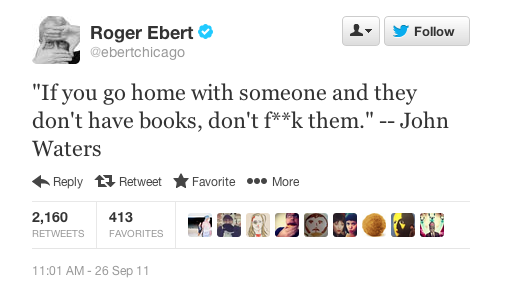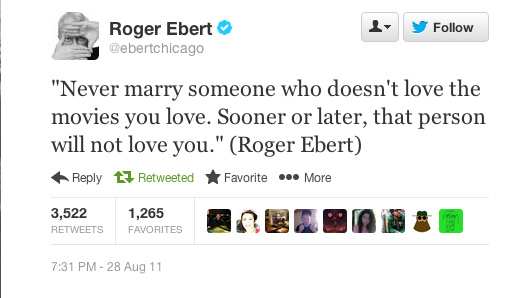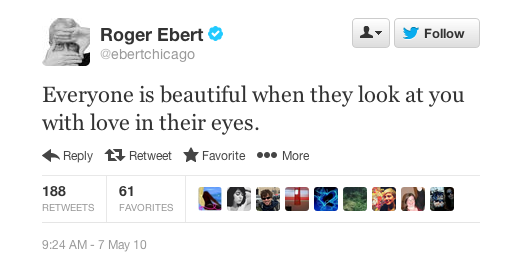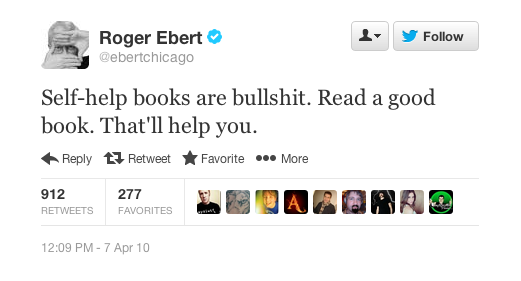 But if I had to pick my favorite Roger Ebert tweet, it'd be the following.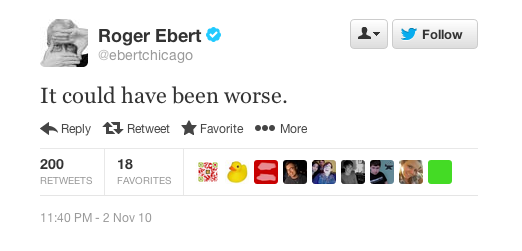 Indeed it could have.
Photo via Roger Ebert/Twitter