After redditor twohundred37 and his dad put money into Bitcoin in October, they made what was, in retrospect, not much of a bet at all.
If its value was up by November 20, they agreed, they'd get matching tattoos. Of course its value went up.
Bitcoin's value has been steadily rising for years now. But twohundred37's bet happened to end right after Bitcoin was the subject of a "lovefest" of a Senate hearing, making it a slam dunk. Its value skyrocketed to around $600 after the U.S.'s Securities and Exchange Commision declared bitcoins to be "legitimate financial instruments" to assembled senators.
So he posted the photo of himself and his dad to Reddit's r/bitcoin: matching left shoulder tattoos of a Bitcoin flag planted on an asteroid.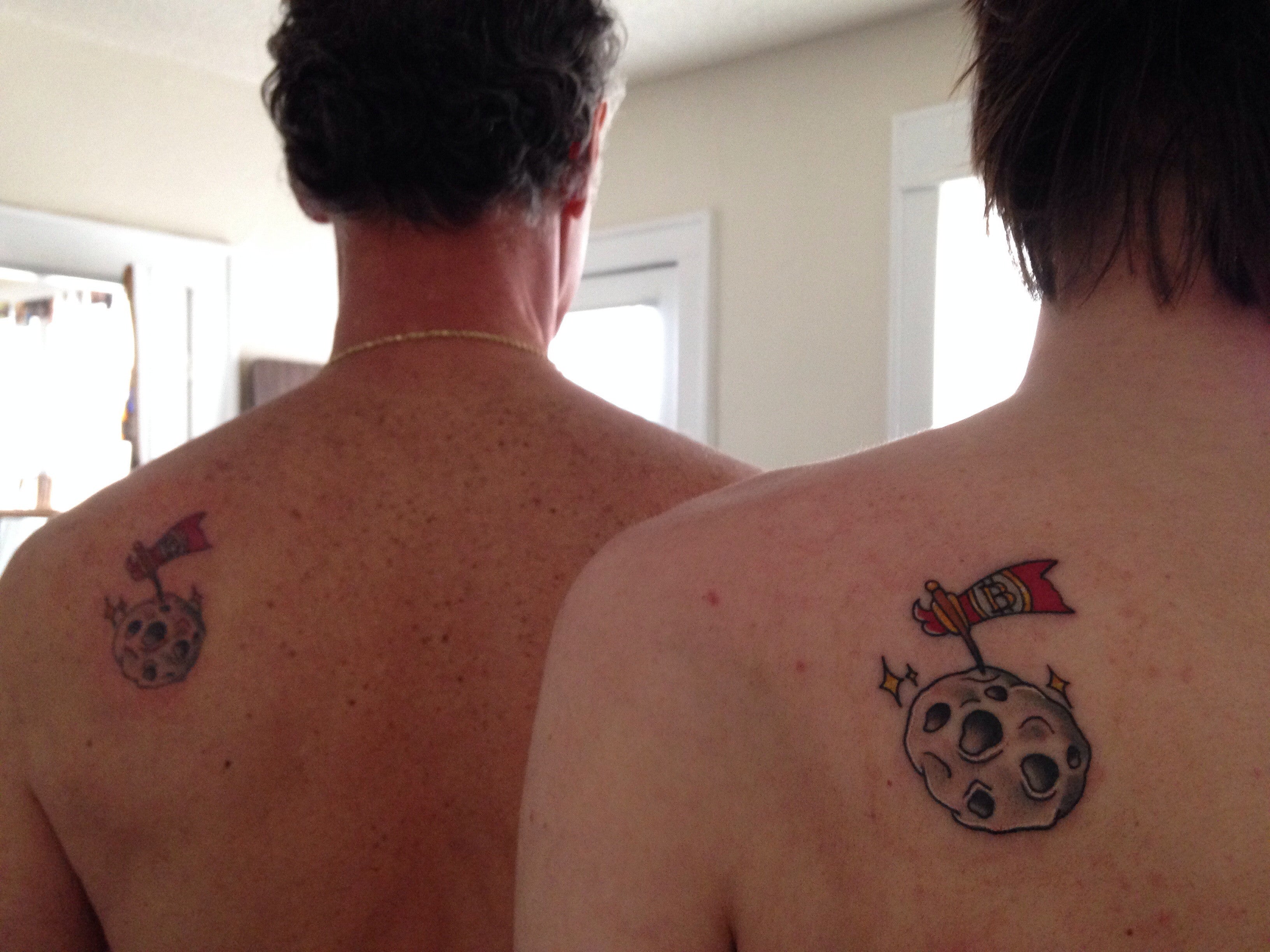 "I have a lot [of] tattoos, and a lot of them I got on a whim," he wrote:
I play poker, and I have the worst starting hand in texas hold'em tattooed on my leg. I have a piece of pizza on my other leg. I got the number 13 tattooed on me for $13 on Friday the 13th. This tattoo actually kind of means something to me, though.
The duo did get in at a good time. They paid $3,000 to a seller who priced it at $200 per coin, twohundred37 said. If they were to try and sell it back today on popular exchange Mt. Gox, they could expect to get about $9,750 for it.
"He actually said today, 'I need to take more money out of my pension, because it's not making me shit,'" twohundred37 wrote.
Photo via u/twohundred37/Imgur