There comes a time in every father's life when he likely asks himself, maybe I should have just worn a condom.
For Reddit user egolost, that moment came a few weekends ago after his daughters tore apart his bookshelf in search of a set of keys they hid there.
"I love my daughters but It's also quite demanding to be alone with them and kid or no kid spending 24/7 with someone can be quite exhausting," he wrote. "Think this is a motivating factor to why I consider condoms mandatory while having sex nowadays. I don't think I would manage another one."
Egolost snapped a photo of his daughters in action and pasted the logo for Durex condoms on top.
As is often the case with images that go viral on Reddit, Egolost's photo inspired another person to share a homemade Durex ad as well.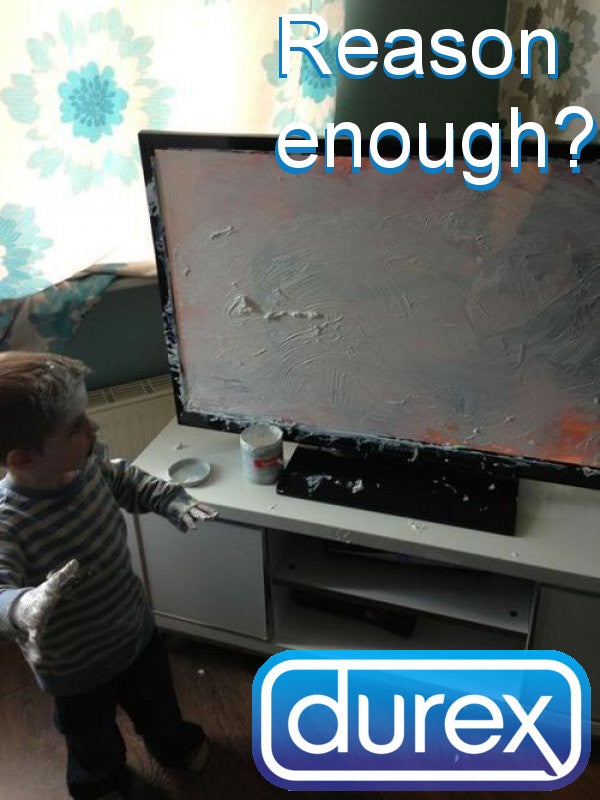 Durex and other condom manufacturers have become infamous for their tongue-in-cheek advertising over the years. In June 2012, Durex rolled out the In-Song Generator Web app, which polled people about their love-making patterns, like "What time of day are you at your best?" and "How loud is your personality?" After both partners complete the survey, the generator spits out the perfect tune to get down tune (see Shakira's "Underneath Your Clothes").
In the spirit of the Reddit ads, I took this famous YouTube clip of a kid destroying his XBox and make a GIF ad. You're welcome, Durex.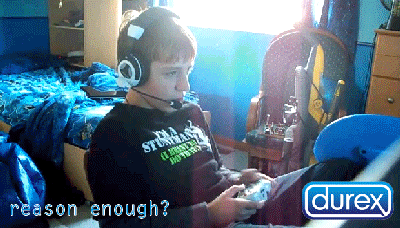 Photo by sizumaru/Flickr