On the internet, all is often not what it appears. This sentiment could pertain to a number of online shopping fails, literal catfishing, misleading avatars, and so on. As it turns out, qualities such as "horny" and "thirsty" kinda go hand in hand with gullibility! And this is now being perfectly encapsulated in a meme involving the (albeit short-lived) Officer Jaffe character from the computer-animated Scooby-Doo film Scoob!, which premiered online on May 15.
In the scene, the Mystery Machine is pulled over by the extremely attractive Officer Jaffe, voiced by Christina Hendricks. But while Fred is distracted by her hotness, Officer Jaffe reveals herself to be the Hanna Barbera staple villain Dick Dastardly—who is hell-bent on opening the gates to the underworld.
After the film premiered, it didn't take long before the scene began to go viral on social media, as people began pointing out that Officer Jaffe is so hot that no one seems to even care that she is literally just an ugly male villain in disguise.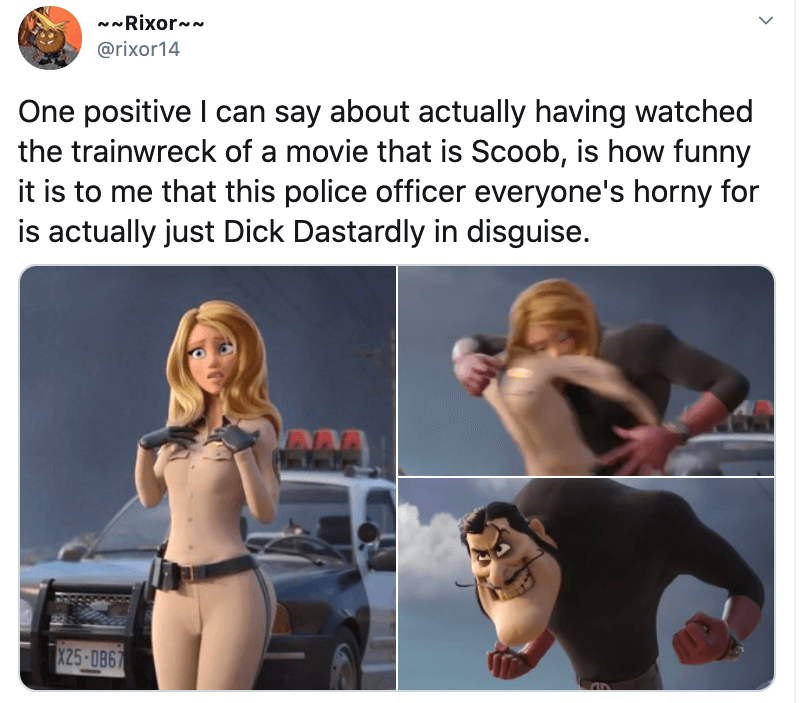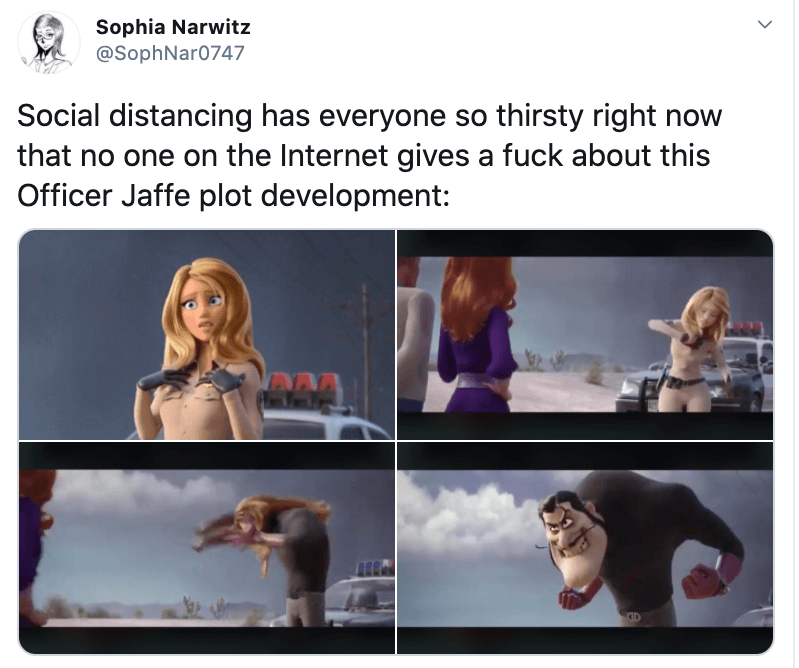 Some are using the Officer Jaffe meme to reveal their true characteristics, such as one user who tweeted: "Me when i reveal I'm not a cute girl on the internet."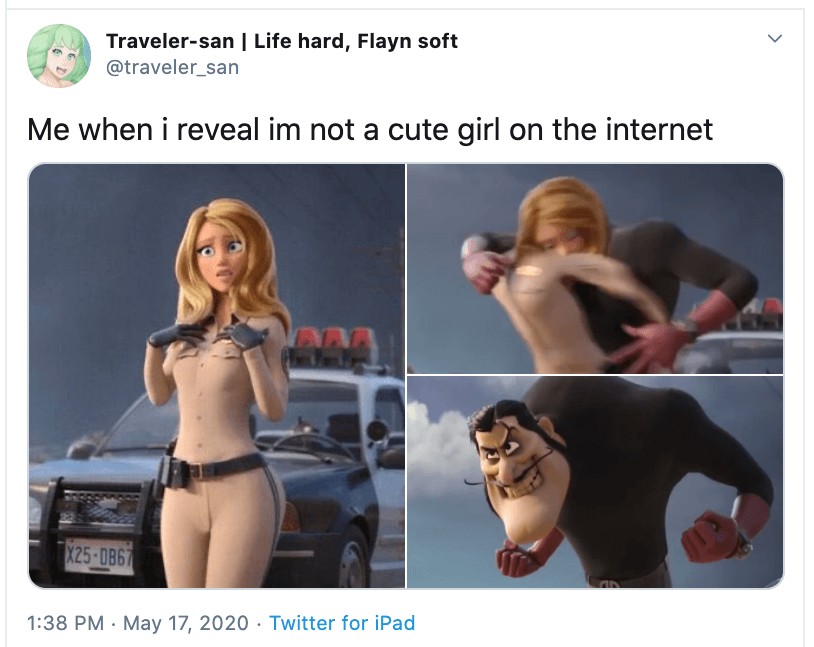 And again—even though Officer Jaffe does not exist, either in the constructs of the film or reality as a whole—it did not stop many people from coming up with some very NSFW fan art.
We guess we have to give credit where credit is due—if Officer Jaffe is any indication, maybe the animators are just too good at their jobs? It's not the worst problem to have!
READ MORE: