Discovering a new frog species near the hustle and bustle of New York City might seem impossible, but that's just what happened to Rutgers University researcher Jeremy Feinberg. In 2008, while on Staten Island, Feinberg discovered the Atlantic leopard frog, or Rana kauffeldi, thanks to its distinctive call, which is very different from the known leopard frog species in the area.
According to Feinberg's paper on the discovery, published in the online journal PLOS ONE, the Atlantic leopard frog can be found in the metropolitan area and surrounding Atlantic Coast regions. Considering its close proximity to the city, the species' discovery surprised many scientists.
"This is only the third new species of frog to be discovered north of Mexico since 1986," Feinberg said in an interview with BBC News. "What also makes this crazy is that it's in a urban area—[that's] what makes it a double whammy."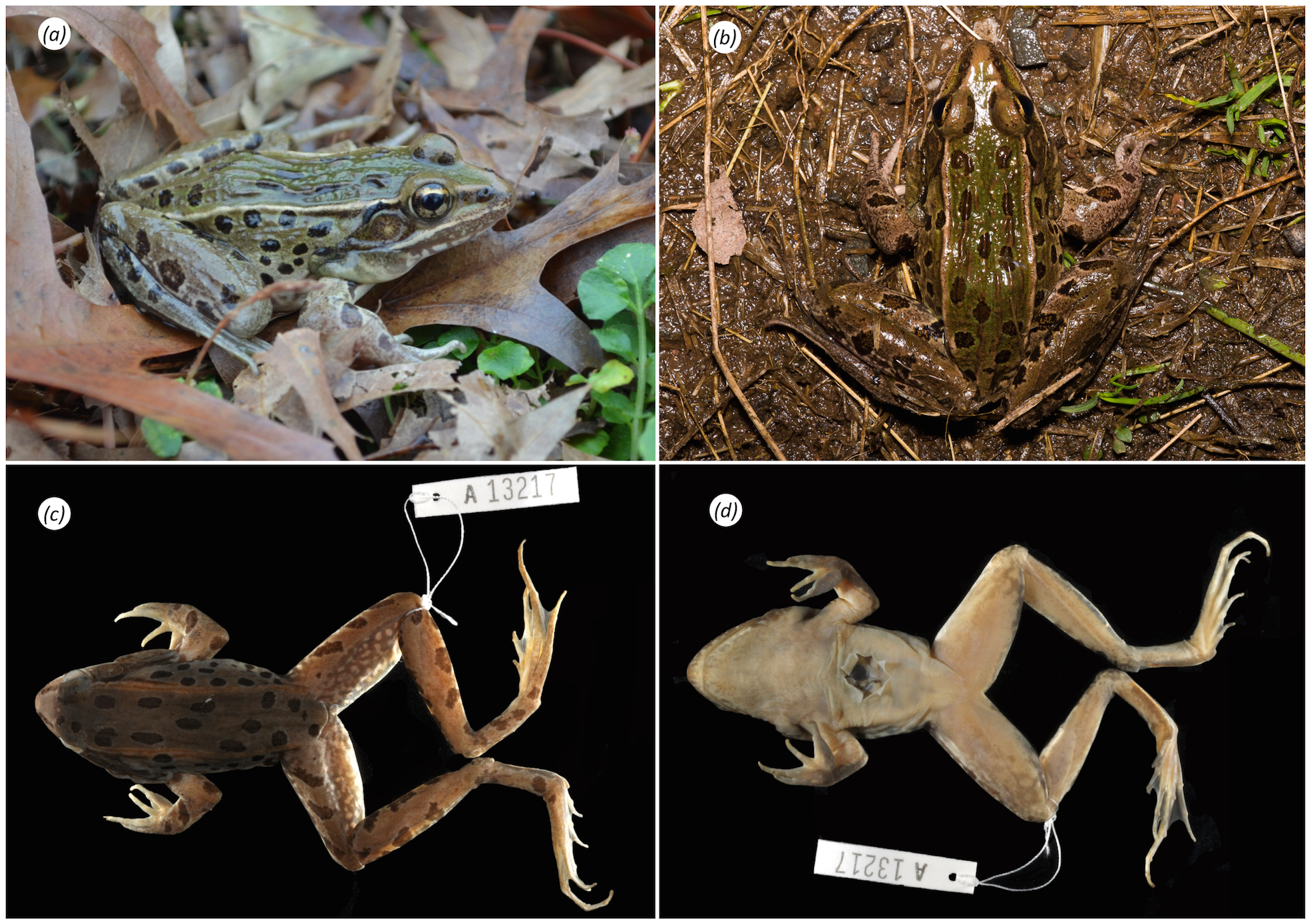 Caption: Photographs of Rana kauffeldi sp. nov. holotype (YPM 13217). Male frog presented live: (a) whole body, dorsolateral view and (b) dorsal view; and preserved: (c) dorsal view and (d) ventral view. Photographs taken by BRC (a), BZ (b), and GWC (c–d).
It's awe-inspiring to think that new species like this one might be right under our noses, just waiting to be found. Of course, the discovery also leads to the horrible realization that humans might accidentally destroy a species before we even know it's there.
Luckily, thanks to this frog's unique voice, that didn't happen this time. Hear the call of this brand new frog for yourself in the video below.
H/T TakePart | Photos and figures © 2014 Feinberg et al./PLOS ONE (CC BY 4.0)