If the art of Margaret Keane and C.M. Coolidge aren't distressing enough for you, tuck in your bib and get ready to feast on your own tears. George W. Bush is back and his paintings are horrifying! 
You may recall the unplanned opening of our 43rd president's art show after his sister's email was hacked by a someone called "Guccifer" in early February. 
Now, after Guccifer's latest, a hack of former Secretary of State Hillary Clinton's email over the weekend, Gawker received six more works of presidential plasticity. 
Just kidding, they're really bad. And off-putting. But think of his oeuvre as a whole and the journalist and critic H.L. Mencken's comment on the inaugural address of one of Bush's predecessors, Warren G. Harding, may spring to mind unbidden. 
"It is so bad that a sort of grandeur creeps into it."
By far the worst is one which must certainly be titled "The Voiceless Screaming of the Nighttime Hell Cross," a dream narcosis on the shore of a lake of fear, a mocking moon glowering low on the horizon and a non-Euclidean altar, no doubt scrubbed clean of blood, featuring a plywood cross on a stand flanked by two vases of characterless white flowers, like a Satanic snapshot of a vacation to Castle Gormenghast.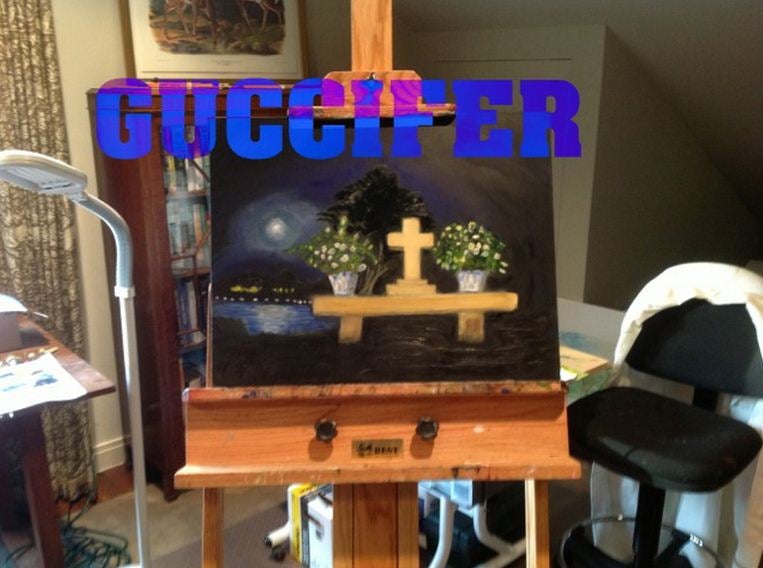 The other five paintings include what Gawker's Max Read described as "lumpy cats, arranged in landscapes and around plants" and "limbless dogs, trapped in vacuums of varying shades of dun."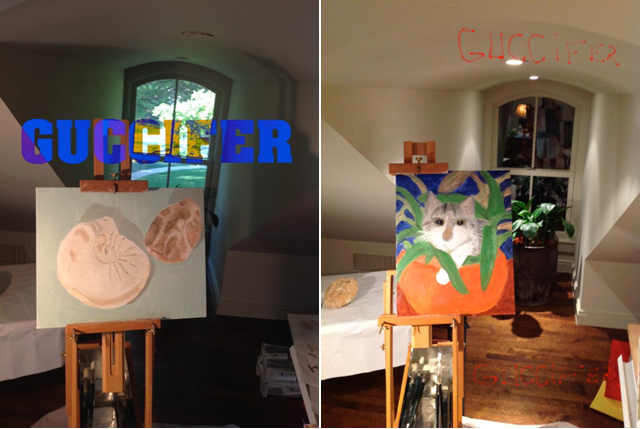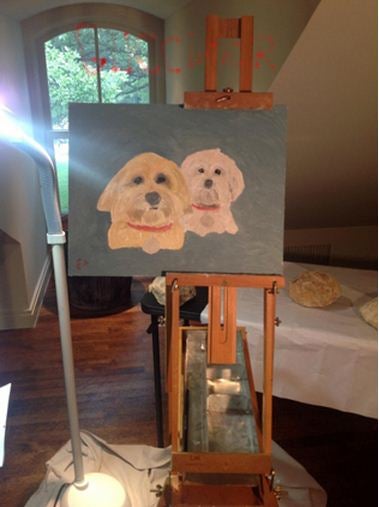 Oh, and there's a motel-grade painting of a shell. 
Why do we feel compelled to make fun of these paintings? Aside from the fact that they vibrate on the verge between comic or hellish, threatening to tear the dust cover off the world and reveal the horror and awe that lie beneath?
It may be we recognize that the wholly unearned confidence that has led him to paint a pair of bodiless bichon frise is the same that led him to rush deaf and blind into an unconsidered, unplanned war; that both are characterized by a sense of destiny and privilege and based on nothing.
Or maybe it's just a comforting schadenfreude.