A mom's joke on TikTok about her baby eating a purple Sharpie sent the internet into a temporary panic until she clarified why her kid's mouth was actually bright purple.
Christel Holland shared a video of her upset infant, who definitely looks like she's oozing purple slime out of her mouth, calling it a "throwback to when my daughter ate a purple Sharpie." Even worse, the short TikTok ends with a clip of her grinning son with that same purple stain.
The caption of the video alludes to the whole thing being a joke, as Holland says, "Only moms know what this actually is."
BuzzFeed got in touch with the mom of two, who clarified that each of her young children managed to come down with oral thrush when they were babies.
Oral thrush is a generally mild yeast infection that can cause white or yellow bumps to occur inside a baby's mouth. And while that in and of itself doesn't explain the purple, Holland said the Sharpie effect was actually caused by the medicine used to treat oral thrush, Gentian Violet.
"I didn't know much about thrush, since I was a new mom, but with my son, I noticed almost instantly that it was thrush and knew I needed to get the violet medicine as soon as possible because thrush can be a pretty big pain to get rid of," Holland told BuzzFeed. 
So no, neither of her kiddos has actually ingested some sort of toxic violet substance as part of a new TikTok challenge or anything equally horrifying. They just managed to get a fairly harmless infection and will forever have the video proof of the embarrassing cure.
Holland did add a note on TikTok about what was really going on, but some concerned viewers seem to have missed the memo.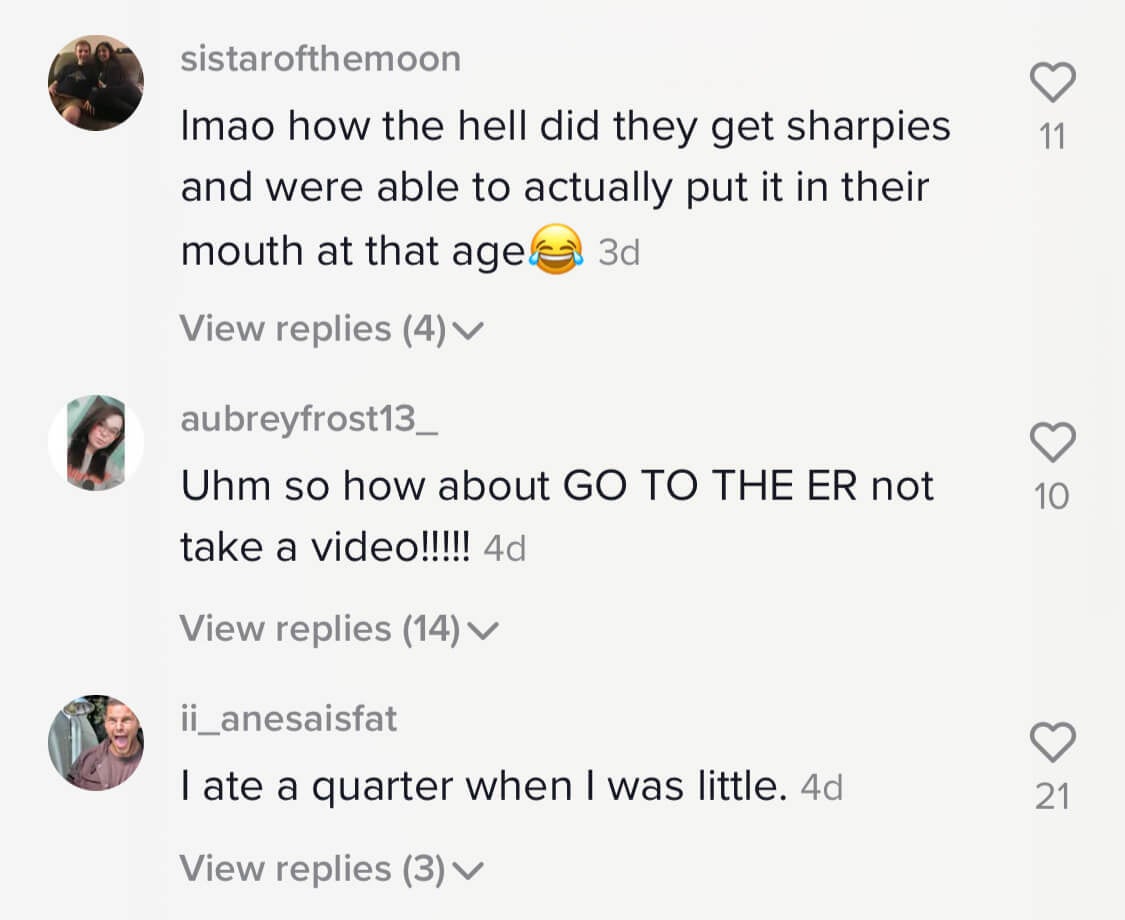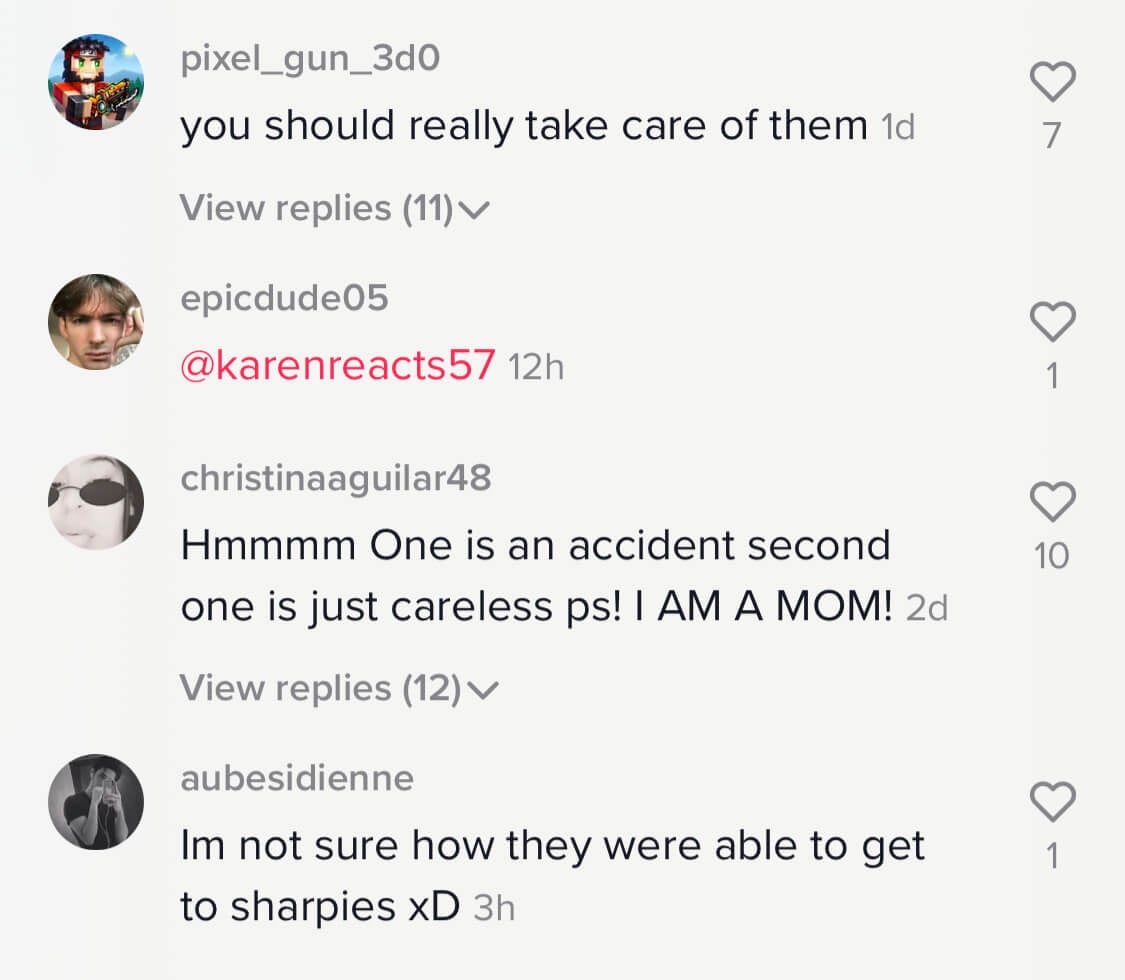 Others used it as an opportunity to share their own childhood mishaps––often a lot worse than accidentally chomping down on some Sharpies.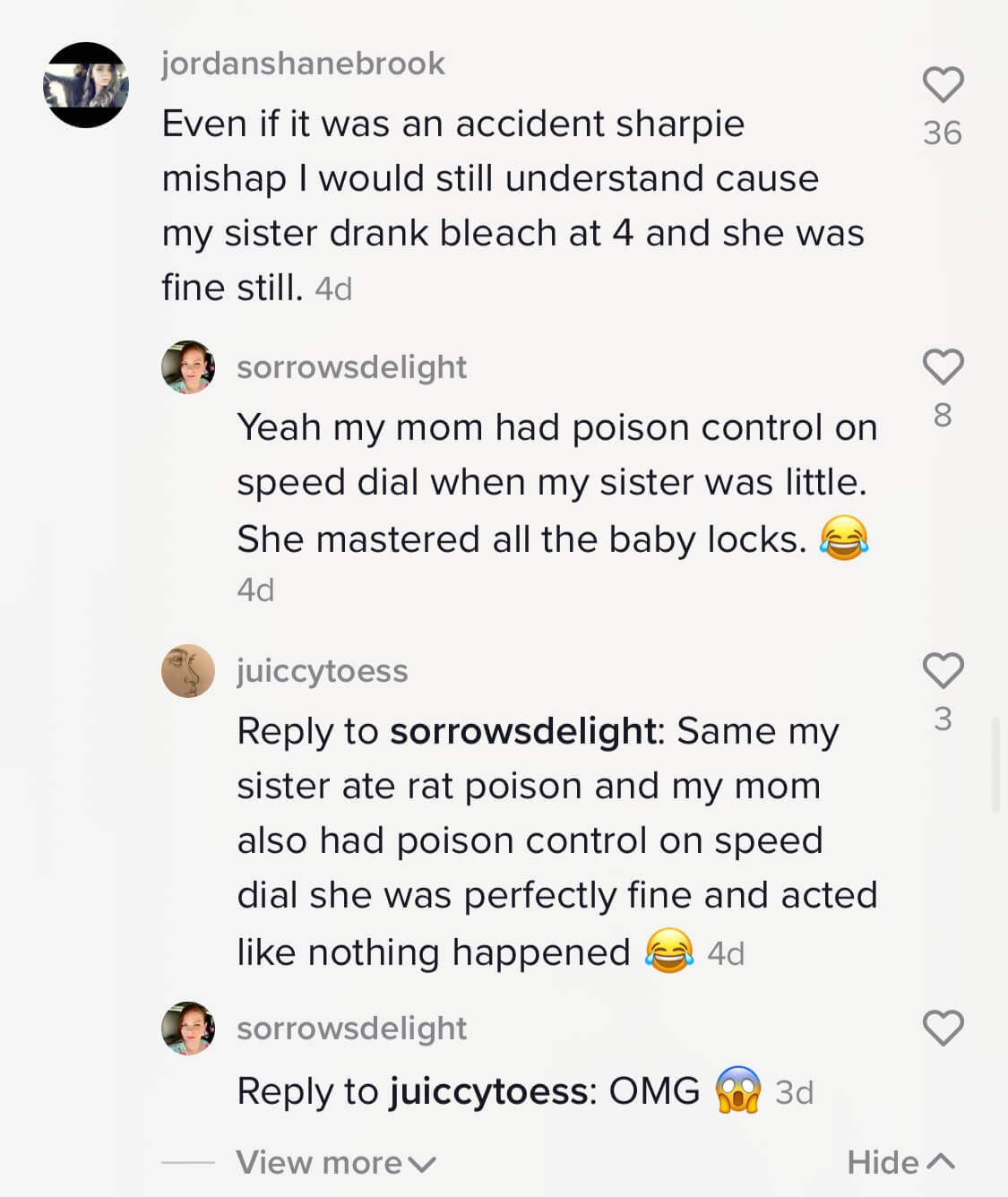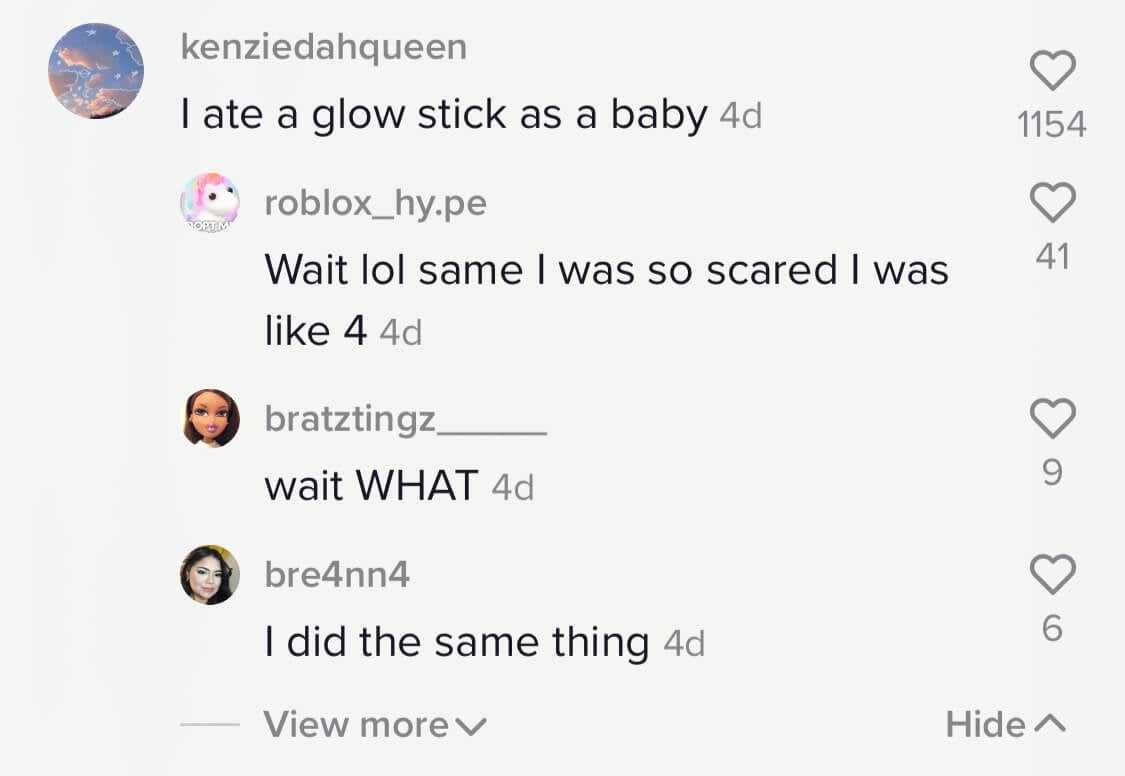 Fortunately, it would seem that all formerly purple babies involved in the making of this TikTok are absolutely fine. And now if the rest of us ever see a crying baby with a weird, glowy mouth, we'll know it's probably just some unnecessarily bright medication and not a reason to call CPS.
READ MORE:
H/T BuzzFeed