A viral video of a baby wearing a diaper has provoked unsolicited parenting advice from thousands of TikTok users.
The child in the video is bouncing on the back of an adult man. While some commenters find the boy to be adorable, others have chosen to shame the parents for their choices, saying that the boy is too large for his age or too old to be wearing diapers.
"He's very healthy," the boy's mother, TikTok user @kat.027, wrote in response to criticism. "He's a healthy happy 3 year old nothing wrong with him. My husband and I have really tall boys in the family."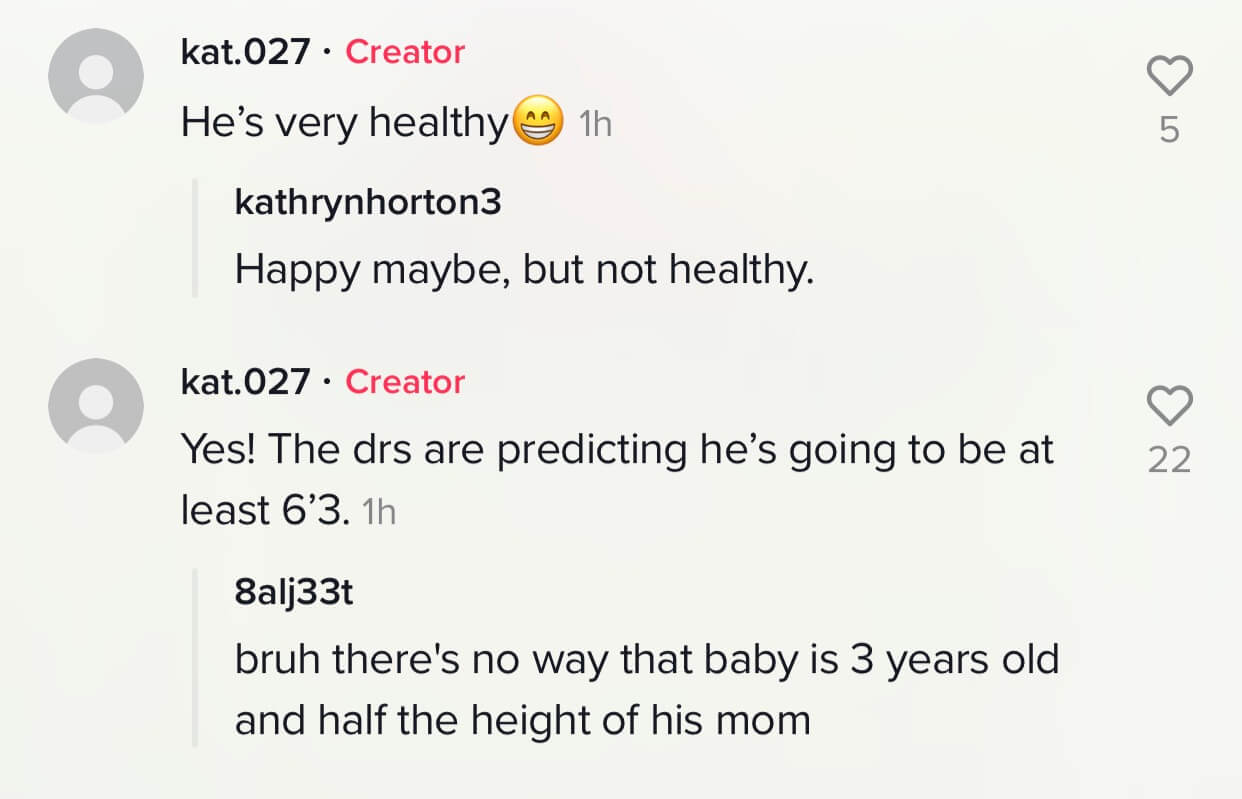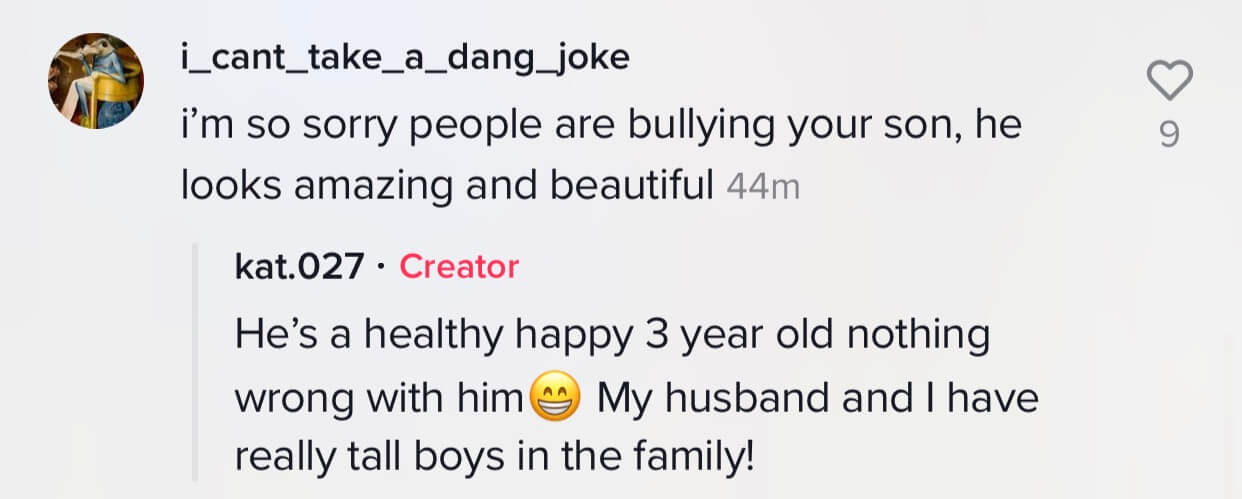 More criticism focuses on the boy's health, with speculation as to wether he has an underlying health condition. The baby's mother said on TikTok that he is perfectly healthy and that doctors expect him to be at least 6 feet 3 inches tall. Still, commenters are supplying more unnecessary advice.
"You guys need to be setting a better example for him," TikTok user @friendswiththecoolkids wrote in response to a video featuring the boy eating a cookie.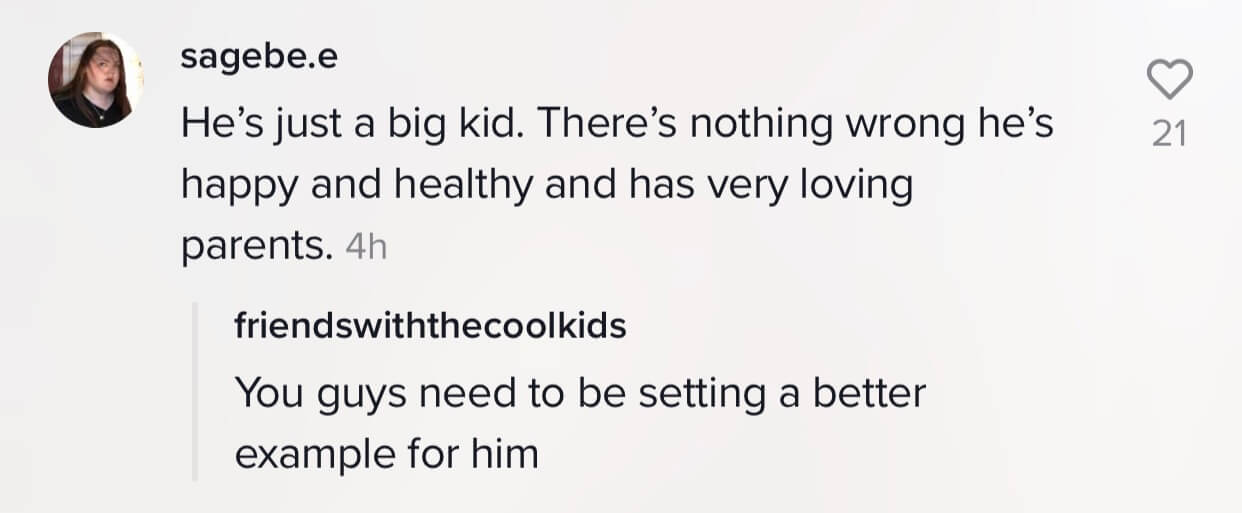 Not everyone in the comment section is out to condemn the family's parenting methods.
"He's just a big kid," TikTok user @Sagebe.e wrote. "There's nothing wrong he's happy and healthy and has very loving parents."

We've reached out to the family's TikTok account and will update with a response.
READ MORE: