Supermodel Chrissy Teigen caused quite a stir after uploading a nude photo of herself to Instagram.
Teigen, who had the best presidential inauguration ever,  posted the risque image to her Instagram on Thursday in celebration of her reaching 200,000 followers on Twitter. She also somewhat challenged Instagram to ban suspend her account for violating the company's terms of service, which prohibits users from posting nude or partially nude content.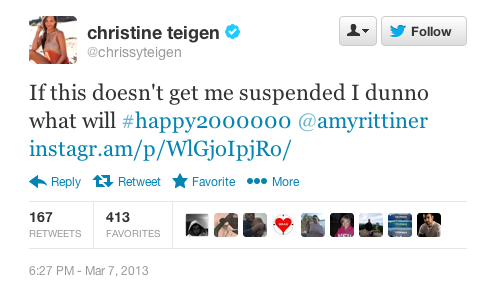 Within minutes, the culprit behind the photo: booze.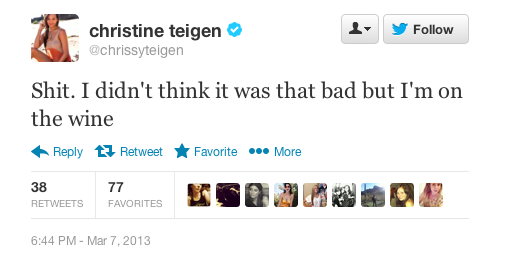 She assured her fans that her private parts were covered by shadows, and that people were seeing things that weren't there.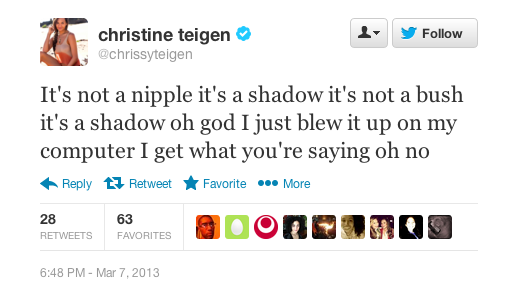 On Friday morning, Teigen experienced a pang of regret and lamented the possibility of getting banned from Instagram.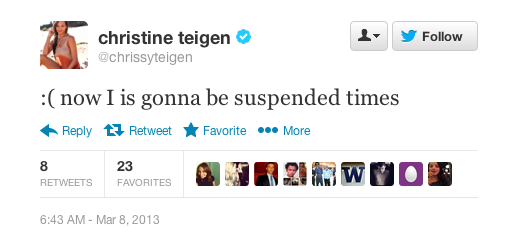 Teigen's account was thankfully spared, though the offending image was eventually removed. Though the image is no longer available on the platform. It is, however, available elsewhere.
Photos via Chrissy Teigen/Instagram