Former NFL running back Derrick Ward wants gay men in loving relationships to know exactly what he thinks of them—or at least the one gay man now sharing a place in league history with him. Ward took to Twitter last night and today to blast newly inducted Michael Sam for kissing his boyfriend after the St. Louis Rams drafted him into their team, making Sam the first openly gay man in NFL history
I'm sorry but that Michael Sam is no bueno for doing that on national tv. I'm fine with it being a new day in age but for him to do that on

— Derrick Ward (@derrickward32) May 10, 2014
National tv is disgusting. Gay or not.

— Derrick Ward (@derrickward32) May 10, 2014
Wow, he's right, we've never seen anything as immoral on our computers before as this 27-second-long hug: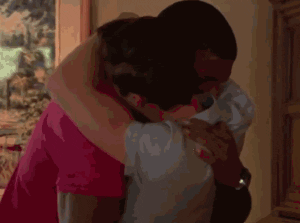 Ward, who was a last-round draft pick himself, immediately tried to say that he wasn't homophobic, just grossed out by Sam's use of tongue.
You know, he's right. There was so much tongue here, we needed medical assistance after watching this. In fact, if you look closely, you can see Michael Sam's tongue actually become sentient and roll over San Diego like The Blob: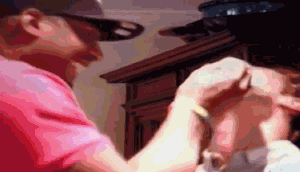 Okay, Ward, sure. For some reason, on this particular day, this particular couple doing what every couple does when faced with a giant white cake on a momentous occasion just happened to rub you the wrong way. It's just about PDA. Fine.
Except Ward then went on to prove that, nope, he really was being homophobic, first by  telling us all to read the Bible, then retweeting the homophobic statements of his supporters. (Warning, they aren't pretty.)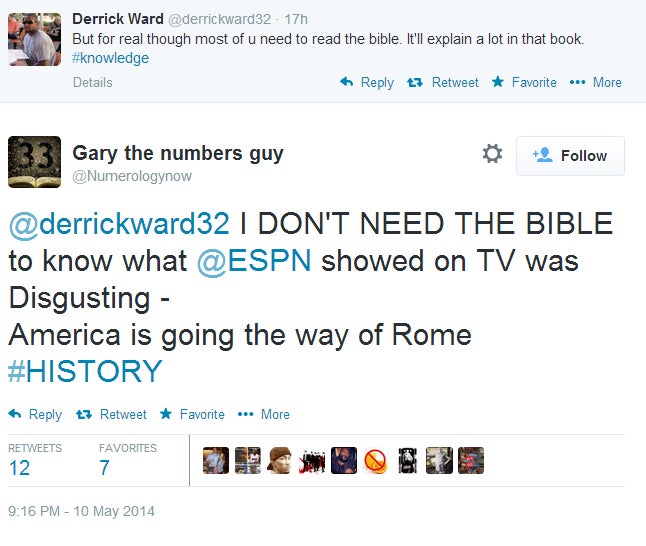 So, so disgusting: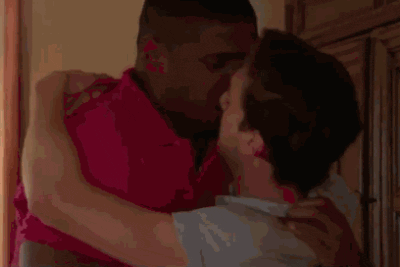 @derrickward32 @gina mulcahy it looked planned and a little overboard with the tongues that shit stupid #I'm not against gay people

— SHILOH4Life (@SHILOH18001) May 11, 2014
Yup. So scripted. So planned: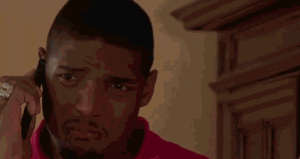 Fortunately for all you gay NFL players out there, we consulted our New Testament to see what the Bible has to say about gay kisses on draft day.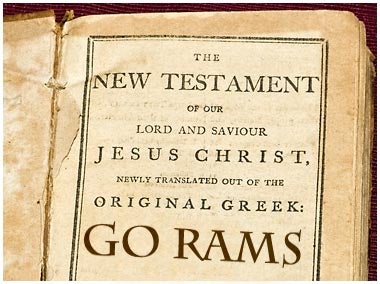 There you have it, folks. It's good to know that on a historic occasion for civil rights around the world, some members of the NFL community are taking a stand for what really matters—their right to be insulated from the fact that gay people exist, and sometimes, gasp!, even exist in their own profession.
Screengrab via YouTube; GIFs by Aja Romano