Jevh Maravilla had a problem with this last trip to McDonald's. It wasn't with the food or service, though. It was with the decor. Looking around, Maravilla noticed that, although the restaurant was covered in posters of people enjoying fast food, there were zero Asians represented. Some people might have mentioned something to the manager, or maybe said something on Yelp, but Marvilla had a better, and far more fun, idea.
There was a completely blank wall in the dining room, and he decided the best way to fill it was by putting up a poster of himself and a friend enjoying a burger and fries. McDonald's either never noticed, or they appreciated the free art—because they never took the poster down.
"I noticed there was a blank wall at McDonald's, so I decided to make this fake poster of me and my friend," Maravilla said when he posted the picture to Twitter on Sunday, Sept. 2. "It's now been 51 days since I hung it up."
i noticed there was a blank wall at mcdonald's so i decided to make this fake poster of me and my friend. It's now been 51 days since i hung it up. pic.twitter.com/5OTf5aR4vm

— JΞVH M (@Jevholution) September 3, 2018
"Asian representation in media is something that needs to be addressed," Maravilla told the Daily Dot via email, "and once I saw the other posters in McDonald's with no Asians, I decided to take matters [into] my own hands."
It turns out they were very capable hands indeed. Maravilla didn't just take a snapshot of himself eating a Big Mac and tack it to the wall. Instead, he and his friend went to their local neighborhood event center and took what, for all the world, looks like a McDonald's ad. He then used his Photoshop skills to add the golden arches and those weird circles McDonald's likes to throw on their ads for some reason. To top it all off, he ordered a gigantic poster version of the picture from Office Depot and waited a week for it to be delivered.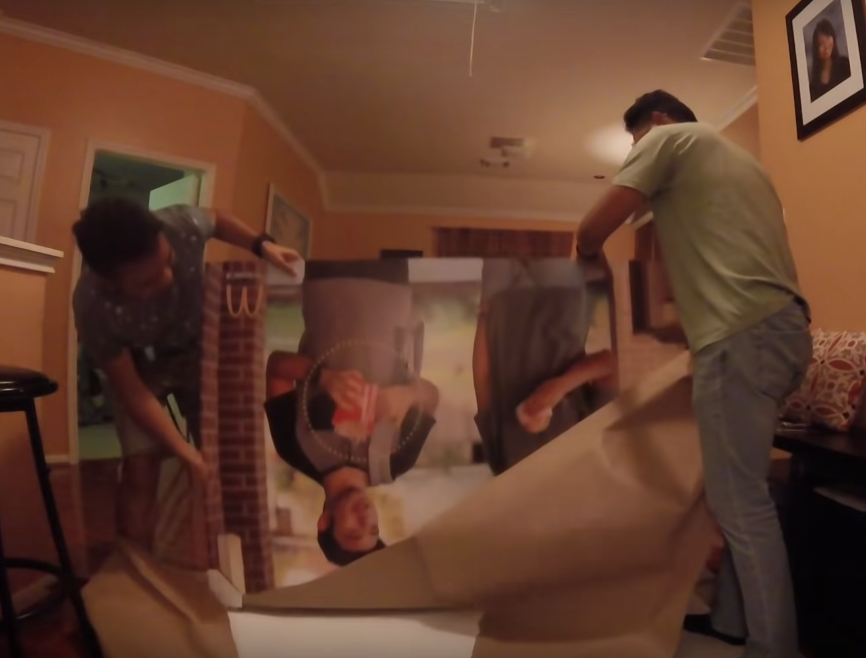 Obviously, he was worried about just walking into the restaurant and hanging up a poster, so Maravilla hatched a plan. First, he purchased a McDonald's shirt at a thrift shop for $7.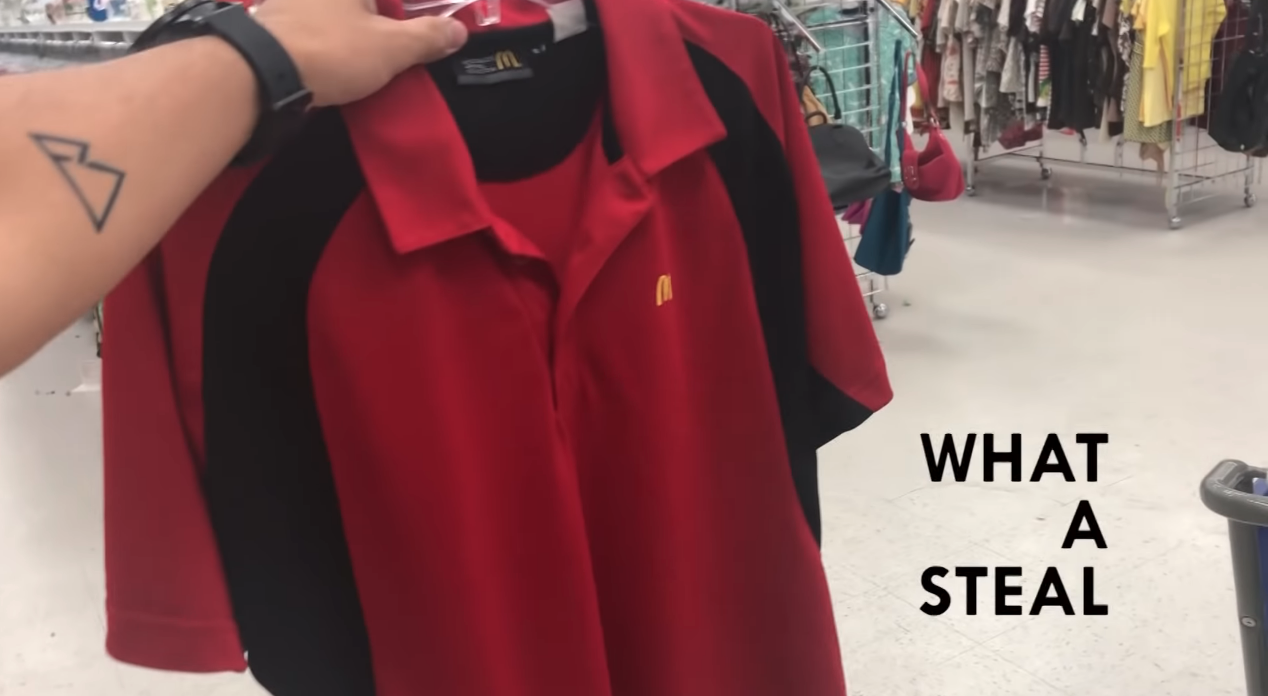 He added a tie, a walkie-talkie, and even printed himself a name badge that read "Jeff Bergara, Regional Interior Coordinator" which, you gotta admit, sounds extremely official.
"Jeff" then assembled a team of two friends to help him hang the poster. He directed them as if he was their boss.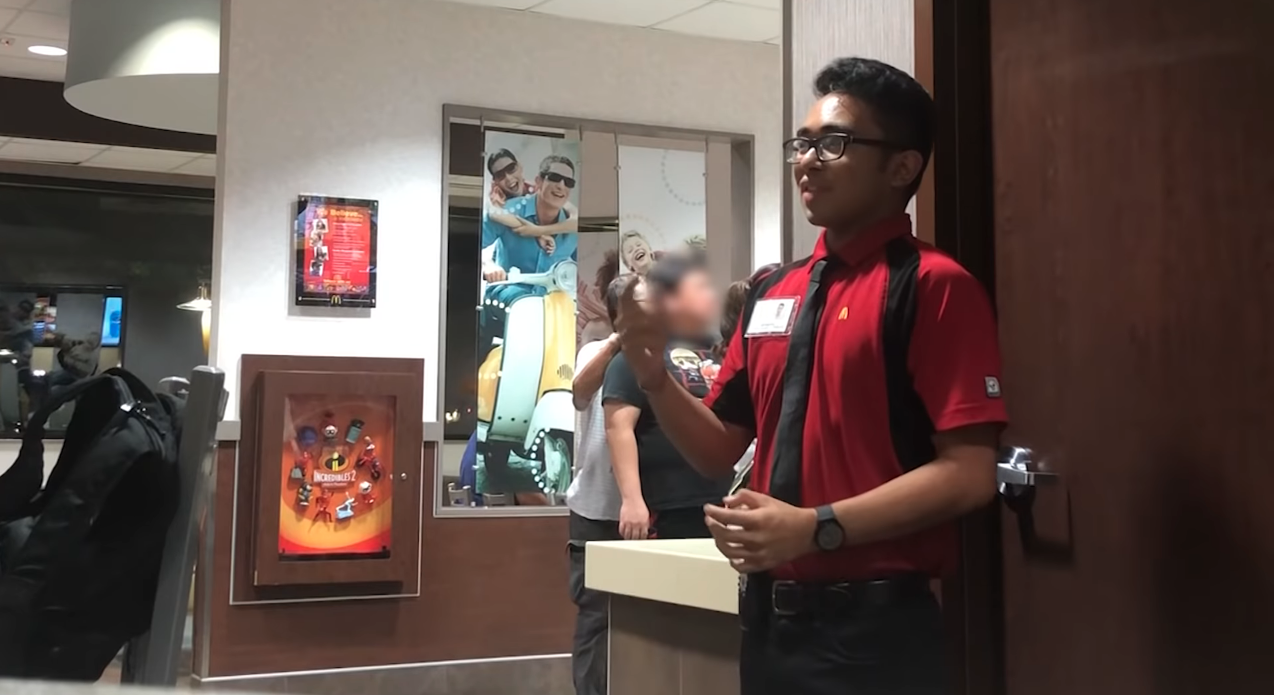 The whole thing went off without a hitch. Despite one of the conspirators saying she needed "a second to throw up" afterward, Maravilla said he was never really that worried about getting busted.
"If I were caught, I would act like I knew what I was doing!" he said. "I would show my badge and say I was sent by corporate. Luckily, we weren't [caught]."
Check out the full video of them pulling off the prank below:
Maravilla had fun with the prank but hopes it also helps McDonald's and other corporations think about diversity in their advertising.
As someone who hopes to someday work in the entertainment field, Maravilla feels like, while there are some good representations of Asians in media, they are still few and far between.
"Shows like Fresh off the Boat and Andi Mack are a great example of that [representation]," he said. "The new movie, Crazy Rich Asians, (I watched it 3 times) was a huge impact and it gave me hope that one day I can work in film and TV like them."
Maravilla just started posting videos to YouTube, but if he keeps putting out quality content like this, those dreams have a good chance of coming true.