With the holiday season in full swing, one man took to Twitter to tell a tale of wit and daring about the time he snagged an entire Christmas feast for only 23 euros while working at British department store giant Marks and Spencer (M&S).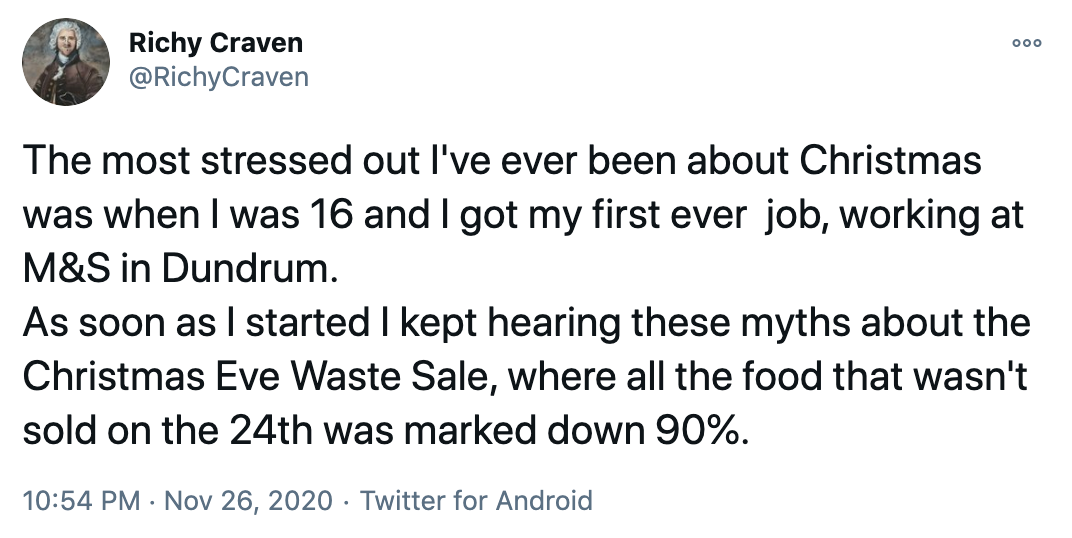 Richy Craven (@RichyCraven) was 16 years old and working his first job with M&S when the rumors first reached him—a Christmas Eve sale just for staff, where everything that hadn't been sold already went for 10% of the original price.
Understandably, his father wasn't entirely sold, and they argued back and forth for weeks before they decided to risk it all for the chance at a deeply discounted Christmas feast.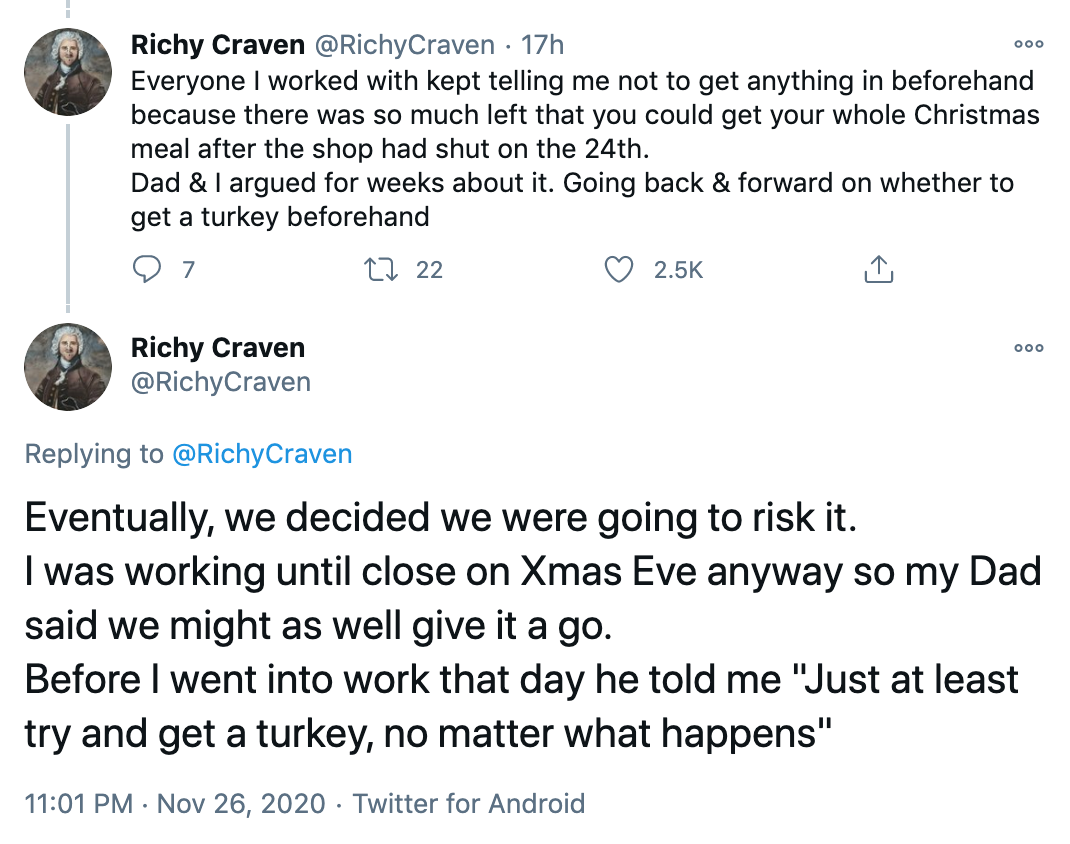 When the time came, Richy was expecting some kind of Hunger Games-style free for all, where people fought bloodily over a handful of turkeys. Turns out, he was very wrong.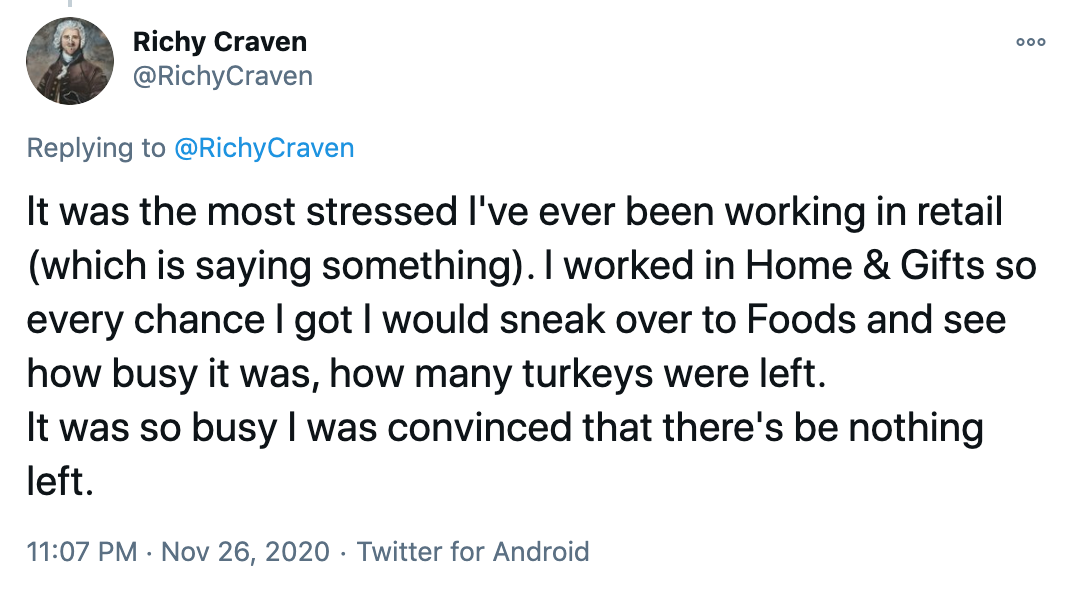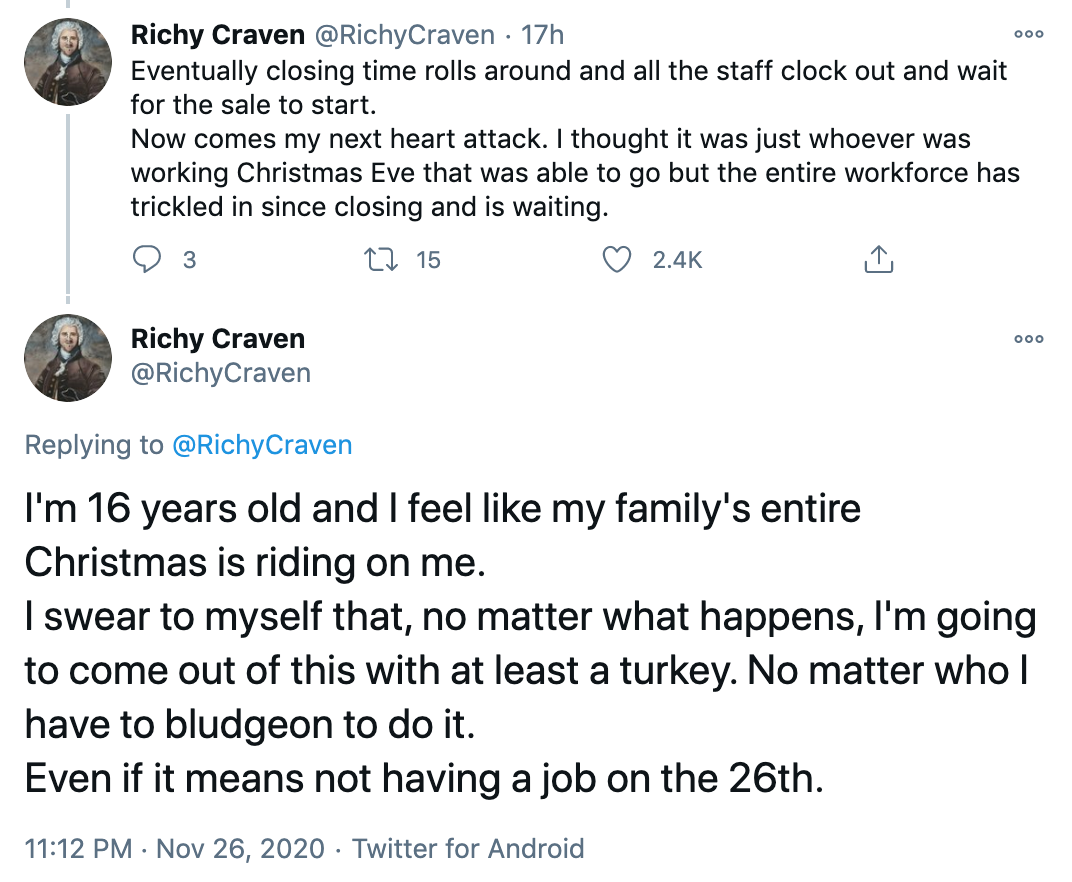 There was so much food left on the night of Christmas Eve that everyone could take at least two birds home, as well as all the trimmings. His supervisor even ended up putting more food in his basket before he made it to the counter because otherwise, it would all just go to waste.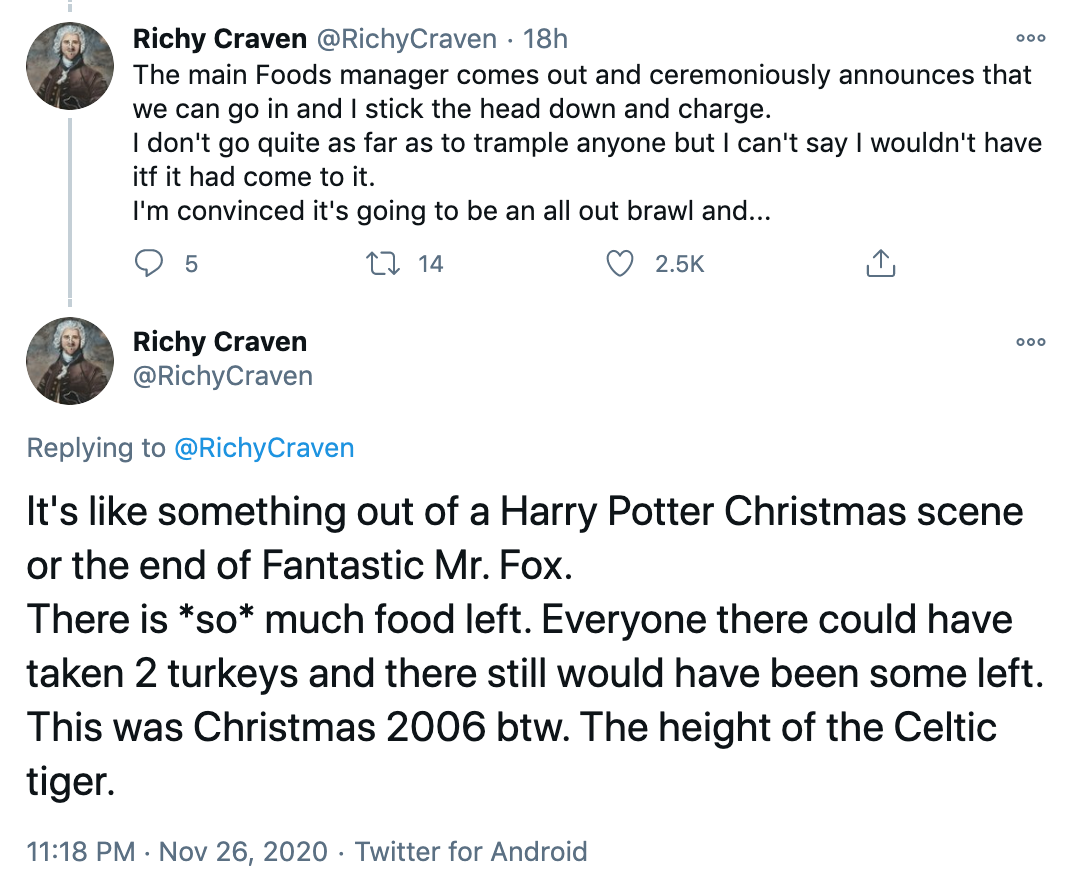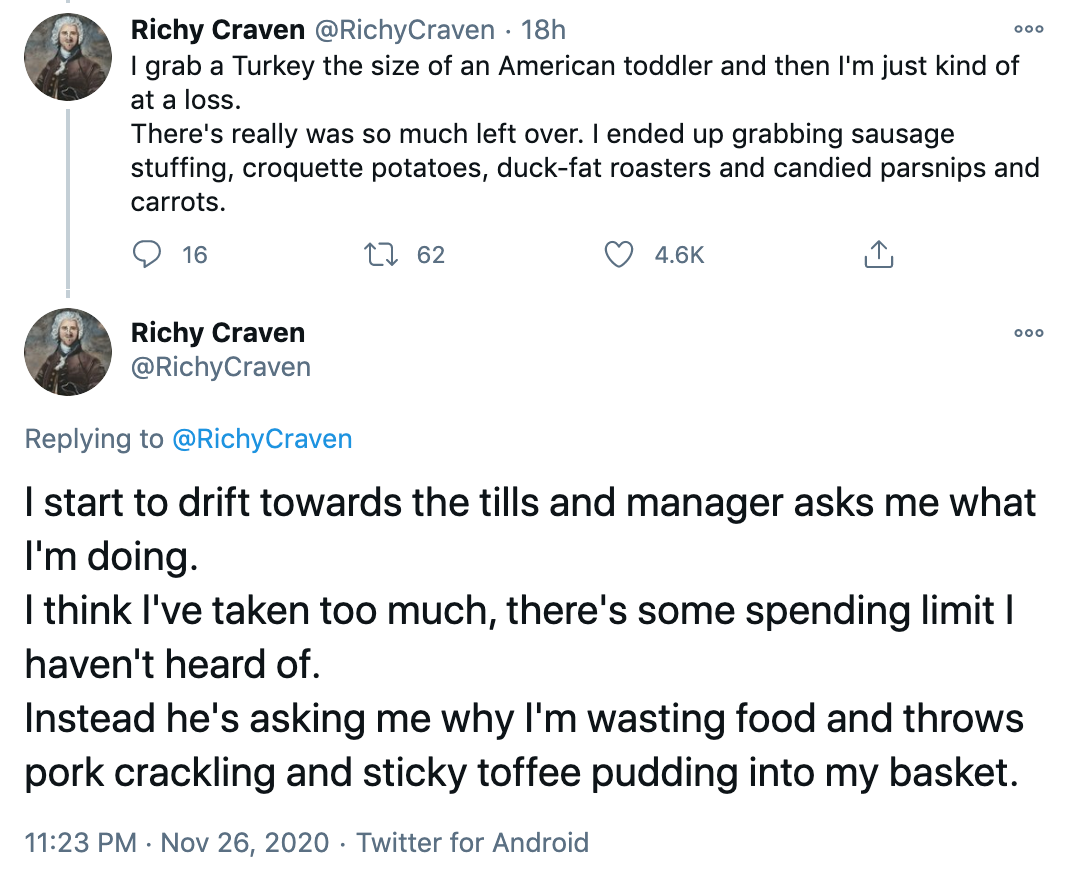 When his Dad, who, in charmingly old-Dad fashion left his mobile phone at home, saw his son schlepping the pounds of food all the way up to his car, he was horrified. Not knowing quite how cheap everything as he thought his son had gone overboard and spent more than he'd saved. On learning the whole feast cost only 23 euros, however, he changed his tune and turned up the car stereo to blast Bruce Springsteen all the way home to celebrate their victory.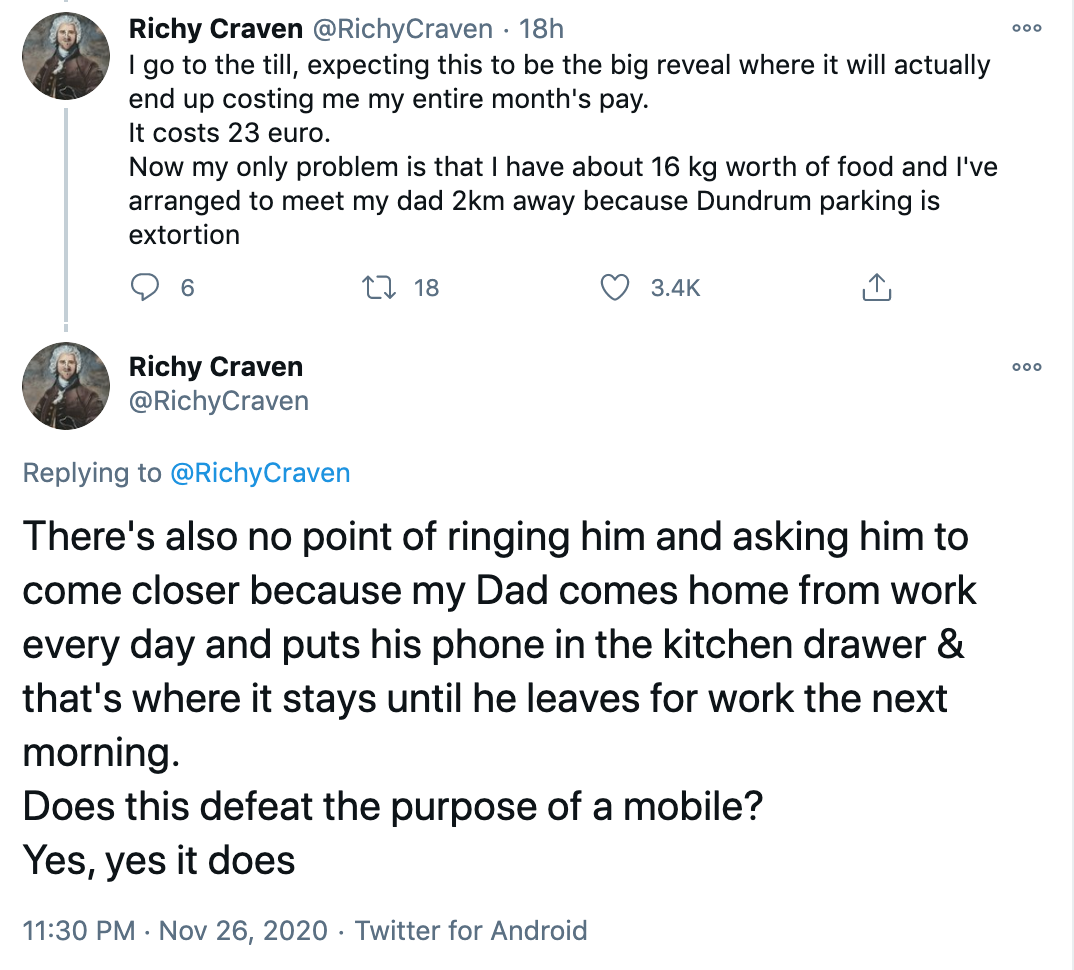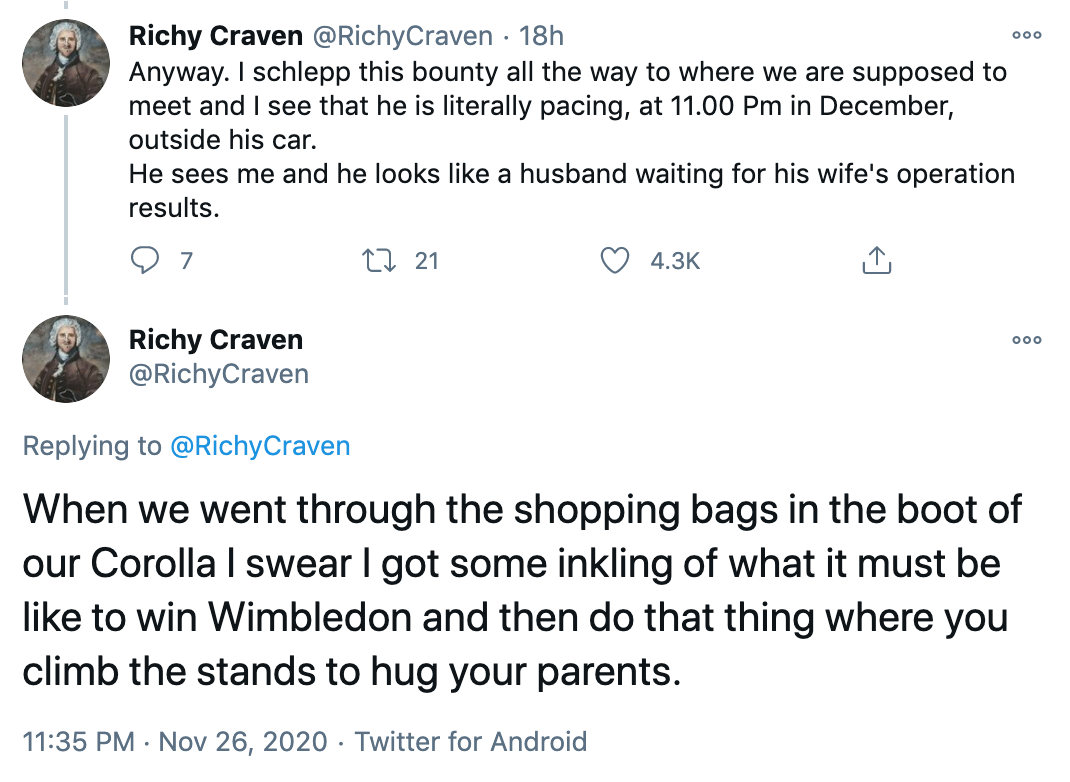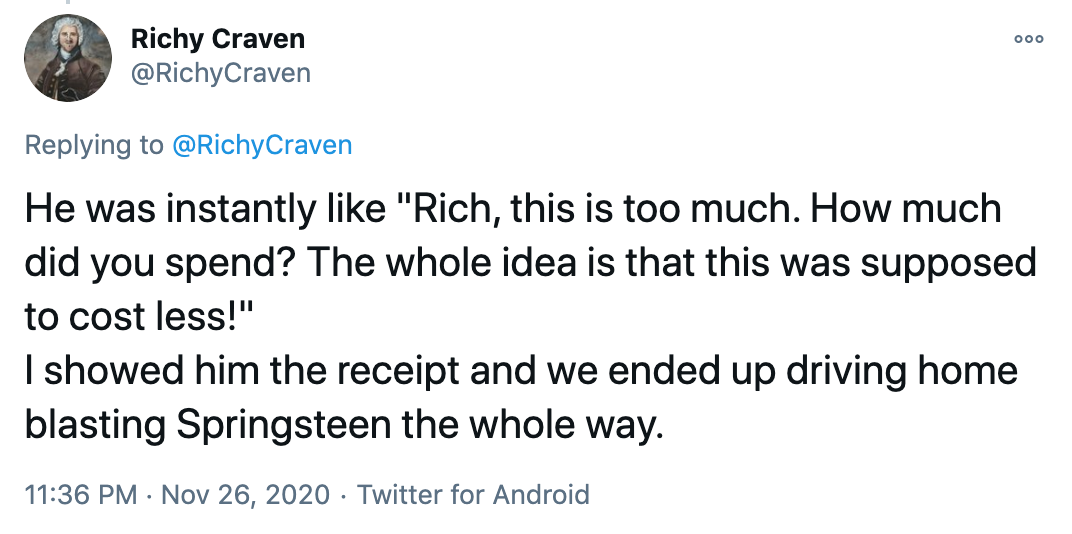 The best part for Richy was how proud his Dad was of him, hyping him up so much that by the end of dinner he felt like he'd pulled off "some sort of Oceans 11-style long-con."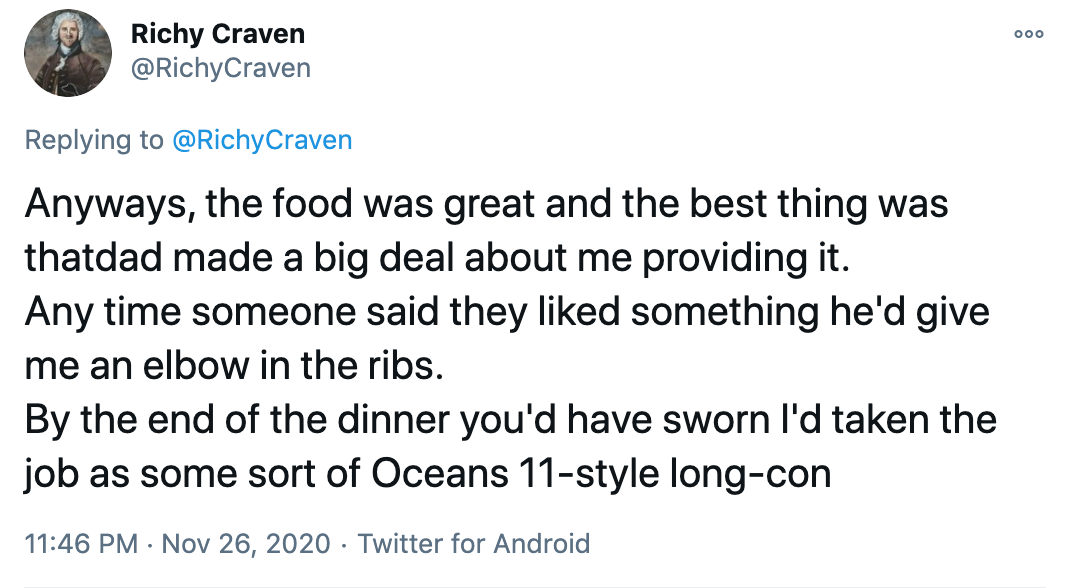 Richy's story struck a chord with many at the end of this long, miserable year where a lot of people are broker than ever before.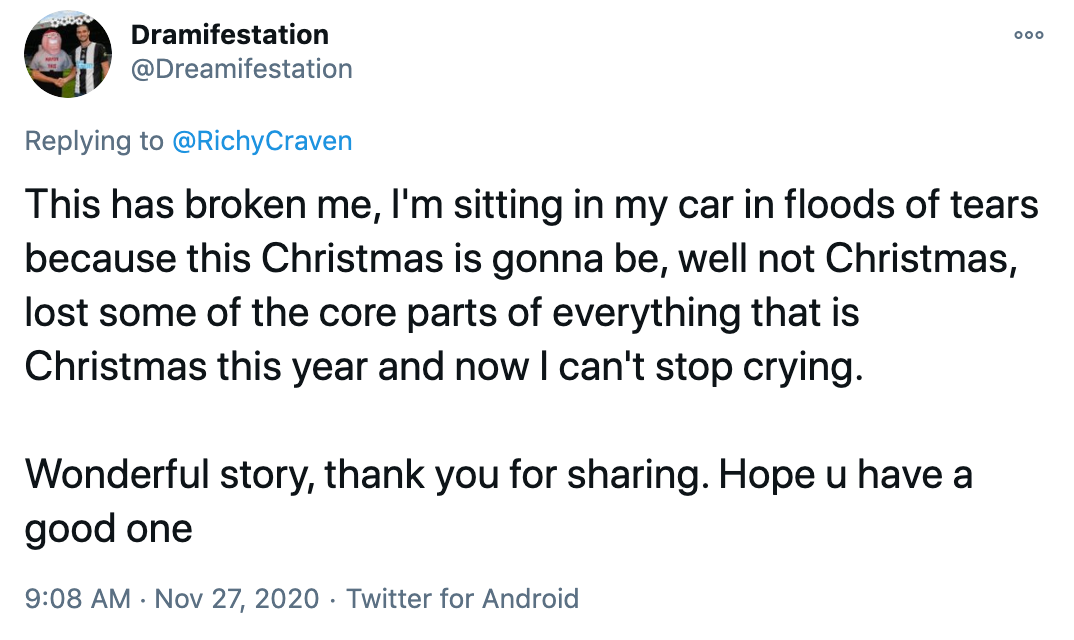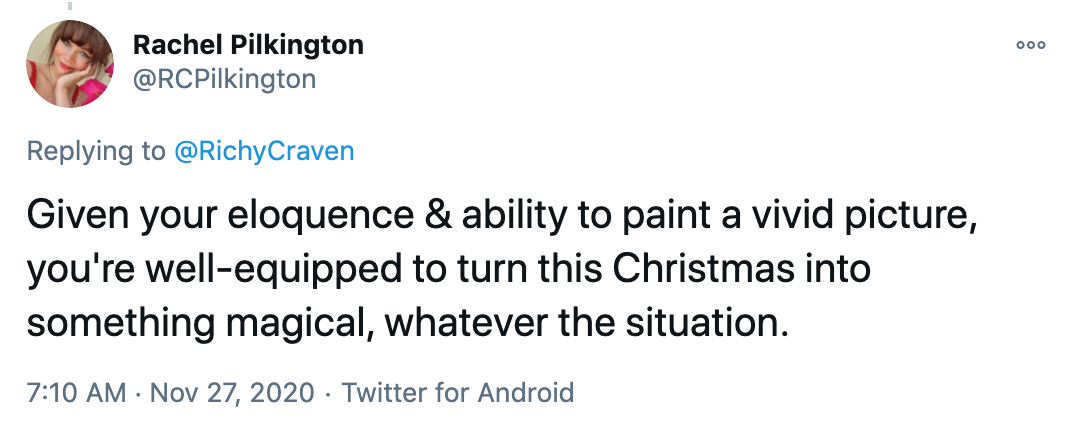 Including some other former M&S staff who also shared their wild Christmas Eve stories.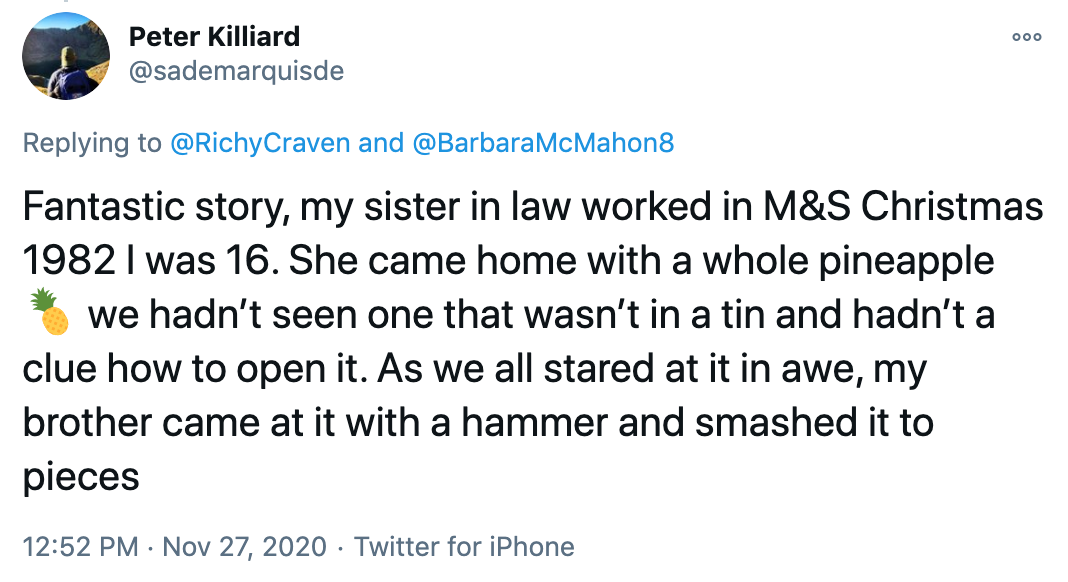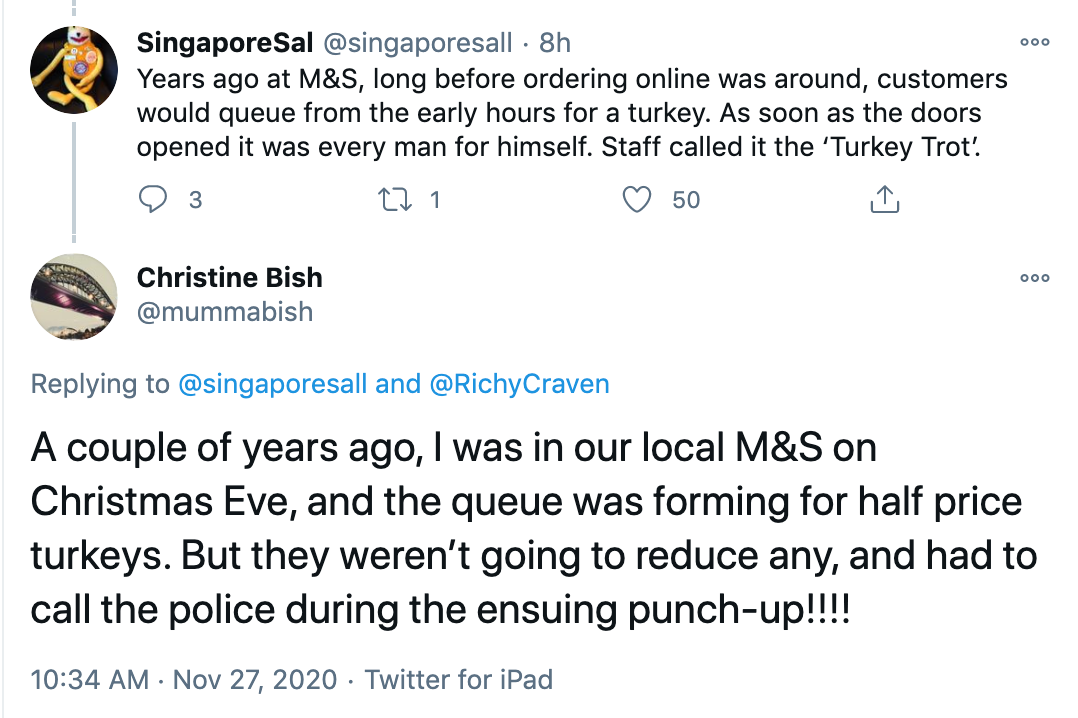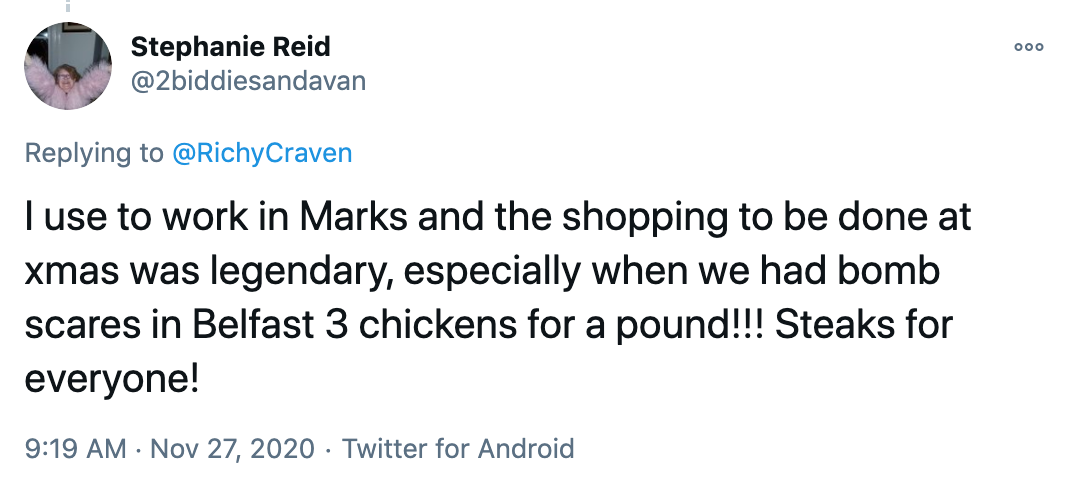 It's clear the real message here is that we all need to be way more afraid of retail workers. After you've broken up a fistfight over a half-price turkey on Christmas Eve, there's probably very little you can't or won't do to get what's yours. On the other hand, if you're nice to them, maybe they'll show you where the recently discounted things are stashed.