In a declaration of love that even the Hamburgler would have to admire, a Chinese man has secured a fianceé with the aid of 1,001 wieners.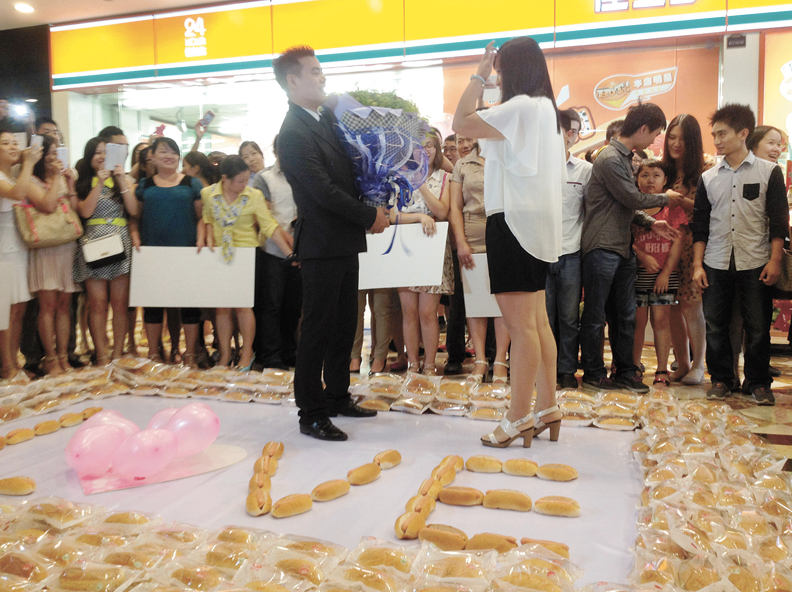 via xinhua.net
The man, named Wang, arranged the (apparently corporate-sponsored) hot dogs—one for each day he had known his girlfriend, surnamed Chen—in Chengdu's New Century Global Centre. The pair reportedly met on vacation in Thailand, at a hot dog stand.
Man proposes to his girlfriend with 1,001 hot dogs http://t.co/OI2DwxtliG pic.twitter.com/Lz5MVbGyVK

— Heather Schmelzlen (@anchorlines) August 22, 2014
Chen was moved by the display of tubular meat, despite a seeming dearth of condiments, and agreed to make Wang the happiest frankfurter hound on Earth. (I don't know why I'm trying to make this funny—it's already a guy proposing with hot dogs.)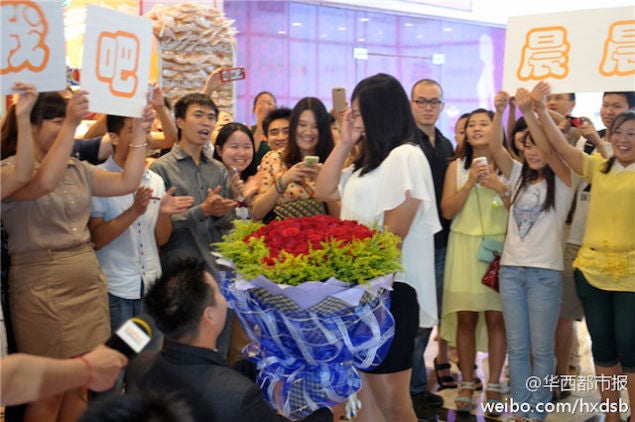 There's not much more to say here except: Way to throw some serious shade on that obnoxious "300 sandwiches" couple.
H/T Kotaku | Photo by dinnercraft/Flickr (CC BY 2.0)