The discovery that British cosmetics chain Lush has been donating to anti-trans charities out of its "charity pot" has led to an outcry on Twitter.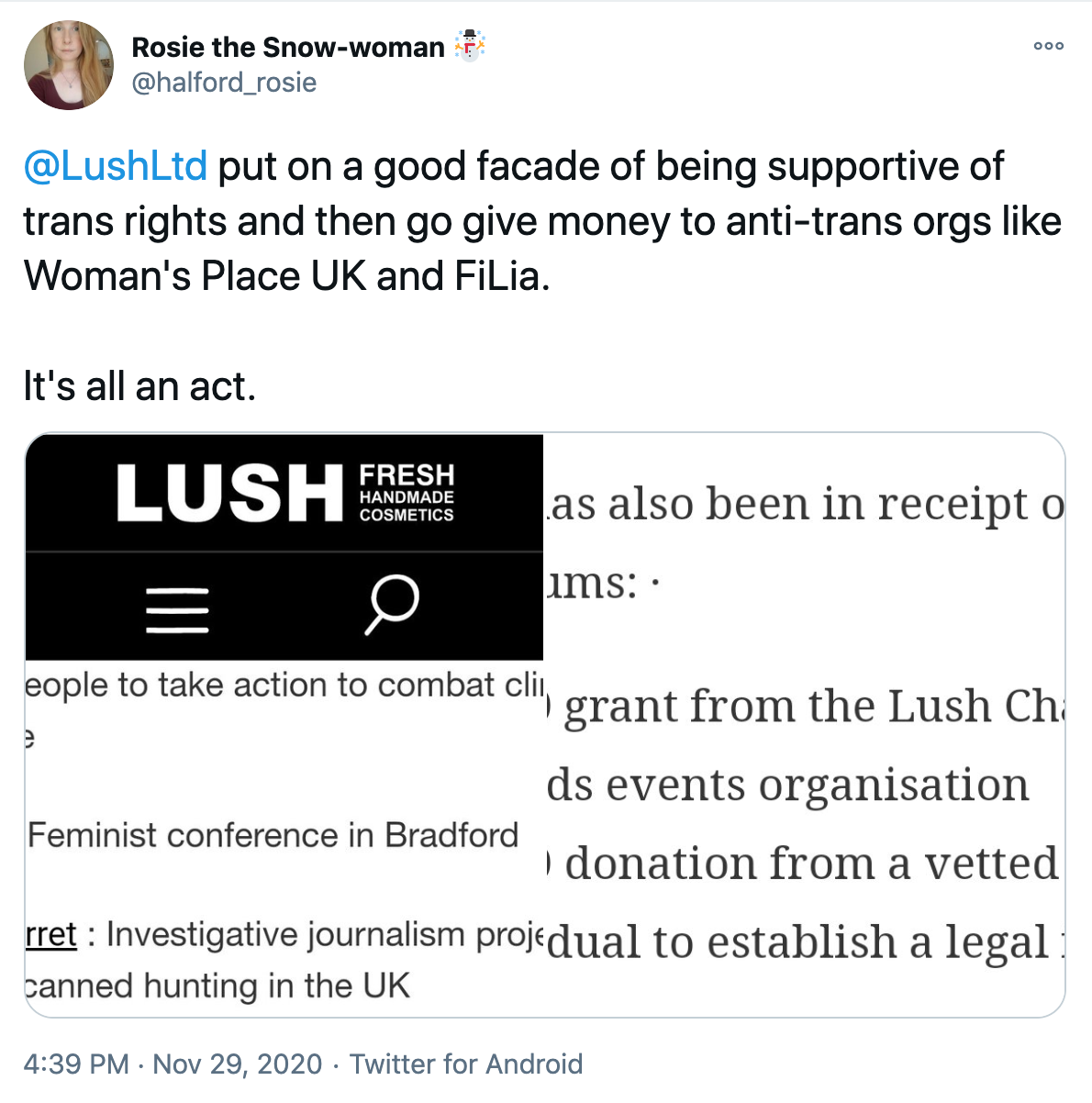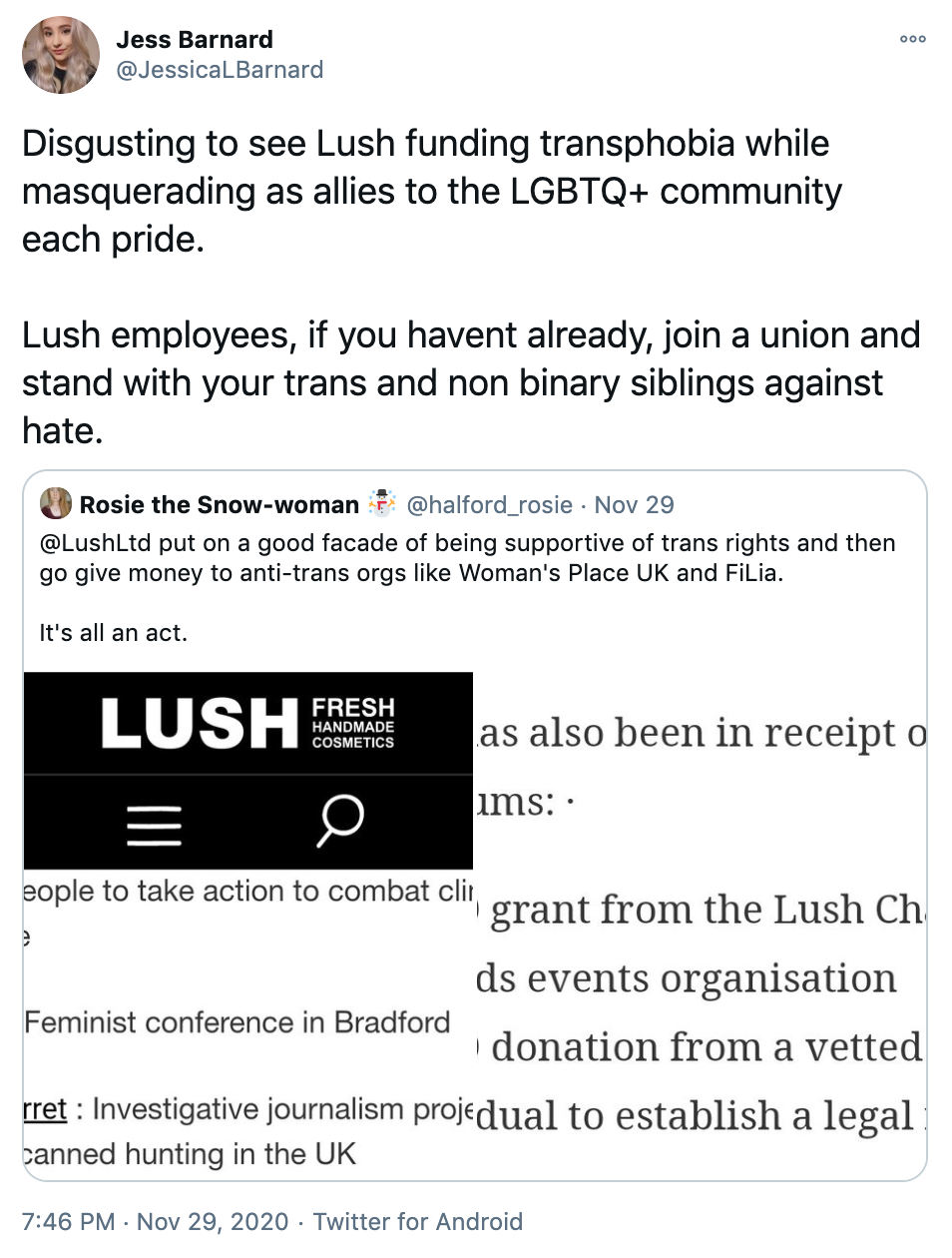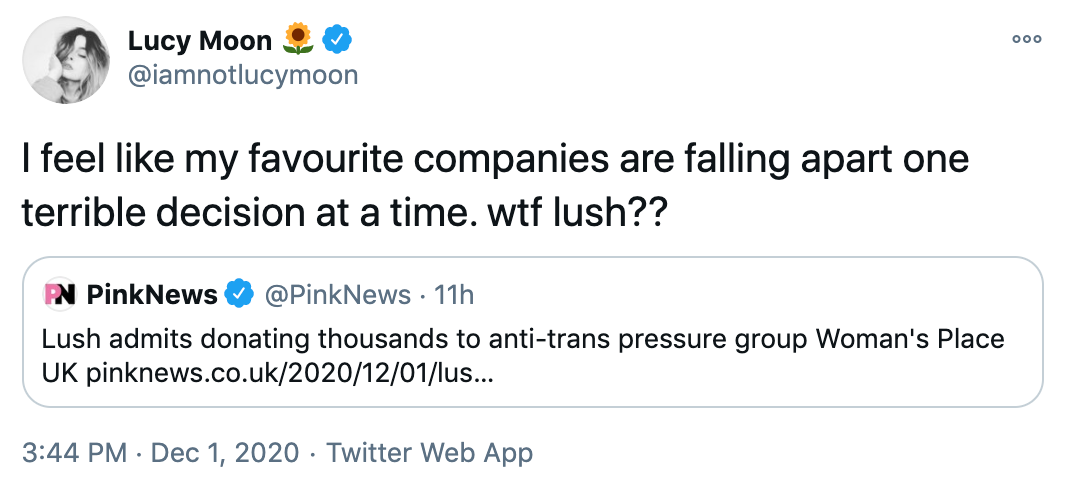 The organizations in question are FiLiA, described on the Lush website as a "feminist conference in Bradford" but which is openly transphobic, opposing the idea that you can even be trans, and Women's Place UK, an organization founded to push back against the expansion of the gender recognition act to allow for self declaration and to advocate for keeping trans women out of single-sex spaces.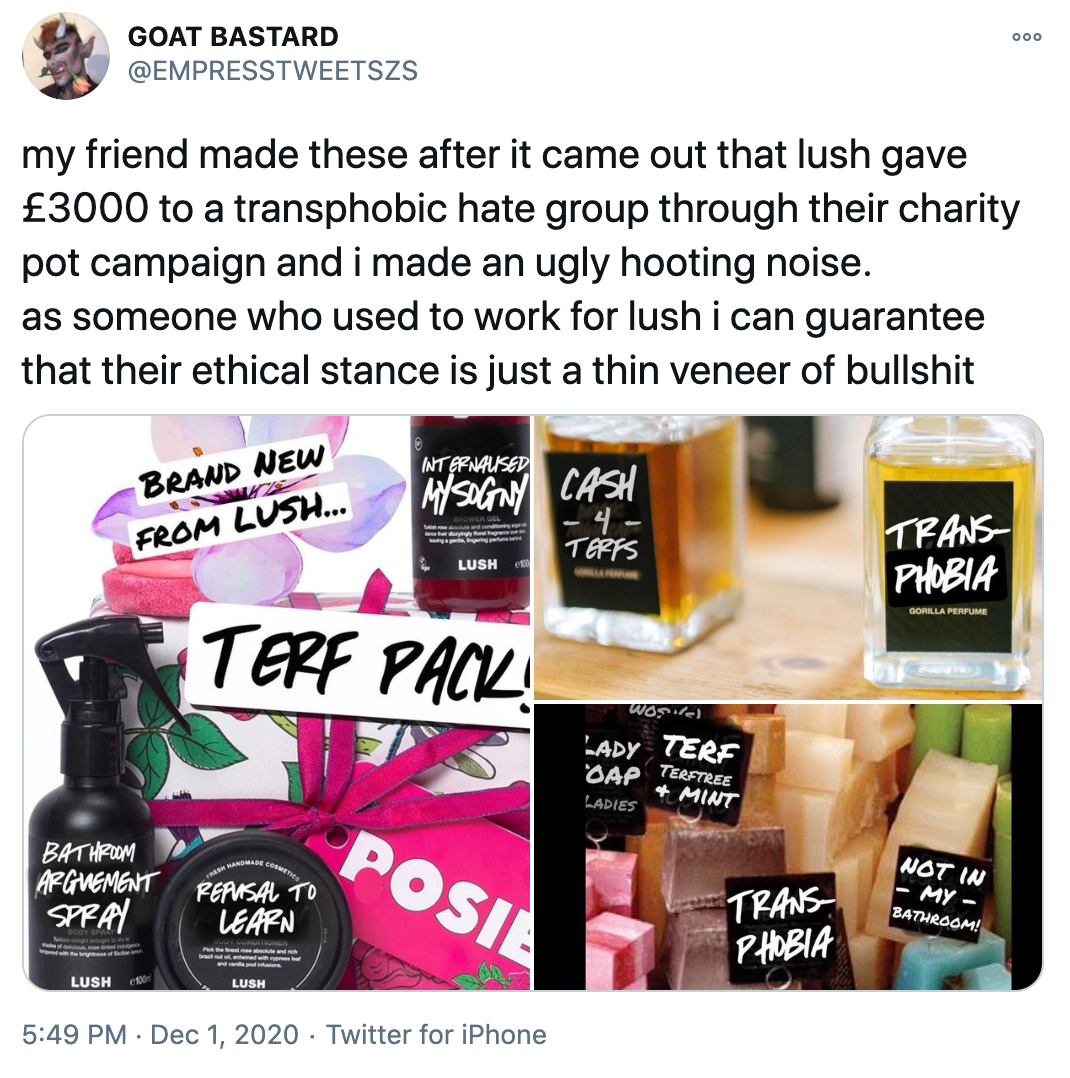 Troublingly, the donation made to WPUK isn't actually included with the others on the Lush website, only coming to light via the WPUK's 2018-2020 financial statement and raising the question if there are other organizations who have also received funding from the "charity pot" and were left off the list.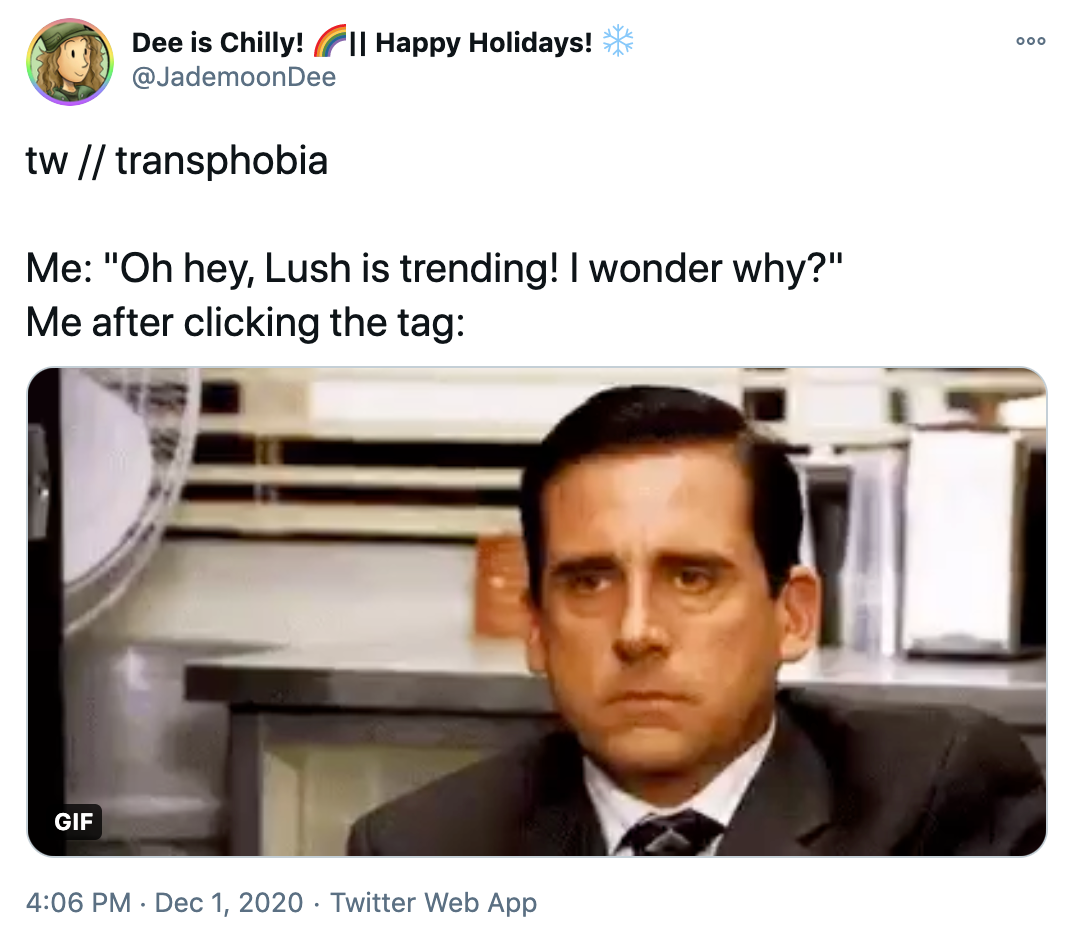 In a statement made to Pink News, Lush UK said that while it has a policy against funding "campaigning work, discussion or lobbying on the specifics of the proposed changes to the Gender Recognition Act," the grant made to WPUK "predated our awareness of how toxic discussion around this issue had become and before we put rules in place around this subject."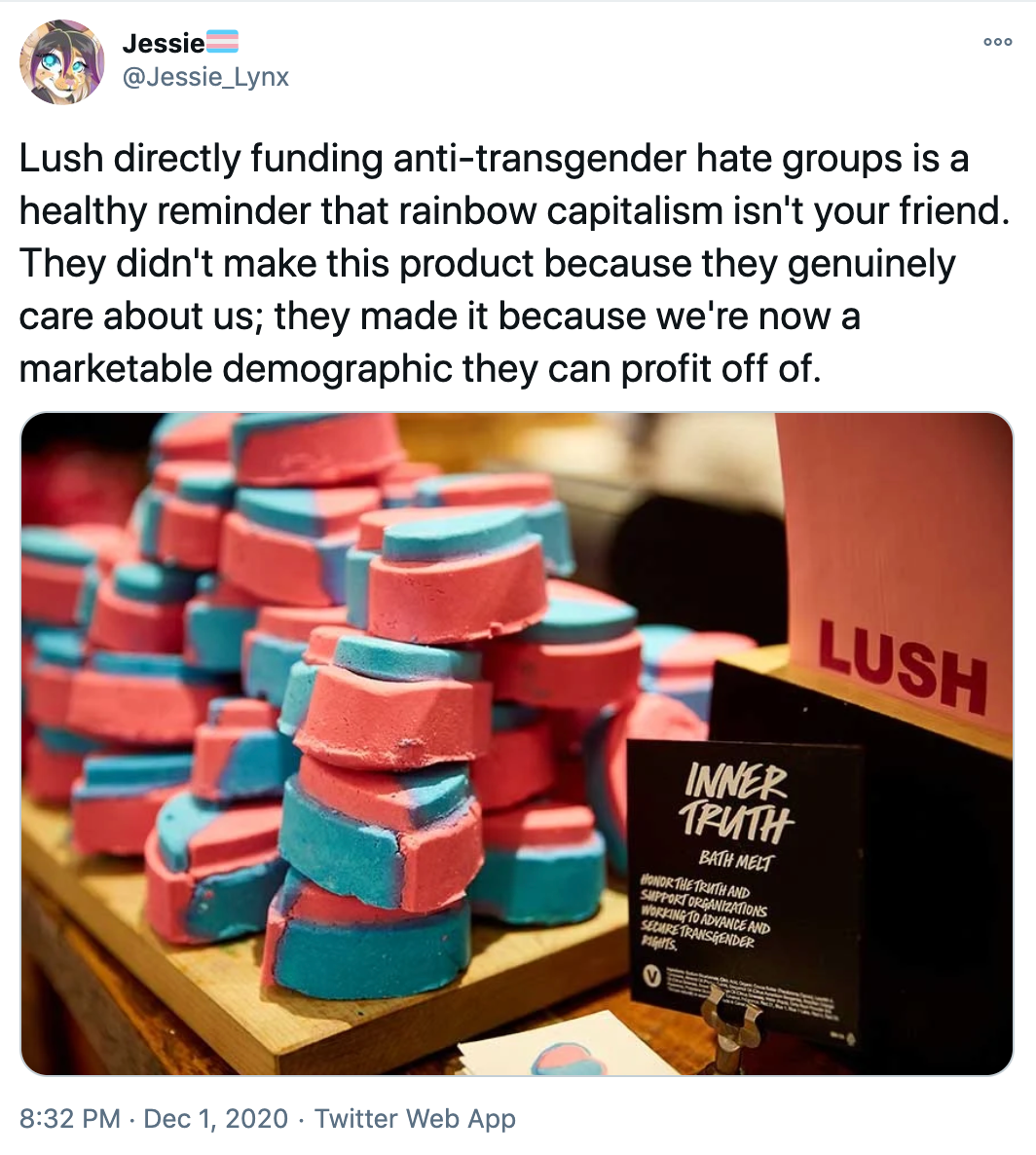 However, despite Lush UK's self-proclaimed lack of awareness around the "toxic discussion," the WPUK also failed to meet Lush UK's criteria for grant recipients. Organizations which "harbor racism or prejudice," "deny the human rights of others," or "judge others on anything other than their actions" are prohibited from receiving any of Lush' charitable funds, and a group which seeks to exclude trans women from women's spaces based on their assigned sex absolutely falls into the banned categories.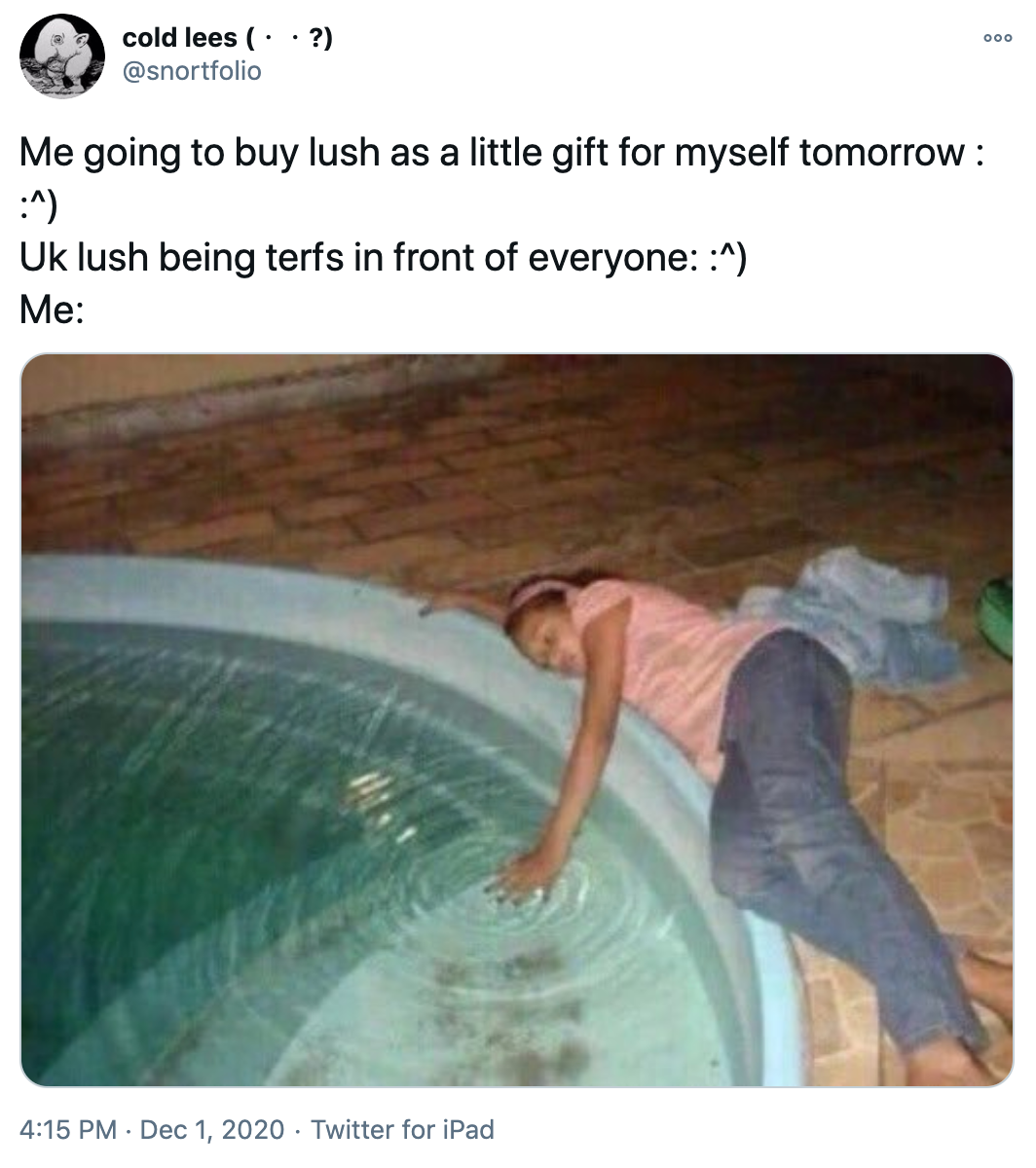 Further questions were raised when it was pointed out that the head of Lush UK's charitable giving, Rebecca Lush, had been attending meetings of the WPUK prior to awarding them the grant. Lush has also written an extremely sympathetic article about the WPUK for the Morning Star, describing their opponents as "cult-like" and claiming that "WPUK works with trans people who wish to see legislation that protects both the rights of trans people and women's sex-based rights."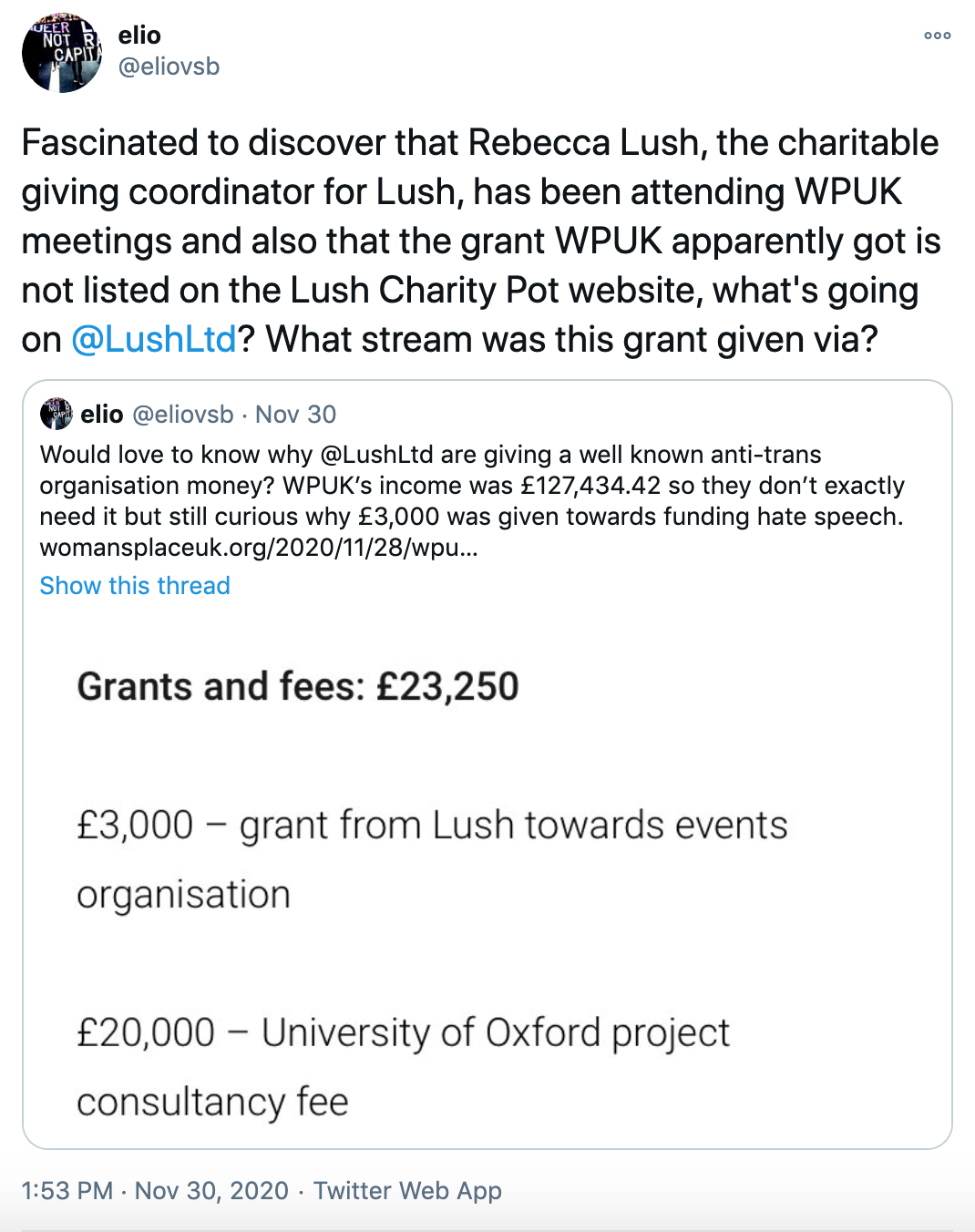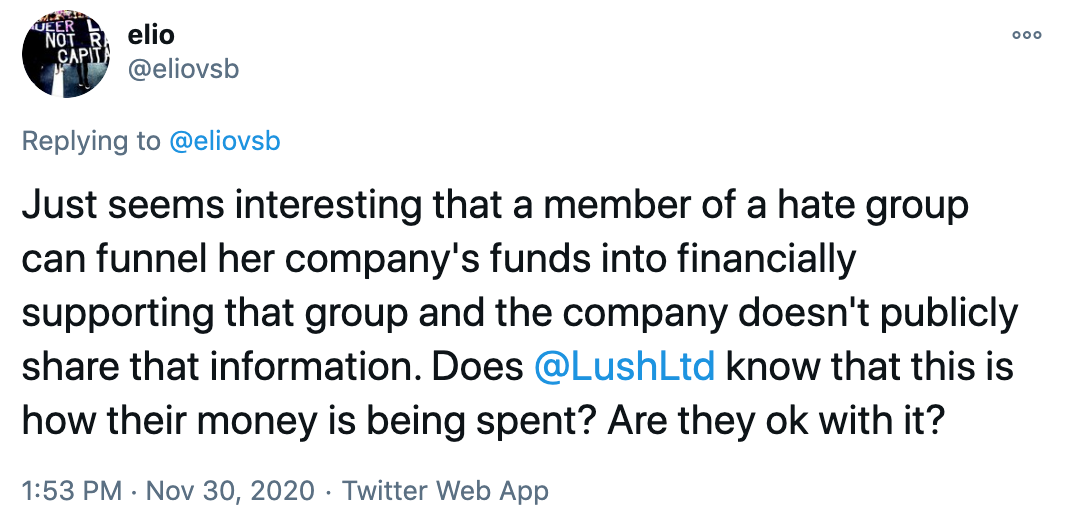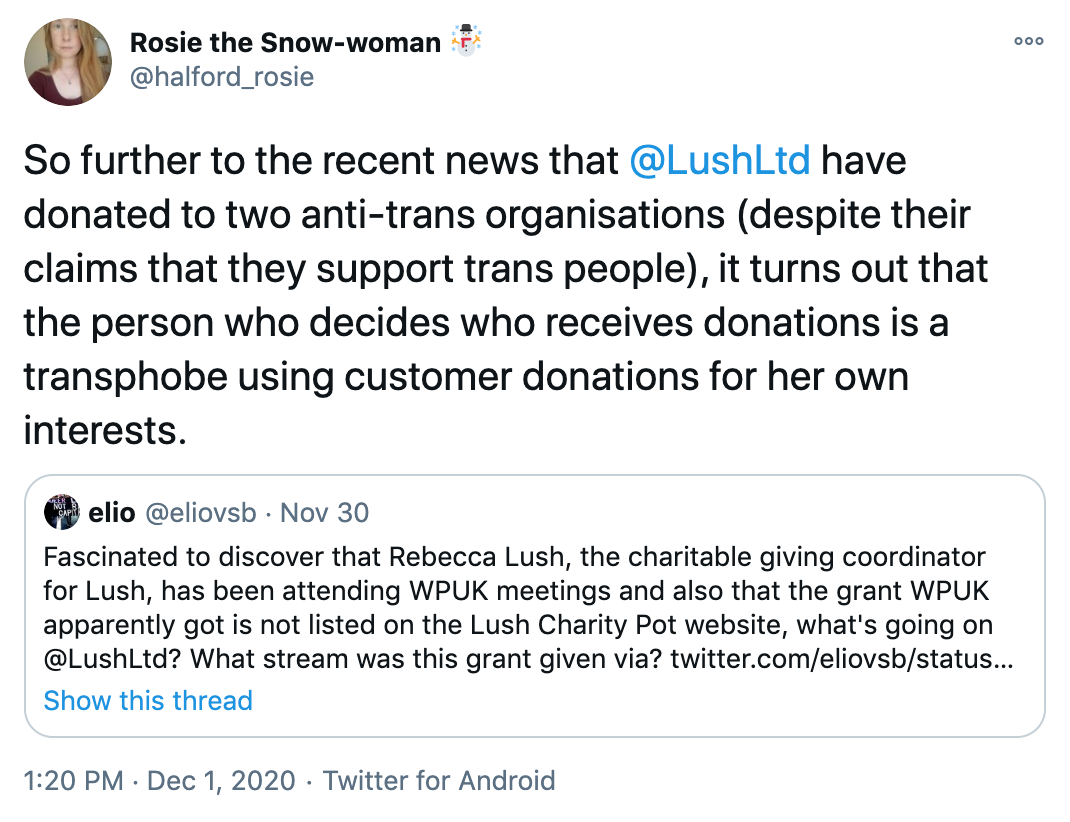 Many are now calling for a boycott of the soap company.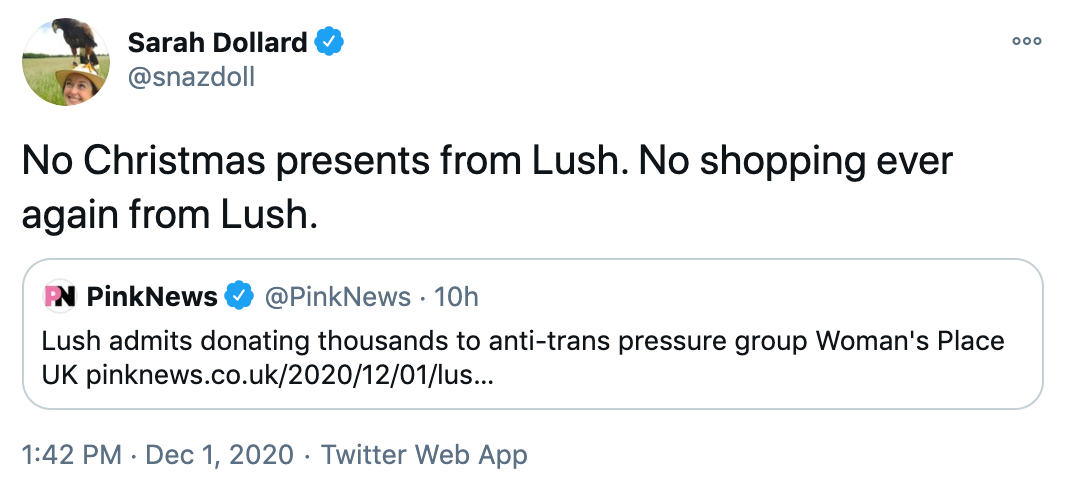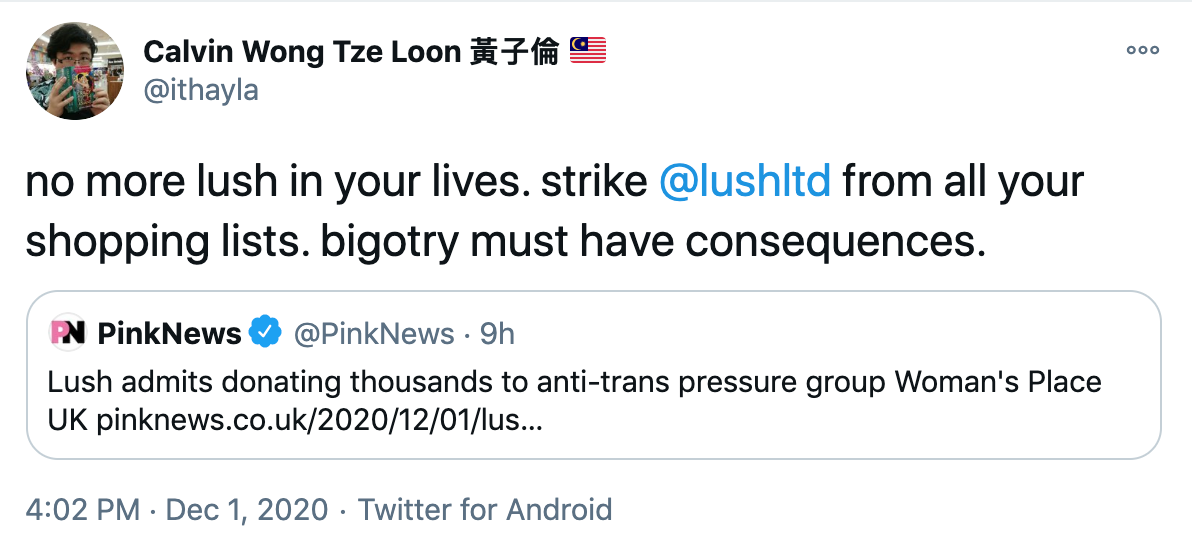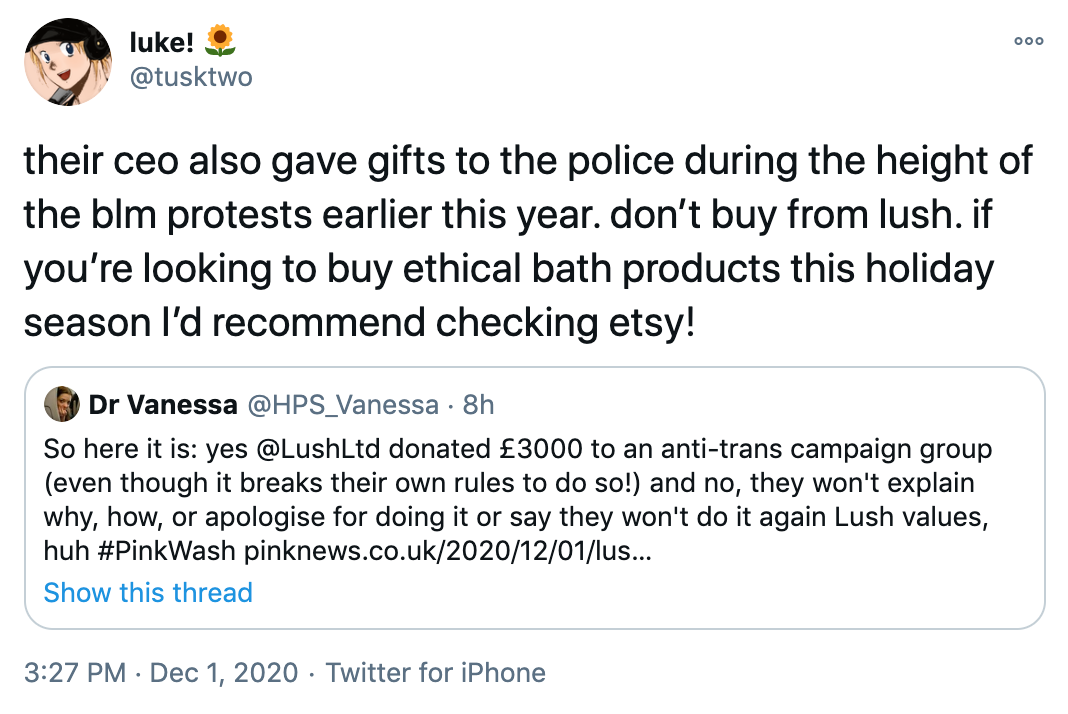 However, within that are those quick to remind everyone that the North American and UK Lushs are actually now separate companies, with separate stances on many things.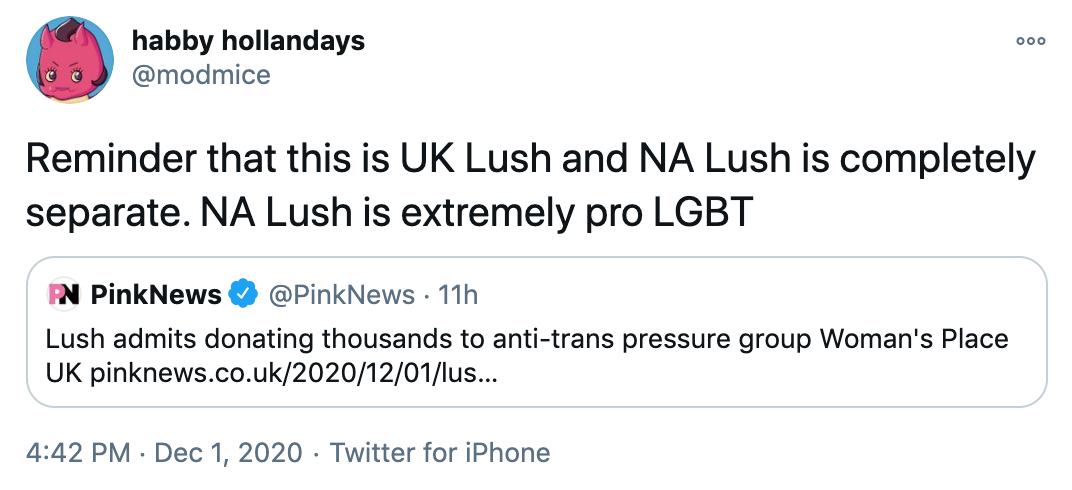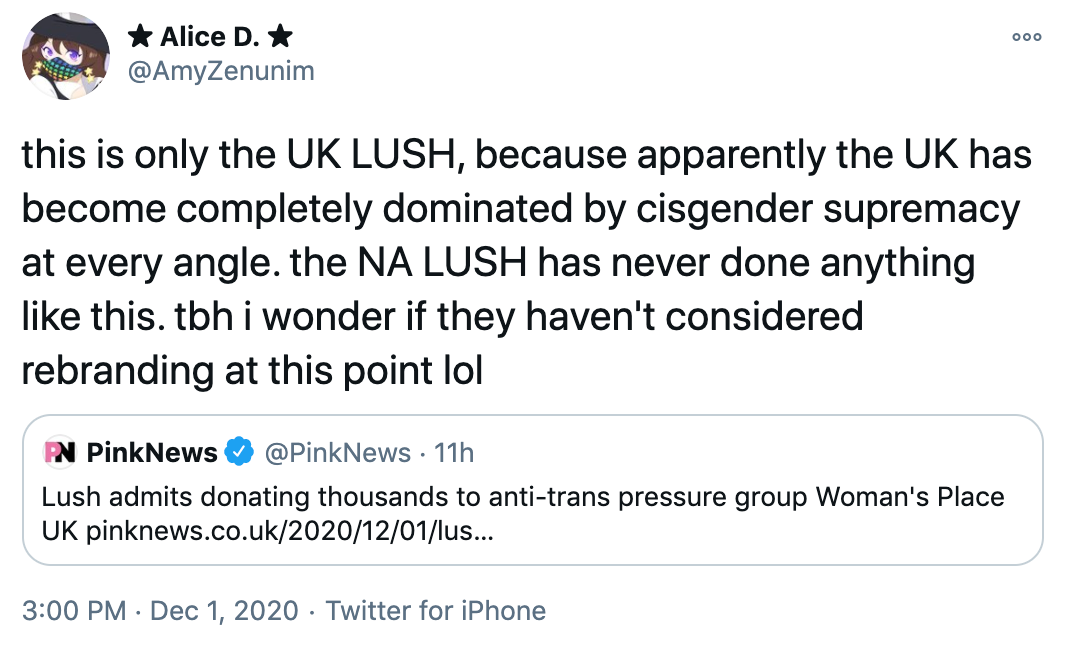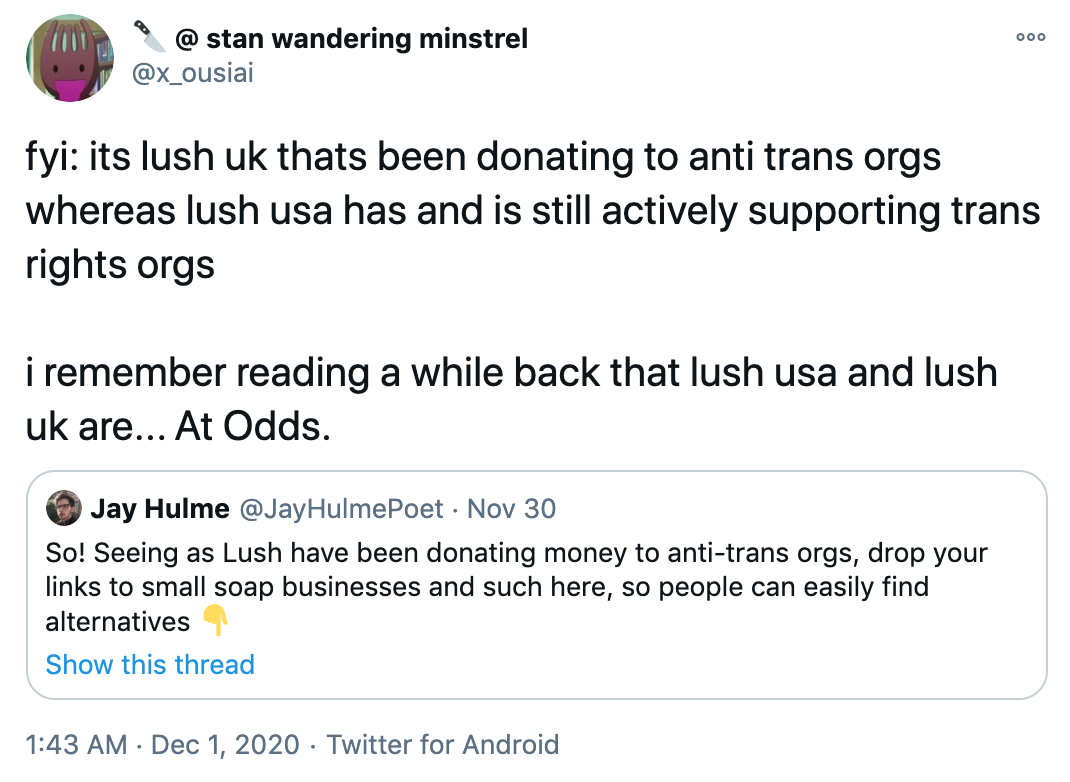 And for those in the UK looking for an alternative source of bath bombs, Twitter's got you covered, as people have been working to compile lists of organizations and small businesses that sell toiletries without donating money to transphobes.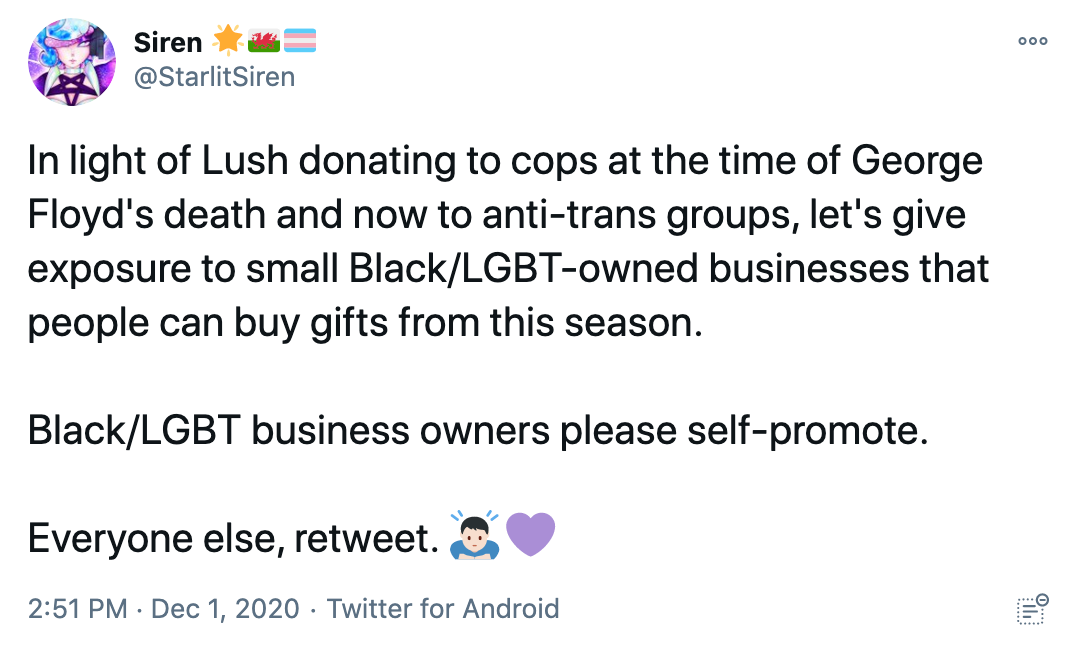 Lush UK has been approached for comment and this article will be updated if they respond.