When you see a couch on the side of the road, you tend to think, Man, if bed bugs weren't a thing, I'd totally adopt that sofa. Hence, most discarded couches remain discarded—at least until bulk trash pickup day.
In the "about" part of the brand-new single-serving blog Lonely Sofa, creator and L.A.-based writer Kristi Ryan posits:
There is an epidemic going on in this country. On curb sides. In alleyways. Under bridges.

Lonely sofas.

Having been cast out from their homes, these sofas feel lost, abandoned, and above all else, alone. They have little hope, suspicious stains, and almost none of their original cushions.

These are their stories.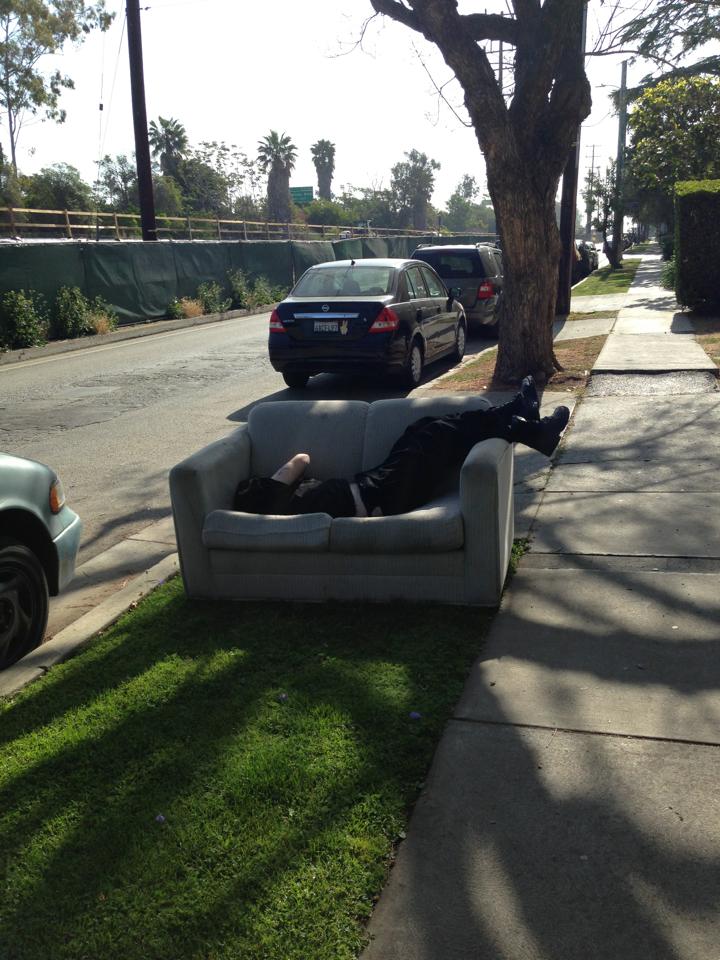 That one there goes by Pete. It was found "under a burn out" and enjoys watching Dazed and Confused.  
Ryan's project started about a week ago, and she could use your contributions of the cast-out couches you see every day. The posts include the sofa's name, location, favorite movie, greatest achievement, and the last thing found between its cushions. These couches have personality. (If the Brave Little Toaster's anthropomorphized furniture freaked you out, maybe avoid this blog.)
Contribute to Lonely Sofa and make sure those thrown-out couches aren't lonely anymore.
Correction: Lonely Sofa is not a Tumblr blog as originally reported. It's hosted by WordPress. We regret the error. 
H/T Lonely Sofa | Photo via Lonely Sofa