1970s soul music icon Lester Chambers was hospitalized Saturday night after being attacked onstage by a "crazed woman" because he dedicated a song to Trayvon Martin.
The song was "People Get Ready," a song written by Curtis Mayfield that emerged during the Civil Rights era of the 1960s. Chambers, performing Saturday night at the Russel City Hayward blues Festival, dedicated the song to Martin just a few minutes after George Zimmerman, the individual who shot Martin in March 2012, was cleared of all charges pertaining to the death, including manslaughter and second-degree murder.
Word of the attack on Chambers started to ripple out shortly after the incident Saturday night, after Chambers' son Dylan took to his Chambers' Facebook page:
"Dylan here… Lester was just assaulted on stage at the Russell City Hayward Blues Festival by a crazed woman after dad dedicated 'People Get Ready' to Trayvon Martin. He is on his way to the hospital now."
Chambers' Facebook page immediately began swelling with well wishes. Dylan checked into the page again around midnight on the east coast, writing "Dad is OK!"Three hours later, he posted a picture of his father recuperating in his home.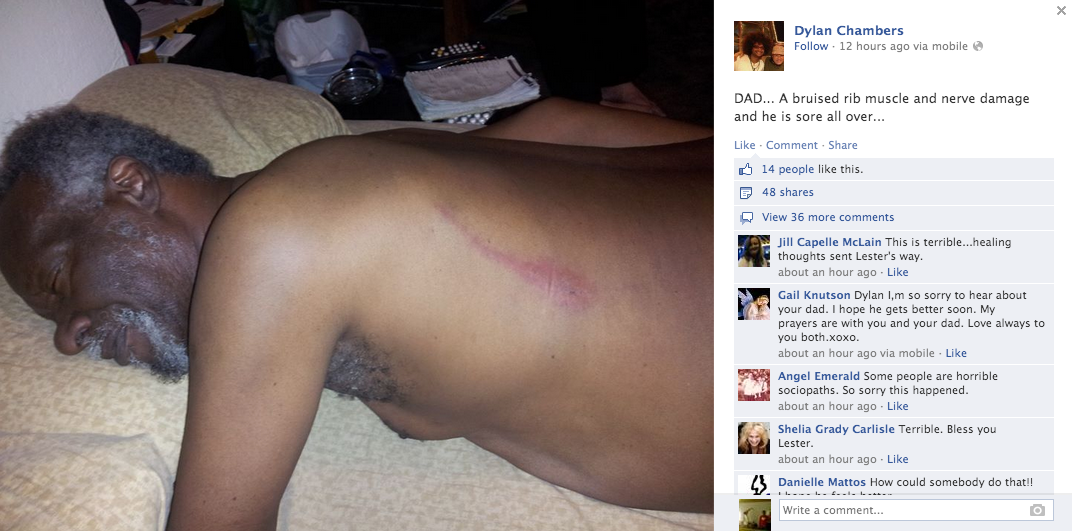 Chambers has seen a public emergence of late thanks a photograph he posted onto Facebook in March 2012. Taken during the height of the Occupy movement, the photo highlighted the financial troubles that the 72-year-old had incurred, noting that he never squandered his money on drugs but was rather the victim of shady record deals designed to take advantage of the artist.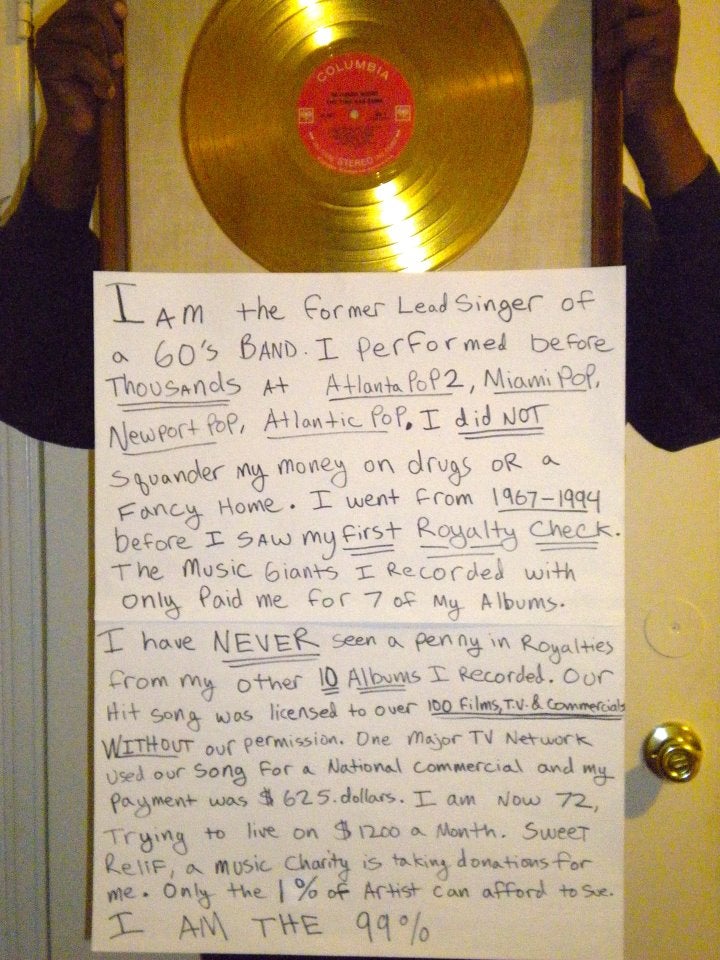 Chambers was back in the news last December, when Reddit cofounder Alexis Ohanian organized a Kickstarter campaign to help Chambers record another album. Five days ago, Chambers announced that all the tracks were cleared and that the album's nearing release.
"Some of the Chambers Brothers songs which I redid took forever to clear," he wrote. "Who would have thought it would so long to clear my own music?"
Photo via Dylan Chambers/Facebook