LeBron James, arguably the most dominant basketball player since Michael Jordan and Shaq, has a long list of accomplishments. Among them are an NBA title, three Most Valuable Player awards, and three Olympic medals.
Now you can add "awkward, junk-exposing selfie" to that list.
The Miami Heat forward took to Instagram yesterday during an off-day to post a picture of himself after working out.
"Somebody call 911," the accompanying caption reads. "The weight room just got murdered. Lol. Off day training. #strivingforgreatness #focused"
The photo, which you can see below, shows off LeBron's musculature. It also reveals more—or less, depending on who you ask—than you'd expect. But who knows how constricting that Spandex is.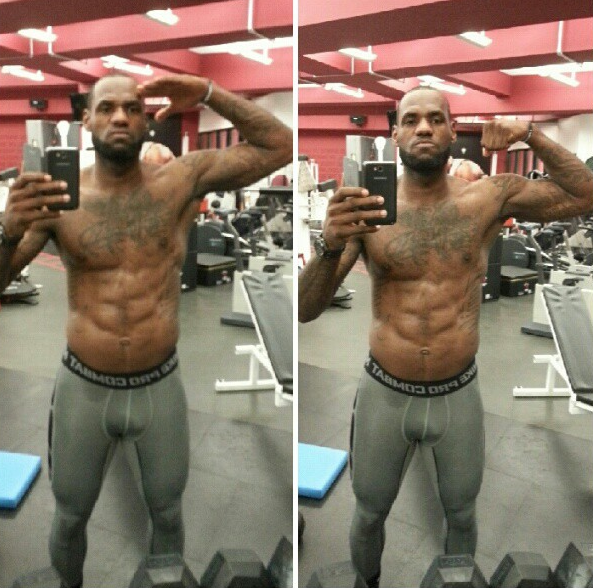 The picture has received more than 132,000 likes and 6,436 comments. The best ones aren't fit for publication.
LBJ's selfie also made the rounds on Twitter, where it was retweeted 1,409 times and favorited 912 times. 
To the credit of Twitter users who responded to the image, the elephant—generous term, perhaps?—in the room wasn't really brought up. Instead, some people took the image as an opportunity to make fun of James for his other physical deficiencies. 
"@KingJames I thought you wanted us to call 911 cause your hairlines missing," sniped @MLGClutch.
Why LeBron chose to post this extremely revelatory picture is beyond our understanding. One thing's for certain, though. The only thing James has in common with former Portland Blazers center Greg Oden (link is NSFW) is that the two were picked first overall.
Photo via LeBron James/Instagram