In 2019, Forbes announced Kylie Jenner as the youngest self-made billionaire. Turns out, it may not be true.
The new story outlines all of the ways Jenner and her mother Kris allegedly faked financial records to convince the world that Kylie was a self-made billionaire.
Of course, once the news hit Twitter, the memes essentially made themselves.
"Y'all talking about Kylie Jenner not being a billionaire but she still richer than all of us," Twitter user @imboreddaf wrote.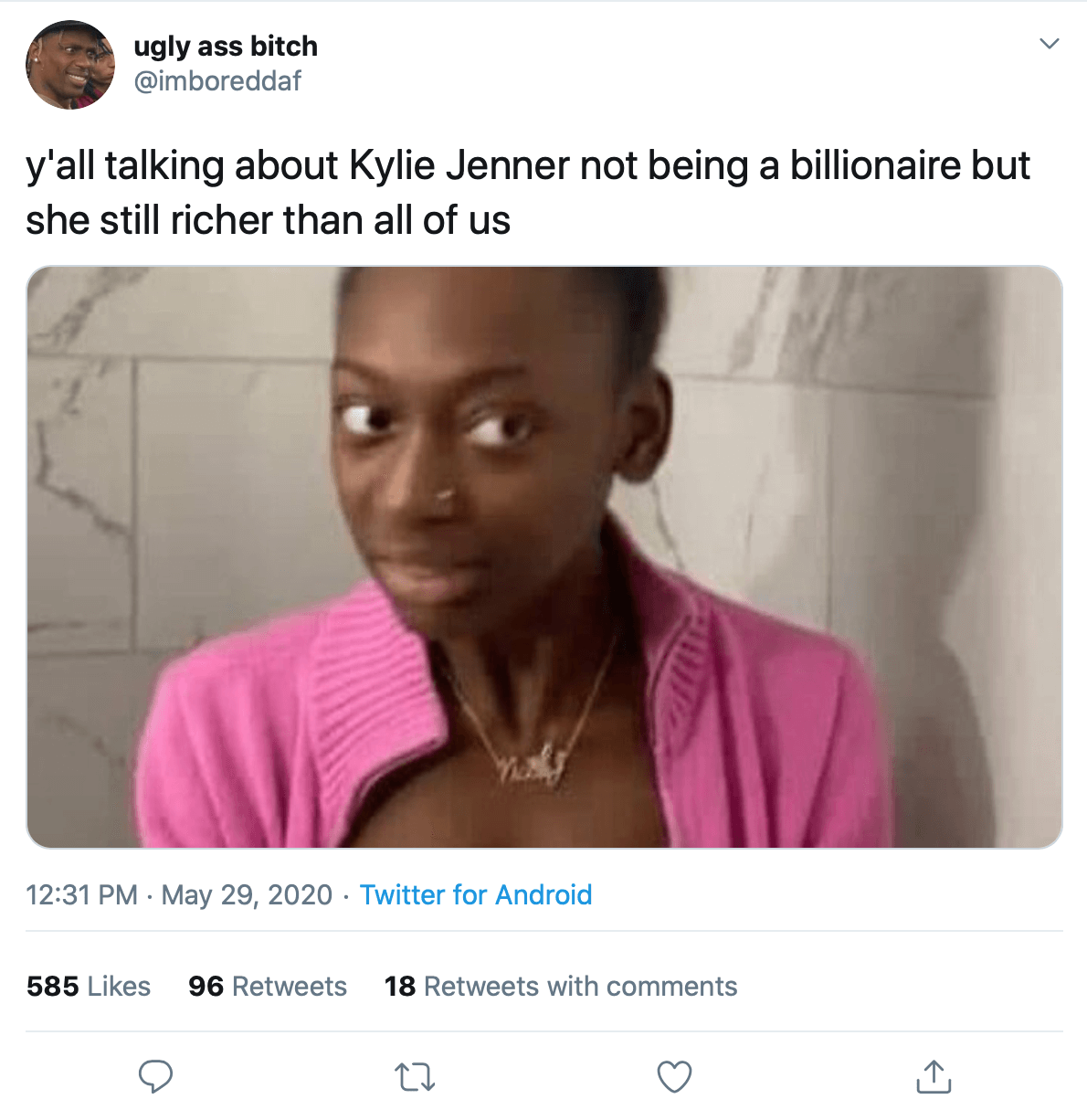 Many of the memes focus on the fact that while Jenner is not a billionaire, she is still a multimillionaire.
"Kylie Jenner watching Forbes expose her // Kylie Jenner remembering she's still rich af," Twitter user @biatrigo wrote. She shared the tweet with contrasting photos of Jenner, one showing the millionaire stressed while the other shows her posing with her daughter. The second photo is captioned, "Don't talk to me or my daughter ever again."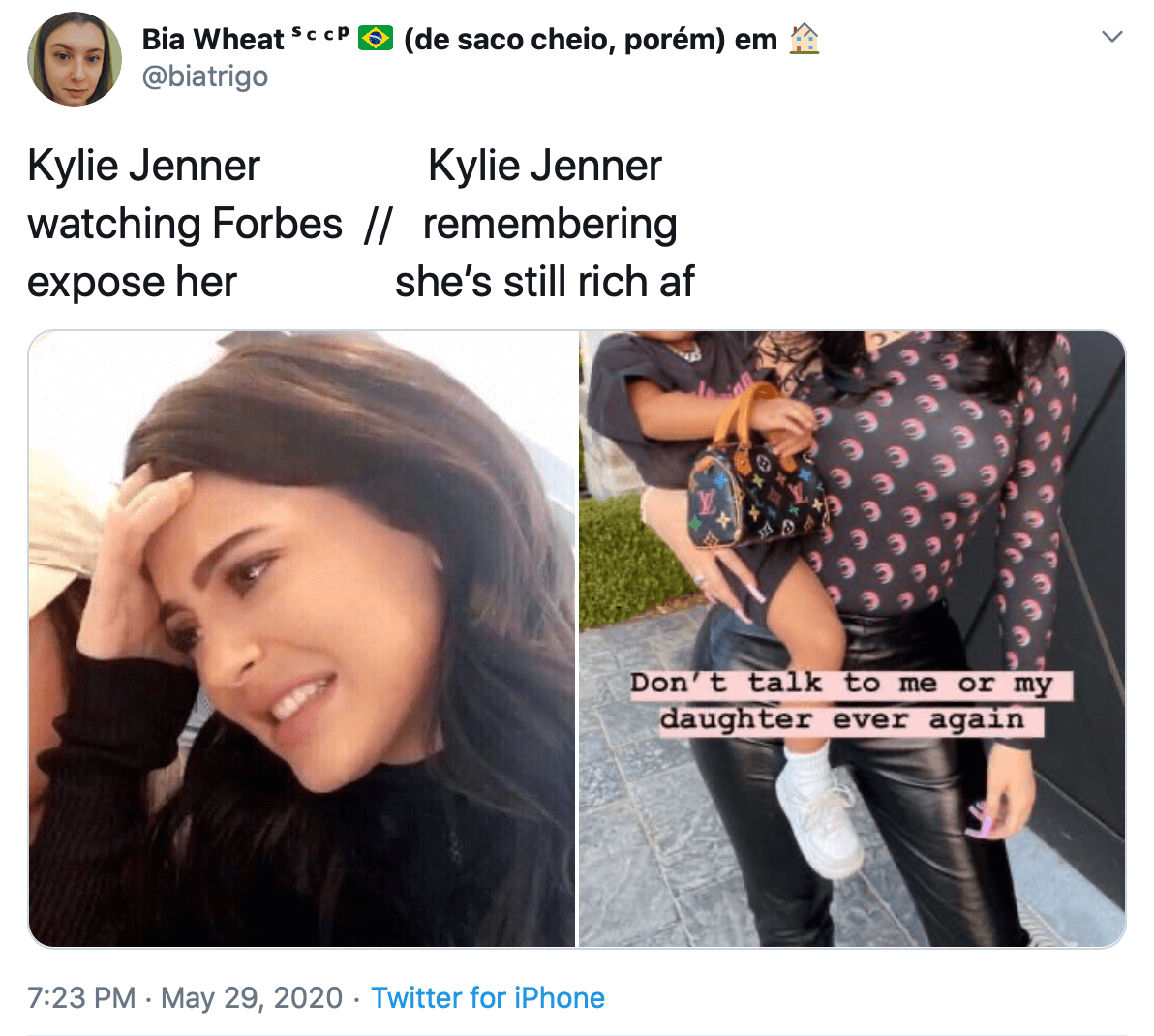 Jenner's alleged lying about being a billionaire is another major theme at play.
"Kylie Jenner lied about being a billionaire and she and her family are complete fabricators?" Twitter user @Lexual_ wrote, accompanied by a GIF of a woman shaking her head that's captioned with "*pretends to be shocked.*"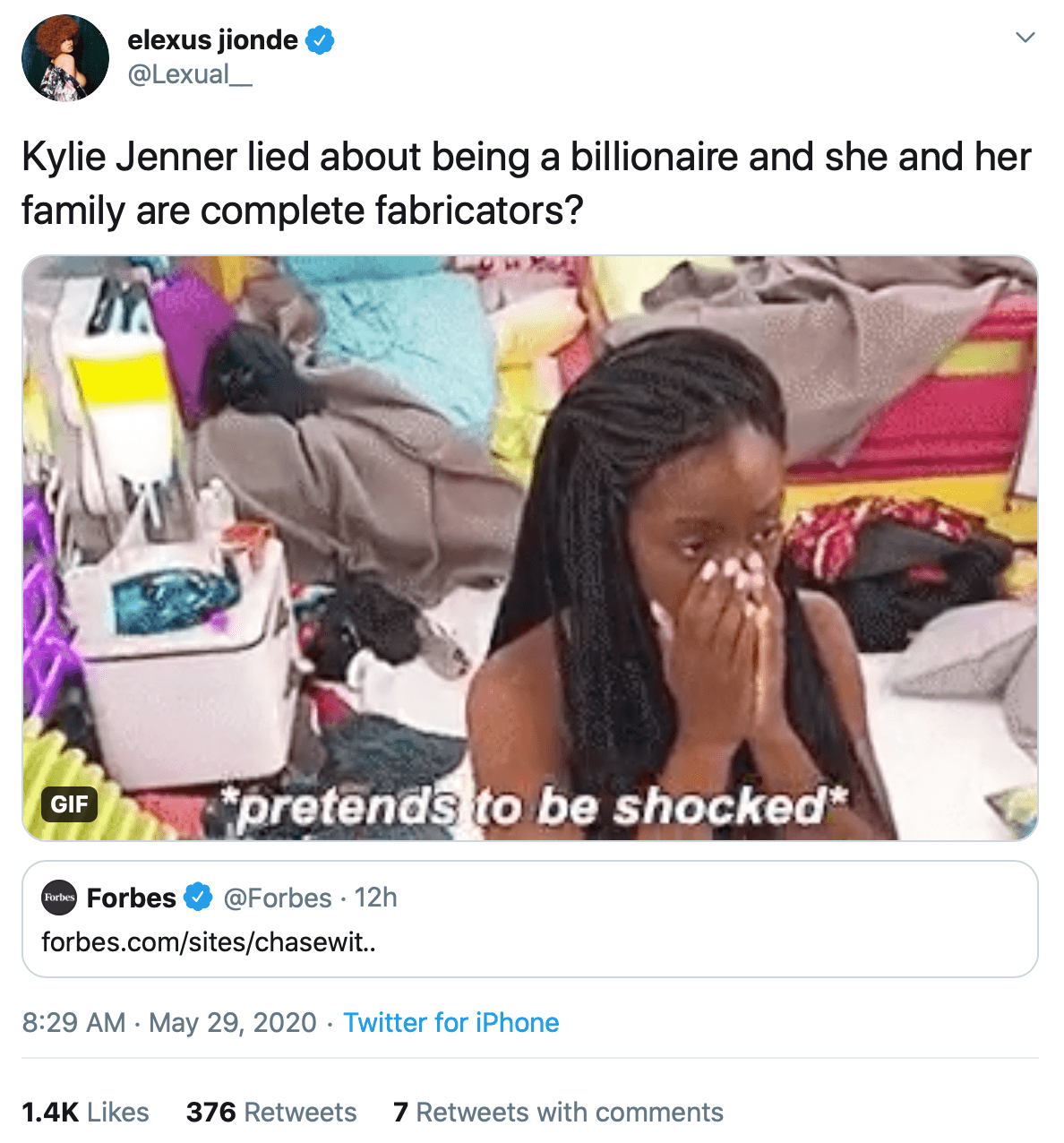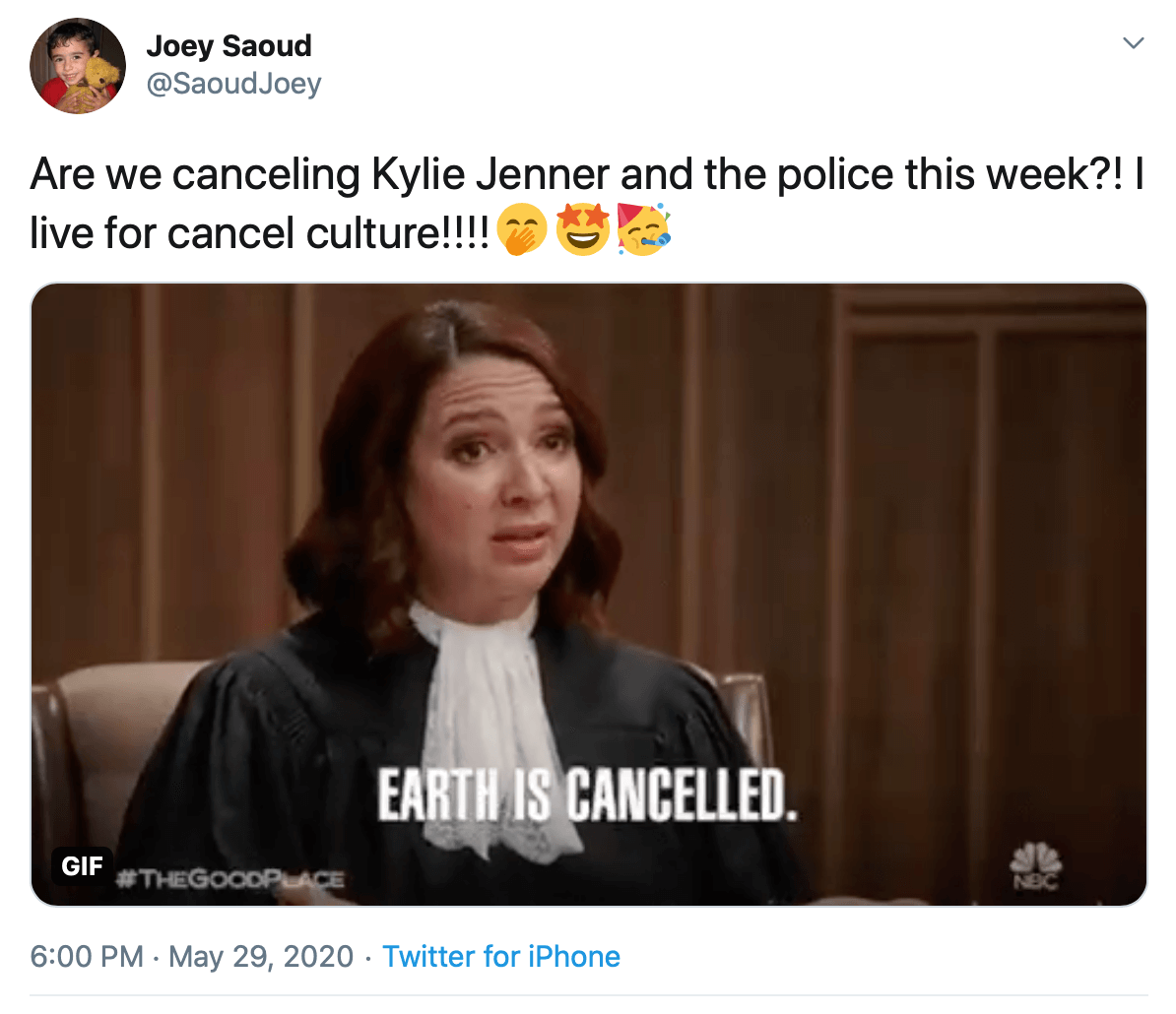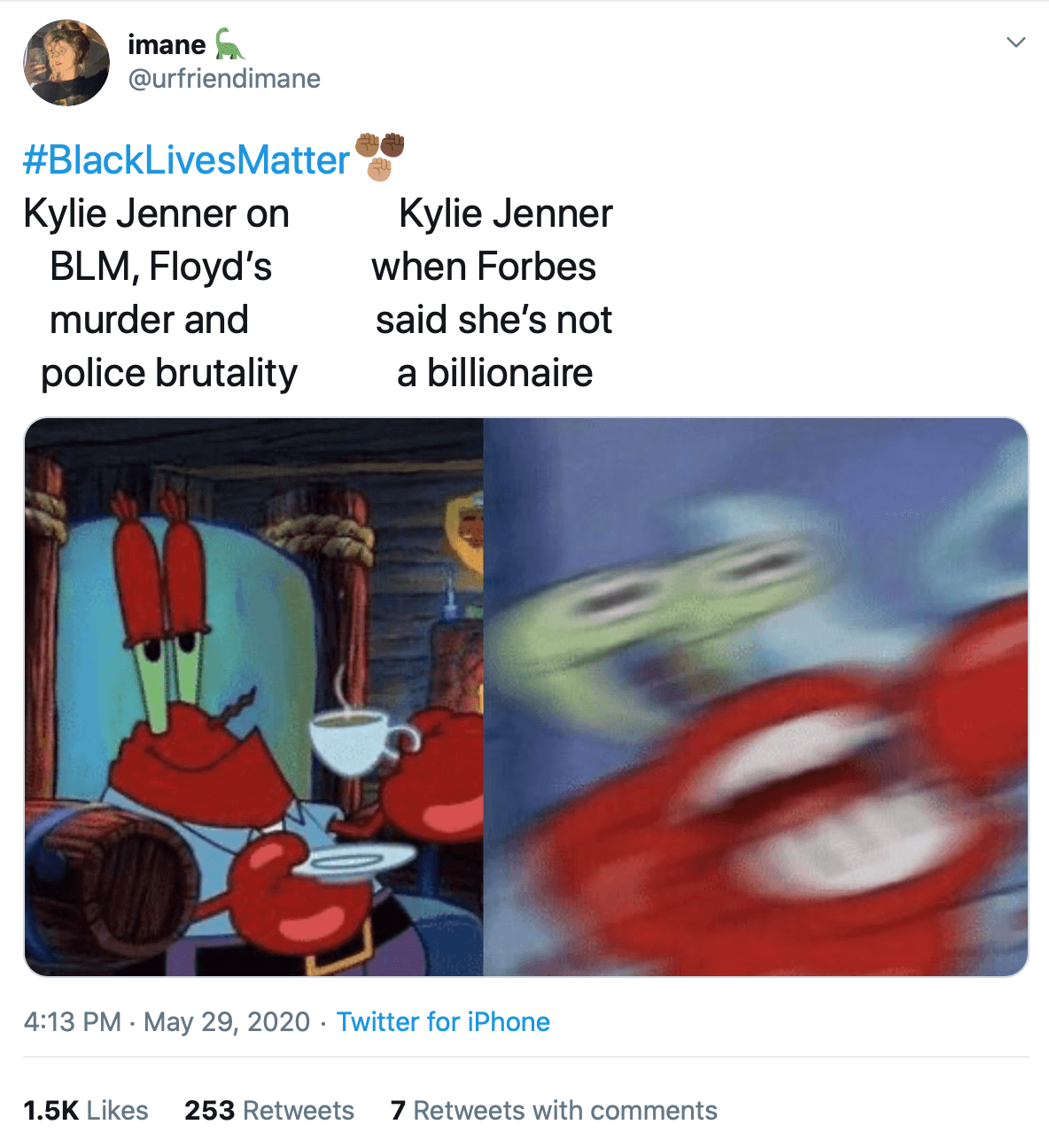 Jenner's response to the allegations brought by Forbes was that she "never asked for her title."
"What am i even waking up to," Jenner wrote. "I thought this was a reputable site. All I see are a number of inaccurate statements and unproven assumptions lol. I've never asked for any title or tried to lie my way there EVER. Period."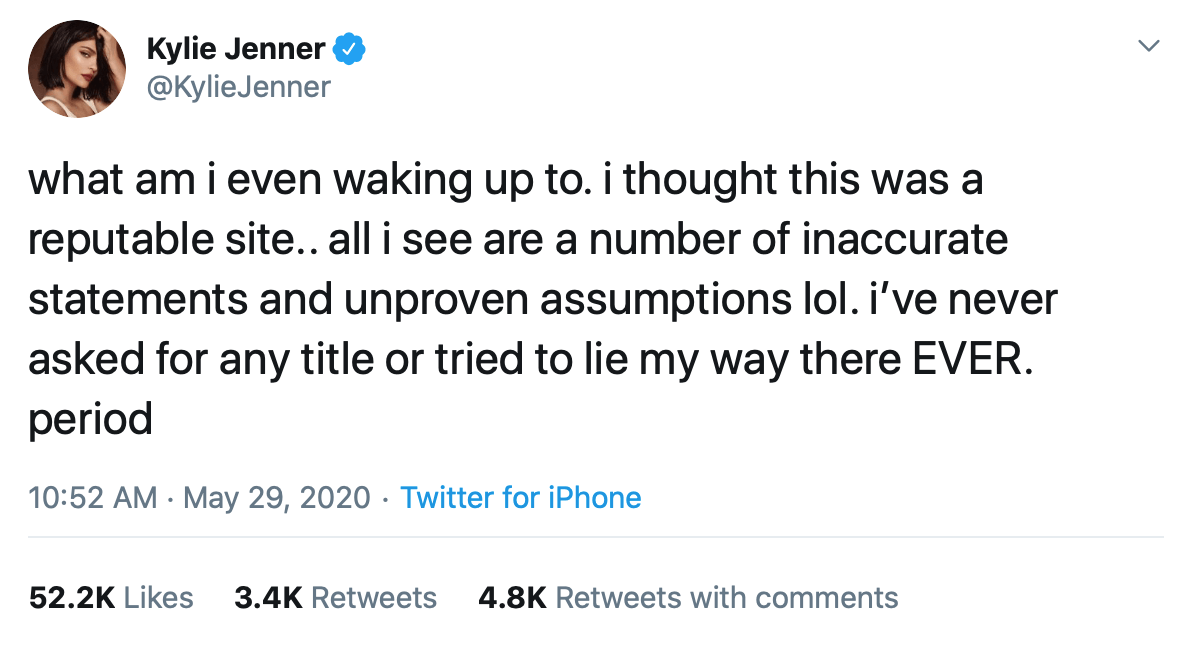 READ MORE: