It was a slow Monday morning when my editor called me into his office.
"O'Connor," he growled. "I've got an assignment for you."
"What is it, boss?" I asked.
We took a long drag of our cigarettes.
"I need you to kiss Ryan Gosling," he said.
"Anything for a story, sir," I said.
But I was anxious when I walked out of the towering Daily Dot offices. I dragged my feet in the snow. How the hell am I going to pull this off, I wondered. I don't even know Ryan Gosling. Also, I'm not into dudes.
Well, thank goodness for the Internet. More specifically, thank goodness for KissingRyan.com, a website where you can take a picture of yourself with a superimposed image of Ryan Gosling kissing someone.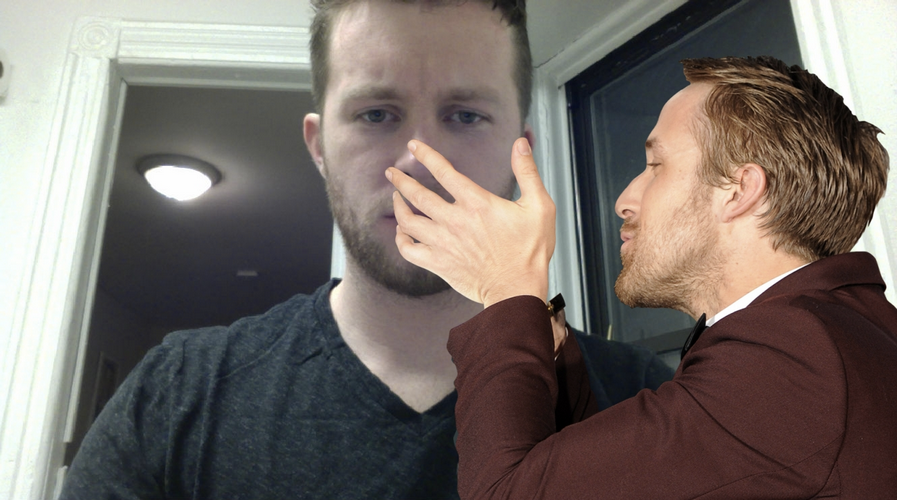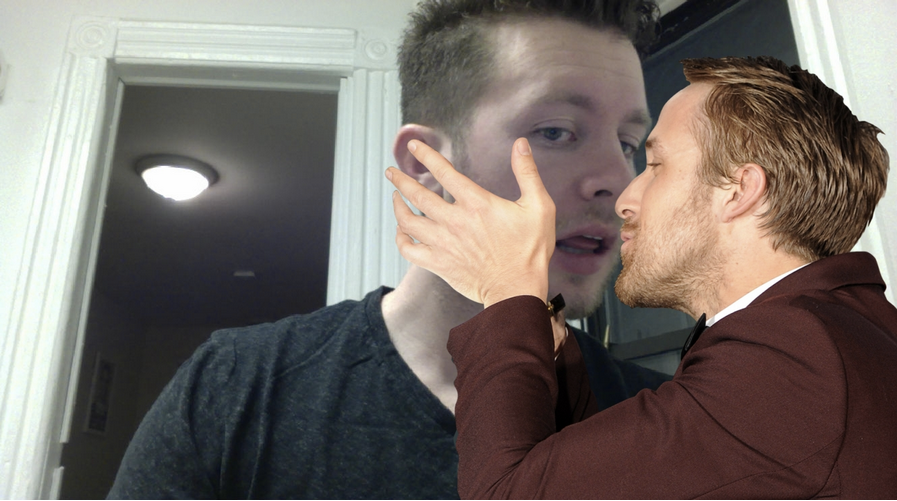 He's come around on cereal, too.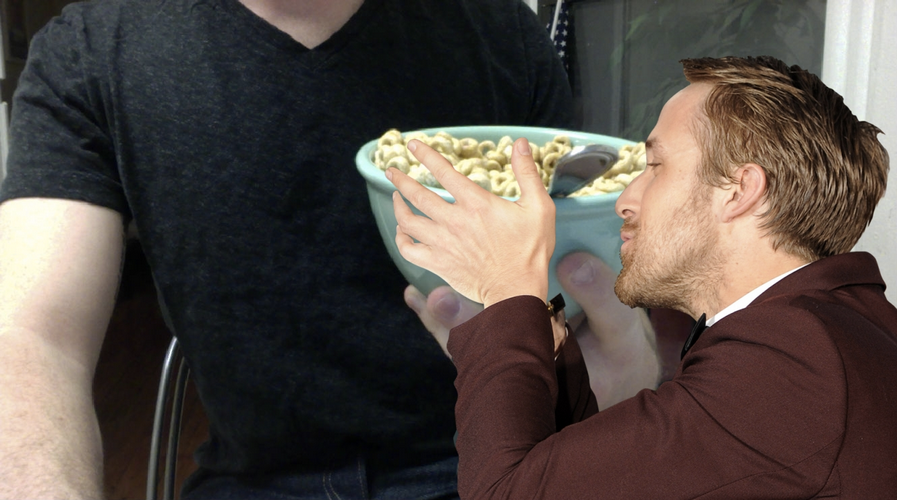 I shared this cool site with my editor.
He nodded. "That'll do," he said curtly.
A minute later, this appeared in my inbox: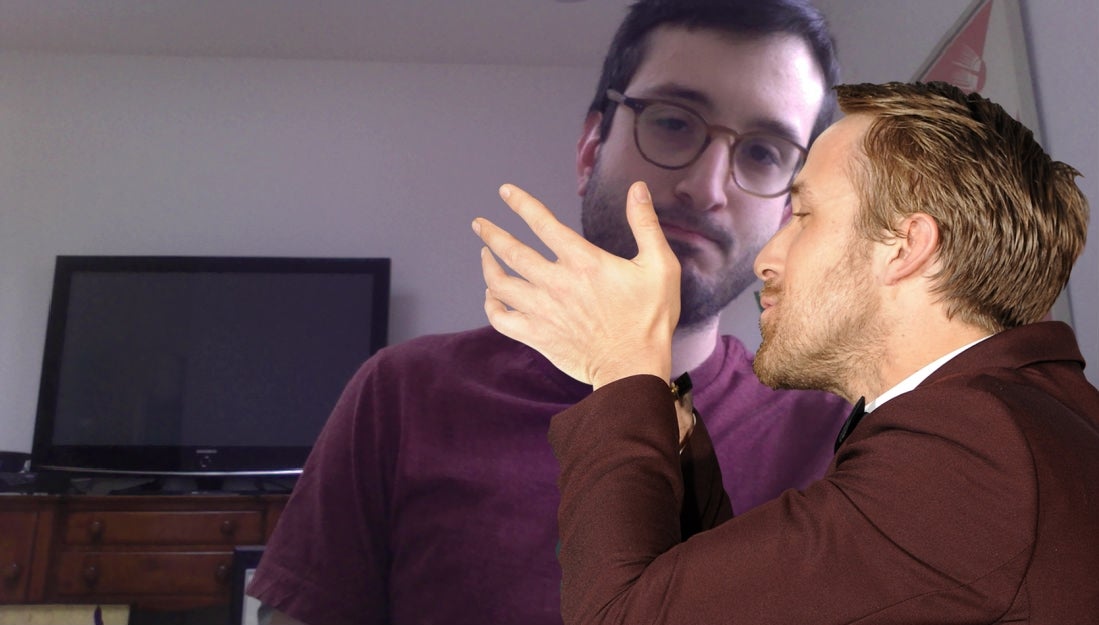 And then the Gosling love kept pouring in:
consider yourselves on notice, @_grendan and @_Cooper pic.twitter.com/pWQJ9fDWOv

— aleksander chan (@aleksnotalex) March 3, 2014
@_Cooper @_grendan why does Ryan have such a tiny head pic.twitter.com/5q02zpggzN

— amy brown (@arb) March 3, 2014
@_Cooper @_grendan me playing hard 2 get pic.twitter.com/TDH1wtRiY9

— tyler bradley (@tylerfbradley) March 3, 2014
Crazy, Stupid, Love. pic.twitter.com/YNK9fVwlXw

— Evan Weiss (@eaweiss) March 3, 2014
Journalism. @_grenden @_Cooper Kiss collage with Ryan https://t.co/SBAXfysDPO https://t.co/6irv0EVYJc

— Molly McHugh (@iammollymchugh) March 3, 2014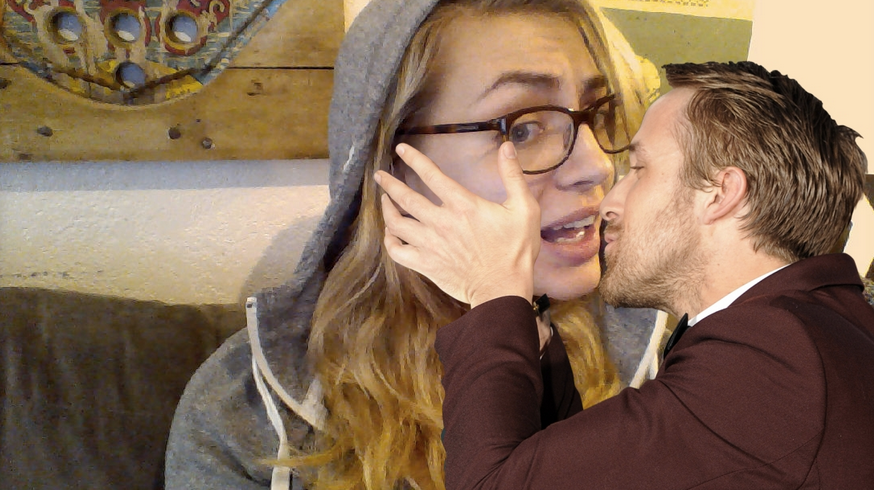 Reluctantly sharing my coffee with Ryan Gosling. https://t.co/dhYqwydSJG

— Kate Knibbs (@KateKnibbs) March 3, 2014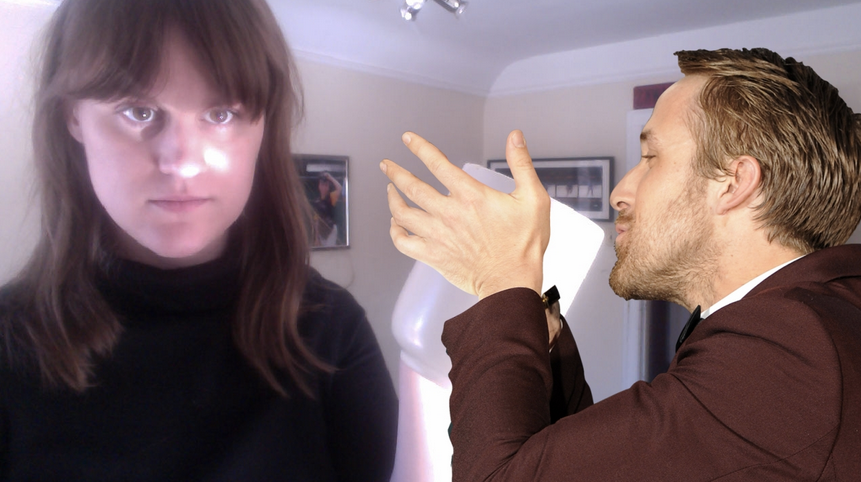 Photos via KissingRyan.com