Kim Kardashian took to Snapchat on Monday to put the red light on a photoshopped meme making its rounds on social media.
It's safe to say the queen of social media can spot a fake meme when she sees one. It shows a supposed young Kim with bushy eyebrows and glasses on the left, and an after comparison on the right of one of her popular red carpet looks. But she says it's straight-up fake news.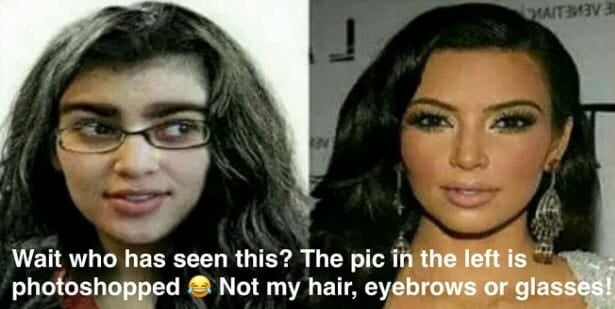 She debunked the meme by showing her followers the real picture from which the schemers apparently cropped her face from.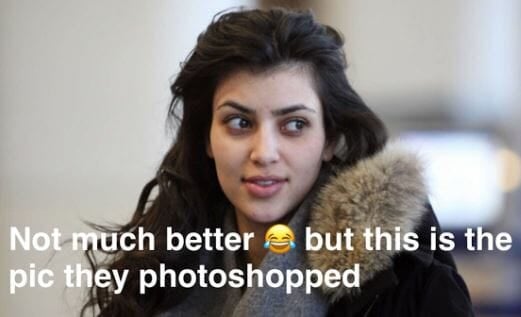 To leave no doubt about it, Sunday she posted a legit picture capturing her adolescence.
The news comes on a week where Kardashian says that she and husband Kanye West are trying for baby No. 3.
H/T Refinery29