James Franco and Seth Rogen have turned trolling Kanye West and Kim Kardashian into an art. They spoofed Kimye's "Bound 2" video shot for shot last fall. Now, they've taken imitation to the next level.
And that next level is Photoshopping their faces into Kimye's new Vogue cover. Franco posted the altered image to his Instagram yesterday, where it's already received more than 200,000 likes.
It should be noted that yes, the real Vogue cover copy does include a hashtag.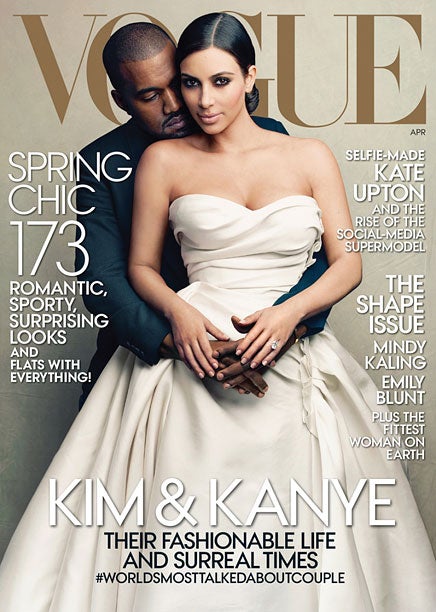 H/T Gawker | Photo via accidentalpaparazzi/Flickr (CC BY 2.0)