iPhone memes come in many shapes and sizes. There is so very much to poke fun at, after all these years. From the likely cost of these popular devices to the number of camera lenses, people are finding every excuse to talk about their iPhones. Here are some of the best iPhone memes—updated for fall 2020.
iPhone memes: The price
Apple devices—and all modern cellphones, for that matter—are notoriously expensive. The first iPhone came out in 2007, and cost $499. New models have improved on the iPhone's original formula, but have climbed immensely in price. This prompted iPhone memes about what, exactly, one can sacrifice for the sake of staying current. Maybe a kidney?
The exorbitant cost of the upcoming iPhone is by no means unexpected. Apple has been overcharging us for years.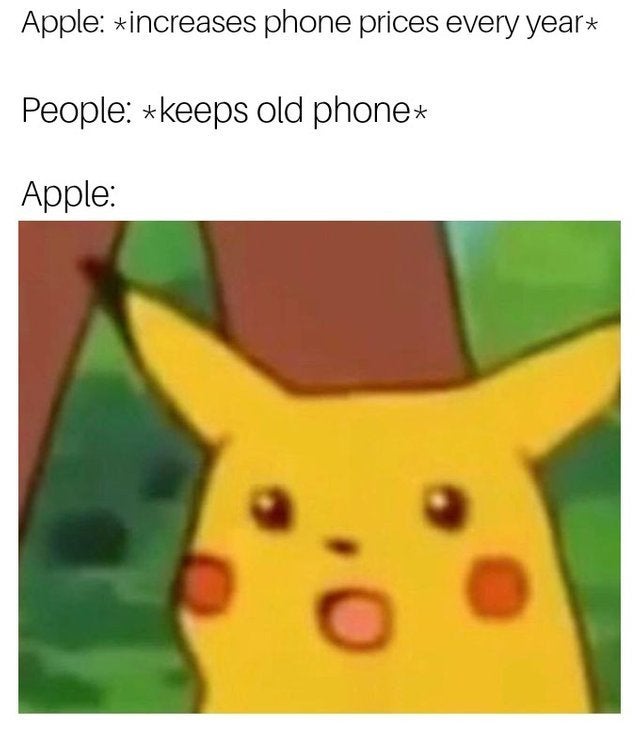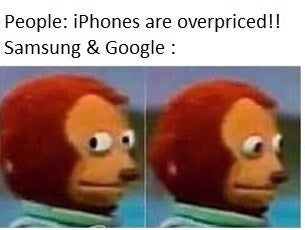 iPhone memes: The size
It's nice to have a big screen, but soon our pocket sizes are going to need an upgrade. Each new generation of phones, both Android and Apple, tends to grow in size. The ever-climbing size of iPhones isn't changing anytime soon. Apple will reportedly offer the iPhone 12 in a "mini" version, but most people are looking to the largest version, which clocks in at 6.7 inches, the largest iPhone to date.
iPhone memes: The number of lenses
The ever-climbing number of camera lenses on iPhone models has been a joke for years. Soon, our phones will have more lenses than we know what to do with.
People online can't help but poke fun at the constantly changing number of lenses. How many lens will the iPhone 13, 14, or 15 have, and honestly, how many do you need?
iPhone memes: Planned obsolescence
Rumors of Apple products' planned obsolescence have been floating around for years. It seems that just when a new Apple product comes out, any old versions begin to fail. Almost as if the company plans ahead to ensure that you keep spending money on updated products. Memers couldn't help but reach for this low-hanging fruit.
That's not to mention the general fragility of iPhones. These high-tech devices seemingly break at the lightest touch, a frustrating feature on a nearly $1,000 phone.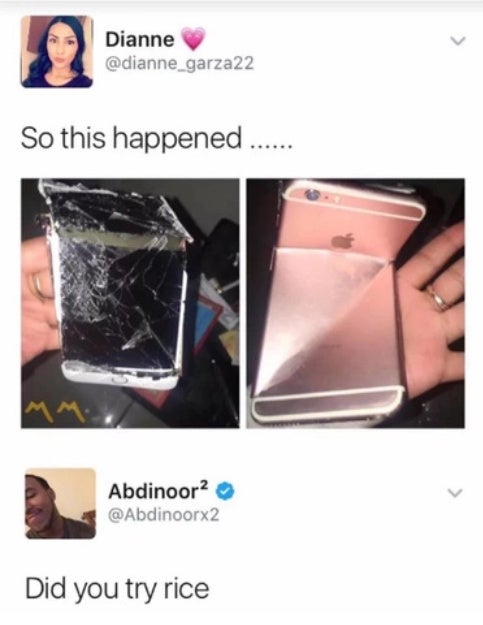 iPhone memes: Battery life
Most people hope to get at least 5-10 hours of life out of their phone after a full night of charging, but iPhones offer no such promises. Instead, many users find their phones dying after only an hour or so of use. They vented their frustration at this fact hilariously.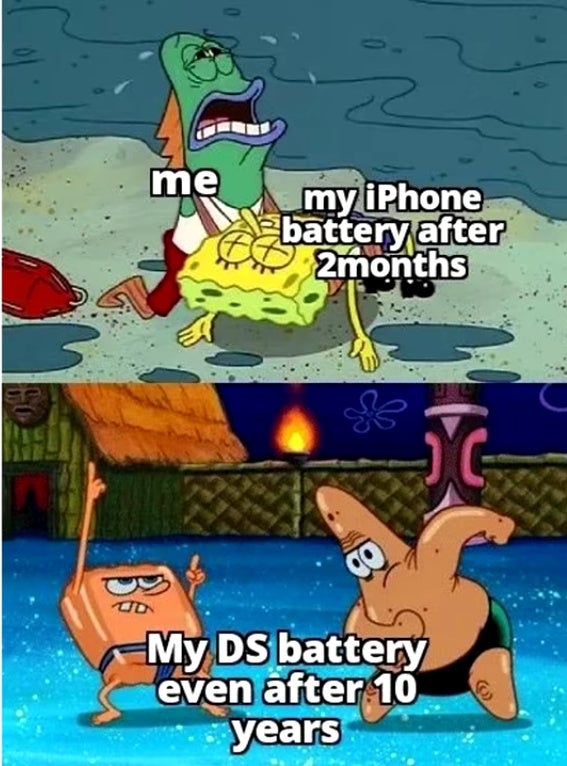 iPhone memes: Autocorrect
Autocorrect is a hugely helpful feature on iPhones, but sometimes it hurts more than it helps. iPhone memes about autocorrect mistakes and avoidable annoyances are all over the web.
iPhone memes: Charging cords
Older versions of the iPhone came with their own chargers. Despite this added perk—which is no longer included—buyers had plenty to say about the frustrating failings of iPhone chargers.
These days, iPhones come with almost no additions. This prompted jokes about the rising price but reduction in perks. By the time the next iPhone comes out, many people are worried they'll be forced to provide their own screens, not to mention headphones, chargers, and connective cables.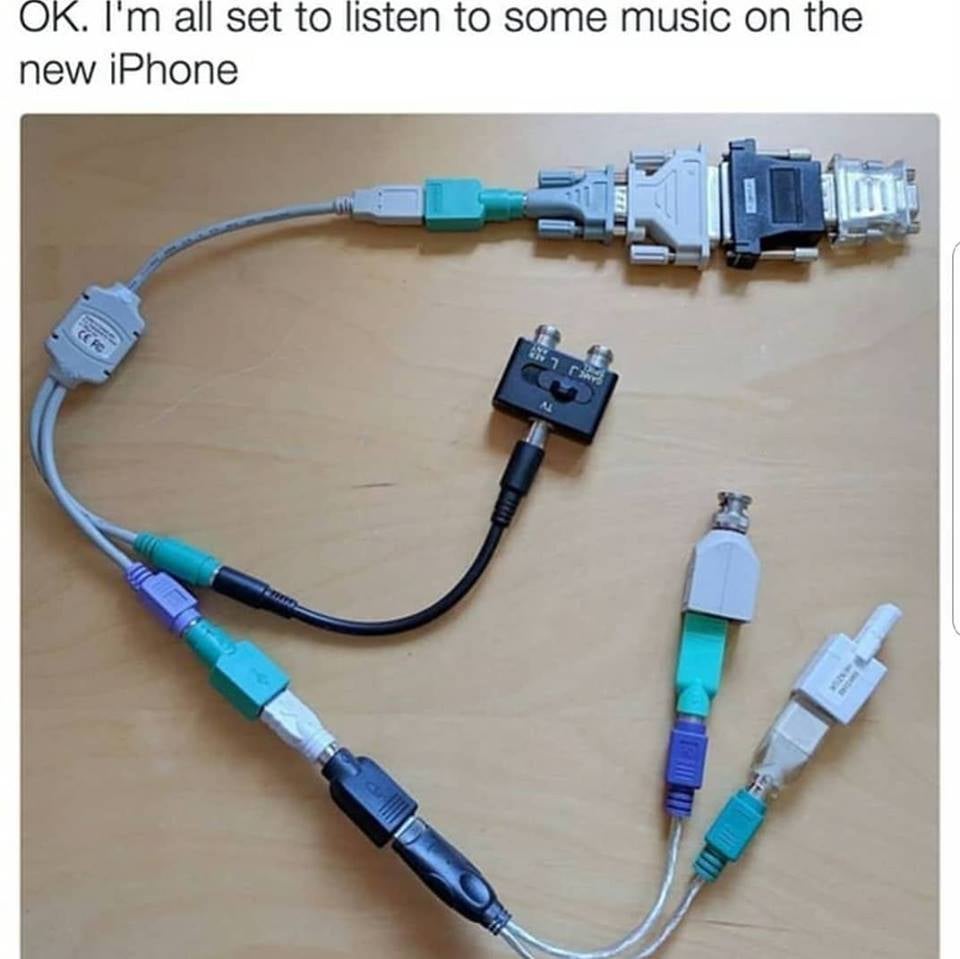 iPhone memes: Other
Various memes poked fun at everything from the barely perceptible differences between different iPhone generations to jests about faking ownership of the newest model.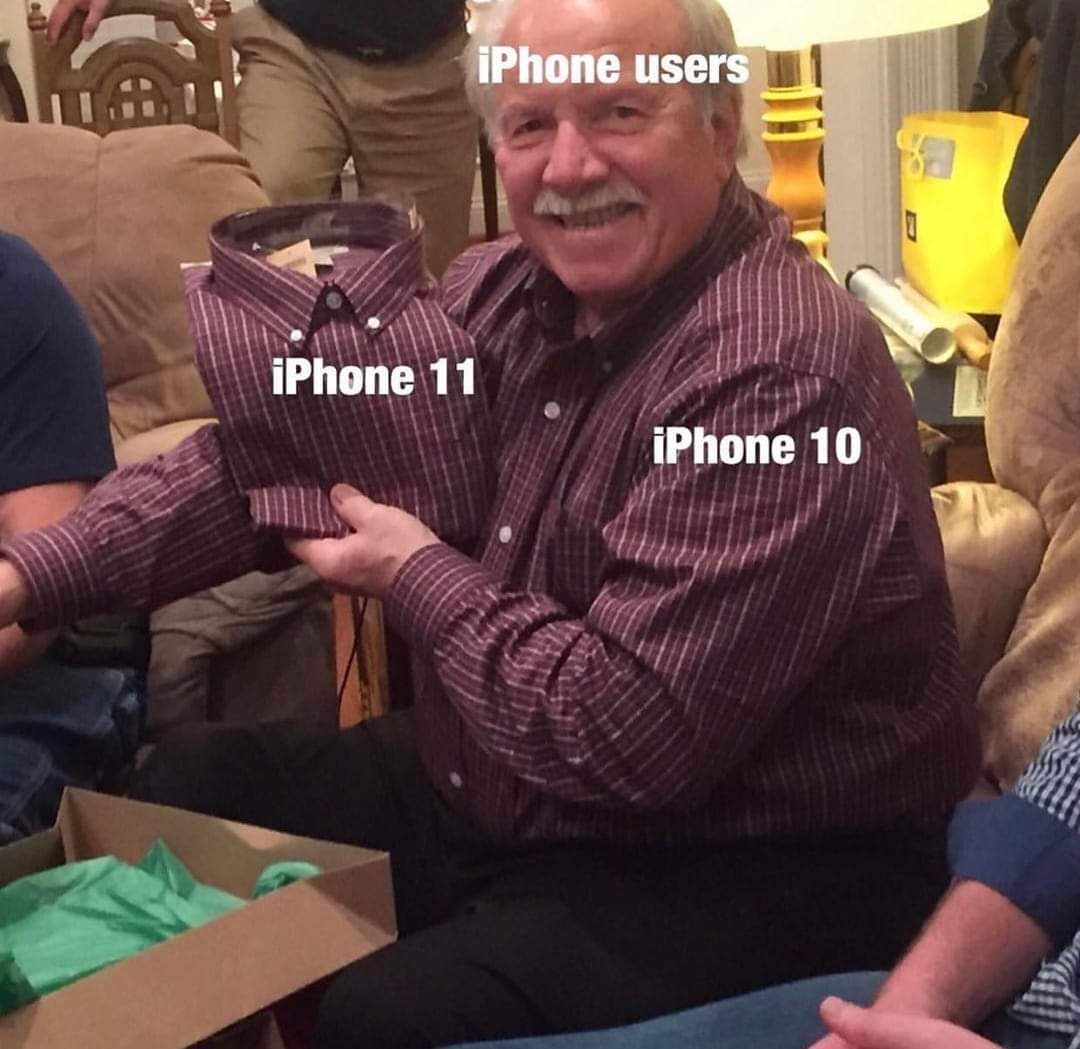 This article has been edited for clarity.
---
This week's top technology stories