Welcome to the Friday edition of Internet Insider, where we dissect the week online. Today:
Movie based on an epic Twitter thread is finally coming to theaters

The merch for 'White Boy Summer' is bad

Lil Nas X sliding into hell becomes a TikTok meme
Sign up to receive this newsletter in your inbox.
---
BREAK THE INTERNET
'Zola' trailer goes viral—just like the thread it's based on
A few years ago, Twitter threads were a big part of internet culture. One of the most memorable threads was written by A'Ziah, a.k.a. Zola, who told the tale of her going on a trip to Florida with another woman she recently met while waitressing. The original reason for the trip was to make money dancing at strip clubs, but the two ultimately get caught up in sex trafficking, a murder, and more. The Twitter thread was a natural fit for a film script. And now, Zola is finally arriving in theaters this summer.
This week, A24 released the trailer for the film, which premiered more than a year ago at the Sundance Film Festival, reigniting interest in the original story. Jeremy O. Harris, who co-wrote the screenplay for Zola with director Janicza Bravo, tweeted that the trailer received close to 10 million views across Twitter and Instagram in one day. "What was daunting abt the character of Zola is that as written by @_zolarmoon she's the only normal person on a journey to hell with fools & criminals. The actress playing her had to perform a rich interior life while also being silent movie funny," Harris wrote in another tweet, speaking of Taylour Paige, who plays the lead role. The film also stars Riley Keough, Nicholas Braun, and Colman Domingo. In her review of the film, the Daily Dot's Michelle Jaworski wrote, "Zola is a colorful and high-energy fantasy, and it's often a visual treat. It fully embraces the mobile and internet roots of its story, using the iPhone home screen font to indicate the passage of time."
—Tiffany Kelly, culture editor
---
SPONSORED
17 best astrology sites for online birth chart readings
Online birth chart readings or astrological profiles aren't all that different from the ones you would get in person. Just like the rest of our lives during COVID, this service now happens over video calls. How you want your reading done and the focus of the reading is all up to you. Read on for our tips on how to choose a practitioner, where to go, and more.
---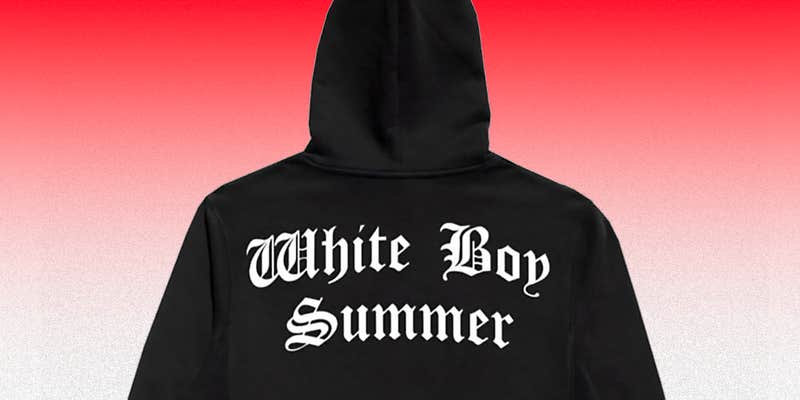 MISTAKES
The 'White Boy Summer' merch is a joke taken too far
As if the very concept of "White Boy Summer" wasn't embarrassing enough, there's now merch to go with it. Despite the scathing response to Chet Hanks' vision, there were some white boys who got really excited about it, and even asked when Hanks would be supplying them with merch so they could let the whole world know that they'd signed on to his fantasy. Sadly for everyone, Hanks delivered with some of the ugliest and most uninspired designs around.
While some White Boy Summer fans did seem excited about the merch, others found the clothing collection a little uncomfortable. Hanks' collection includes a hoodie, T-shirt, tank top, shorts, hat, and women's biker shorts and leggings—all emblazoned with the phrase "White Boy Summer" in a Gothic font. He has also added "Black Queen Summer" merch to his online shop, which is getting criticized following the recent abuse allegations from a Black ex-girlfriend.
—Siobhan Ball, contributing writer
---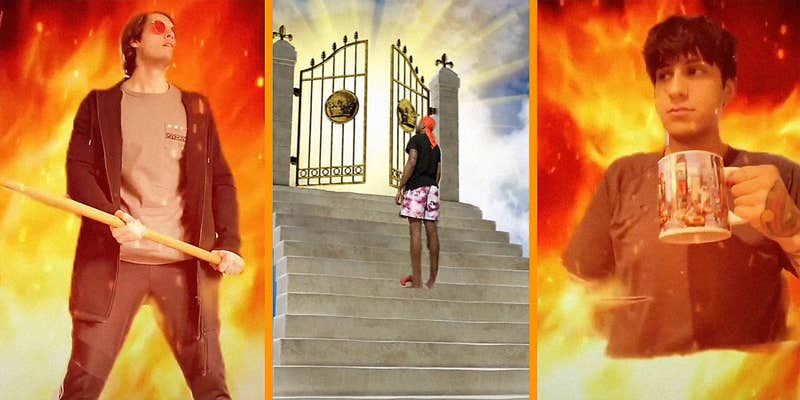 CULTURAL OBSESSIONS
Lil Nas X sliding into hell becomes a TikTok meme
Lil Nas X has done a fine job riling up the usual suspects with his video for "Montero (Call Me By Your Name)." In the video, which has more than 44 million views, Lil Nas X slides into hell on a stripper pole after briefly ascending into heaven. A snippet of that part was edited to sound like he's actually whooshing by someone in hell (or heaven). On TikTok, the platform that launched him into the national spotlight, that part has become a meme.
Lil Nas X has been spotlighting some of these memes on his TikTok, as well as addressing the ongoing criticism from conservatives and Christians. He recently posted a clip in which megachurch pastor and former Trump adviser Jentezen Franklin calls him "Lil Nash X" and gets huffy about the "demonic imagery" of his new sneaker.
—Audra Schroeder, senior writer
---
MEME OF THE WEEK
This scene from Falcon and the Winter Soldier is now a meme template for a certain kind of guy.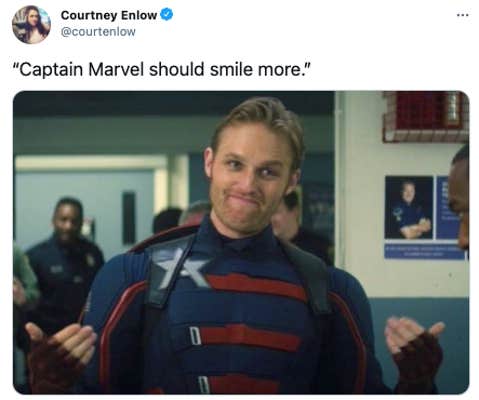 Questions? Feedback? Contact us at [email protected].