Sign up to receive this newsletter in your inbox.
Netflix's Three-Body Problem adaptation is getting pushback from five Republican senators. In today's Internet Insider:
The 12-foot skeleton that everyone wants
TikTok's favorite food narrator
Review: Enola Holmes on Netflix
---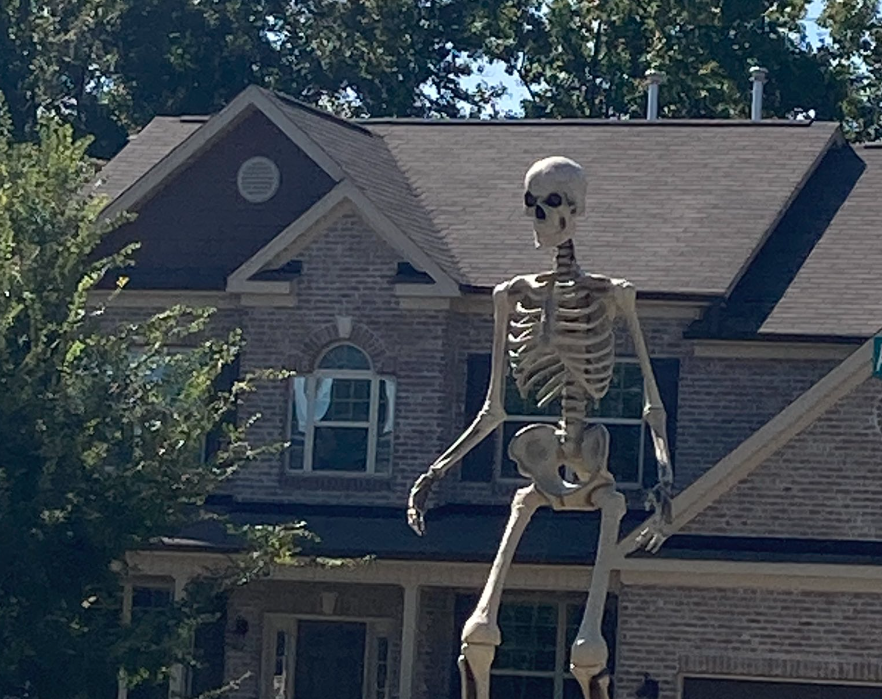 BREAK THE INTERNET
I Love This Giant Skeleton
After a summer of canceled activities, it should come as no surprise to anyone that Halloween this year is also effectively canceled. Well, at least the traditional Halloween that involves kids trick-or-treating and adults at indoor parties. These "activities can be high-risk for spreading viruses," the CDC notes in its holiday guidelines.
Instead, the CDC recommends "lower-risk activities" such as pumpkin carving or watching scary movies with members of your household. It's unclear how many people will actually follow these guidelines—many states are still allowing trick-or-treating. But, overall, we can likely expect a tamer Halloween in 2020. There are people who are probably asking how to celebrate Halloween during a year that has felt like one long nightmare, and to that my answer is: insane decorations. Specifically, the 12-foot skeleton that went viral on Twitter this week.
A tweet showing one of the giant skeletons, a product of Home Depot, by user @ExFalchion, has more than 683,000 likes and 87,000 retweets. "Why my neighbors already have a giant skeleton in their front yard in september," the tweet read, along with a photo of the 12-foot skeleton surrounded by a mini graveyard in someone's yard.
There's also a viral TikTok video, by user @loud.emma, showing her partner bring home one of the giant skeletons on the roof of a Mini Cooper, the skeleton's legs hanging well past the edge of the small car.
For those who found out about the skeleton this week, I have sad news. The $300 decoration is sold out on Home Depot's website, and people are trying to resell it for triple the retail price on sites like Craigslist and Ebay. Now that the giant skeleton is unobtainable, I guess Halloween is truly canceled.
—Tiffany Kelly, culture editor
---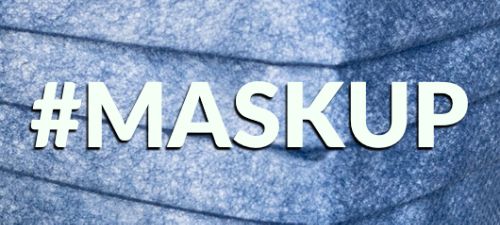 SPONSORED
If you want the safest option on the market when it comes to a face mask, pick an FDA-registered surgical mask. We can tell you exactly what goes into making one, why it's the best choice, and where to buy it. Shop Here.
---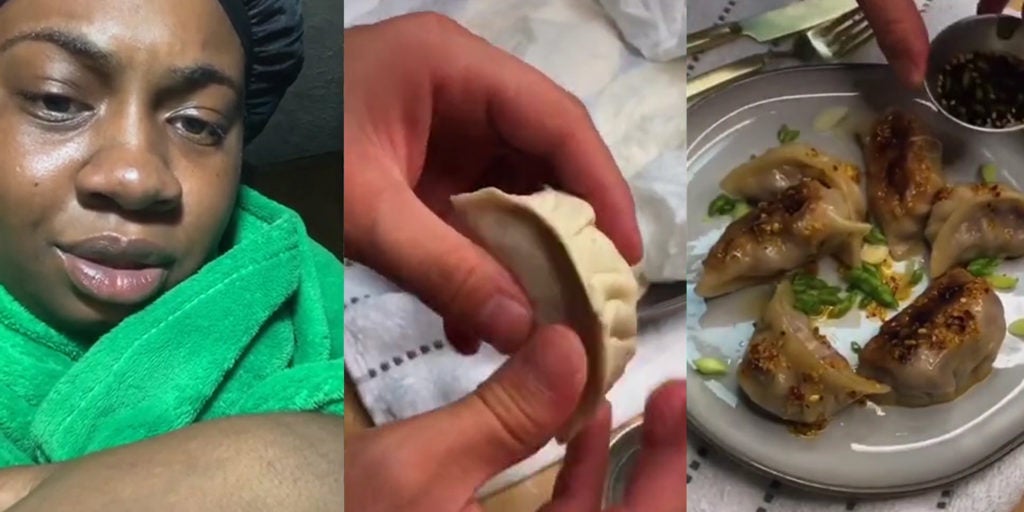 FOOD POETRY
Meet TikTok's Favorite Food Narrator
Mississippi-based Dana Caldwell has become popular for her calming, rhythmic narrations of TikTok food-prep videos. Earlier this week, one of Caldwell's "decadence" videos was boosted by Snoop Dogg, who called her "the black Mama Stewart."
Read the full article here.
—Audra Schroeder, senior writer
---
RECOMMENDED
The Monopoly of Violence documentary looks at the debate over police brutality
There are a lot of new streaming releases arriving in October. Here are the best horror titles, from Monsterland to The Haunting of Bly Manor.
Looking for something to watch this weekend? Here are the best time loop movies to stream.
---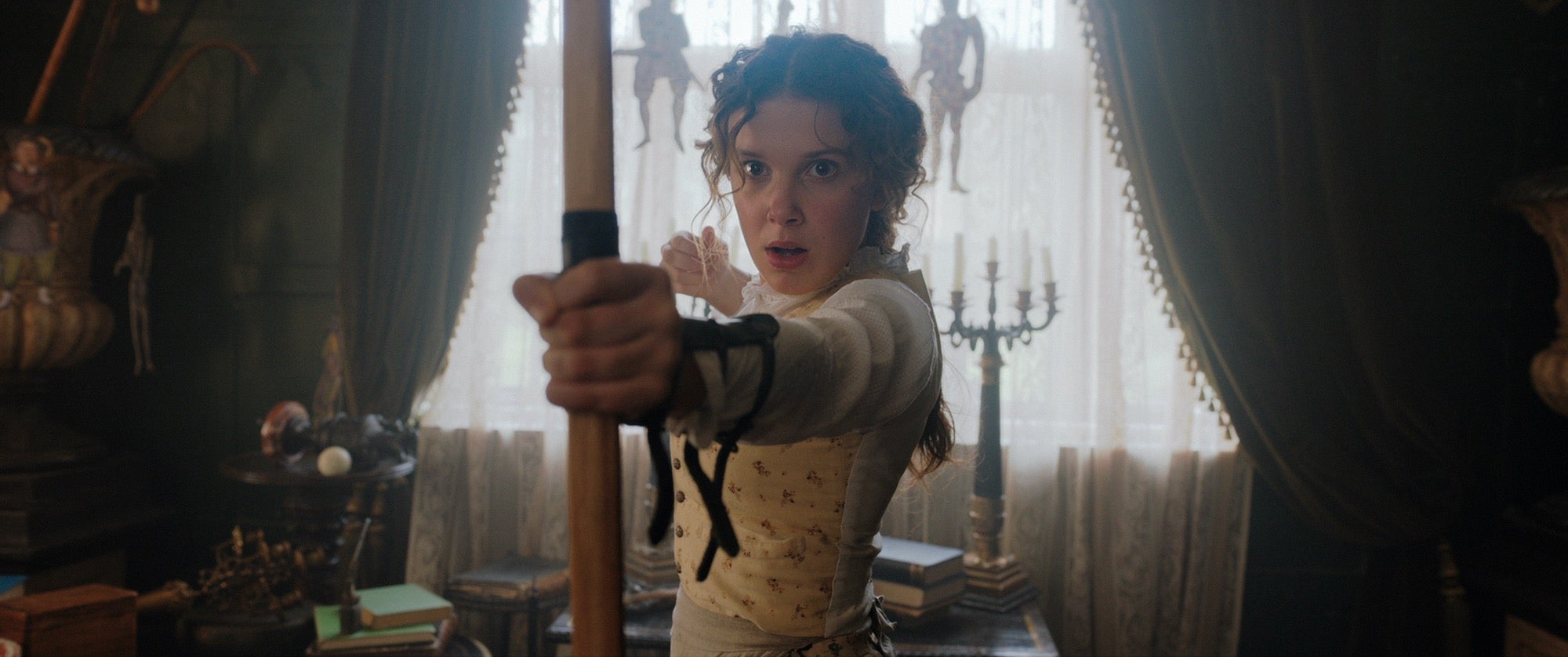 NOW STREAMING
Review: 'Enola Holmes'
In Netflix's new Enola Holmes film, which is based on Nancy Springer's The Enola Holmes Mysteries series, the titular Enola (Stranger Things' Millie Bobby Brown) is much more than a foil to Sherlock (Henry Cavill) and Mycroft (Sam Claflin). You know from the very first frame that it's Enola's movie and that her brothers are supporting players in a mystery that has little to do with them.
Read the full review here. 
—Michelle Jaworski, staff writer
---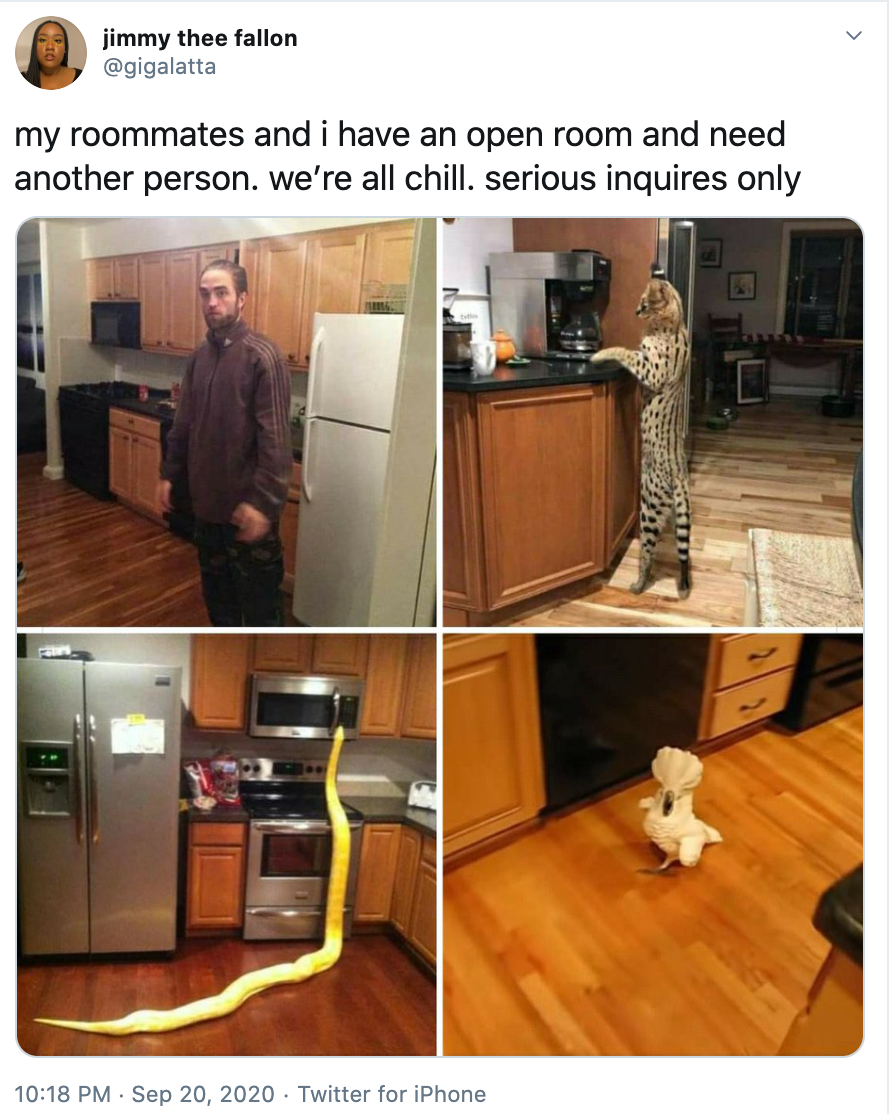 Robert Pattinson in a tracksuit is a perfect meme.
---
Work Slack
"Dylan I do not know but I think it involved a lot of AIM."

 —Monica Riese, director of production, on what teens did in 2000.
Whispers from the office 
---
---
More essential culture reads
---