Are you meditating these days, to cut through the unceasing noise of humanity in crisis? Do you have a go-to podcast or mantra that puts you in another realm? Is it TikTok account dayne_n_simple?
Mississippi-based Dana Caldwell runs the account, and has become popular for her calming, rhythmic narrations of TikTok food-prep videos. She often appears wrapped in a comfy robe or blanket, gazing upon the dish being prepared. In one duet, which is part of her "decadence" series, she comments: "Bananas. How does it feel to be God's favorite because he chooses you for every dish."
Caldwell had previously documented TikTok's obsession with charcuterie.
Earlier this week, one of Caldwell's "decadence" videos was boosted by Snoop Dogg, who called her "the black Mama Stewart." She told Forbes that the shoutout was "unreal," and posted a DM from Snoop, in which he said: "We must work together one day I'll figure it out."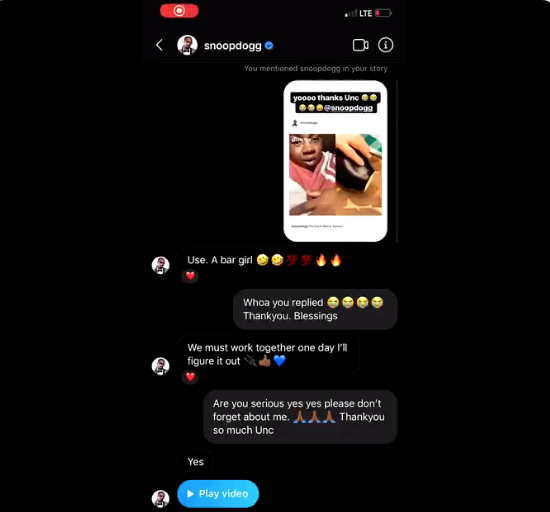 Caldwell told Forbes her process is fairly improvisational: "I come up with my videos by watching them at least once or twice and just going off the top of my head, freestyling." While recent videos feature a more soothing delivery, Caldwell also has a catalog of classic reaction videos.