We already know that some Americans would fail the U.S. Citizenship Test miserably if they had to take it, but how would they fare on an Internet Citizenship Test?
An actual quiz isn't required to use the Internet (if anything, there should be a lesson on comment etiquette), but a new game by Us Vs Th3m is attempting to weed out the newer Internet adopters by testing them on early viral sensations.
"We've had enough of new people coming over to our information superhighway with no respect for our dial-up history and traditions," the site states. "This test on Early Internet Virals will determine if you are allowed to stay."
If the earliest viral hit you can cite is "Evolution of Dance," you probably won't do too well on this test.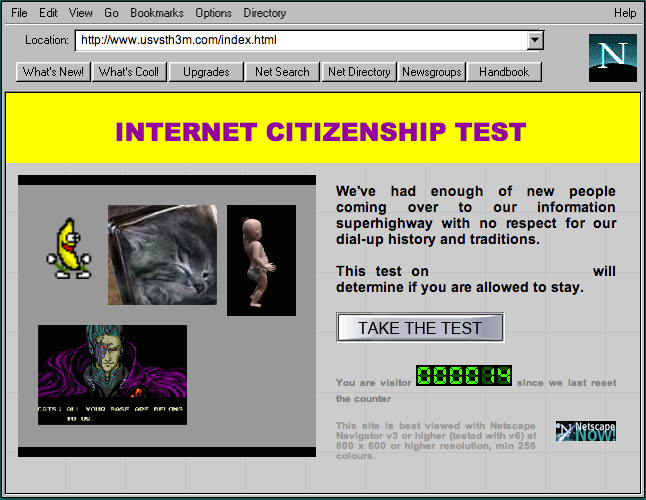 The test looks like something straight from a '90s website with flash text and GIFs—and it even has that dreadful dial-up sound we never want to hear again.
As an Easter egg of sorts, if you click the tabs on the window, fake pop-up ads will start to pop up. If you get too many of them, you'll get a familiar sight to Windows users—even if you're on a Mac.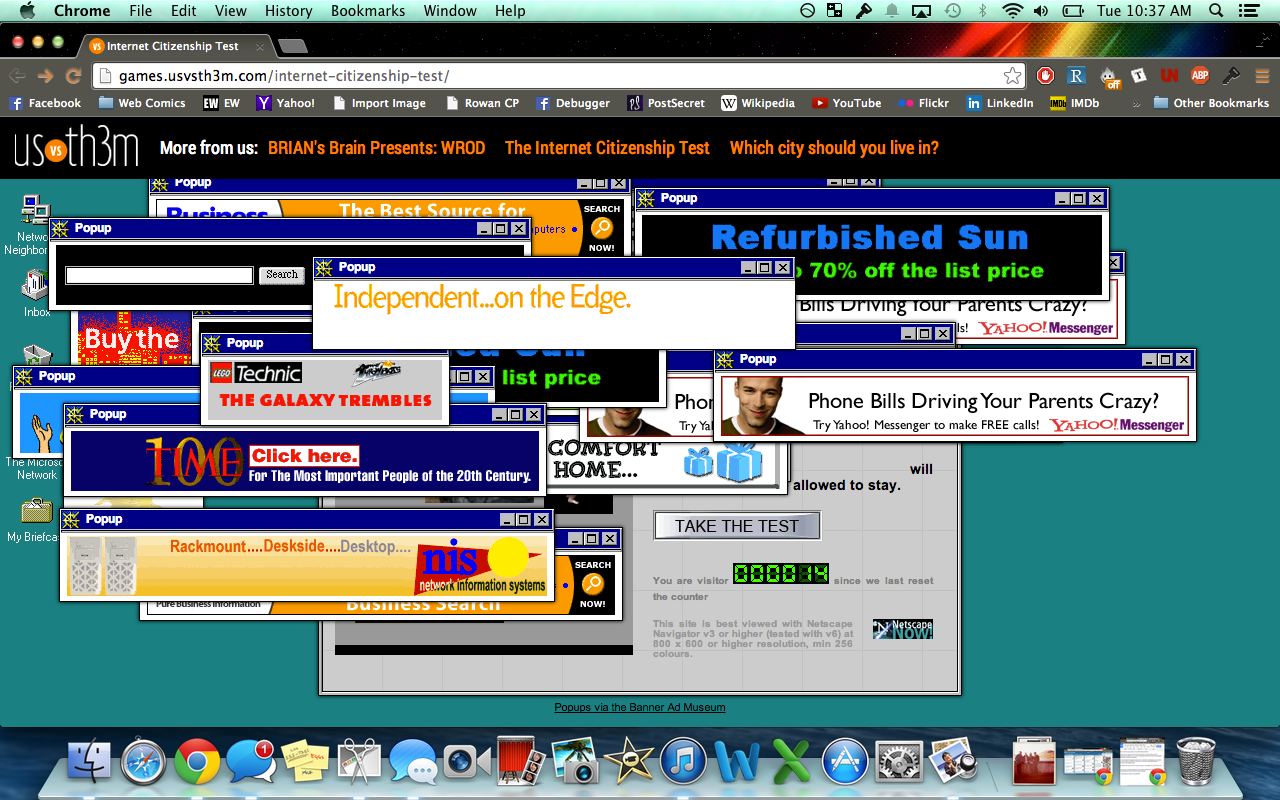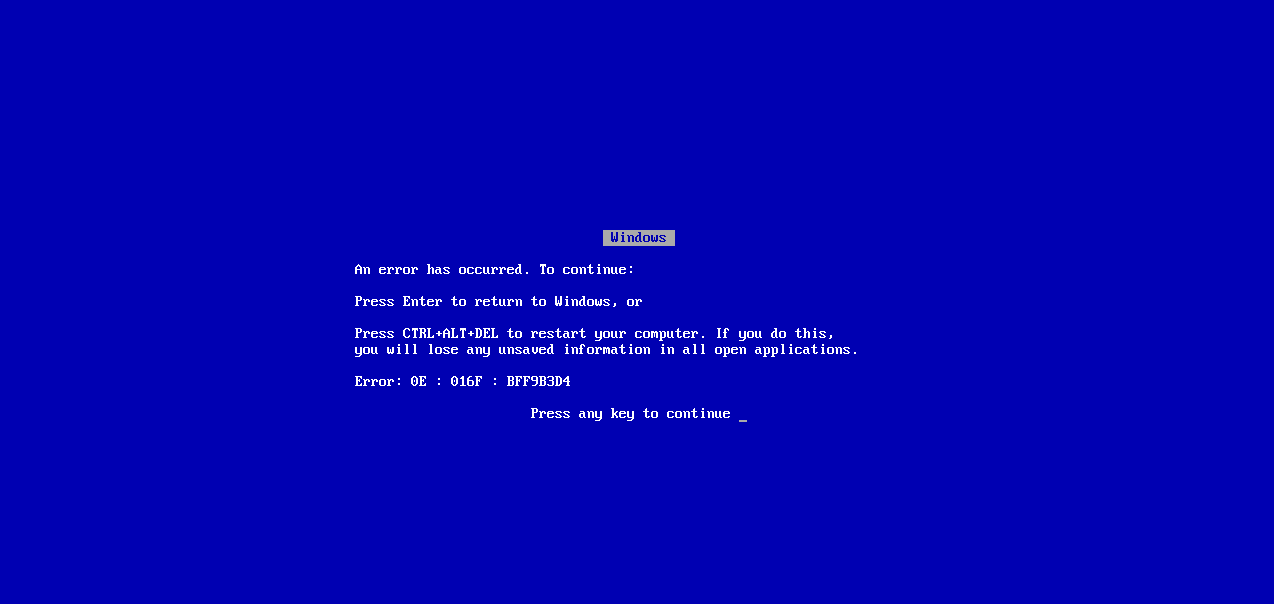 The test itself is 10 questions on the earliest Internet viral hits including Oolong the bunny, a revolutionary picture of Jesus from 1996, and how Domo Kun became Internet famous.
I tried the test out myself and failed in spectacular fashion. Perhaps you can do better and not have to hand over your citzenship card like I did.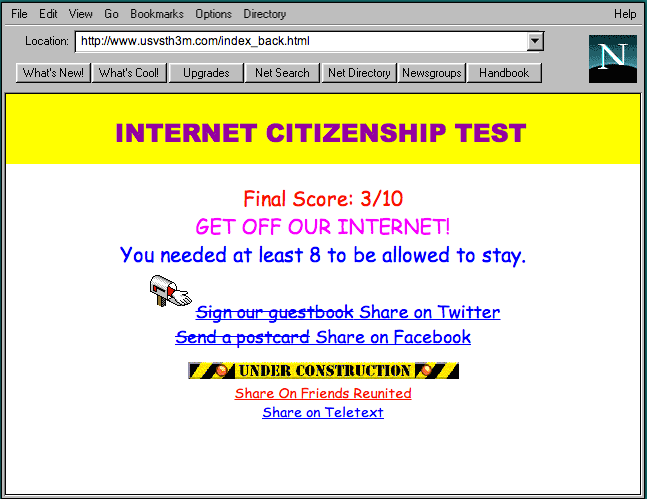 H/T Laughing Squid | Photo via Jay Reed/Flickr