What if the man who fell to Earth did so with a secret companion?
That's the gist of David Bowie, Lady Hedgehog, the weirdest Instagram account you're not yet following.
"Half Rockstar, Half Hedgehog. All Lady," reads the cutline for the single-serving photo blog, which pairs images of the Thin White Duke with an adorable hedgehog.
It's a simple concept, but it's executed as masterfully as Bowie's Berlin-era. With more than 625 photos since January, the account captures every phase and stage from Bowie's chameleon career: the early years, Diamond Dogs, and of course, Labyrinth.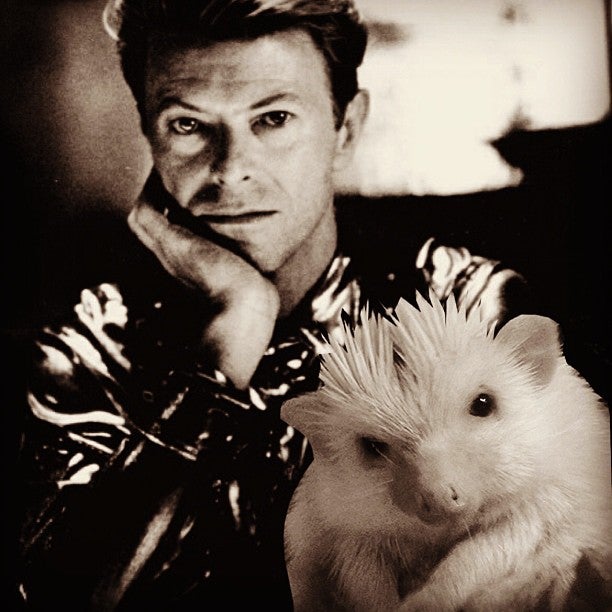 The lady hog has more than 3,800 fans, including songwriter Matt Nathanson and one who suggested she needs "an app, a series on Netflix, and a viral music video on YouTube. And then go on tour."
The account isn't just Photoshop magic, though. The pet has actually spent some time with Bobcat Goldthwait. Sure, that's not exactly studio time with Bowie, but it's a start.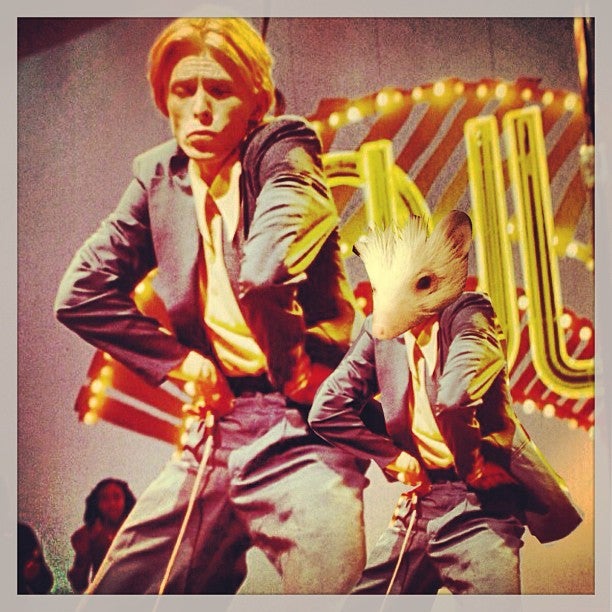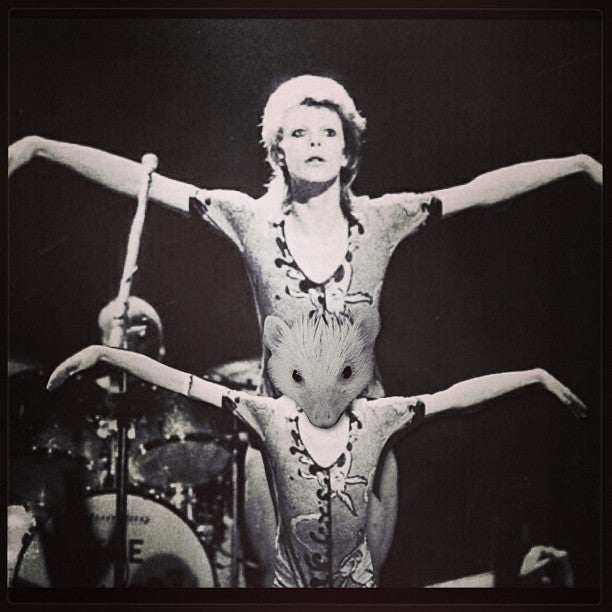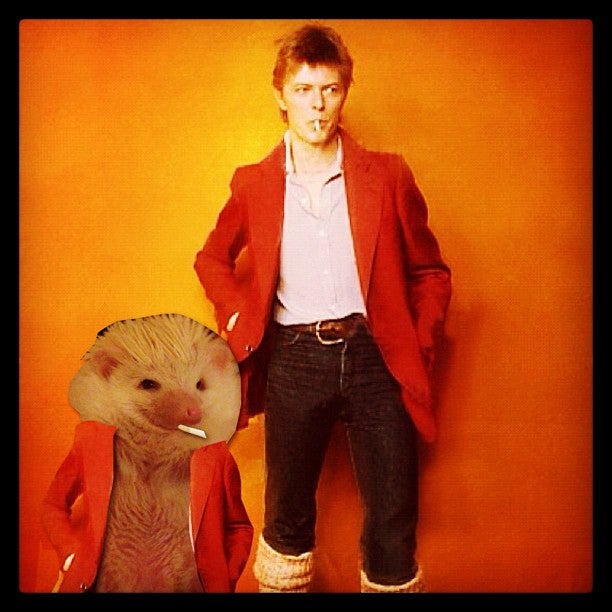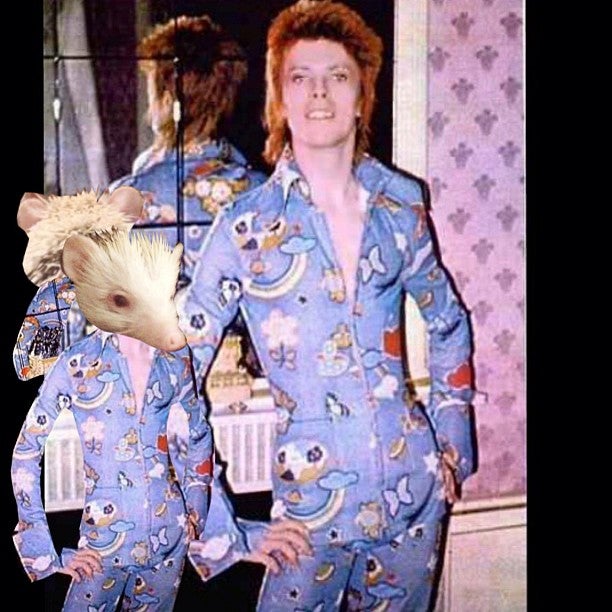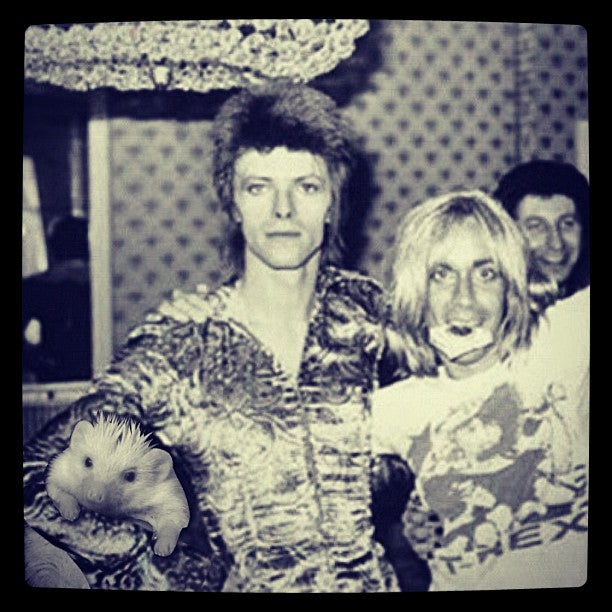 Photos via @davidbowieladyhog/Instagram