The 2008 film In Bruges, starring Colin Farrell and Brendan Gleeson as two hitmen sent to hide out in Belgium after a job gone wrong, is essential viewing. It's also a low-key great Christmas movie.
But this week, one scene from Martin McDonagh's dark comedy was recirculated to sum up American solidarity in the era of count the votes/stop the count. In the scene, which has already been a meme for a few years, Gleeson's Ken has been ordered to kill Farrell's Ray by their boss (a wonderfully unhinged Ralph Fiennes). In a long tracking shot, we see Ken approach Ray from behind while he's sitting on a bench, but just as he points the gun at Ray's head, we see Ray point a gun at his own head.
The image used in the object-labeling meme is a little different than the one in the movie, but one newer version got the point across: Ray and Ken are "America" and the guns are "Americans."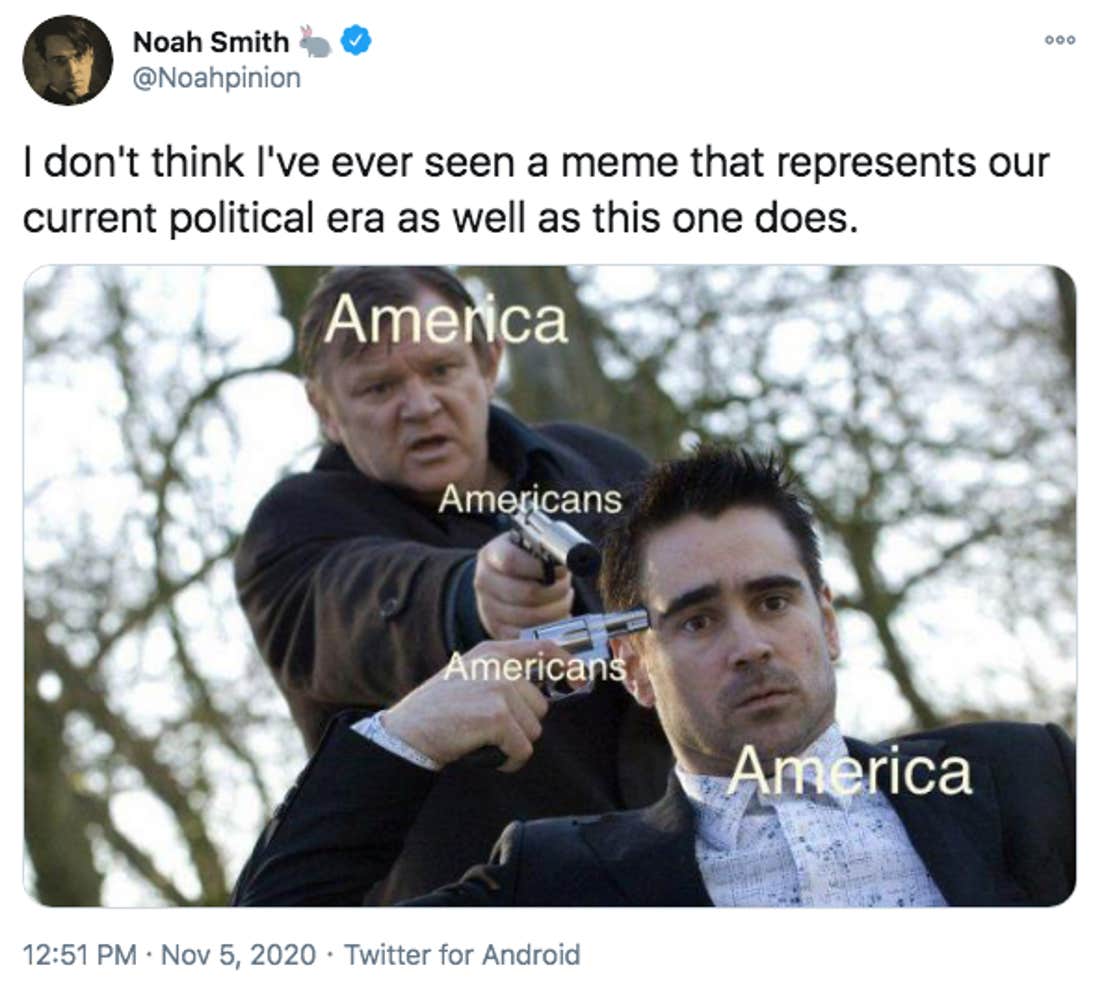 Wednesday's bad Gap tweet was also addressed.
While I haven't seen this take yet, this image could also easily be labeled "Stop the vote" (Ken) and "Count the vote" (Ray). It's also something of a distant cousin to the "Wait, it's all Ohio?" meme.
If anything, this resurgence should just drive people to watch In Bruges. This isn't the only scene that mirrors the collective uncertainty of right now, or the feeling of being in purgatory.
---
More essential culture reads
---