Are you a discerning art collector? Do you love Tom Hanks? Then a new Tumblr called I Draw Tom Hanks might just have a piece that will really tie the room together.
For just $9,000, a piece of true Tom Hanks fan art could be yours. Or "Tim Hank," as he's lovingly referred to on the site. Also, "Tob Hangs." Basically anything but Tom Hanks.
There's certainly a bit of cheeky obliviousness to bad art here, sort of like in the YouTube series How to Draw. When asked about wiggle room on the $9,000 price tag, the artist listed very specific criteria for the drawings, in relation to price:
1. likeliness to Mr Hank

2. overall quality (ranges from "tattered" to "mint condition")

3. current market trends

4. supply and demand

5. I owe some very scary people nine thousand dollars.
Here's this beaut, from the little-seen film Jeremy McGuire: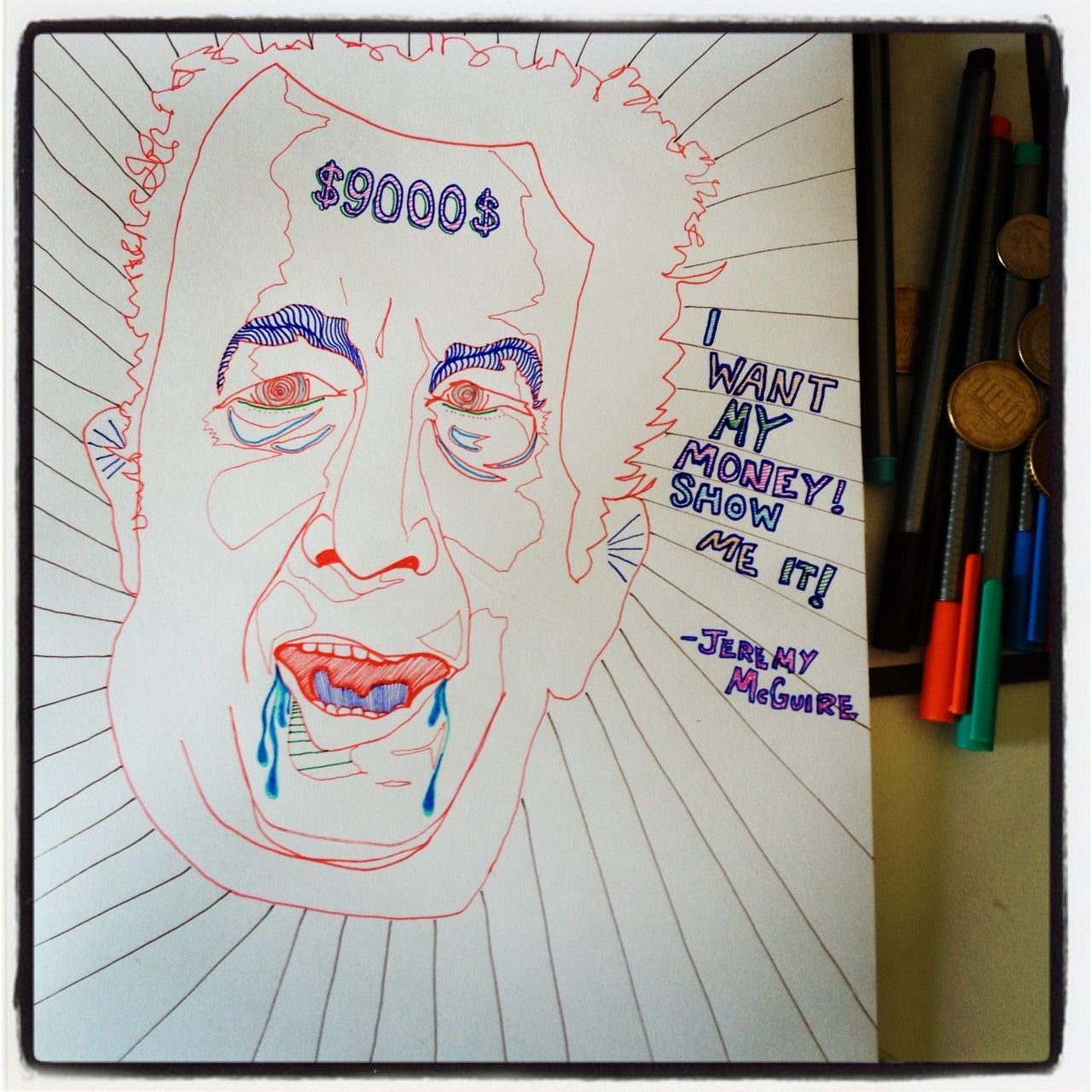 And Hanks as we all remember him in Castaway: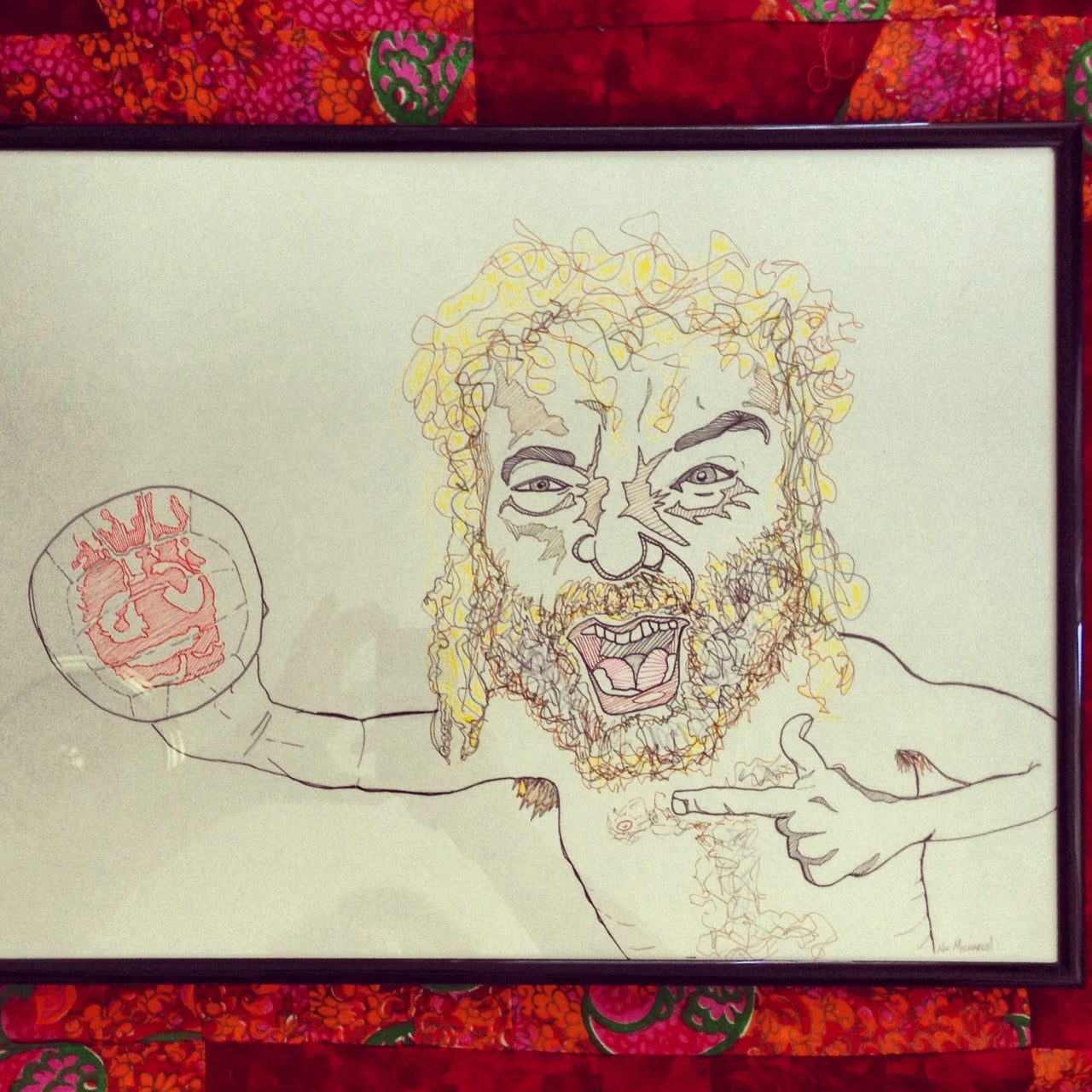 Hanks and Rita Wilson on their wedding day, plus some sort of demonic groomsman. Perfect for the bedroom!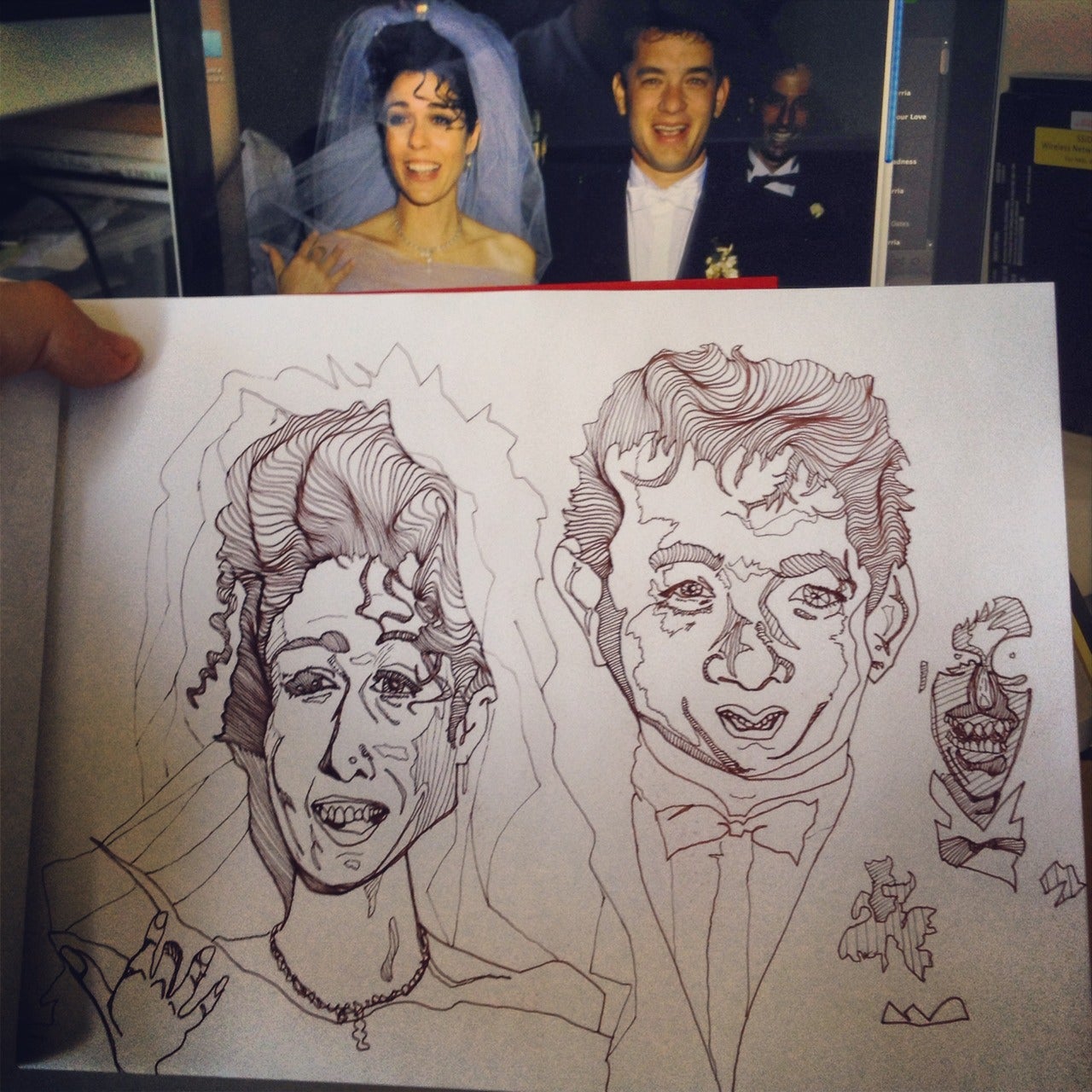 Tom Hanks in any medium is charming, though. He's so charming, his recent jury duty resulted in a mistrial after a starstruck member of the L.A. city attorney's office approached him on a lunch break. No word on a courtoom sketch just yet.
Photo via I Draw Tom Hanks