Facebook's $2 billion purchase of virtual reality company Oculus VR doesn't just mean a lot of teeth-gnashing over on Reddit and Kickstarter—it also indicates that Uncle Zuck et al. have a mind to make their social network a little more immersive.
But how can we sink any deeper into the cognitive quicksand that is our Facebook News Feed? Perhaps by donning a clunky Oculus Rift headset and entering a Wolfenstein 3-D version of it.
"Welcome to Facebook" pic.twitter.com/nZRXx0mV21

— Marty (@smarty) March 25, 2014
So far, we've heard amusing speculation that playing FarmVille will become more like working on an actual farm (which could take some of the fun out of it) and that the Facebook "poke," already a deeply divisive feature, might take on a dimension of real physical discomfort. These notions, of course, are just the tip of the iceberg.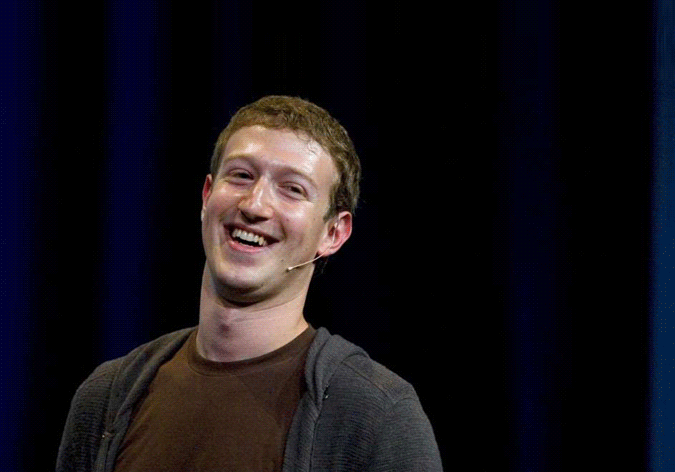 GIF via Reddit
Because Facebook, when you strip away the ads and promotions, is supposed to be about managing your many friendships—a task much easier to accomplish via the abstractions of a website. If we can suddenly "walk around" inside it, some of those interactions are going to reacquire the awkwardness we dispensed with by getting online in the first place. 
How, for example, are you going to "hide" your stupid friends' yammering updates? Drag a gag icon over their mouths? Unfriending altogether could be like slamming a door in someone's face—a justified response when you check into your photo archive and find that skeevy guy from the office already pawing through snapshots of your week on the beach at Rio. It could also be odd if Facebook asks about those persons "you may know" when they're standing right there, waiting for you to take an interest in them, as if lined up along the gym wall at a middle school dance.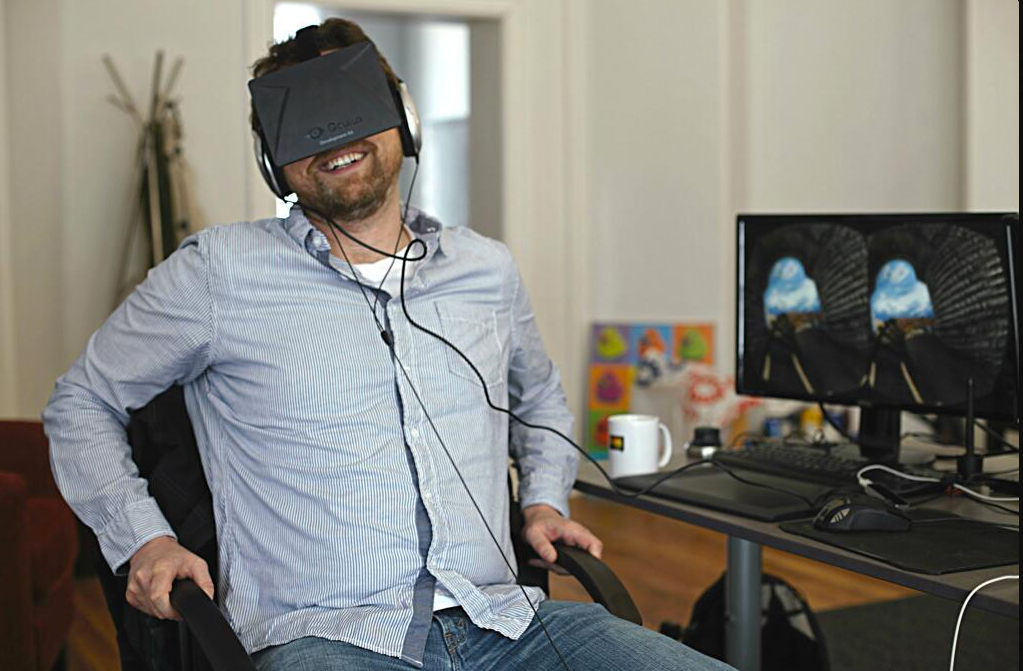 Photo via whiteguyswearingoculusrifts.tumblr.com
We're going to need a tolerable method of "liking," that's for sure, because if I have to go up to every post and news story I approve of and give it a squarely aimed thumbs-up, I'll just stop being a fan of stuff. And I have the feeling that the invites to your friends' open mic comedy shows will get stuck to the bottom of your shoes, impossible to get rid of. No more just abandoning your chats, either—saying "brb" and wandering off doesn't cut it IRL. Or in any spatially sound approximation of RL, we ought to say. (Not that Facebook's will resemble Minecraft.)
We were in talks about maybe bringing a version of Minecraft to Oculus. I just cancelled that deal. Facebook creeps me out.

— Markus Persson (@notch) March 25, 2014
Surely the worst occasion on Oculus Facebook, though, would be the anniversary of one's birth. Imagine it: A throng of people with whom you've lost all contact, save for this sad tradition, slapping you on the back and shouting generic phrases of goodwill into your ears, simply because a flashy arrow and the words "IT'S HIS BIRTHDAY" are floating above you. It's enough to make total anonymity to seem the preferable route, but it's still not as bad as virtual Twitter, where you have to carry retweets over to your account by wheelbarrow.
Photo by Sergey Galyonkin/Flickr (CC BY-SA 2.0)