Let's be real. If it weren't for TikTok's brilliant use of catchy audio as the foundation to its platform, the app would not be nearly as popular as it is today. While the abundance of creativity from TikTok users certainly drives the success of the platform, those 1-2 minute soundbites really echo in your head for days.
If you're interested in downloading the audio from TikToks—whether for fun or for your own TikTok-making devices—look no further. Here's a step-by-step guide on how to download your very own TikTok mp3.
TikTok mp3 download instructions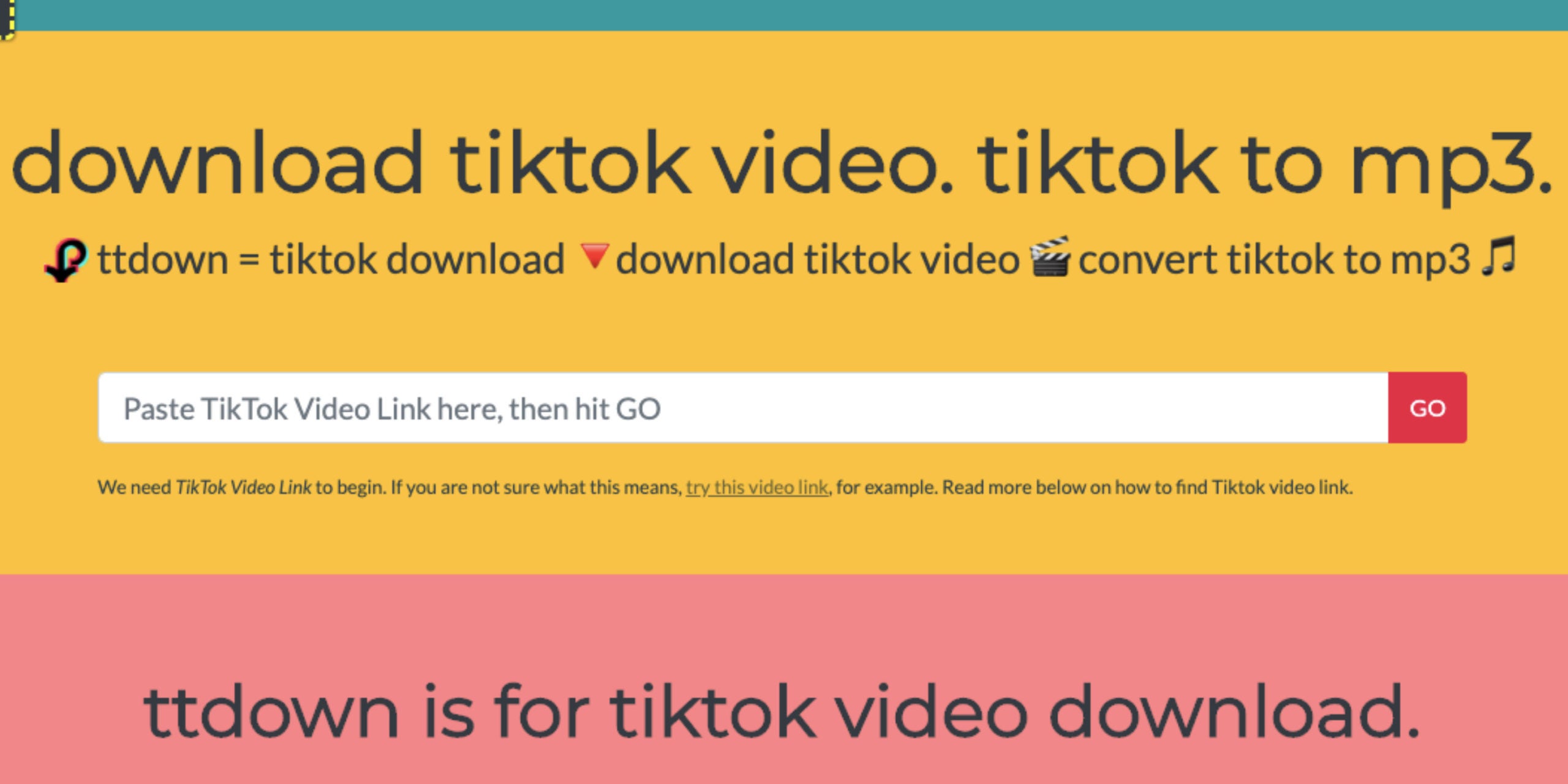 Step 1: Pick a TikTok
Find a TikTok with audio you'd like to download. Copy the link of the TikTok—you'll need it soon.
Ttdown is a free website exclusively dedicated to downloading TikToks as audio and video files. Unlike most "free download/convert" sites, it's not spammy and its interface is quite simple.
Step 3: Paste your link
There's a white search bar right in the middle of the main page that says "Paste TikTok Video Link here, then hit GO." Go ahead and paste your TikTok link into that white box, and then hit the red "GO" button.
Step 4: Navigate to the mp3 file
Once you've hit "GO" and the page reloads, scroll down until you see orange text that says "video found.. let's party." Underneath that text, you'll see a red button that says "download HD" and a green button that says "download mp3." Click the green button.
Step 5: Download TikTok mp3
After clicking the green button, the page will reload again. Scroll back down until you see orange text again (this time it'll say "mp3 found.. let's party"). Right click on the red button that says "download mp3" and select "Save Link As…" Rename your file as your heart desires, and voilà! You have your TikTok mp3.