Memes are often used to mock things people don't like. While that can be fun, it's nice to see one that showcases cooperation instead. That's the idea with the new "hands" meme that seems to be all over Twitter lately. The object labeling meme allows users to showcase (often disparate) groups that come together over a common interest or goal.
For instance, it doesn't matter if you're a little kid or a hardcore goth, you're gonna love Halloween.
https://twitter.com/doodlefrog/status/1026667277171576832
Also, it doesn't matter if you're a dad who went to high school in the '80s, or a queer teen today: You can bond over Depeche Mode.
https://twitter.com/bloodIust_/status/1027394840638631936
The list goes on and on.
i'm obsessed with these memes pic.twitter.com/gpa5GTQ2o4

— rowan (@gayhorrorfilm) August 15, 2018
We came up with this last night pic.twitter.com/xfDGYAq9jp

— ♡pola can't type properly♡ (@bitterpola) August 17, 2018
August 16, 2018
https://twitter.com/wine_dad/status/1031123647606472704
https://twitter.com/riverjp/status/1031276103007182849
It's not unlike the "Epic Handshake" meme from Predator that recently made a comeback.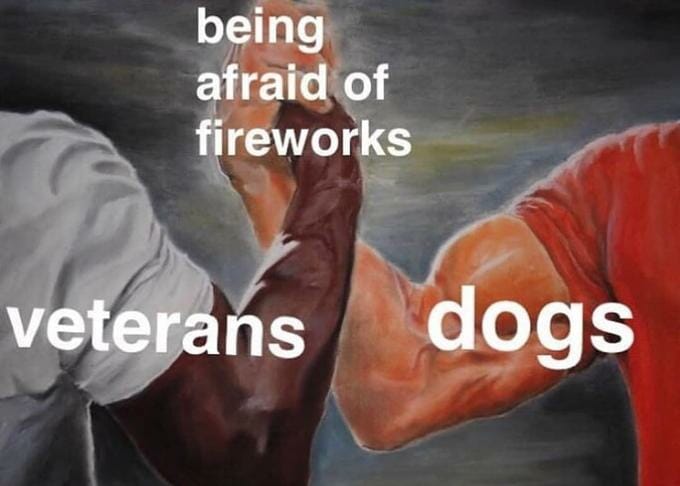 Or just the classic "Business Handshake" meme.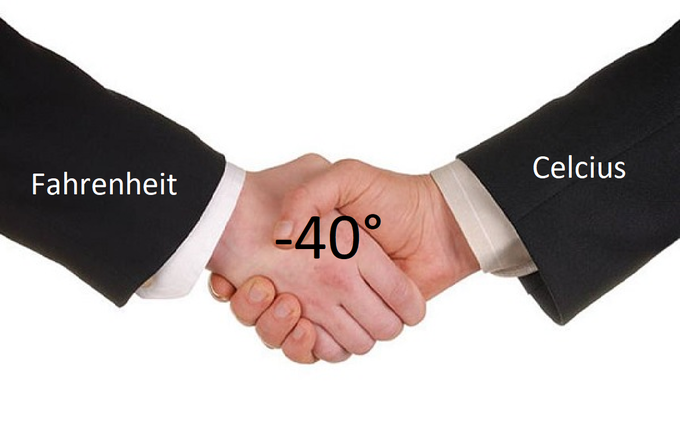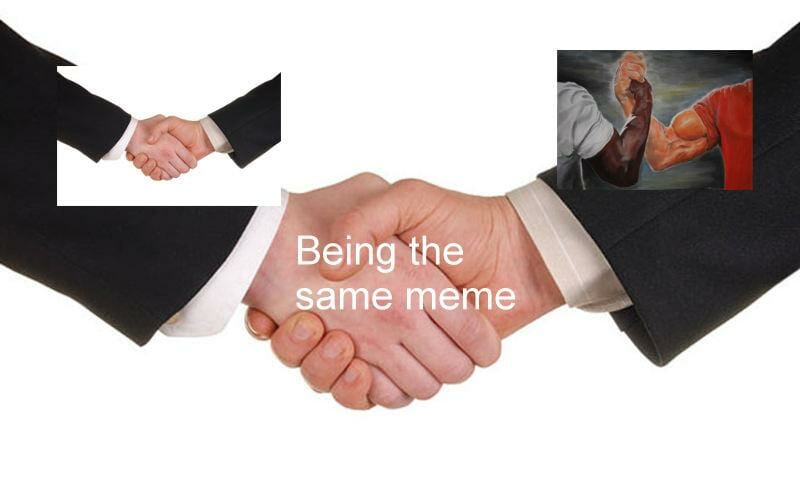 The new meme allows you to add more groups based on the number of hands available.
So does this meme perhaps herald a new era of understanding and cooperation among different races, religions, and political factions? Probably not, but it's nice to know that we can all at least agree that churros are delicious.
August 17, 2018
Hey, it's a start.
READ MORE: