We've heard of retro, but this is ridiculous. Greek gods memes are flooding Reddit.
If you took a look at the "new" section of the r/memes subreddit on Friday, you found that every third meme or so was a reference to Greek mythology.
Greek gods Reddit memes
There's a meme about Zeus' notorious wandering eye.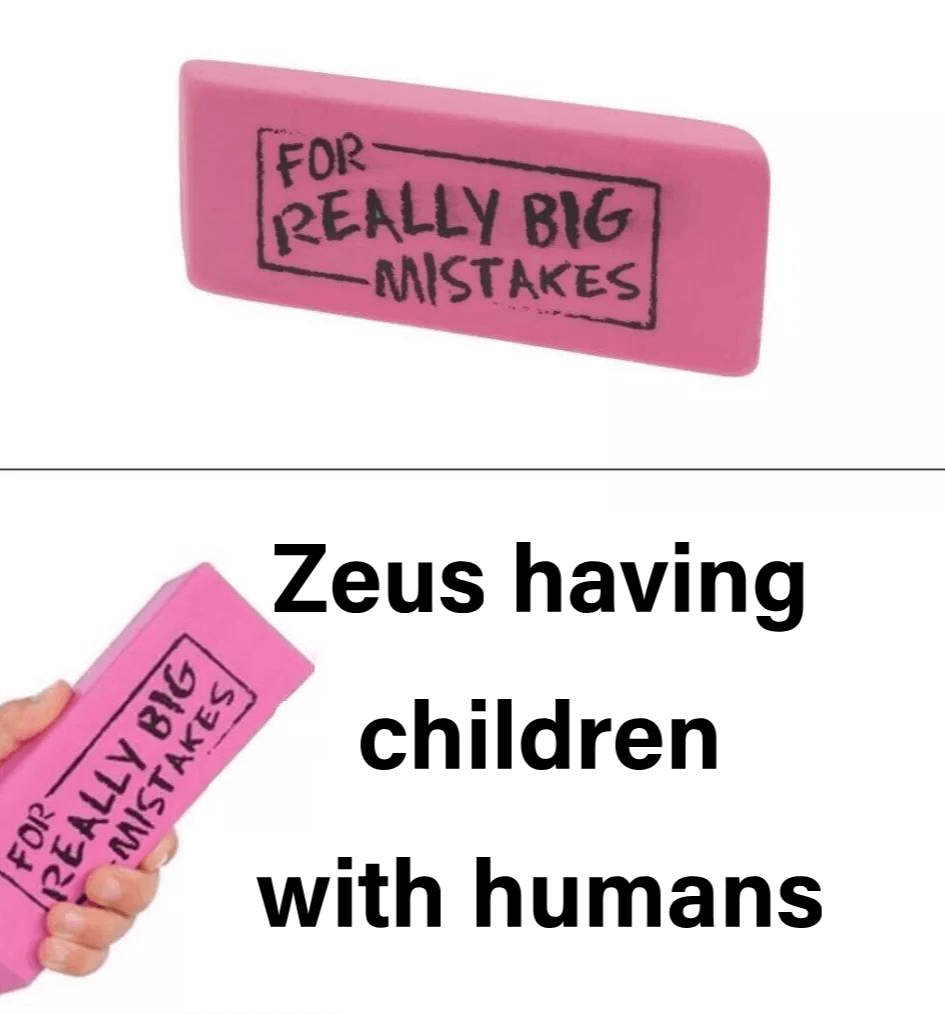 Other Greek gods memes referenced the sometimes testy relationship among the deities.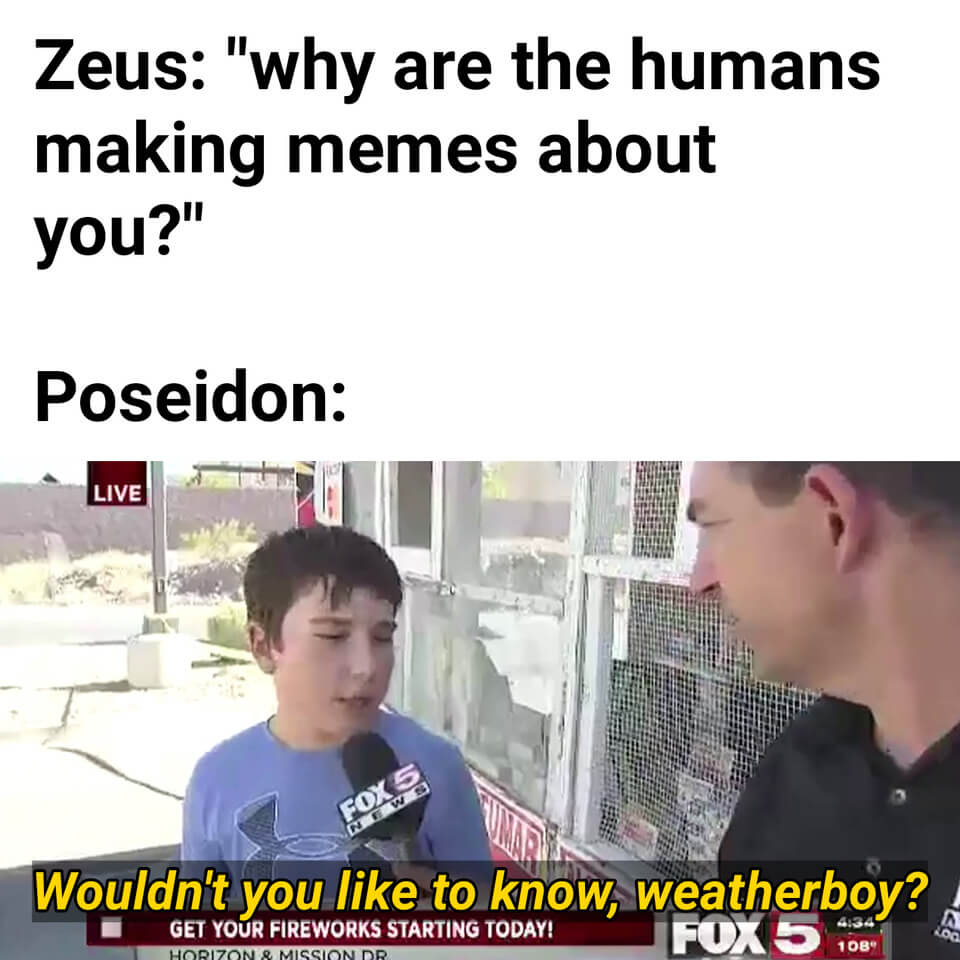 Some memes weren't limited to only Greek gods. Fans of Roman and Norse mythology were also getting in on the act. If it was an old god, you better believe it was being memed.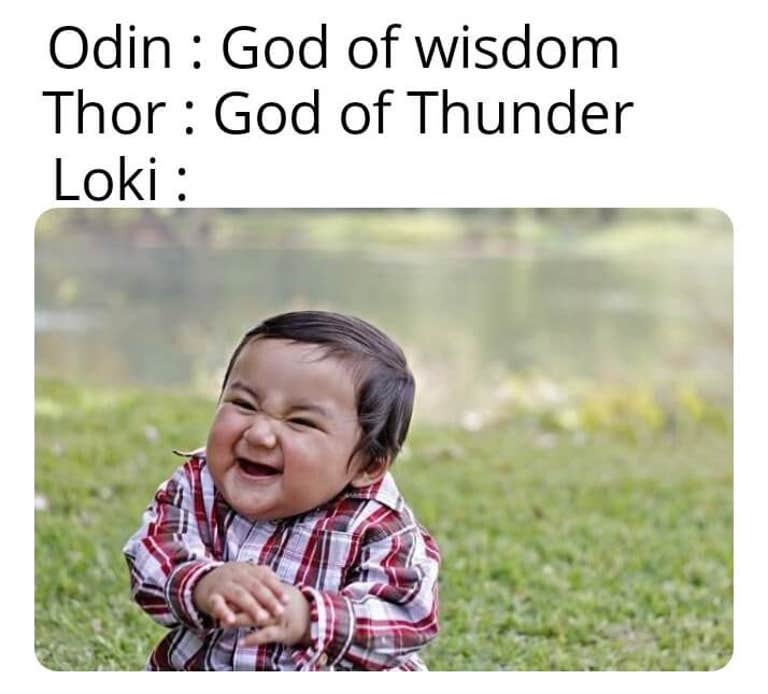 The Greek gods memes started appearing on Reddit onThursday. No, there isn't a sudden resurgence of polytheism in these apocalyptic times. It turns out the reason for the sudden appearance of these dank memes from antiquity is actually quite modern.
Percy Jackson reboot rumors
Rick Riordan, author of the mythology-inspired Percy Jackson series, is pushing Disney to reboot the franchise as a big-budget TV effort for Disney+. Riordan and many fans have gone on record criticizing the previous film adaptations of the series.
The success of The Lightning Thief: The Percy Jackson Musical on Broadway and the merger between Fox and Disney have reportedly spurred Riordan's reboot ambitions. The musical began its run in August and has been successful enough to warrant a national touring cast. As a result, rumors of a potential reboot have been percolating for several months, but the Greek gods memes and social media buzz are the high-water mark of the Percy Jackson rumor mill so far.
When Riordan took to Twitter to share his thinking he also used the hashtag #DisneyAdaptPercyJackson, which gave the idea social media steam.
Thank you, guys, for getting this trending with no prompting. I have nothing to announce on this front yet, but I am in LA right now, trying hard to convince the powers-that-be that this needs to happen for you, the fans. Your enthusiasm online helps! #DisneyAdaptPercyJackson

— Rick Riordan (@camphalfblood) December 11, 2019
A number of redditors have confirmed that their Greek gods meme-making was inspired by Percy Jackson.
"Percy Jackson was trending on Twitter recently. That may have caused folks who read them previously to start thinking about them/Greek mythology," Reddit user IcarusBen wrote. "Long periods of thinking about a thing across a wide enough span of the population is how memes are born."
To that point, it does appear some meme-makers are just mythology fans independent of Percy Jackson and joined in on the fun. Mythology fans, fans of Disney's Hercules, and people who just like memes also got in on the action.
Whether or not we're getting a reimagining of Percy Jackson, we are getting some dank Olympian memes.
READ MORE: