One TikToker's day was ruined after her grandmother sent her a nude by accident.
The TikToker, @mimibae89, noted that she was unable to continue working after seeing the not-so-safe-for-work photo of her grandmother.
The grandmother followed up the accidental text with a very apologetic voicemail, which the TikToker featured in her video.
"This is your grandmother," the grandmother begins. "I meant to send it to my friend, Brian Allen. Please delete that picture."
The grandmother adds that when she realized she sent the photo to her granddaughter instead of Allen, she "felt so bad."
"I was sending it to Brian Allen," she reiterates.
The TikToker appeared distraught, shaking her head in silence while listening to the voicemail. The video has been viewed 1.2 million times since being posted to TikTok on Monday. It was eventually reposted to Twitter, where it went even more viral.
People online are reacting with mixed feelings. Others are horrified for the TikToker, saying they are "dying for her." Some simply found the whole thing hilarious and love that grandma dragged Brian Allen into the mix.
"She done put Brian Allen on blast," one TikTok commenter wrote.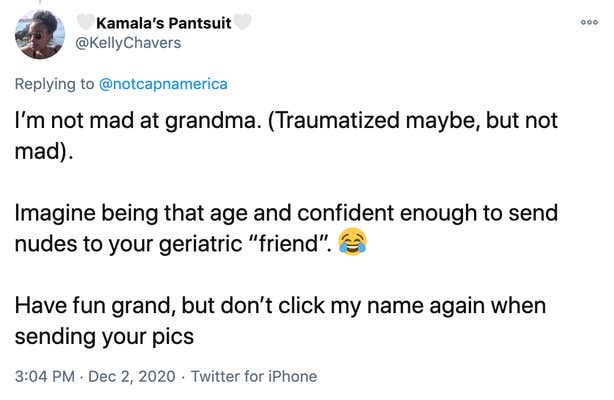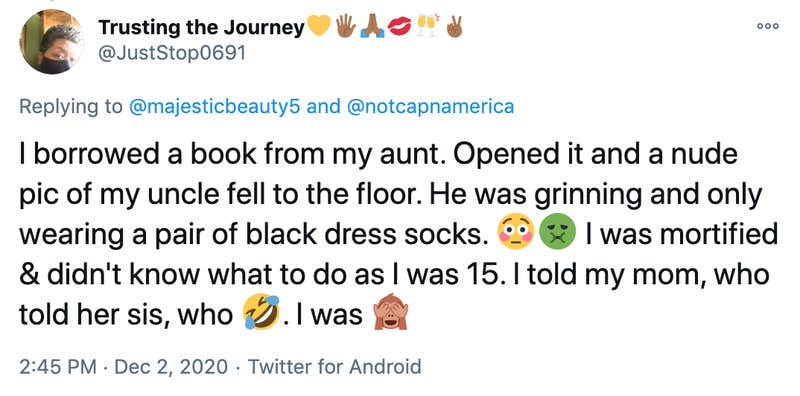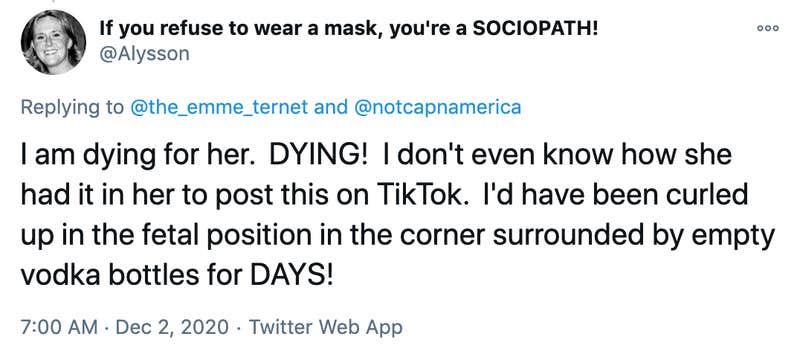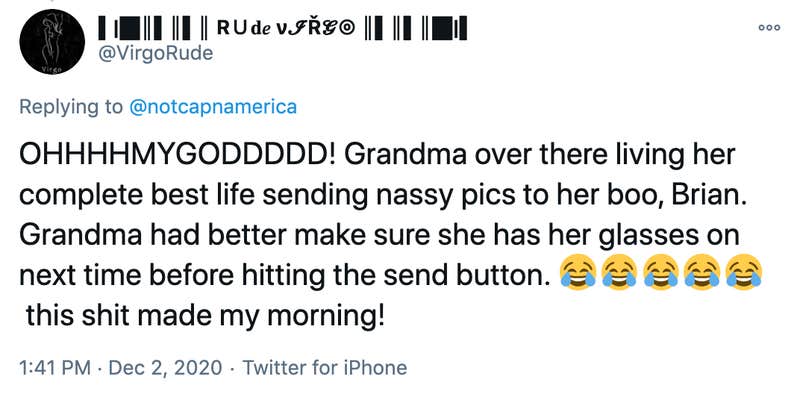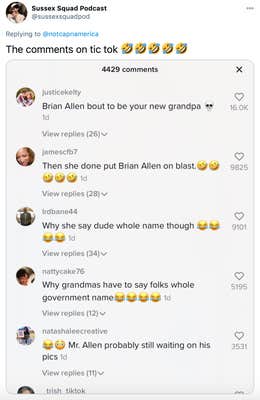 The overwhelming consensus, however, is that grandma deserves respect for "still being a freak" and "living her best life."