Goth Crocs are finally here—and, no, we don't mean caiman. Those things have been around for millions of years.
We're talking about the shoes. You know the ones you put on when a sandal just seems too formal.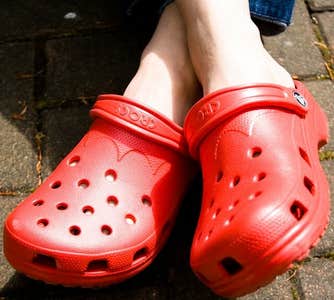 Well now someone has made a goth/punk/metal version you can buy on Esty for a mere $240 ($260 if you want the ankle chain).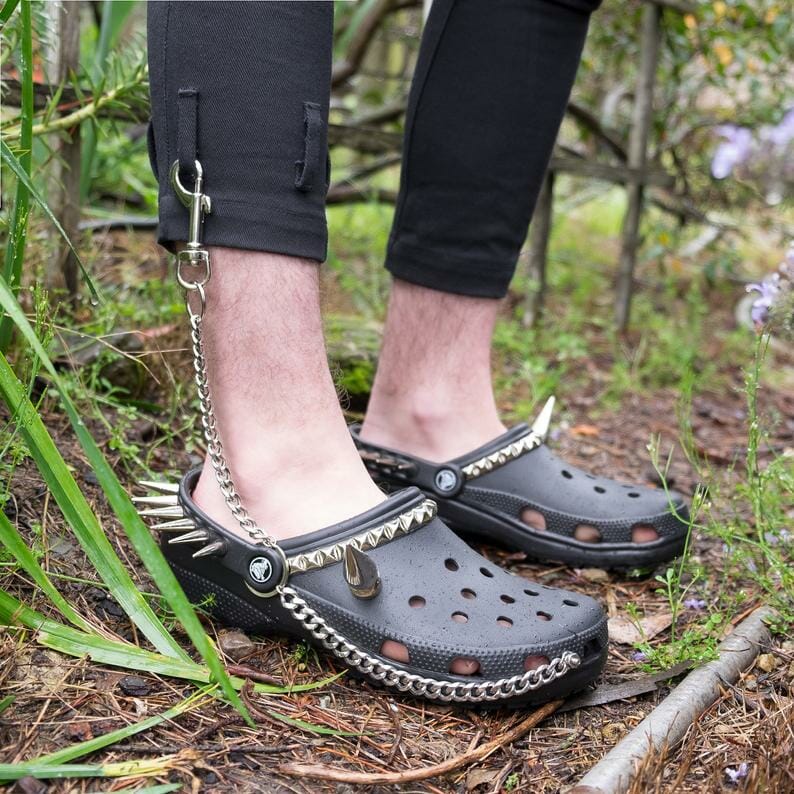 The Crocs in question come from a company called HeavyCreamStore on Etsy, who will also sell you a sweater that says "Poser" if that's your bag.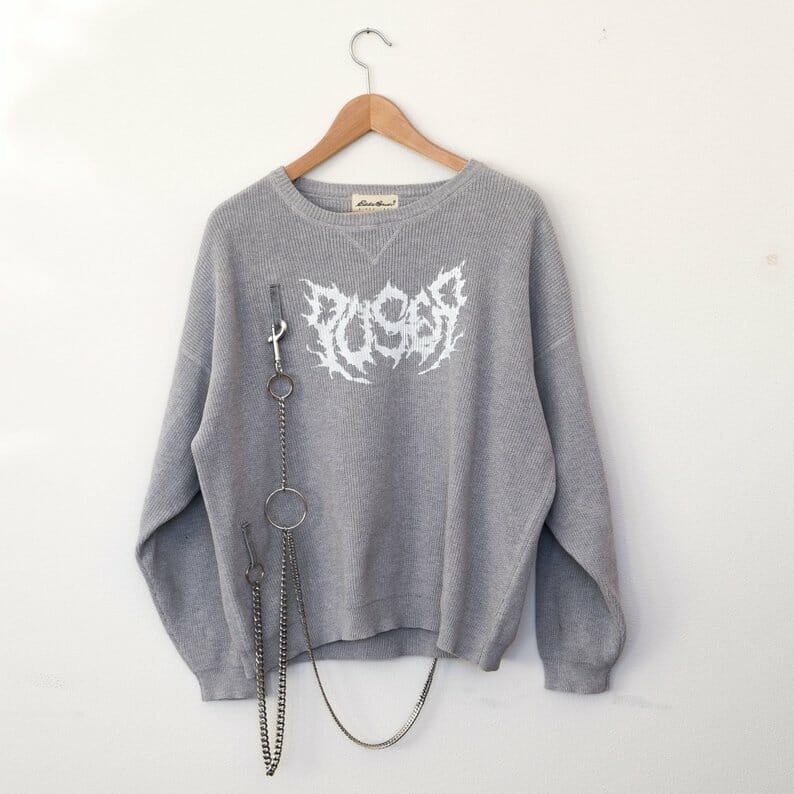 "Punk spike crocs to make your feet into the final form rare Pokémon they were meant to be," HeavyCream proclaims in the products description. The shoes feature nickel plated spikes and the chain, if you want to shell out the extra $20, is stainless steel.
The crocs were designed by someone who goes by @garbage_b0y on Instagram, and lists himself as an "uninfluential influencer / viral foot model".
He certainly seems to have interesting taste in footwear.
Twitter, as you might imagine, was freaking out about the oddly adorned shoes.
therapist: goth crocs aren't real, they can't hurt you
goth crocs: pic.twitter.com/CQuTqJztXv

— Dev (@probablysatann) March 26, 2019
I'm not exaggerating when I say these are the hardest shoes I've ever seen pic.twitter.com/l36fcuVUfz

— brody (@brodymckeegan) March 25, 2019
https://twitter.com/diavolowo/status/1110775523972653061
March 27, 2019
This is far from the first time we've seen high-end Crocs making waves. There was, of course, the much maligned high-heel Croc.
There are so many sad things going on in the world right now. We didn't need to add high heel crocs to the list. #crocs pic.twitter.com/8PdWE15YaC

— StilettoNinja (@bonheurchasse) July 12, 2018
And the much-loved Post Malone signature Croc. Even Madonna wanted a pair of those.
There's some sort of joke going on here. Something like, "Hey these shoes were meant to be cheap and comfortable but what if we made them super awkward and expensive?" And while we aren't saying it's not funny, if you shell out $260 on a pair of Crocs (come on, if you're gonna do it at least get the chain) the joke may just be on you.
Still, if your heart yearns for these shoes, and you happen to be flush with cash, by all means, don't deny yourself. Better to order them sooner rather than later, though. According to the product description, there is only one pair in stock, which probably means these bad boys are made to order. You're going to be waiting around for a bit before you can wear them out to… the club, the pool, or wherever it is you're hoping to show these things off.