Google Street View has captured some peculiar scenes over the years, from a Brit getting a handjob on a sidewalk to a donkey potentially getting run over in Botswana.
Now one of the search giant's Street View cars has frozen a moment one woman would rather forget: allegedly getting kicked out of her boyfriend's house.
A Google Street View screenshot posted on Reddit's r/funny forum early Thursday morning shows a woman standing in the street next to her car with a large pile of her belongings on the curb.
"This picture was taken a couple years ago since they have been broken up for a while now," the author of the post, lpmark04, wrote. "My buddy no longer lives in the same town as me but I became aware of this recently by his brother who is currently my coworker. I find this even more hilarious because I actually knew this girl, as me and my then-gf, her and my buddy used to double date occasionally."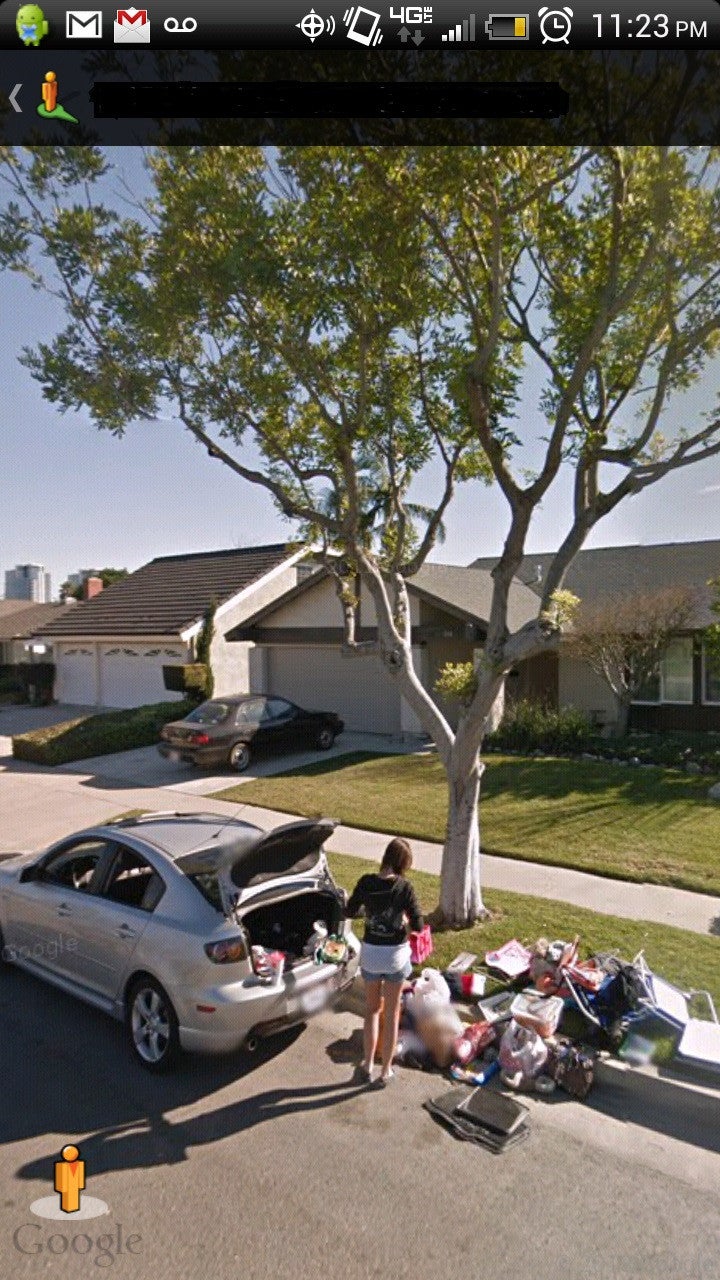 Of course, there's reason to be skeptical. Maybe the woman was just moving, or perhaps she was just "cleaning out her car," as one redditor suggested.
"[I] dunno, am I the only person that actually was bummed out about this?" fosiacat commented. "Who actually enjoys sadness?"
Photo via Reddit