Just over a year ago, Animal Crossing: New Horizons was released to a world newly introduced to COVID-19 and desperate for a lighthearted escape. The title took gamers—and everyone else—by storm, quickly overshadowing a global pandemic in conversations around the country.
A year past this charming, wholesome game's release, we are still mired in pandemic life. People are even more desperate for a chance to forget the outside world's stresses. But without a new Animal Crossing release on the horizon, fans aren't sure which game to pick up next. Don't worry, we've got you covered. At least one of these relaxing, uplifting games should scratch that Animal Crossing itch. Read on for the best games like Animal Crossing: New Horizons, and where you can purchase them.
The best games like Animal Crossing
1) Best multi-platform game like Animal Crossing: Stardew Valley
Available on: Xbox One, PS4, Nintendo Switch, PC, iOS and Android
If you enjoyed Animal Crossing: New Horizons, chances are you've heard of Stardew Valley. This 2016 title shares a lot of real estate with New Horizons, including the ability to interact with and befriend townspeople.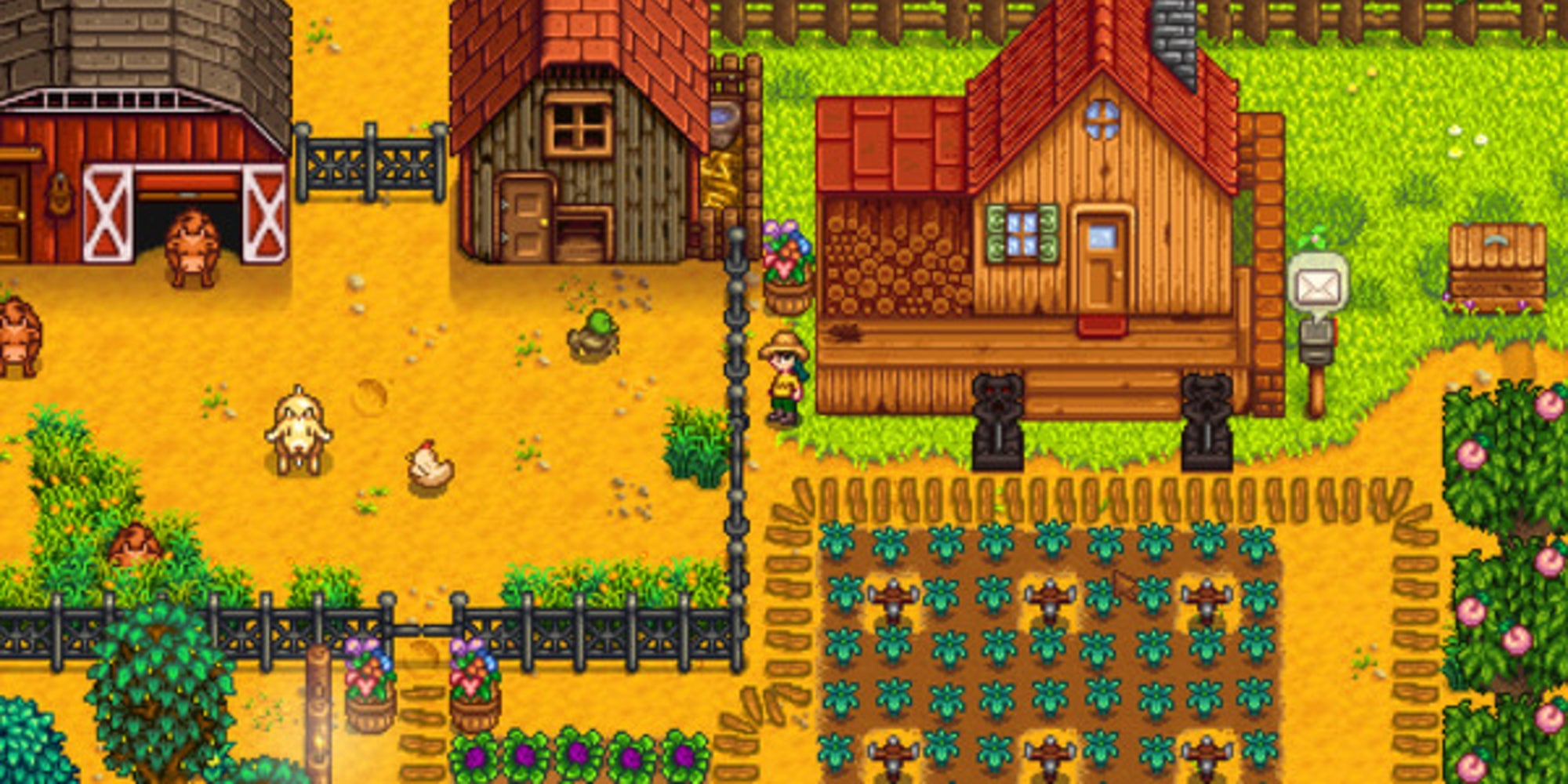 A simulation role-playing game with farming, mining, exploration, and fishing at its heart, Stardew Valley has a few perks that give it a boost over its competitors. Stardew Valley's multiplayer option allows friends to join in your next mellow play-through, and its loving homage to Harvest Moon is rife with upgraded nostalgia. Meet the local townsfolk, learn about life in your new rural village, and even find the wife or husband of your dreams in this lovely farming sim.
2) Best PC game like Animal Crossing: Garden Paws
Available on: PC
Despite the fact that this game was released in late 2018, Garden Paws feels like Animal Crossing: New Horizons' utterly adorable younger cousin. It has the same unhurried, calming energy but has been in development long enough to offer a few additional gameplay options.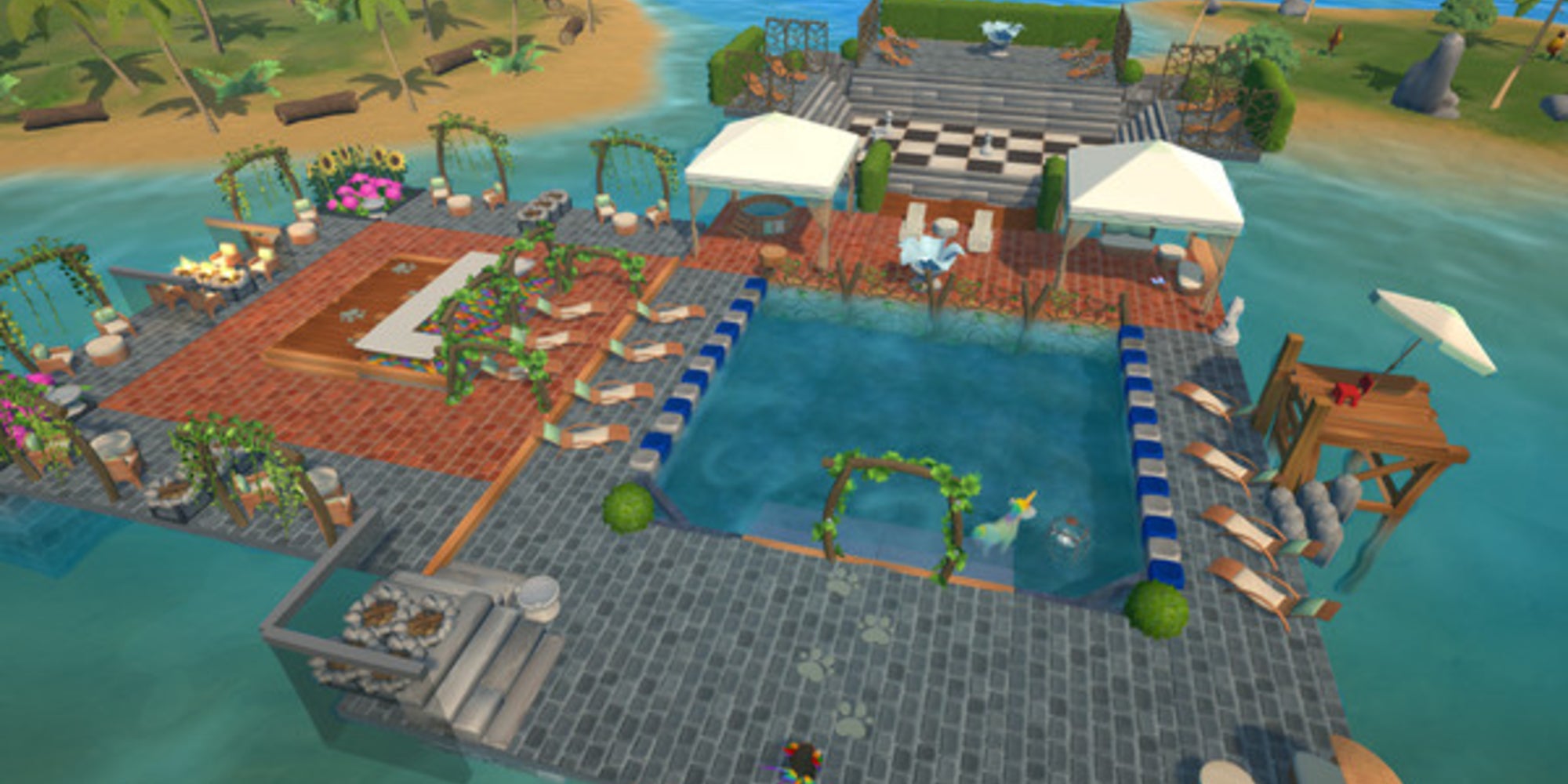 Playing as a precious animal yourself, Garden Paws invites players to work with other adorable locals to fix your new home and build up the town "so it can reach its full potential." Run a shop, explore the world, and use your earnings to improve your community. Garden Paws has New Horizons' soul while also offering the ability to breed animals and even go spelunking.
3) Best building game like Animal Crossing: My Time At Portia
Available on: Xbox One, PS4, Nintendo Switch, PC
If you were a fan of Animal Crossing: New Horizons' building aspects, you'll definitely enjoy My Time at Portia. A bit more complex than some of its peers, this game offers up a delightful balance of laid-back farming, fishing, and construction alongside dungeon crawling and a more intricate storyline.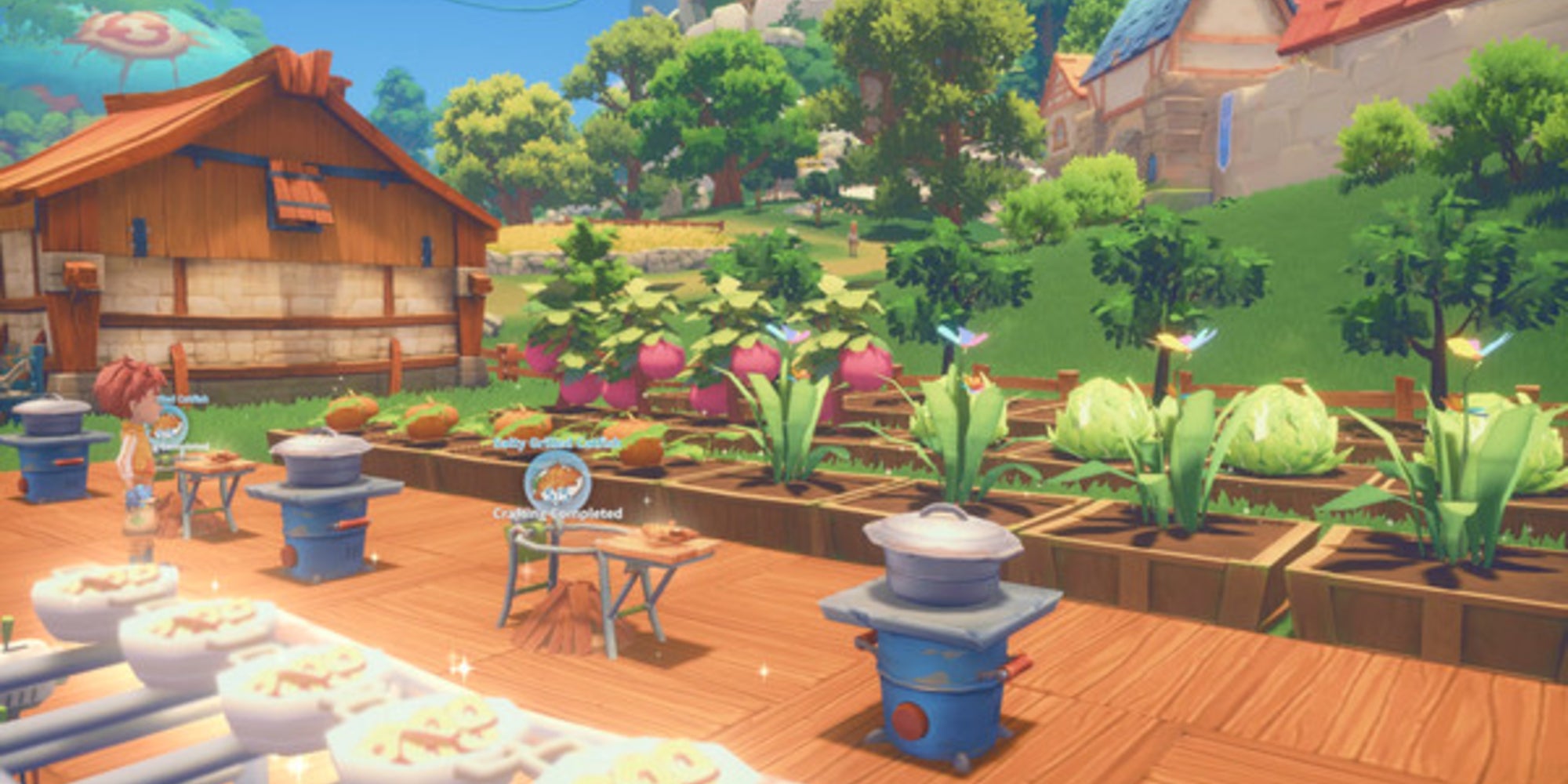 My Time at Portia has enough gameplay options to keep you busy for days, including mini-games and the option to marry NPCs. It's also calm enough for a nice relaxing gaming sesh, which—in a year that feels like an extension of 2020—is exactly what the doctor ordered.
4) Best puzzle game like Animal Crossing: Baba Is You
Available on: Nintendo Switch, PC
While Baba is You lacks the farming and exploration elements consistent across most titles on this list, it offers a similarly zen experience to games like Animal Crossing: New Horizons. If you purely compare the two games based on mechanics, they honestly couldn't be more different.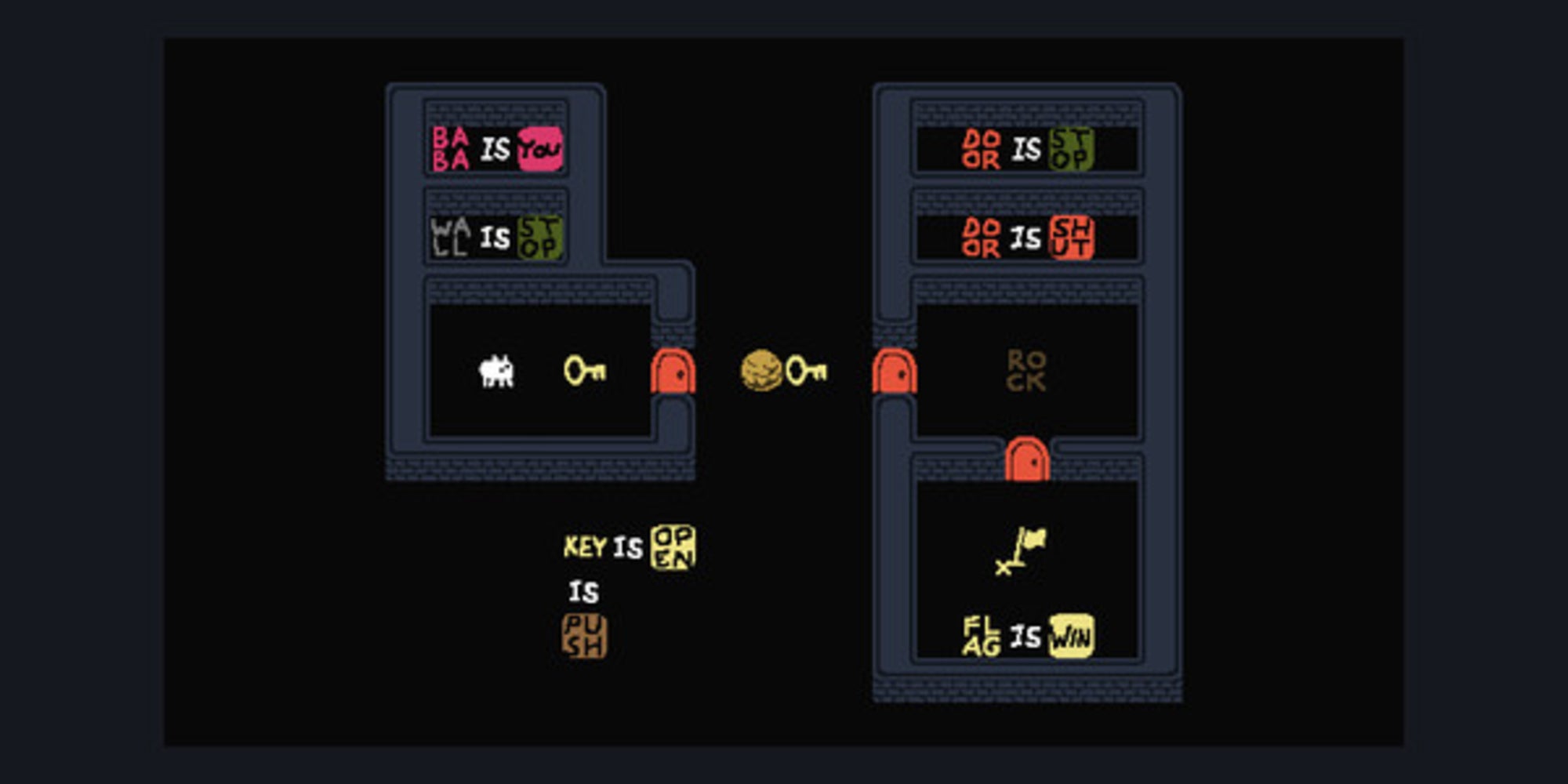 Baba is You's mind-bending creativity will give your brain a little exercise while the precious little Baba—who is you, if you haven't heard—provides all the adorable eye candy you could ask for. Each new level introduces creative, intuitive puzzles that will seem impossibly simple once you've found the answer.
5) Best upcoming game like Animal Crossing: Hokko Life
Available on: PC
Hokko Life has a remarkable amount in common with Animal Crossing: New Horizons, with charming animal NPCs and plenty of gathering, gardening, and fishing.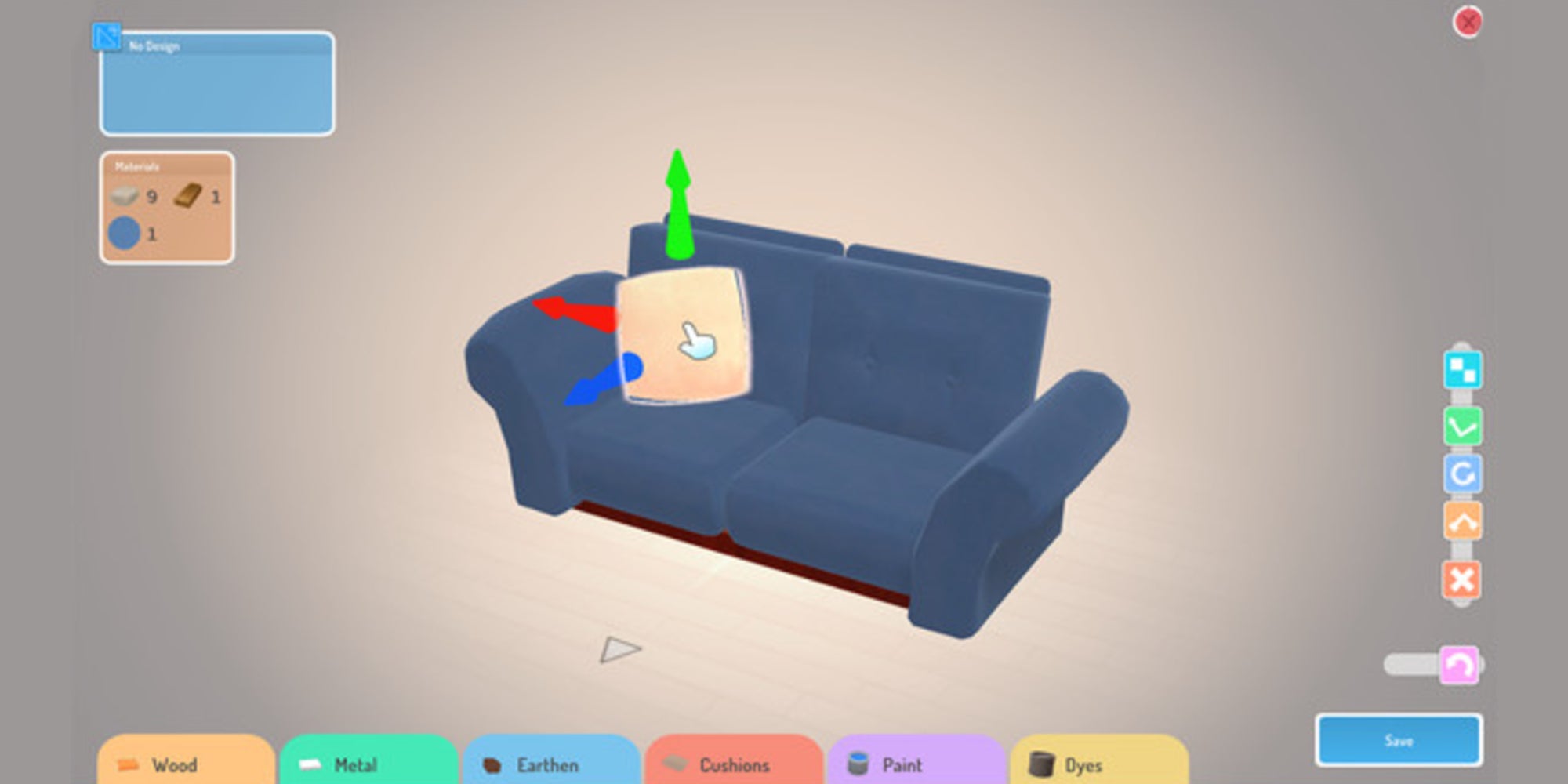 Hokko Life looks like the perfect game for New Horizons fans. Its colorful and relaxed energy is paired with a slew of similar gameplay options, making it feel like a long-lost cousin of the Animal Crossing family. A few added elements give this game a boost above the rest, like the ability to design your own clothes and an intricate styling system that allows you to get personal while you "design, build, and decorate homes for all of your new friends!"
Unfortunately, Hokko Life doesn't have a release date quite yet. But it's sure to delight Animal Crossing fans when it launches on PC.
6) Best free game like Animal Crossing: Happy Street
Available on: iOS and Android
Godzi Lab's mobile-only game Happy Street is surprisingly complex—given its free status.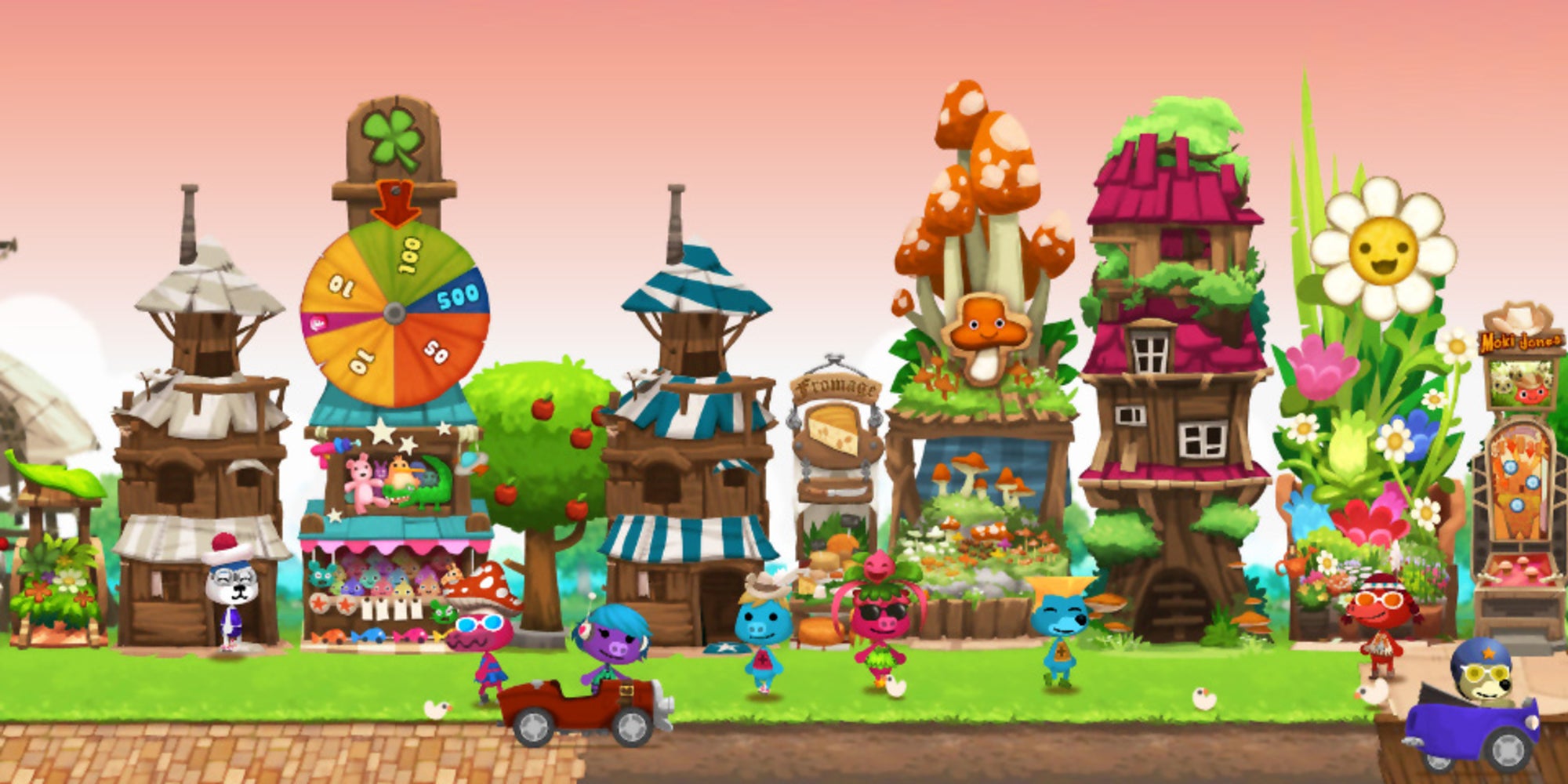 This game presents a world to explore "where everybody is happy". Players can enjoy a delightful range of gameplay options, including discovering new territory, building your own village, interacting with friends, playing mini games, fishing, crafting objects, and collecting resources. Top it off with the ability to discover and explore multiple unique environments, and you'll probably lose some sleep to this game.
Available on: Nintendo Switch, PC
If Doraemon: Story of Seasons feels painfully nostalgic, there's a reason. The Story of Seasons franchise is actually Harvest Moon, rebranded and updated to fit in with modern titles like New Horizons. The most recent Story of Seasons game actually stars anime characters from the popular Doraemon anime series.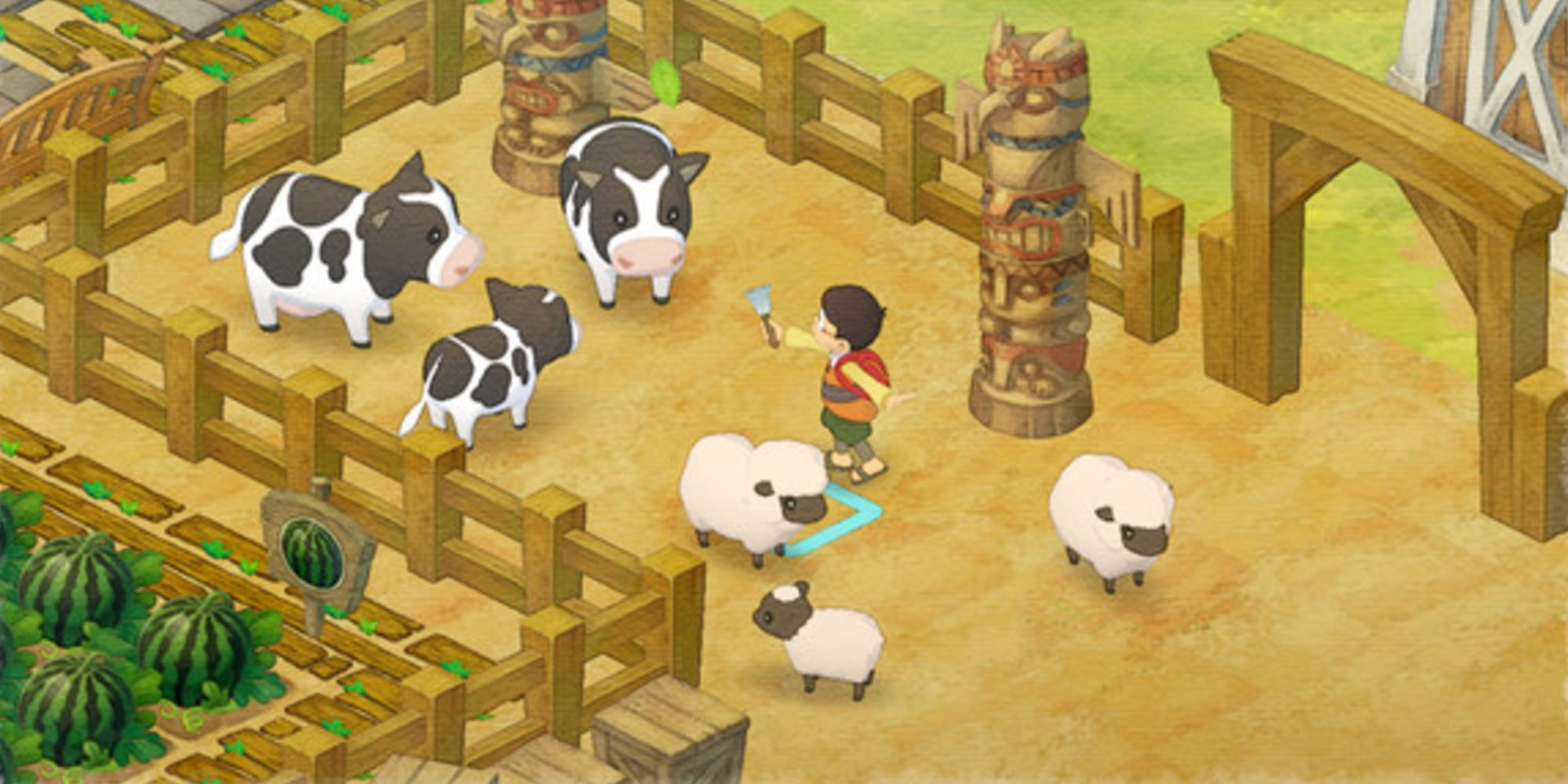 Even if you're not a Doraemon fan, you'll still find plenty to enjoy in this game. Pairing the community vibes of New Horizons with Harvest Moon's classic farming, this game is a chill and entertaining escape from reality.
8) Best game like Animal Crossing for mobile: Moonlighter
Available on: Xbox One, PS4, Nintendo Switch, PC, iOS and Android
For a delightful twist on the New Horizons formula, look no farther than Digital Sun's Moonlighter. This game isn't exclusively on mobile, but it was carefully adapted to be just as enjoyable—if not more so—on smartphones than other platforms. A playful little RPG with dungeon crawling elements, Moonlighter pairs addictive gameplay with the enticing ability to sell items at your own shop.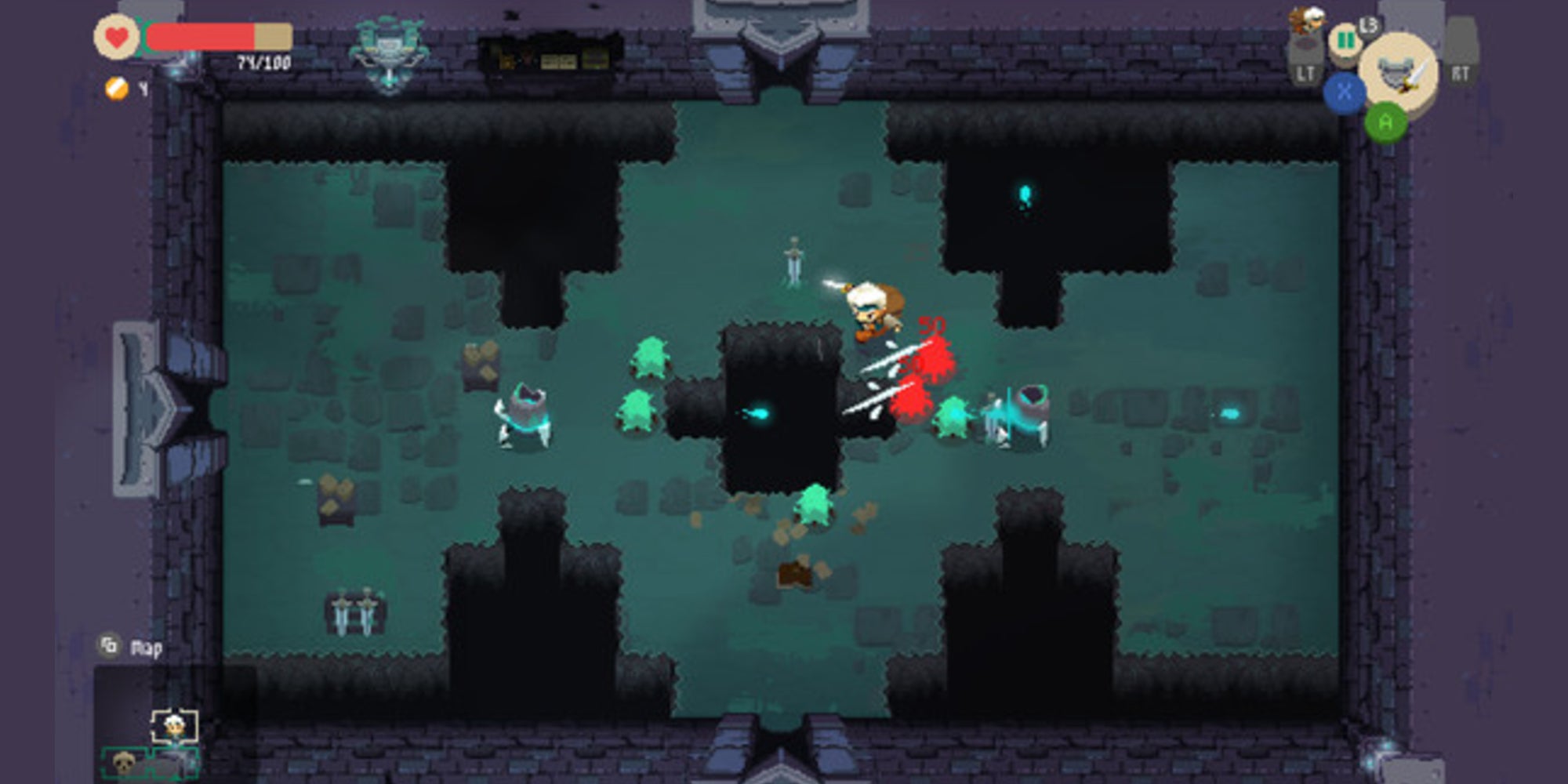 That's right, Moonlighter lets players take on the role of Tom Nook. Sell whatever strange wares you discover on adventures around the world at your own shop, through which you can build relationships with all the eager little townsfolk.
---
Today's top stories