Only in Pittsburgh would a Furby, a robotic toy popularized in the late '90s, make headlines.
The stupid thing won't shut up when you're trying to sleep. It's also a weapon when thrown toward your head at high velocity.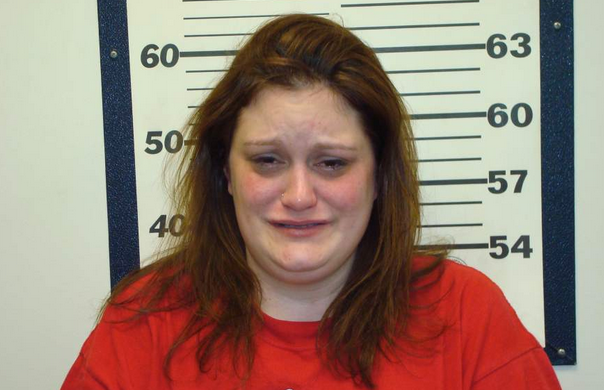 Ashley Trimmer, 27, furious over something her boyfriend wrote on Facebook, hurled the Furby at him, causing a large gash on the right side of his face. She also heaved a PlayStation controller, which hit the left side of his face. 
According to police, Trimmer (above) assaulted her boyfriend, William Ley, on Wednesday after a verbal argument became physical. When authorities arrived, Ley's face was bleeding and he had a red mark and bump on his head. Trimmer was charged with simple assault and was released on a $2,000 bond. 
Officers are obligated to make arrests in domestic abuse cases, no matter how minor the injuries are.
"She's a young woman who obviously is troubled," Moon Township police chief Leo McCarthy said to a Pittsburgh newspaper. "I believe when this goes to a preliminary hearing, this will be resolved and this young woman will be able to put all this behind her."
A preliminary hearing is scheduled for Tuesday.
Photo by blamethecrane/Flickr